Hanau sets early pace on way to D-II title
---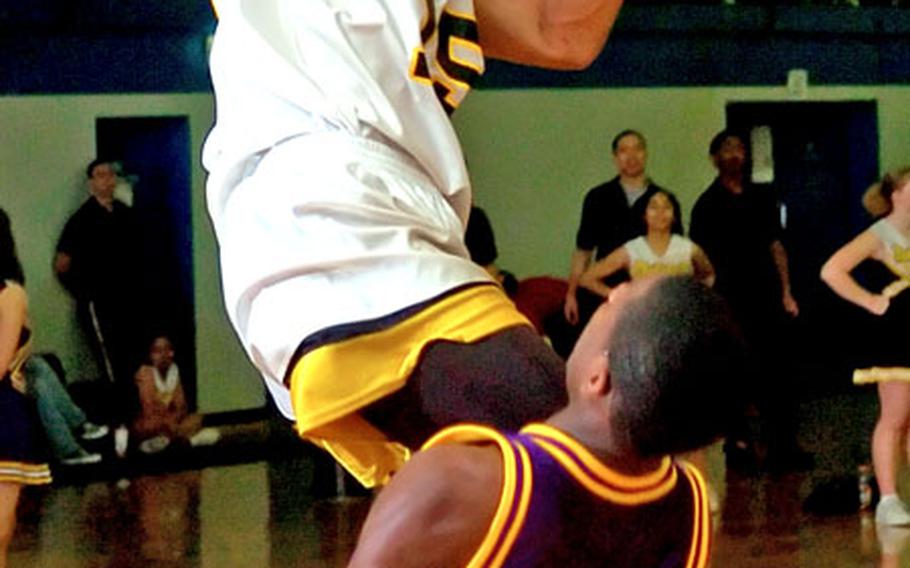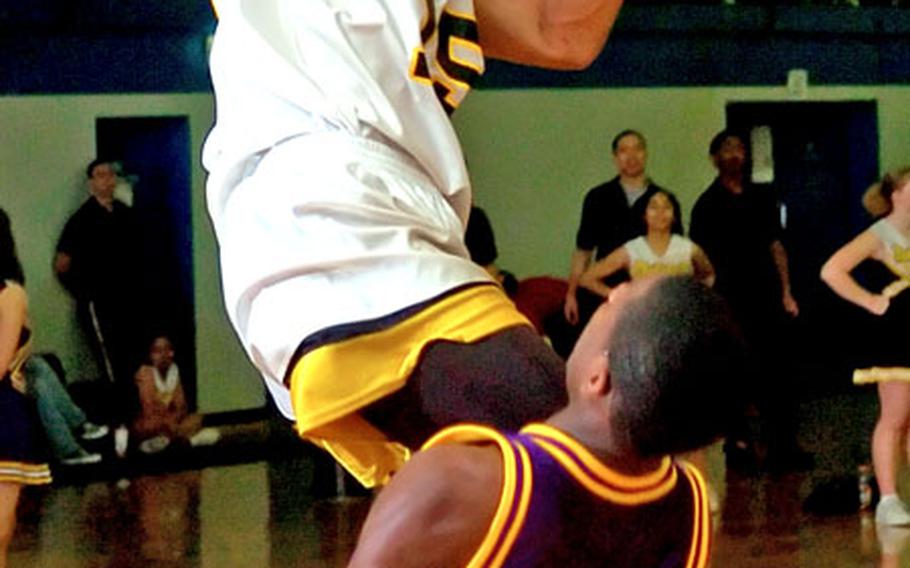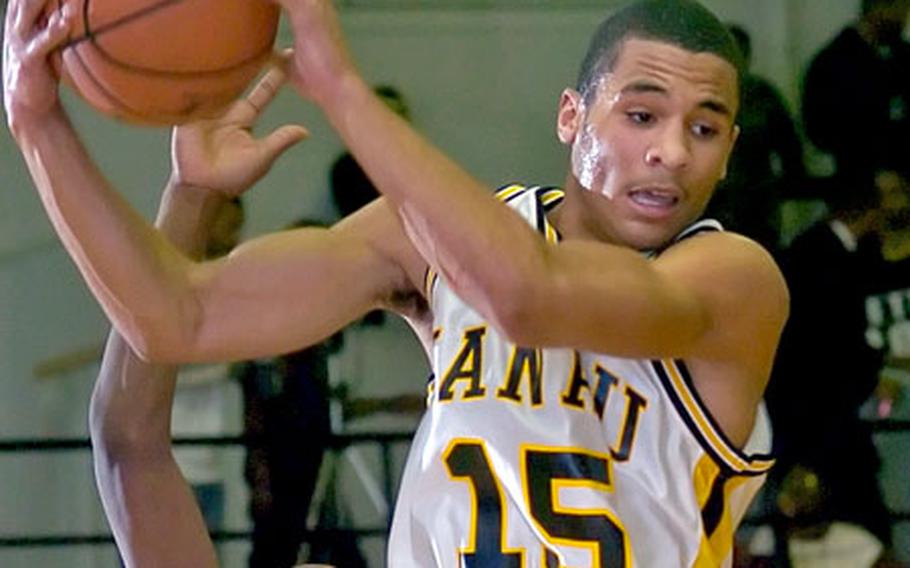 HANAU, Germany — Hanau outscored Mannheim 18-5 over the first 6½ minutes of the game Friday night en route to a 69-56 victory that wrapped up the Division II regular-season crown.
"That was our No. 1 plan," said Hanau sophomore Jeremy Marshall, who led all scorers with 22 points. "We wanted to come out and play hard and get the early lead."
Marshall, who canned a pair of treys in the opening eight minutes and was four-of-seven from beyond the arc for the game, also wielded the dagger that finished Mannheim with 4:43 to play.
After a Mannheim run had cut what had been a 20-point deficit in half with 7:08 left, Hanau unleashed a 9-0 run, capped by a Marshall three-pointer, over the next 2:25 to turn back the rally.
"Coach [Tim Smith] told us to do that," Marshall said of the decisive fourth-quarter flurry. "He told us to hit some shots to stop their momentum."
Marshall's backcourt mate Malcolm Lane added 16 points and Cameron Warner 12 for Hanau, which is 6-0 in D-II conference play with just Friday's game at SHAPE left on the league schedule. Even if the Panthers should drop that contest, they hold the head-to-head edge over the only other possible one-loss team, Mannheim.
Mannheim, which suffered its first league loss, was led in scoring by Jamal Womble with 17 and Ricky Gardner with 10, but both were unable to score during Hanau's initial 18-5 run.
The Bison, who played Ramstein of Division I in an interdivisional game on Saturday, close out their D-2 and regular seasons Friday night at Bitburg.
In other games of note on Friday and Saturday:
Bobcats nail down III-North crown
At High Wycombe, England, London Central swept visiting Menwith Hill 44-40 and 55-42 on Friday and Saturday to clinch the Division III-North crown.
David Marbury and Danny Melville continued to lead the way for London Central, 5-1 in league play and 9-3 overall. Marbury had 17 points and nine rebounds on Friday and 14 points on Saturday, while Melville posted 14 points and 11 rebounds on Friday and 15 points on Saturday.
London Central closes out its regular season with a home-and-home series against Div. I Lakenheath this Friday and Saturday.
Kaiserslautern wins fourth straight
At Kaiserslautern, Germany, the Red Raiders got 14 points from Julian Smalls and 13 from Quentin Strawder and downed Lakenheath 68-33 Saturday for their fourth straight victory.
K-town (10-2 overall, 2-2 in D-I) was coming off a 58-56 overtime victory at Heidelberg on Friday. Strawder forced the extra period by converting a pair of free throws with five seconds to play in the nonconference game between the two powers.
Ansbach splits with BFA
At Kandern, Germany, the Ansbach Cougars of Division III broke even on a trip to Black Forest Academy of Division II, rebounding 59-43 on Saturday after losing 61-50 on Friday night.
All-Europe forward Russell Bailey enhanced his status for another All-Europe selection with 26 points on Friday and 27 more on Saturday.
The Cougars, whose only losses this season have come to D-II schools, were tuning up for a home-and-home showdown on Friday and Saturday for the III-South championship. On Friday Ansbach (9-3, 6-0) will host Bamberg, unbeaten in III-South going into the weekend, and then journey to Bamberg on Saturday.
---
---
---
---