Hammad's goal lifts AOSR over Marymount in D-II final
by
Rusty Bryan
May 23, 2010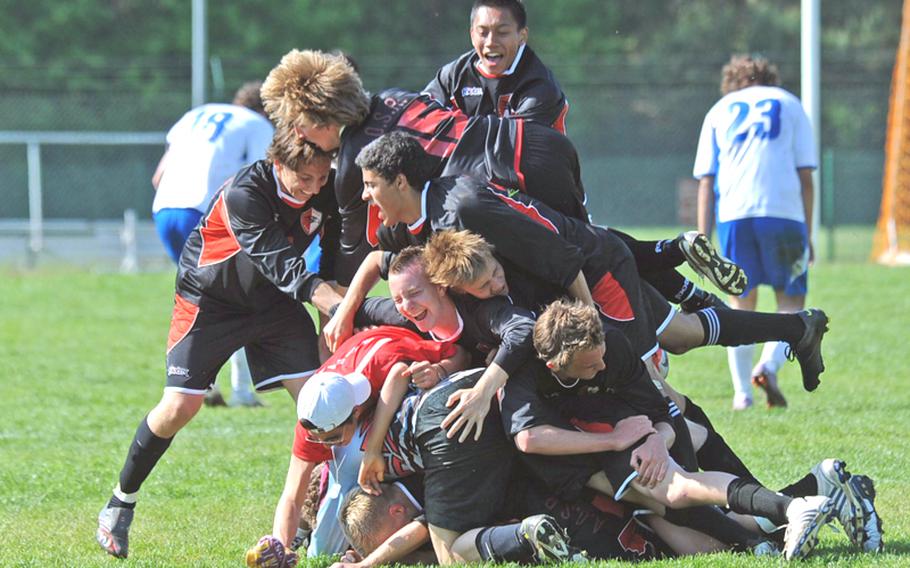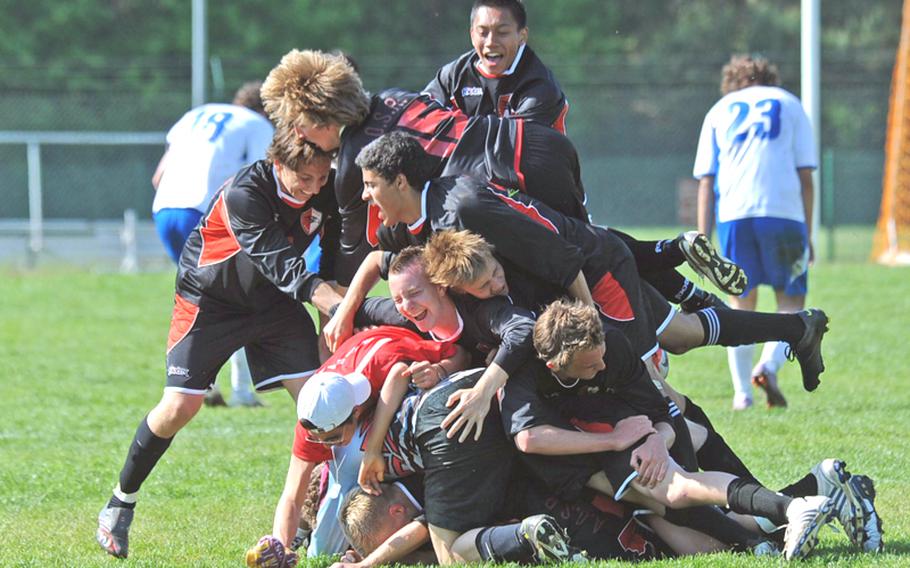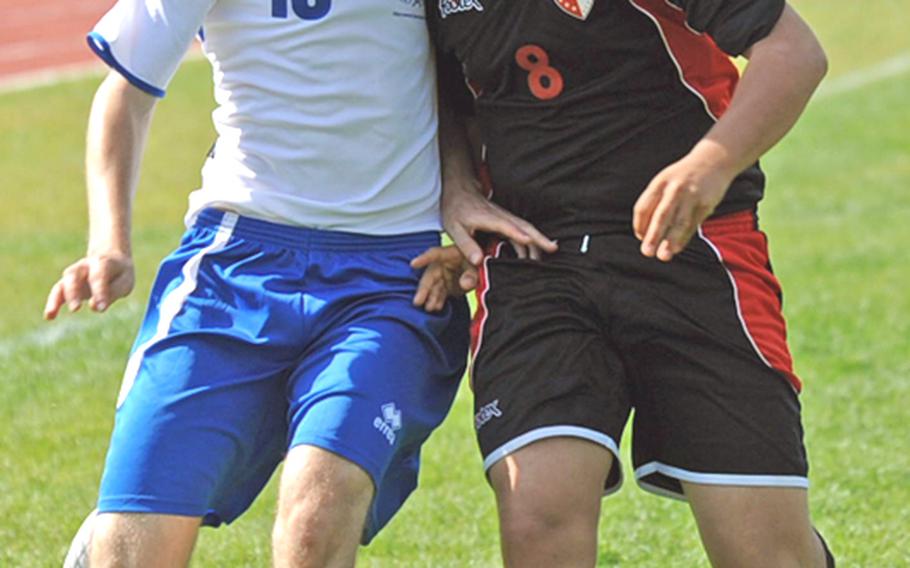 RAMSTEIN AIR BASE, Germany — Salman Hammad punched home a rebound 15 minutes into the second half Saturday to give the American Overseas School of Rome a 2-1 victory over Marymount in the boys Division II soccer championship game.
"This was the most important game of my life," AOSR midfielder Pietro Dinmore said after his team avenged its 3-2 loss at Marymount last month that cost it an unbeaten season and the Region IV championship.
"We've been in the final game the last five years, and this is the first one we've won."
Hammad's winner overshadowed the brilliant effort Marymount keeper Riccardo Cerza made on a low bender across the goal off the foot of Frederico Ciuffa.
Cerza made the initial save diving to his left, but the ball ended up on Hammad's foot for deciding goal.
Hammad's shot stood up because of the play in the nets of AOSR's Jacopo Lorenzi, who fended off challenge after challenge in the late going. Highlighting the series of a half-dozen tie-preventing saves was Lorenzi's nick-of-time scramble to his left with 19 minutes to go to push Paolo Muir's header away from the top right corner of the net and over the bar.
Ciuffa had put the Falcons up 1-0 in the 13th minute, slamming his forehead into a perfectly placed corner kick for a bang-bang conversion in the center of the box 5 yards from the goal.
Junior striker Luigi Rossi pulled Marymount into a 1-1 halftime tie 16 minutes later with a deft diagonal shot into the top of the net just inside the far post.
Marymount midfielder Niccolo Manci set up the play when he won the ball from the AOSR defense 40 yards out and lofted a pass to Rossi, who was running into the left side of the box. Rossi one-touched the pass past Cerza, who could do little but watch the ball angle into the net.
The Falcons had dominated Division III since the inception of European competition in that class in 1997, winning eight of the first nine titles.
They began their finals drought in 2006, falling to Hohenfels in the title game.
Things hit bottom last year when AOSR dropped a bruising decision to AFNORTH in the final. Acrimony ran so high in that game over the Falcons' objection to a red card issued to an AOSR defender for blocking a goal-bound shot with his hand and the displeasure with what AOSR saw as excessively rough play by AFNORTH.
The AOSR coaches, who had been ejected, walked off the field with two minutes to play.
This year, with most of the D-III teams folded into Division II, AOSR got a fresh start and returned to its winning ways.
"I give thanks to God I made the saves," Lorenzi said. "I'll remember this game all my life."
bryanr@estripes.osd.mil