Guam team defeats Yongsan in men's playoff game
---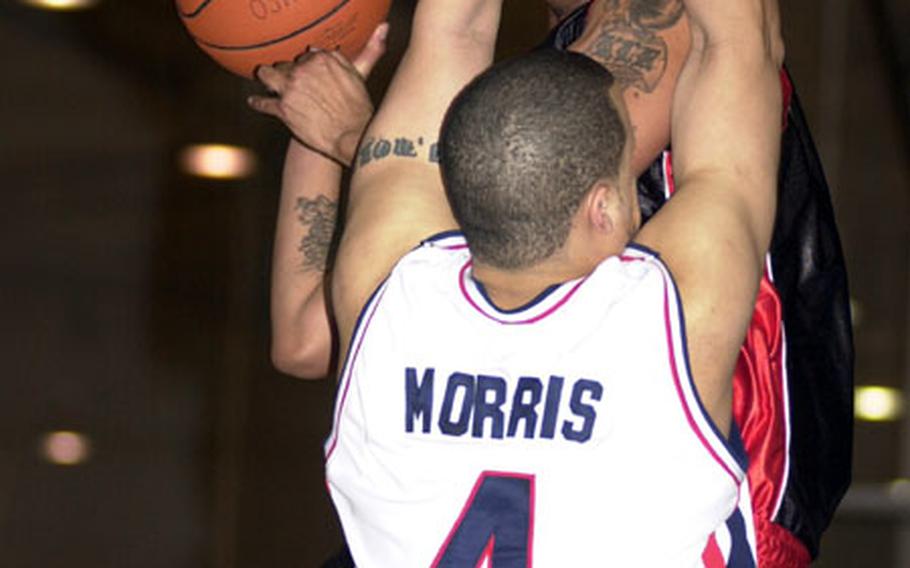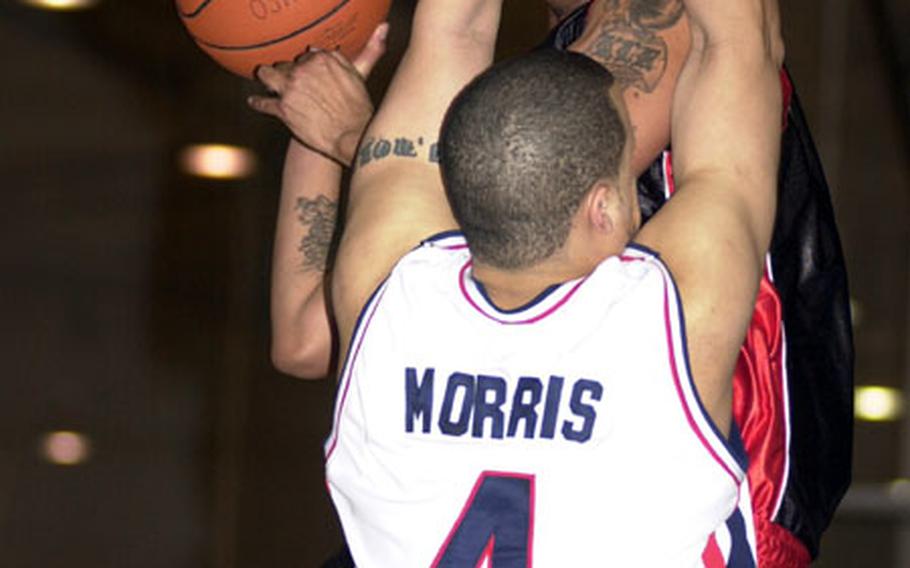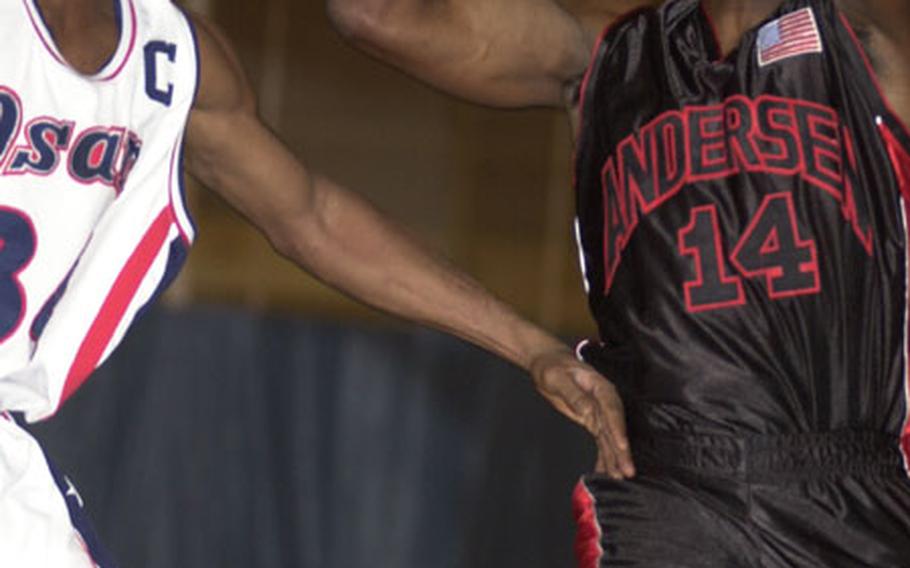 OSAN AIR BASE, South Korea — An ear-to-ear grin crossed Gerrard Barnes' face, as if he'd won the lottery. Or the World Series.
"How do you like us now?" he said, half-singing, half-speaking, to nobody in particular.
His Andersen Bombers had just completed their third game in 10 ½ hours. With six players in tow, and relegated to the fourth playoff seed after three straight pool-play losses in the Osan Pacificwide Invitational Basketball Tournament, their road to the title seemed to be a tough one.
The Bombers, 2-3 in pool play, took two major steps on that road Thursday, routing Korea's Suwon Trail Blazers, the No. 5 seed, 102-40 in the first round, then stunning the top-seeded and unbeaten Yongsan Runnin' Rebels 67-64, a team that had beaten Andersen 72-64 the day before.
"I'm so elated," Barnes said. "We redeemed ourselves. We should have beaten that team the first time we played them. But they're a good team, excellent and talented."
It wasn't just beating Yongsan, which had earned a first-round playoff bye and had a roster more than twice Andersen's size, that gave Barnes a reason to smile. It was that the Bombers kept going all day Thursday despite their depleted numbers.
"Three games. Three wins. Six guys," Barnes said. "They should be commended. I should take them all to dinner. I just want to sleep."
Upstarts such as Andersen were one reason that the two men's and two women's teams that earned byes by finishing first or second in their pools entered the playoffs with good reason to be apprehensive.
"The No. 1 seed doesn't mean much," said shooting guard Chrystal Smith of the Okinawa Queens, who mirrored the performance by the Yongsan men by finishing 5-0 in round-robin play and gaining the women's top seed.
One No. 2 seed prevailed Thursday without a tussle, as the Osan Defenders men beat No. 3 Camp Humphreys 94-80. In the first round, Camp Humphreys knocked off No. 6 Osan American High 95-67.
Yongsan's women were seeded No. 2 in their playoff bracket, but that didn't stop No. 3 Osan from knocking them off 55-42 in the second round. The Defenders earlier beat the No. 6 Cougars 56-31 in the first round.
The women's top-seed, the Okinawa Queens, prevailed 60-40 over No. 4 Camp Humphreys. Humphreys had reached the second round by topping No. 5 Suwon 50-40.
On the surface, a first-round bye would seem to afford a team a couple of hours' extra rest and make the road to the championship a bit easier.
Stay in the winner's bracket and the top two seeds need only to win three times to win their respective titles. Lose, particularly in the first round, and they could need as many as six victories.
But the Bombers and Osan women did their best to debunk the extra-rest theory on Thursday.
A No. 1 or No. 2 seed and a first-round bye "makes no difference," Barnes said. "Sometimes, it's a detriment to have to wait to play a team that's already battle tested."
Osan women's coach Dwight Eddings agreed with Barnes that a bye can sometimes "set you up for failure. It's false insurance against a team that's played already and is in the groove."
It can also lead a team to take another for granted, as Runnin' Rebels guard Robert Batiste said his team may have done against Andersen.
"They showed up with six guys, they're playing three games, we just kind of expected to beat them," he said. "It wasn't the layoff or anything. I don't think it was anything else. We didn't come to play."
Despite the Queens' victory over Camp Humphreys, Smith still expressed a touch of concern over what lied ahead.
"Everybody is going to come out and play hard," she said. "The awards and trophies are the extra motivation we need. Other teams have nothing to lose. We need to work hard, stay focused and in control."
---
---
---
---