Guam squad presses the action on first day of Far East hoops tournaments
---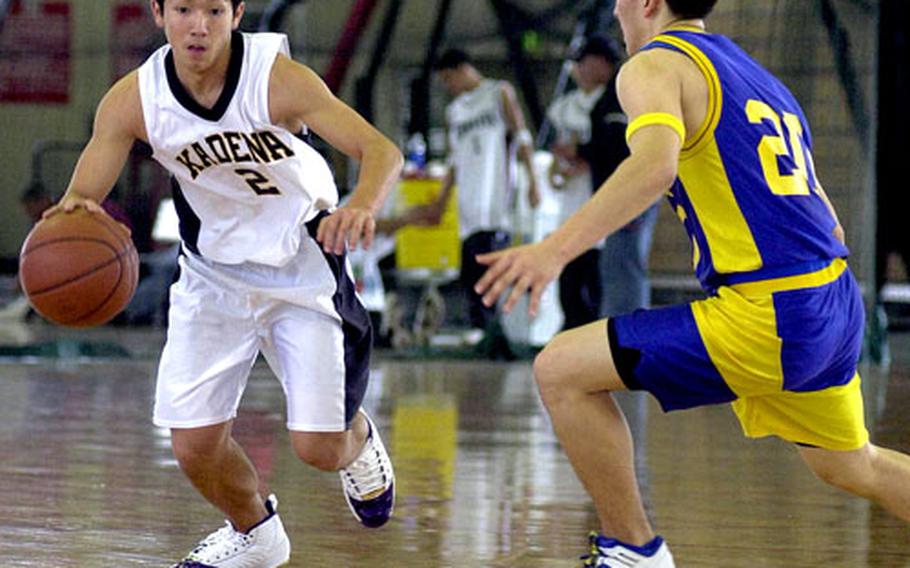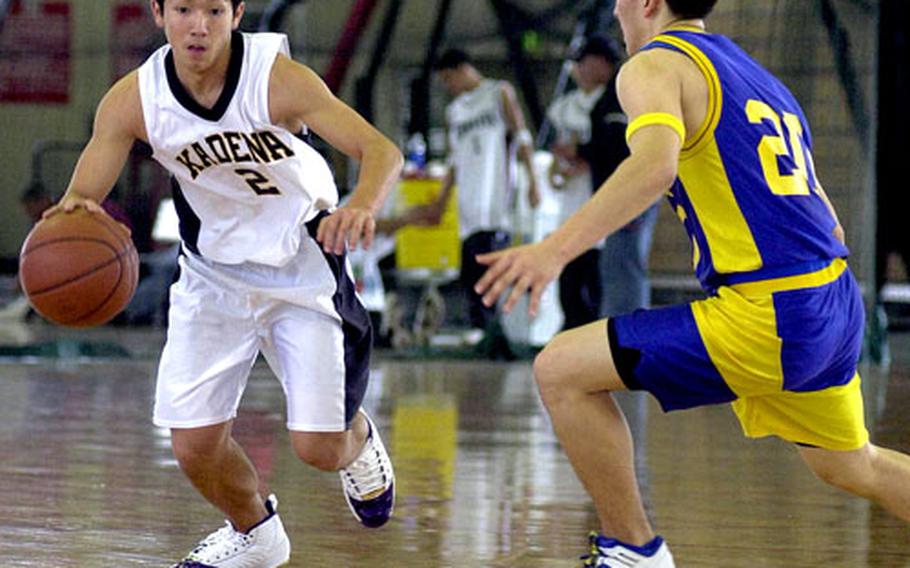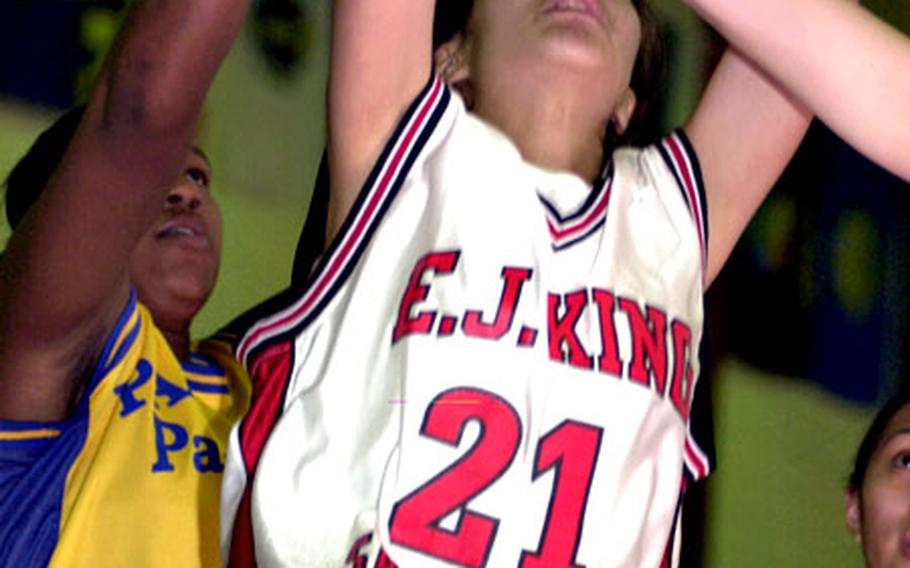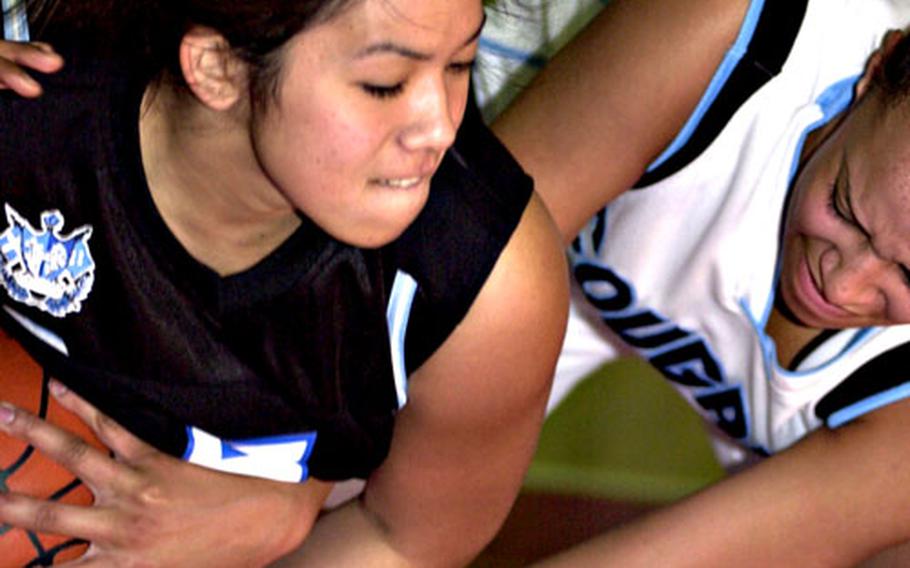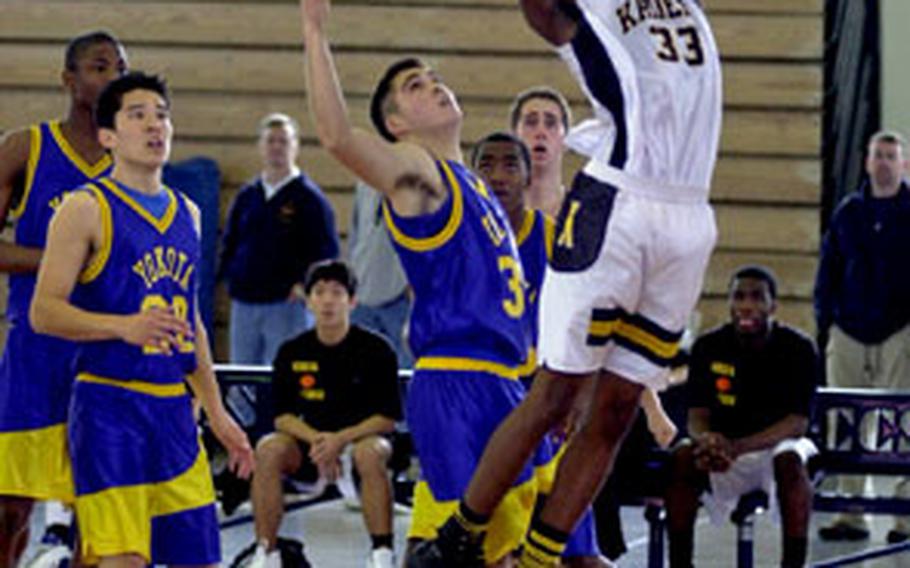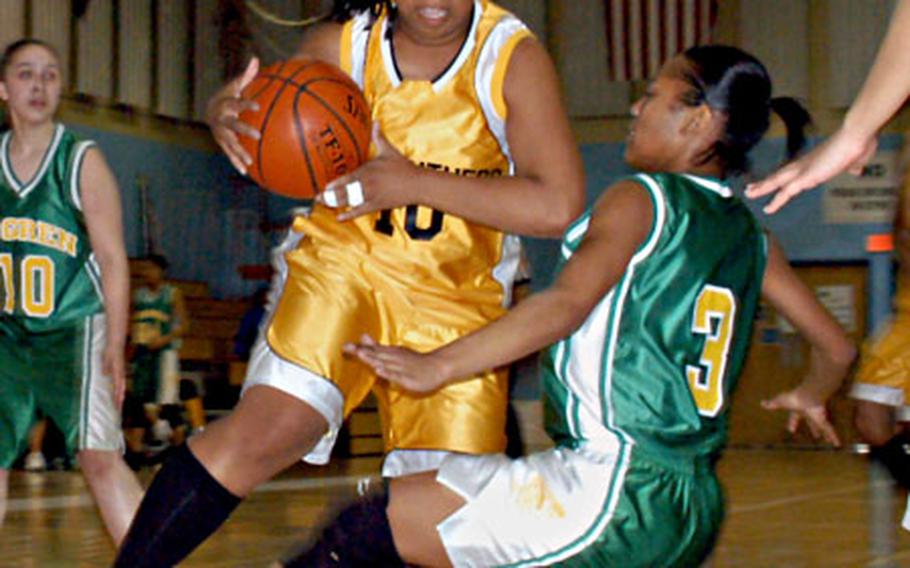 (See our Far East scoreboard for complete tournament results).
St. Paul Christian's pressure defense created quite a buzz during the first day of the Far East Class A Girls Basketball Tournament.
The Warriors of Guam opened the tournament with a bang on Monday, overwhelming Osan American of Korea with a full-court press and holding off a Cougars rally for a 63-59 victory.
Taegu American coach Michelle Chandler said the Warriors' press could be the tournament's X-factor.
"They have fire under their feet," said Chandler, who scouted the first three quarters of the contest. "They're feisty."
What makes St. Paul's feat even more amazing: The Warriors' regular season doesn't start until late March. For them, the Class A tournament is a preseason warm-up, while Osan American is already battle tested at 15-5 and second in the Korean-American Interscholastic Activities Conference.
"We weren't doing the basics," senior forward Mina Davis said of an Osan team that was harassed into 28 turnovers. "They're good. They're very quick. They'll be in the top four."
Only Korea champion Seoul American, Davis and Osan coach Bruce Barker said, showed even a hint of what St. Paul trotted out.
"It was the first we've seen of them," Barker said. "I think we'll be better prepared the next time . ... If we do the little things on defense, we'll be OK."
Osan's 6-foot-4 junior center Marge Nurse (29 points, 14 rebounds) helped rally the Cougars, who outscored St. Paul 28-19 in the final period. But it was not enough.
But how does a coach who's only seen St. Paul prepare her charges?
"Last year, we played them really close," Chandler said, "but I'm wondering, how do we stay with a team like that? I was amazed. You have to tell the girls to be ready, go over it and over it and over it. Seoul American is a physical team but not as quick as St. Paul."
The Warriors pressed hard in the first quarter before calling off the dogs in a 74-30 victory over International Christian-Seoul.
Worthwhile rematch in Boys Class A
Monday's St. Paul-E.J. King battle, a rematch of last year's Boys Class A Tournament final, went to the wire as the Warriors won 71-70 on a buzzer-beater.
The Cobras trailed 63-42 well into the final period but rallied hard and even went ahead 70-69 with six ticks on the clock.
St. Paul's Tony Thacker answered by driving up court, pulling up to cause two defenders to overrun him, then put up a shot that hit the rim three times and finally fell in.
Edgren upsets one of Girls Class AA favorites
Rebuilding Robert D. Edgren of Japan, a mere 9-7 this year, upset a Kadena Panthers team that won the 2003 Girls Class AA Tournament title, made the Final Four last year and went 15-5 in the Okinawa regular season.
The 48-41 win, said coach Sarah Richardson, said could be just the confidence boost her young team needs.
"We played really well, stepped up and executed, passes, rebounding; they just came to play," Richardson said. "We just don't have as much experience as other teams. But we gave it 100 percent."
One still missing from Boys Class AA party
Simon Sanchez of Guam was unable to travel to Okinawa on Sunday for the Boys Class AA tournament because its scheduled flight was overbooked.
Tournament director Brian Wetherington said the Sharks were on standby for a flight Monday, but they had not arrived by day's end.
They were confirmed for a Tuesday flight but would have to make up all three of their pool-play games Tuesday. The single-elimination playoffs begin Wednesday.
---
---
---
---