Far East cross country
Galvin has one last shot at Far East title
---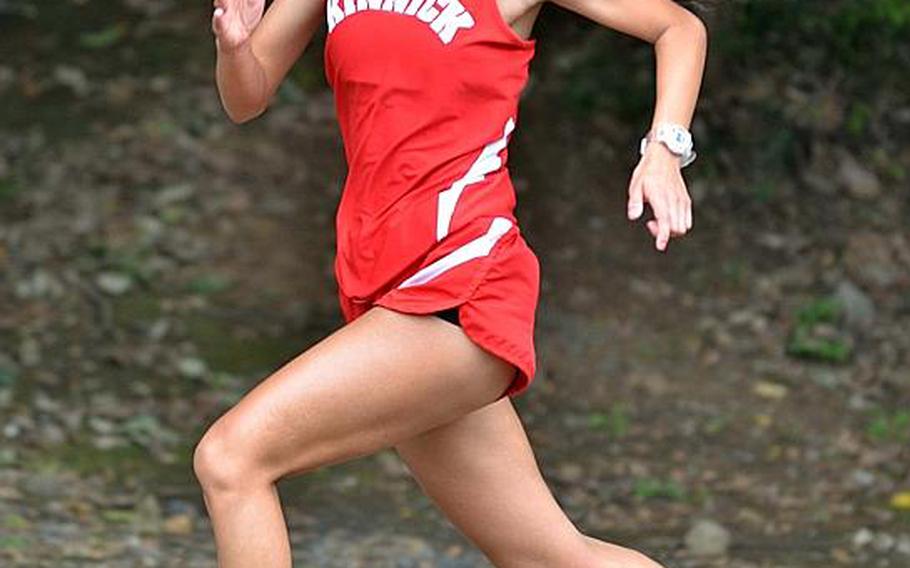 YOKOTA AIR BASE, Japan – He's accomplished two of his major goals: winning the DODDS Japan meet on Oct. 17 at Misawa, then the Kanto Plain finals last Saturday at Tama Hills.
Now senior Daniel Galvin, record-holder in track and field's 800- and 1,600-meter races, will try to add the one that's eluded him over his four years at Yokota: a triumph at the Far East meet, scheduled for Monday-Tuesday at Camp Fuji.
Though he's posted the fastest time among runners participating in next week's season-ending meet - 16 minutes, 29.9 seconds in the Kanto finals - Galvin says he's refusing to take anything for granted.
"I'm confident going in, but nothing is ever guaranteed," he said Monday, a week before the meet. "I have to keep working hard and not get distracted. I've won Kanto, but never Far East. So I can't get distracted by little things."
The Far East meet annually consists of a 5-kilometer individual run on the first day, followed on the second by a 10-kilometer team relay in which each team pairs its boys with girls runners.
New champions will be crowned in both the boys and girls individual races; Willem Thorbecke of American School In Japan graduated and sophomore Brittani Shappell of Seisen transferred to Israel last June.
Galvin came in second to Kadena's Andrew Kilkenny two years ago and missed last year's Far East meet with stress fractures in his shin.
Staying healthy has also been in the back of Galvin's mind.
"I have to make it through the next seven days," he said. "Sit on the bubble and hope for the best. I've been careful managing pain this year, so I should be good."
Expected to give Galvin chase for first place are Evan Yukevich, Ryan Nishida and Britt Sease of ASIJ, which won the team titles in the Kanto finals and the Asia-Pacific Invitational earlier this month on Guam. Yukevich says catching Galvin will be quite a task.
"Frankly, he's the odd's-on favorite to win," he said, though he believes ASIJ stands a good chance of repeating its Far East Division I team banner.
"If you want to win as a team, it depends on how deep it is," he said. "I wish him the best of luck at Far East, but I want to finish my career by taking home the banner."
With Shappell gone, group of runners from Kanto and Okinawa contend for the girls individual title.
Kadena junior Wren Renquist won the Okinawa district title and holds the Pacific's fastest time of 19 minutes in a Sept. 16 meet at Kubasaki. Chasing her are Nile C. Kinnick's Arlene Avalos (19:09), second-best in the Pacific, and ASIJ's Lisa Watanuki, the Kanto and API champion who's third-fastest at 19:32.4.
"It's going to be a really great race," said Watanuki, noting that Avalos is a senior, as is Watanuki's teammate Tatiana Riordan, and it will be the "last time we all race together. It's been a great season and Far East will be a special meet for all of us."
While ASIJ appears to be a good bet to capture the D-I team titles, the Division II team banners look to be wide-open chases.
Lucille Nunnely, the reigning two-time D-II individual champion from St. Maur, returns, while senior Shawn Moore carries the returning top-runner flag for defending boys champion Okinawa Christian.
Galvin and Yokota's boys should give OCSI a good run, and Matthew C. Perry's Bobbi Hill and E.J. King's Amelia McGrath take aim at dethroning Nunnely and St. Maur atop the girls D-II standings.
---
---
---
---