Galvin emphatically - and finally - wins Far East race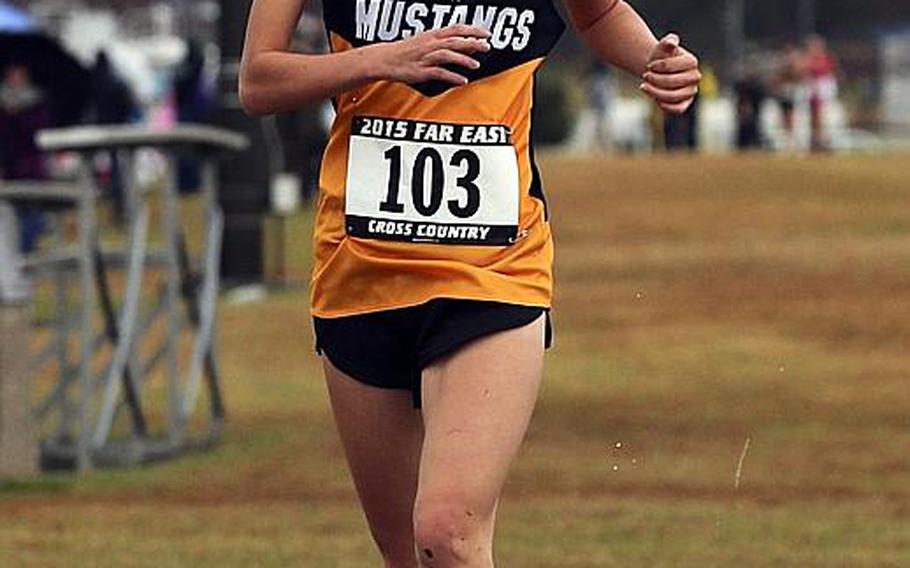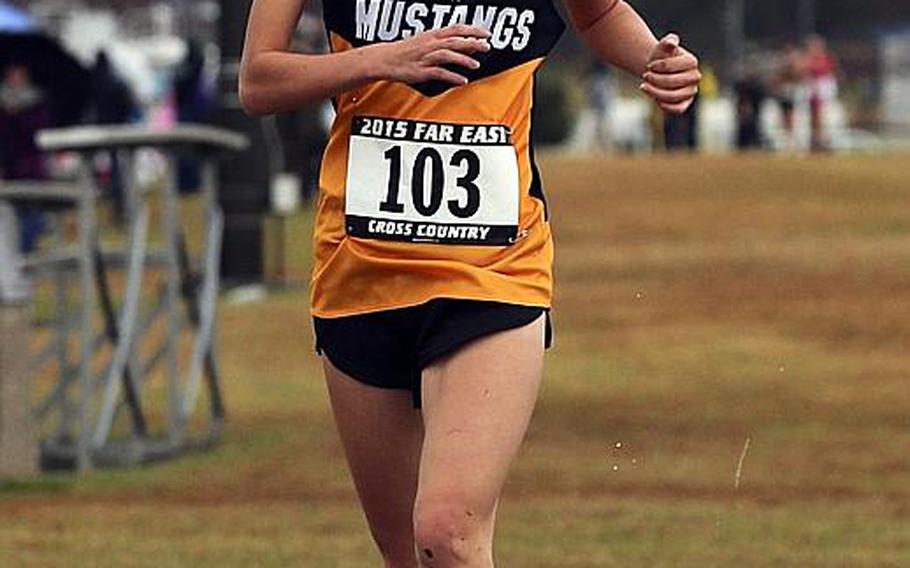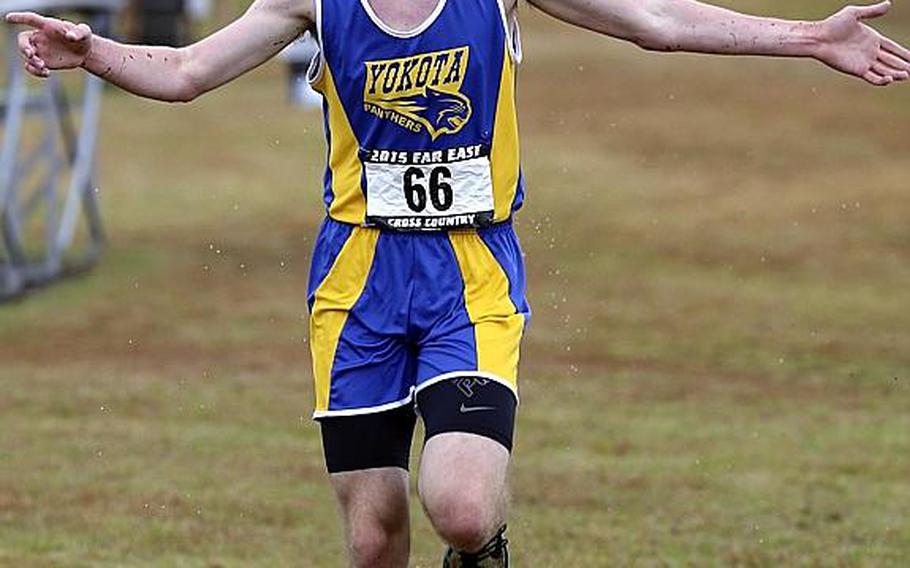 CAMP FUJI, Japan – Daniel Galvin's Far East Cross Country Meet history didn't exactly scream champion.
A pedestrian 15th-place finish in 2012. Taking second behind two-time champion Andrew Kilkenny a year later. Not being able to race at all last November due to a stress fracture in his shin.
All that was gone in an instant the moment Galvin crossed the finish line first on a soggy, windy Monday in his final running of the event - setting a course record in the process.
"I choked up a little when I crossed the finish line," the Yokota senior said. "Four years, I've been trying to get it. I'm glad I finally did it, but at the same time, I'm sad; it's my last time. I don't know how to describe it. I don't know what to say."
Galvin navigated the course, made muddy and cold by overnight rain and a steady wind, in 16 minutes, 52.1 seconds, breaking by nearly 20 seconds the old course record Kilkenny set two years ago.
So soggy was the course that a number of runners nearly took a header when the start was signaled just after 11 a.m. Monday. "It seemed like half the people fell at the start," Galvin said.
With the victory, Galvin won the Division II title, while his rival and unofficial training partner Evan Yukevich of American School In Japan took second and the Division I title, 42-plus seconds behind. Yukevich won the Asia-Pacific Invitational last month on Guam.
"It means a lot" to race against Yukevich in his final cross country race for Yokota, Galvin said. "Since the sixth grade, we've pushed each other. I love racing him. I wish nothing but good times for him."
Okinawa champion Johnathon Johnson was third overall and second in D-I in 17:39.1. Yokota took the Division II boys title, while ASIJ captured both the boys and girls D-I titles, virtually sealing the overall school banner for a second straight year.
ASIJ junior Lisa Watanuki won the girls overall and D-I titles with a run of 20:07.31.
With that victory, Watanuki sealed a personal triple crown of fall-season victories. She won the API on Guam and the Kanto finals last month before capturing Far East.
"I'm feeling good," Watanuki said, crediting teammate Tatiana Riordan and rivals Wren Renquist of Kadena and Arlene Avalos of Nile C. Kinnick, among others, for her victory. "They helped me go faster and set a better pace," Watanuki said.
Lucille Nunnely of St. Maur took second overall and her third straight D-II championship in 20:32.59. Renquist, the Okinawa champion, took third (20:39.61).
"I love Lucille so much," Watanuki said. "She's so amazing. She's the absolute best."
The Far East meet ends Tuesday with the 10-kilometer team relay, held at Camp Fuji for the first time. Partly cloudy skies and 61-degree temperatures, six degrees warmer than Monday, are forecast.