Gadsden, Howard sisters disrupt all-ASIJ fest
by
Dave Ornauer
November 7, 2013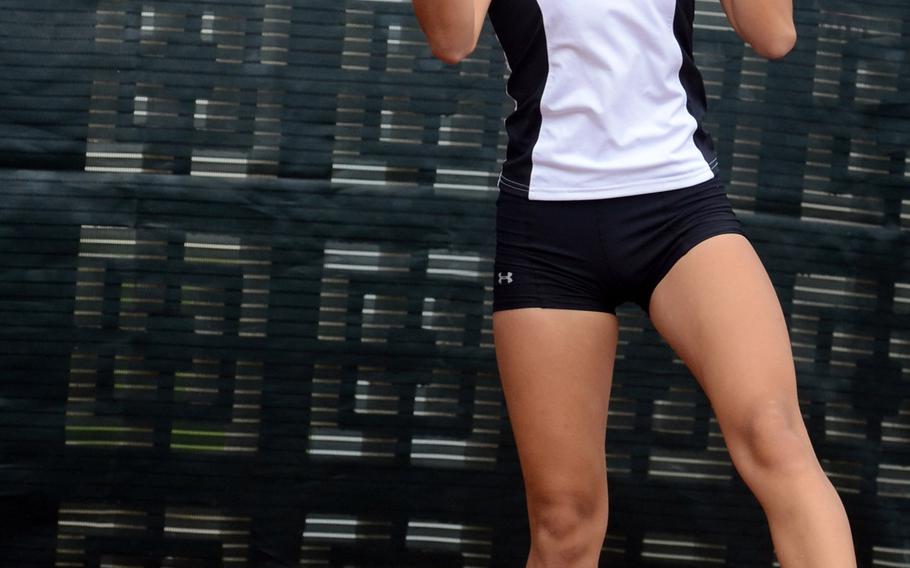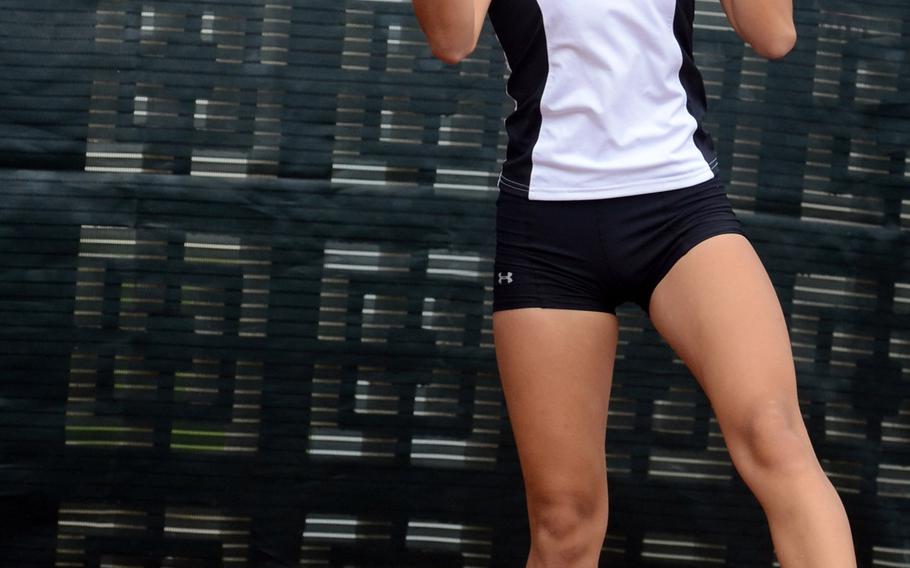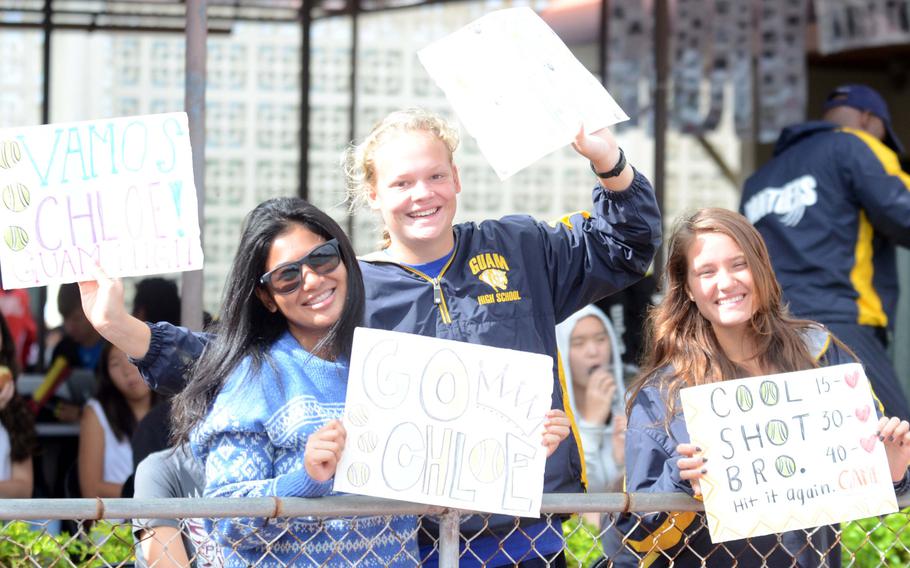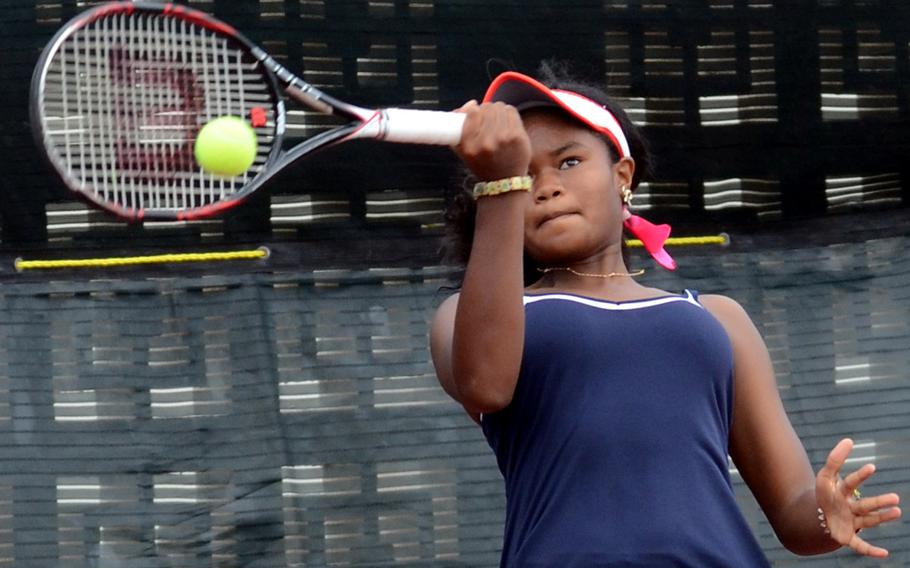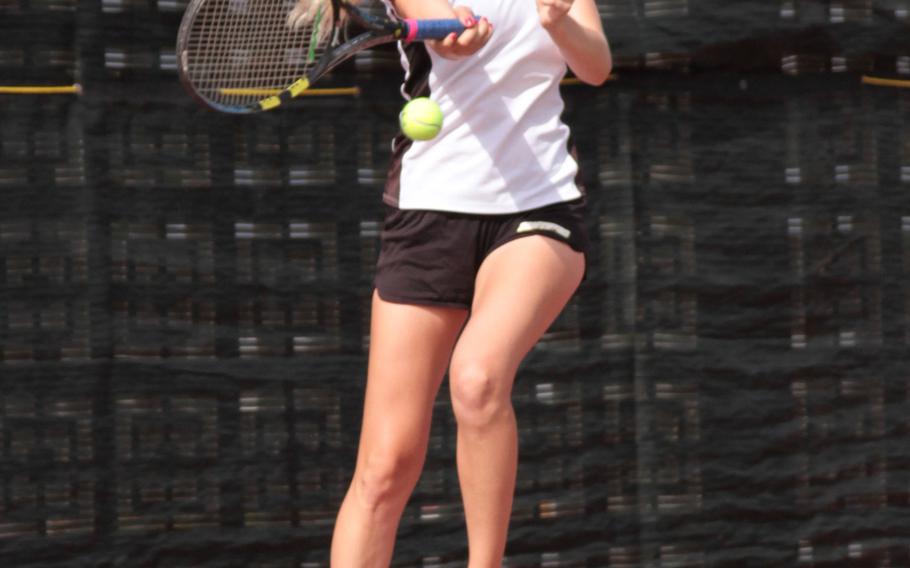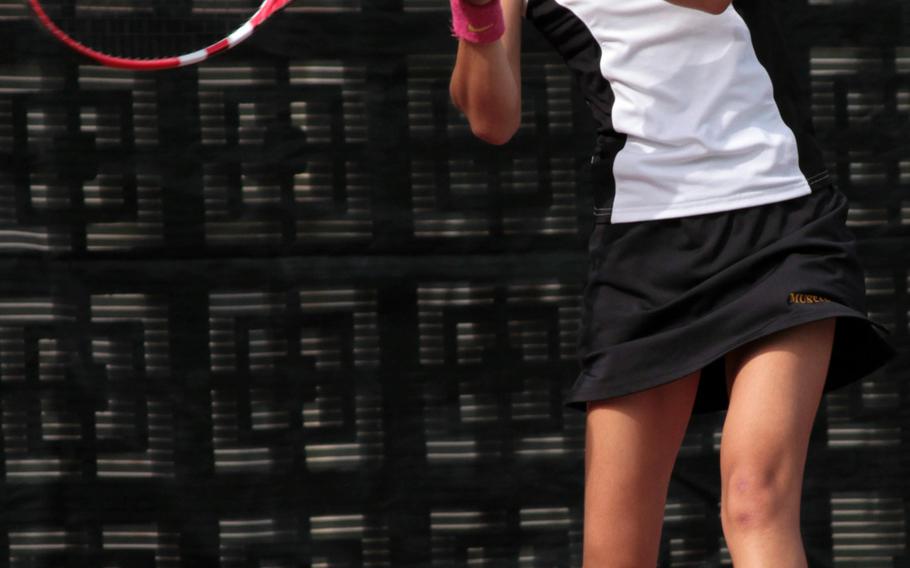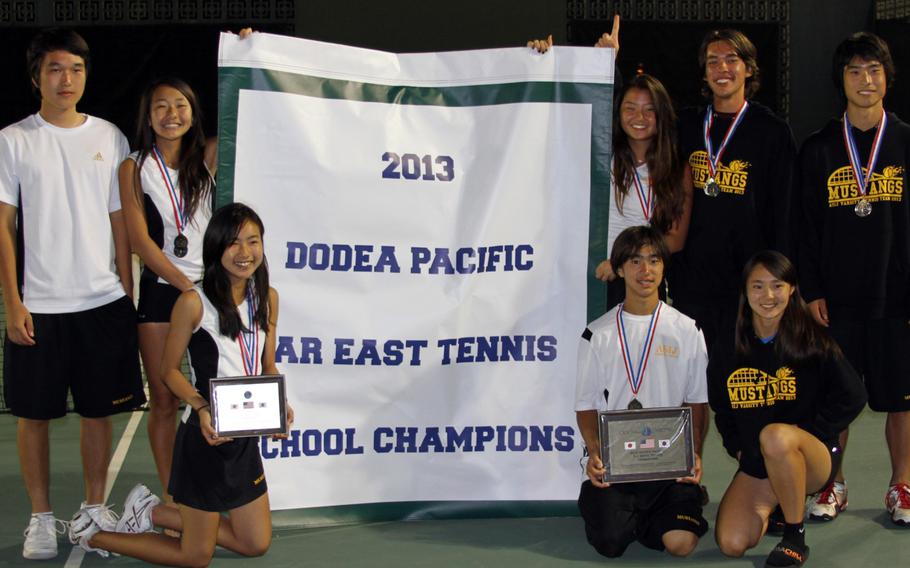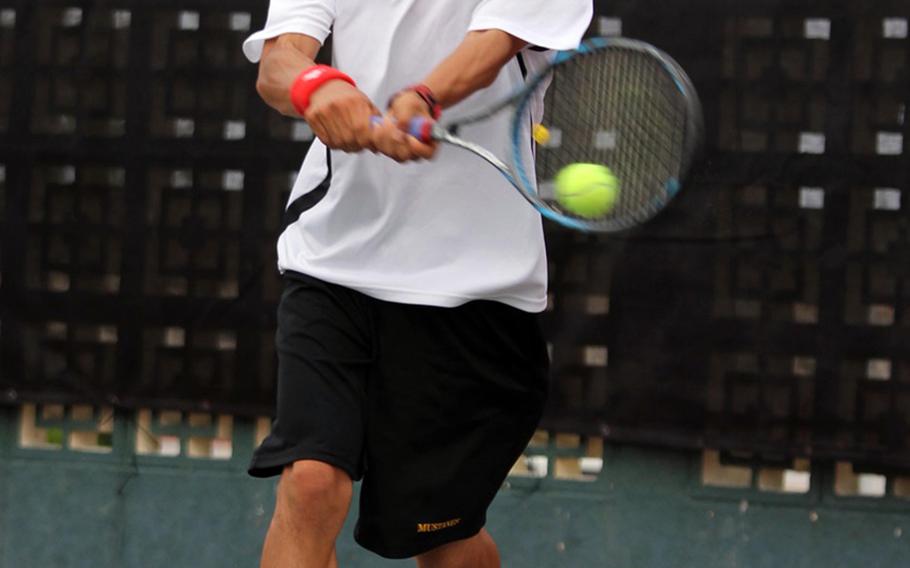 KADENA AIR BASE, Okinawa – Winning Far East High School Tennis Tournament girls singles titles has become old hat for the Gadsden family.
Chloe Gadsden, a Guam High senior, captured a championship three-peat on Thursday, dominating American School In Japan's Lili Kobayashi 6-2, 6-0 in the finals at Kadena's Risner Tennis Complex. Amber Gadsden preceded Chloe as a Far East champion in 2010.
"It doesn't feel like it," Gadsden said on how it felt to be a three-time champion.
Gadsden defeated Erika Youngdahl of Kadena in straight sets a year ago, after downing Zama American's Tia Burke in two sets in 2011. This was the first time she faced an international school player in the final.
"I feel like every year, I had a different opponent that made me challenge myself in one way or another," Gadsden said.
She said she felt more at ease than she did Wednesday when she struggled to a straight-set semifinal win 6-2, 7-5 over Seisen International's Alicia Tiffany.
"I felt like I was a lot more relaxed," Gadsden said, adding that she felt the semifinal was more task than fun, and she wanted to enjoy her Far East tournament swan song.
"I felt more like it was fun. It's my last match at Far East and I wanted to take full advantage."
Panthers coach Juana Aguon credited the work of her assistant, Chloe's father Michael, for her star's success. "The first year, we were just happy that she won. The second year, it had to be a bigger win for us. This year, the third time is just icing on the cake," Aguon said.
Meanwhile, Kadena senior Kristin Howard exited in style as she and junior sister Alex survived a three-set marathon to beat ASIJ's Kobayashi and Nana Yoshimura 7-6 (7-4), 5-7, 6-2 for the girls doubles title.
"It feels amazing," Kristin Howard said, adding that winning the championship with her sister makes it "feel even better."
While Kobayashi fell short in her bid for singles and doubles titles for ASIJ, other Mustangs came away with honors and ASIJ earned the boys and overall school team banners.
Nationally ranked juniors player Yosuke Higashi defeated 2011 champion Kent Shikama of St. Mary's International 6-3, 6-4 for the boys singles title, succeeding fellow senior teammate Kentaro Ishihara, who opted to play doubles and mixed doubles this season.
"It feels a bit different" than capturing the Kanto Plain Association of Secondary Schools singles title nine days earlier. "It feels better, a lot more schools, a lot more players. It's Far East."
Joining Higashi as ASIJ champions were Ishihara and his mixed doubles partner Nana Yoshimura, who beat teammates Luke Yamasaki and Teri Cho 7-6 (7-4), 7-5 in the title match.
Higashi and Len Kamemoto captured the boys doubles, beating teammates Ishihara and Yamasaki 6-1, 6-2 in the final.
Yongsan International School-Seoul came away with the Division II overall, boys and girls team titles.