Former high school star Walker returns to competition in Europe
by
Rusty Bryan
September 6, 2009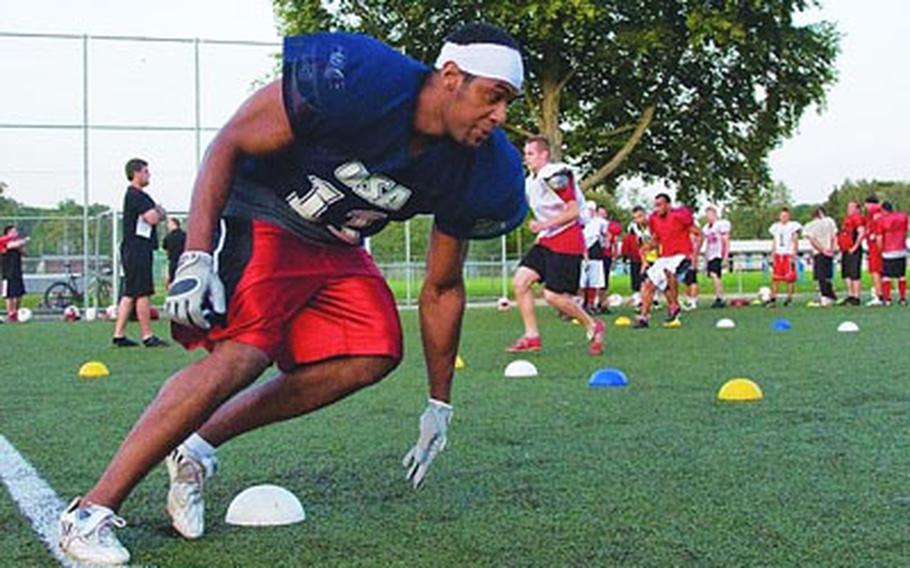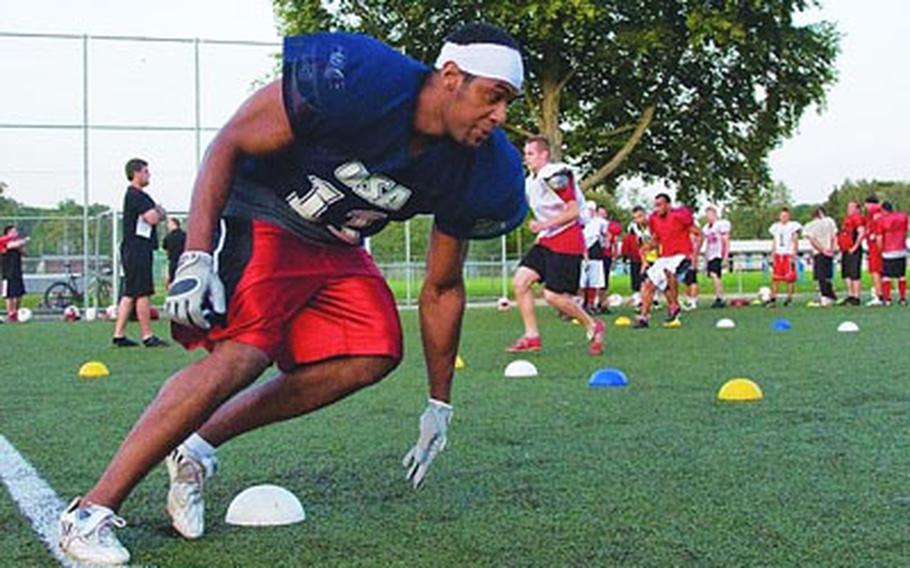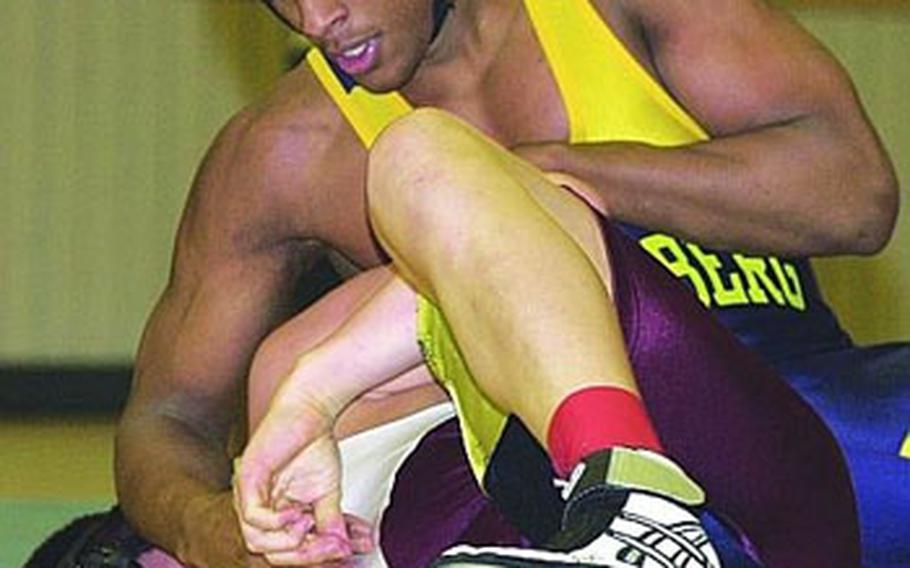 Maybe you can't go home again.
But you can come close.
Just ask former Heidelberg High School All-Europe football player and two-time European wrestling champion Donald Walker. This summer he's in pads again, playing wide receiver for the semi-pro Stuttgart Scorpions of the German Football League's first division. The Scorpions play just 60 miles or so from the scene of Walker's high school triumphs.
The road back to Germany for the Morale, Welfare and Recreation marketing specialist, however, was more than a little circuitous. It also had its uphill moments — including two major injuries to his right knee on the collegiate mats.
"It's been a journey," Walker, 24, said recently of a path that began with a five-year career as an NCAA Division I wrestler at Edinboro (Pa.) State, moved on to an unsuccessful job hunt in the States and a stint with Team USA football helping to promote the sport in Europe, and finally a job in Germany in July.
"I didn't think I'd ever be back over here," he said, "especially as a football player."
During his time in the States, Walker, who did not play college football so he could concentrate on wrestling, still managed to keep in touch with the sport in Germany, where his father, also a former Edinboro wrestler, is assigned to the Africa Command headquarters in Stuttgart. It produced a tryout last year with the Scorpions.
"I was always in condition, and my buddy Chris Jackson played for the Scorpions," said Walker, a defensive standout in high school and an all-Europe defensive end his senior year. "I wasn't ready to give up my athletic shoes, and the Stuttgart coach asked me to make a highlight film. I thought they'd play me at linebacker or safety, but he asked, 'Can you catch?' "
The question was a natural one for a GFL team. Since league rules allow just two Americans on the field at a time, skills are important. Walker made the team and was asked to return this season. So far this year, he has two TD passes and a 54-yard reception for the Scorpions, who will be at Kiel on Sunday for a quarterfinal game in the league's end-of-season playoffs.
Travis Reynolds, a soldier and volunteer coach during Walker's high school days whom Walker considers a mentor, is not surprised the Heidelberg product has succeeded with the Scorpions. "He has all the measurable and physical qualities needed. He is easily the top talent on the Scorpions," said Reynolds, who has remained close to Walker and helped keep his football drive alive.
Walker said playing with the Scorpions is a new experience.
"It's a different culture," he said. "The good part is that you can tell guys are playing for the love of the game, and kids come up and ask you for autographs."
And the bad part?
"It's kind of hard watching athletes smoke after practice," he said.
Love of the game might have been a part of Walker's survival as a college wrestler. More likely, however, it was sheer determination, the kind that turned a high school beginner with a 12-15 record into a two-time European champ, including an undefeated season in 2003, his senior year.
"When I went to Edinboro, I was one of 13 recruits," Walker recalled. "The state champion of Florida quit. The state champ of New York quit. I was the only one to go all the way."
And that despite having to rehab his right knee two years in a row.
"It takes its toll mentally," Walker said about the painful and draining business of rehab, "but I just knew I had to get back. I'm a better person because of it because I had to start from scratch again."
This fall, Walker will turn to the next aspect of his sports comeback to Europe.
"It's funny," he said. "One of our summer hires at MWR is a Patch (high school) wrestler. Some of the guys were wrestling at the Patch gym, and I wrestled a bit with the guy (Brandon Lauritzen) who won the 215-pound championship last season. I'll be helping with the Patch wrestling team this year. It's time to give something back."
Walker said he'll have something specific to impress on his charges.
"I think more athletes in DODDS should hear that they can go on and play sports in college if they really desire to, because I'm living proof of that," Walker said.
Reynolds said Walker is the perfect person to deliver that message. He said Walker has always impressed him with his dedication to academics as well as to sports.
"He will be a leader," Reynolds said. "Whatever he decides to do in the future, he will be the kind of guy all men want to emulate."
Stripes reporter Warren Peace contributed to this report.
---
---
---
---