For the first time, high school baseball is an official DODDS-Europe sport
by
Rusty Bryan
March 8, 2009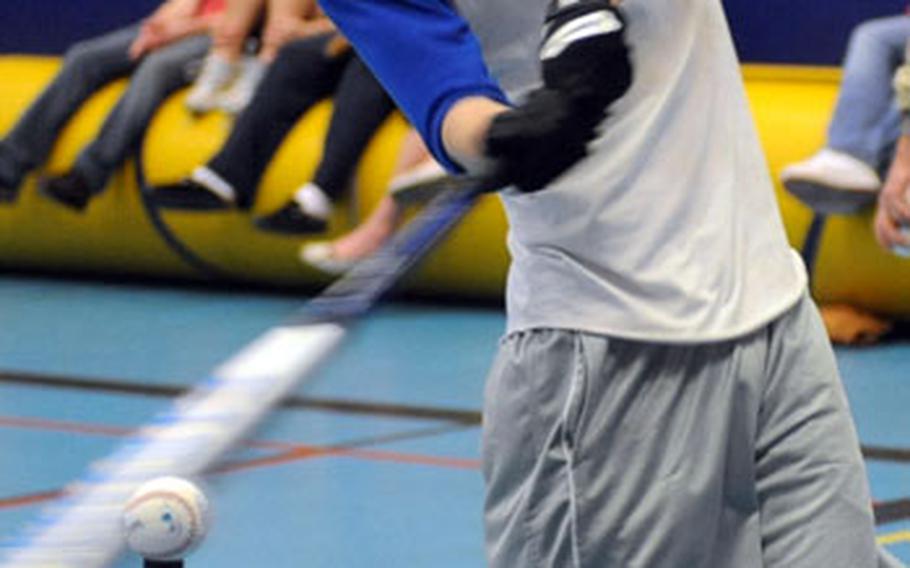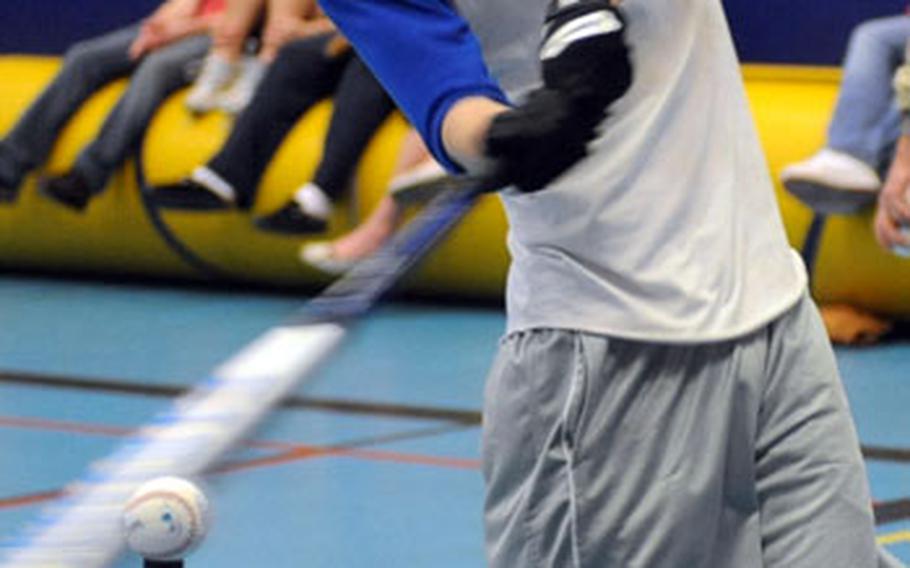 When the season opens March 21, high school baseball players in Europe will be wearing the same uniforms, playing on the same fields and even playing alongside and against many of the same players they faced last year.
But as players and coaches know, high school baseball in 2009 is a different animal. Instead of being administered and run by Child and Youth Services, baseball becomes a full-fledged DODDS-Europe sport.
And as far as Heidelberg senior and infielder Jonathan Klinner is concerned, pigs have flown.
"Actually, I didn't," Klinner responded when asked recently whether he thought the school system would offer baseball as an official sport. "A lot of people have been fighting for this for a long time."
According to athletic director Karen Seadore, the school system decided to offer baseball after DODDS-Europe director Diana Ohman told an April schools advisory meeting in Naples that she favored offering baseball.
"We decided to adopt baseball sometime last spring when Ms. Ohman suggested it," Seadore said by telephone last month. "We looked at funds available and met again in August. Everybody was on board."
Seven months later, 19 schools are scheduled to open the inaugural DODDS-Europe baseball season. Most are Division I-II size, but three D-III schools — AFNORTH, Hohenfels and Vicenza — and D-IV rivals Rota and Sigonella are going to give it a go.
With three sports — soccer, baseball and track — competing for the limited number of players, those smaller schools might be battling numbers as often as opposition curve balls.
"There are only 13 students out for baseball at AFNORTH," wrote Greg Blankenship, who coaches the defending European Division III champion Lion soccer team, "and unfortunately the numbers could plummet. . . . "
The situation at Rota, which won the high school-age title in 2007 only to be told by YS officials it wasn't invited to defend its crown last year, is different from AFNORTH's.
"If we just go by sign-up sheets, there are plenty of kids who want to participate," former Rota coach Robert Stovall wrote, adding that the Admirals have come up with a creative way to divide the athletes available.
"Our … coaches have worked an informal deal allowing alternation of cuts and initial practice starts," he added. "This allows tryouts for those who can't make it on one team to make another."
But many end up in spikes, and the cliché "a whole new ballgame" couldn't be more apt this spring.
"I coached in the YS system for seven years … and the big difference will be the legitimacy of the league," Wiesbaden coach Steve Jewell wrote in a Monday e-mail.
"YS always did a great job running the league, but their program is an intramural-style program, so their minimum-play rules made running a true high school baseball program impossible."
He said the YS participation philosophy limited such coaching strategies as pinch-hitting, defensive substitutions and what he called "the other small nuances of baseball."
That won't be the case now.
"Competitiveness," Heidelberg catcher Chris Williams, a senior and two-year veteran of the YS version of high school baseball, answered when asked what the difference will be this year, "and a different atmosphere — more people in the stands."
And more battles for playing time, too.
"Right," Williams said.
"We're not a play-to-play league anymore. This is true varsity baseball."
DODDS-Europe baseballTo avoid excessive loss of class time and to limit travel costs, teams are assigned to regional leagues regardless of school size. They'll be organized by size at the European tournaments, scheduled May 21-23 in the Kaiserslautern area.
Eastern Region — Ansbach, Bamberg, Heidelberg, Hohenfels, Mannheim, Patch, Vilseck, Wiesbaden
Western Region — AFNORTH, Bitburg, Kaiserslautern, Lakenheath, Ramstein, Rota, HAPE
Southern Region — Aviano, Naples, Vicenza, Sigonella