First-year players lifting Kubasaki, Kadena girls hoop teams
---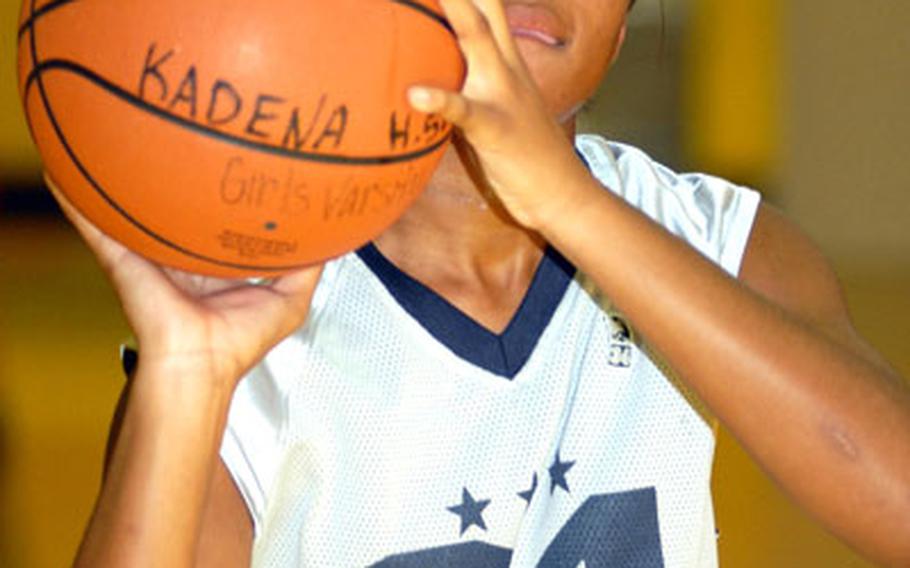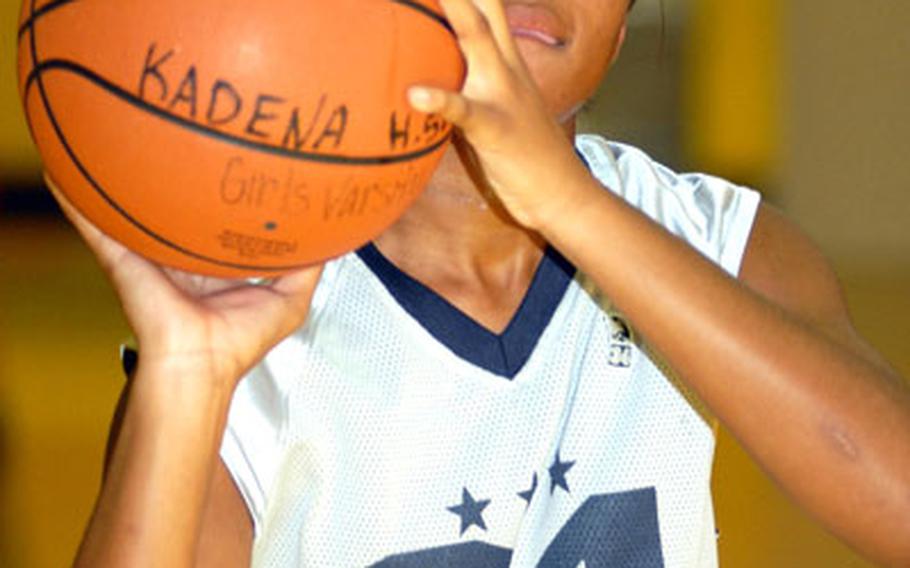 CAMP FOSTER, Okinawa — Trusting freshmen to fill critical positions on the Pacific's most storied high school girls basketball teams sometimes can be viewed as akin to handing said freshmen an F-15's control yoke.
Yet a freshman trio led by starting swingman Javinia Riddick is fitting in nicely with the Kadena Panthers, who are 9-1. The Kubasaki Dragons (5-5) have enjoyed contributions from point guard Jametria Fletcher.
"You don't see that many freshmen who can step up and start," Kubasaki coach Bob Driggs said of Fletcher, who is averaging 22 points and six assists a game.
"She makes a lot of things happen. … She not only can score, she gives it up, she rebounds, she does it on both ends. A good player makes the others around her better and she's quite capable."
Kadena coach Ken Hudson, who welcomed first-year guard Jazmine Baker and freshman forward-center Aja Walker to his roster, said: "We have some freshmen who will be impact players before this season is over and for years after that at Kadena."
Riddick is averaging 19 points and 10 rebounds and the other freshmen could be starting soon, Hudson indicated, saying, "They really have potential."
Riddick and Fletcher cut their teeth on hoops in vastly different environments.
Fletcher, at Okinawa's Camp Courtney for seven years, learned the game in Marine Corps Community Services youth leagues and from her father, longtime post-level ballplayer Chief Petty Officer Jeffrey Fletcher.
High school competition, particularly against faster-paced Japanese teams, "is a little stronger," Jametria Fletcher said. "The players' level is higher than at MCCS." She said she's gotten stronger with both hands and is driving to the basket with more authority but has "to improve my free throws."
Riddick spent the past six years playing recreational youth basketball and middle-school ball in Augusta, Ga. In her first go-round at Kadena, she said, "I didn't expect to make the varsity. I expected to make the JV. Good news."
Riddick said she's been working on layups — "I've been missing a lot lately" — plus doing whatever she can to help the team. "It's all … helping the team win," she said. "I'm like any regular player on the varsity."
Coaches tend to take a chance when they start freshmen at critical spots rather than going with established veterans or sophomore or junior benchwarmers from the season before.
"There is an inherent risk," Driggs said, such as how well players hold up in the faster pace of high school ball, whether they get a "big head" when things are going well or suffer an on-court meltdown when things go wrong.
"You're learning discipline, composure," Driggs said, saying Fletcher "loves her basketball. She's quite the competitor. Developing at a different level will be the challenge."
Said Hudson of his freshmen: "That's what the season is for, to get them ready and so they don't make those young mistakes.
"They'll go through a transition period to get used to the speed of high school ball, plus we run sophisticated plays.… I would classify them as raw talent that needs developing."
Fletcher is to transfer after the season to an as-yet-undetermined North Carolina destination. Hudson expects to keep his fab freshmen for at least three years.
With a core of three seniors this season, five more next season and Baker, Walker and Riddick possibly two seasons after that, he's assured of good continuity within the Panthers' ranks.
"That's rare, especially for an overseas school," Hudson said. "But we're trying to build a program, one which parents don't mind coming overseas and sending their kids to Kadena for. It's a nice time for them to be here. When it's time for them to take over, they'll be competent to do that. Their day is coming."
---
---
---
---