Filton thumps Lakenheath in league debut
by
David Hodge
September 18, 2010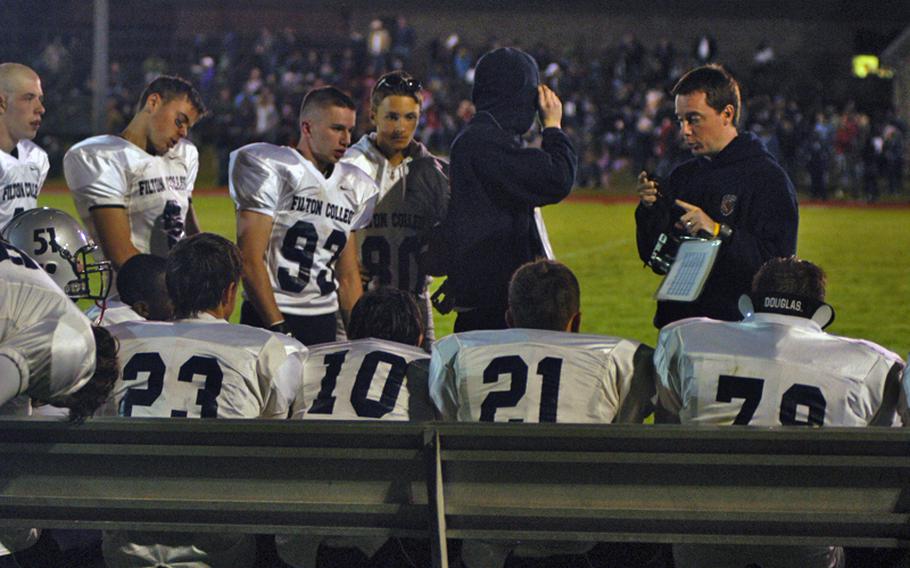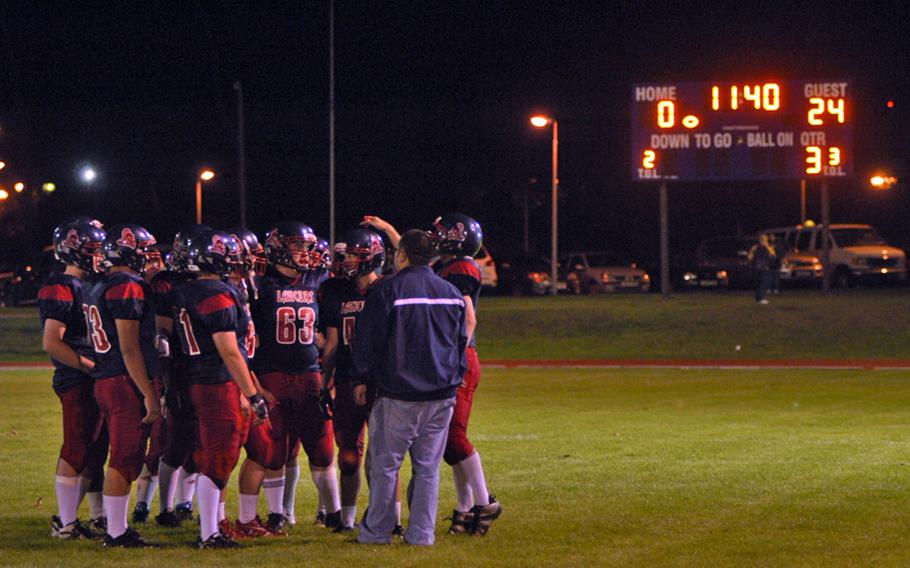 RAF LAKENHEATH, England — DODDS-Europe Division I football teams might want to play close attention to the Filton Academy Pride. The new kids on the block showed they have what it takes Friday night.
The Pride, in their first season in Division I, capitalized on four turnovers and some long kick returns to defeat host Lakenheath 31-6 in the season-opener for both teams.
Although the Lancers' offensive statistics looked good, their inability to hold on to the football killed most of their scoring opportunities.
Lakenheath fumbled the football nine times, losing four of them, negating 280 rushing yards.
"We can't lose the ball that many times and expect to win a football game," Lancer coach Matt Martinez said. "The mistakes put the nail in the coffin for us tonight."
The Lancers' troubles began early when they fumbled the opening kickoff and Filton recovered. The Pride scored on their first offensive play, a 30-yard sweep just 15 seconds into the game.
A couple of possessions later, Filton receiver Sam Jarps scrambled for 66 yards after a catch, setting up a touchdown on a short run.
Filton missed both extra points and led 12-0 at the end of the first quarter — a lead that increased to 18-0 at halftime when Dale Somers returned a punt for a TD.
The Pride picked up where they left off to start the second half, with Jordan Eaton returning the kickoff 80 yards for a TD.
The Lancers' only points came after four Filton penalties helped them advance to the 3-yard line. Junior Adam Garcia ran the ball in for the score.
The touchdown and an interception by senior Matthew Palase late in the third quarter appeared to give the Lancers a spark, but that was extinguished a few possessions later when Lakenheath fumbled a punt return and Filton recovered. The Pride launched its final drive, scoring on a short TD run and this time hitting the extra point to close the scoring.
Senior Patrick Johnson led the Lancers with 110 yards on 22 carries, while sophomore Xavier Thompson had 71 among his 186 all-purpose yards.
Trey Abrego led the defense with seven tackles and a sack.
Martinez said he expects the Lancers to play some better football when the teams face off again Oct. 9 at Filton.
---
---
---
---