Few military fans in stands for MLB All-Stars' Tokyo visit
---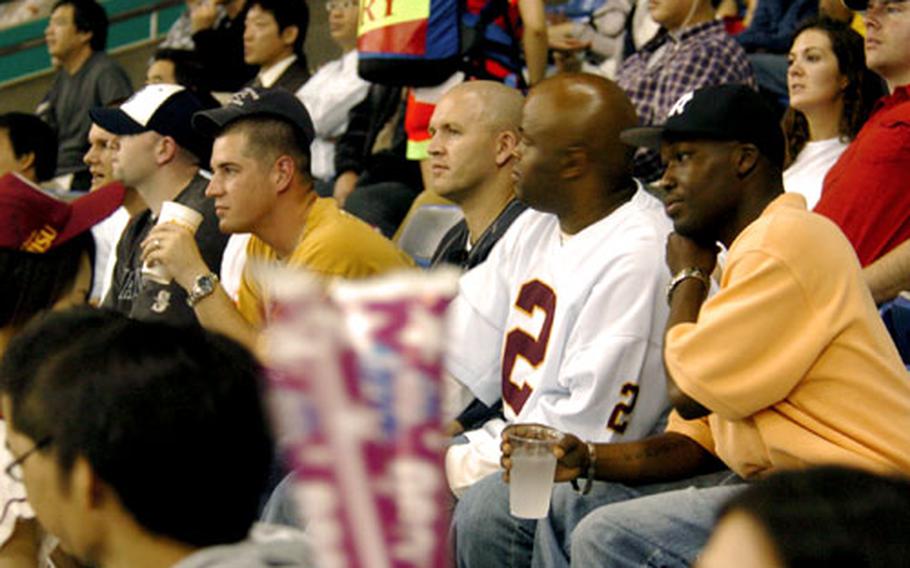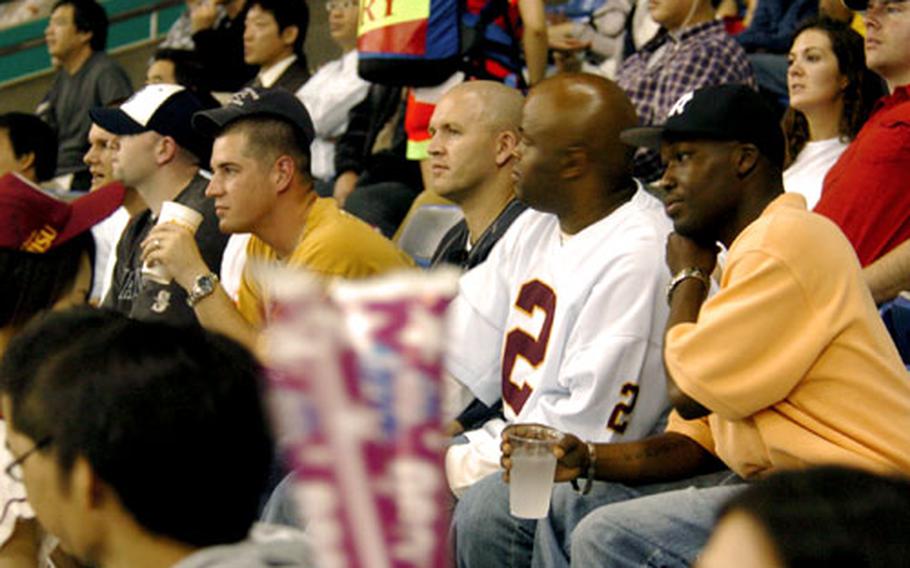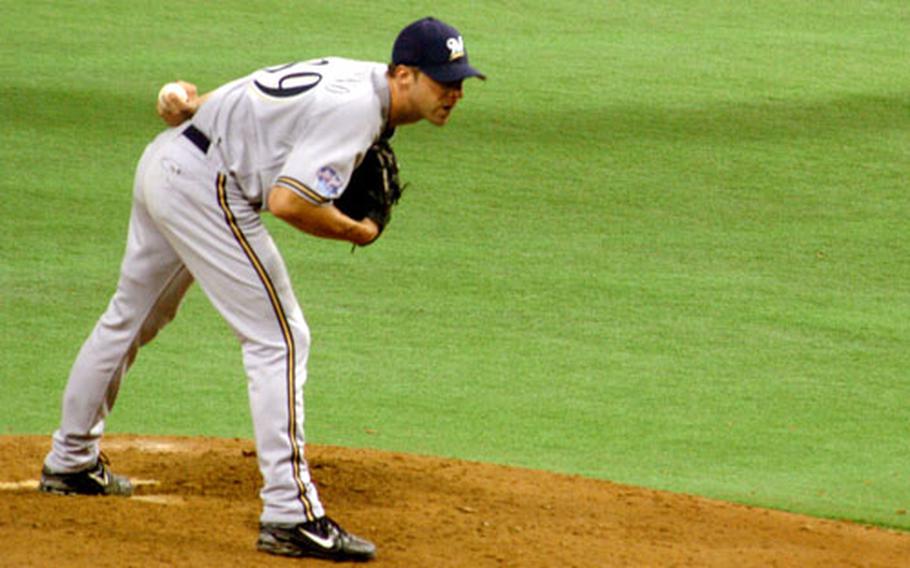 TOKYO — The exhibition series between the MLB All-Stars and the Japan League stars hasn't sparked much interest from U.S. military fans, at least judging by this weekend's attendance at the Tokyo Dome.
With major bases around the metro area not sponsoring mass tours to any of this year's games, and with no all-star visits to military installations, U.S. servicemembers and dependents were tough to spot in the sold-out Tokyo Dome Saturday night for the MLB's 8-6 victory.
Still, there was a group of about 15 Americans from Camp Zama sitting along the third-base line. They said they got complimentary tickets through Zama's sports representative and came to soak up the atmosphere, relishing the chance to catch live baseball in Japan for the first time.
"It's been a while since I've seen a major-league game," Sgt. Sean Brooks of the 441st Military Intelligence Battalion said. "I wanted to … see who'd be here for the U.S. I'm glad to see some big-name stars make it over."
Ryan Howard, one of the youngest and arguably brightest, stood out. The Philadelphia Phillies slugger, who led the NL with 58 homers and 149 RBIs, went deep twice and just missed a third in the top of the seventh.
Sgt. Chris Davis of the 88th Military Police Detachment said he wanted to see some Seattle Mariners. Catcher Kenji Johjima, the club's only representative, is a Nagasaki native who made his MLB debut this year. Chicago White Sox infielder Tadahito Iguchi is another ex-Japan League star.
"I was hoping Ichiro would've been here," Davis said, "but it's great seeing these guys. … I can see now why we pick up a lot of Japanese players."
Carlos Bassut, who retired from the Air Force and now works as manager of the Zama lodge, brought his wife, Bozena to her first-ever baseball game.
"We've had a good time," he said. "The food is good and the Japanese people are really friendly. But if not for my wife, I would've been a lot more rowdy. This is a great atmosphere for a baseball game."
She appeared flustered as she struggled to understand the rules, he said, adding that he was more disappointed by the lack of hard throwers on this year's MLB pitching staff. None of the major leaguer's broke 140 kph (88 mph) on the Tokyo Dome radar gun.
"The American pitchers let me down," Bassut said. "All of 'em throw too slow."
In the ninth, Colorado Rockies reliever Brian Fuentes failed to top 110 kph (70 mph) on the radar gun.
"I can throw 110," Bassut yelled.
Seated nearby, Sgt. James Hawkins of the 88th Military Police Detachment said he was just happy to see the Americans win.
"This is my first time to the Dome and it's been a great experience to take in a bilingual game," he said. "The only other pro game I've been to before was to see the Braves. The rest was on TV. I'm a big fantasy league player and just wanted to see the MLB team itself. This was great."
---
---
---
---