Far East roundup: Yokota boys edge St. Mary's International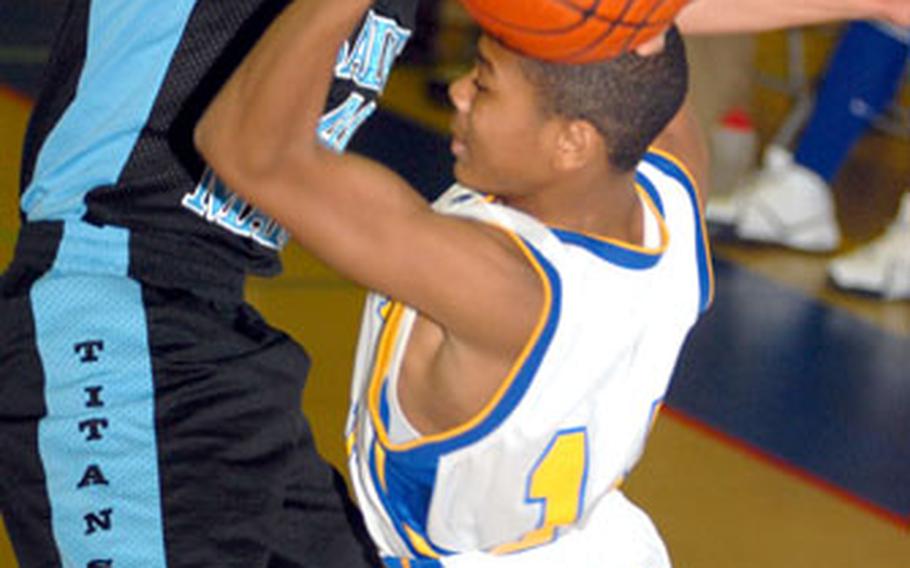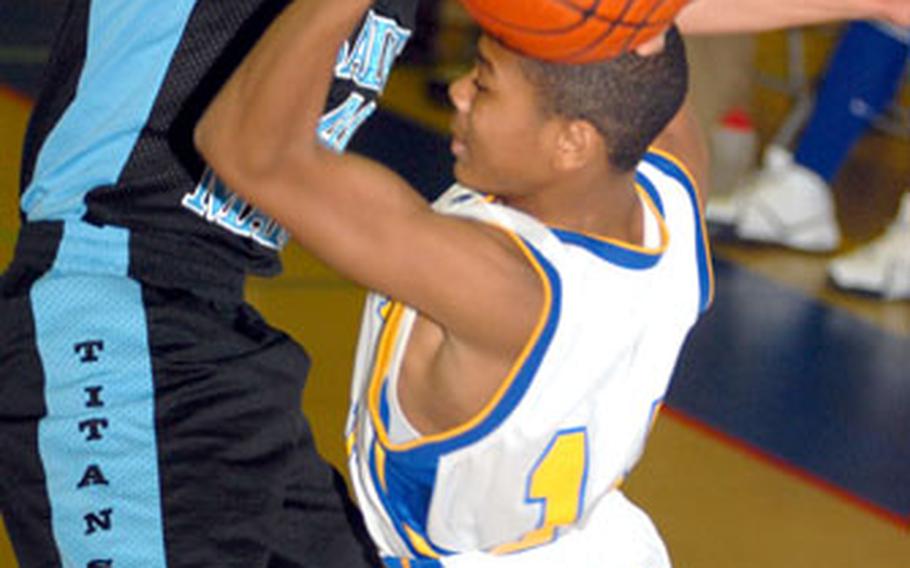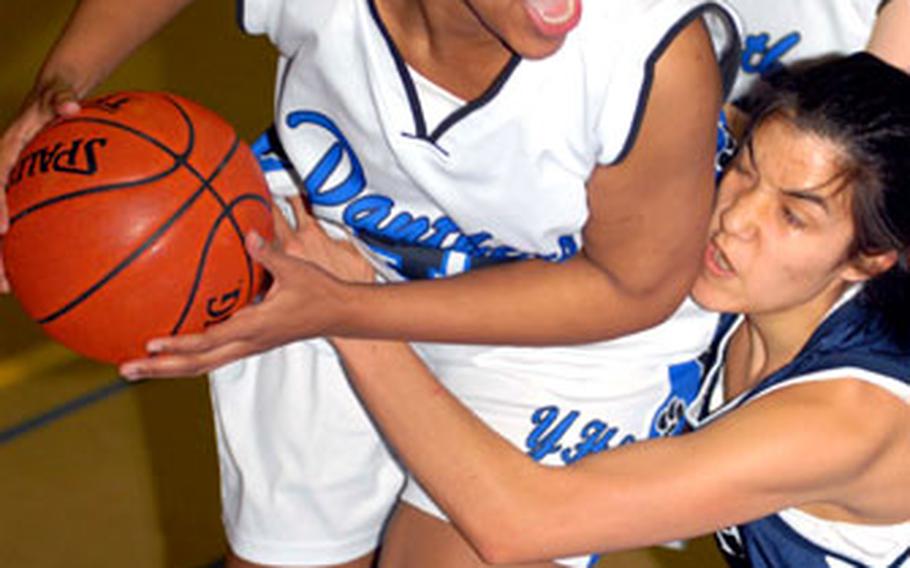 YOKOTA AIR BASE, Japan — They might consider changing Caiveon Thomas' first name to Savior, considering how valuable he's been in the closing seconds to the Yokota Panthers boys basketball team in its last three games.
The two-time All-Far East senior center sank two foul shots with 12.8 seconds remaining as Yokota survived a rally from a 12-point, first-quarter deficit by the St. Mary's International Titans to eke out a 46-44 victory Tuesday at Yokota's Capps Gym.
That came on the heels of two game-saving performances by Thomas over the weekend at Sasebo Naval Base. He hit a jumper with six seconds left to seal Friday's 59-58 win over E.J. King, then hit two foul shots with one second left in overtime as Yokota edged the Cobras 79-78.
"Unbelievable," Panthers coach Paul Ettl said. "Three games like this kind of speaks for itself. He loves these situations. He's been there. We feel good with him at the foul line."
"I have all the confidence in the world" in Thomas, said senior guard Peter Weaver. "Caiveon's the guy to go to in pressure situations."
To Thomas, free throws are worth their weight in gold, and he says it's something he practices often, "too many to count."
"Free throws win games. That's what it comes down to," he said. "Even in college or the NBA, when it's close like this, free throws are valuable. They will make or break a team."
The win improved the Panthers to 18-6 overall and 5-2 in the Kanto Plain Association of Secondary Schools, 3½ games behind the Zama American Trojans (25-0, 10-0).
Arbour big difference as Yokota girls come closerWho's better, the Kanto Plain-leading International School of the Sacred Heart Symbas (14-0 overall, 12-0 league) or the DODDS-Japan League-leading E.J. King Cobras (21-1)?
Yokota girls coach Ric Cabral has faced and lost to each team, and feels the 2004 Far East Class A tournament champion Symbas might stand a better shot at making it two titles in four years.
"Sacred Heart moves the ball a lot better, where as E.J. King relies on [junior guard Kristia] Suriben to break presses. Everybody on this (Sacred Heart) team can break presses."
Yokota's girls came much closer the second time around, but still fell to unbeaten International School of the Sacred Heart 56-52 on Tuesday, as two-time All-Far East junior guard Leyna Arbour scored five straight points in the closing minutes.
Unlike the Symbas' 49-33 home triumph over the Panthers, Tuesday's rematch featured six ties and 18 lead changes before Arbour took charge, scoring two layups and a foul shot starting with 3:01 left on the clock.
"She's an All-Star, a top-notch All-Star," Yokota coach Ric Cabral said of Arbour.
The Symbas, off to the best start in school history, exude the confidence of a winner, Cabral said.
"They don't just believe they can do it. They know they can do it. And it shows, even when they're warming up, they're going to execute and they're not going to be beat."
---
---
---
---