Far East interservice roundup: Yokota-Yokosuka called off because of duty commitments
---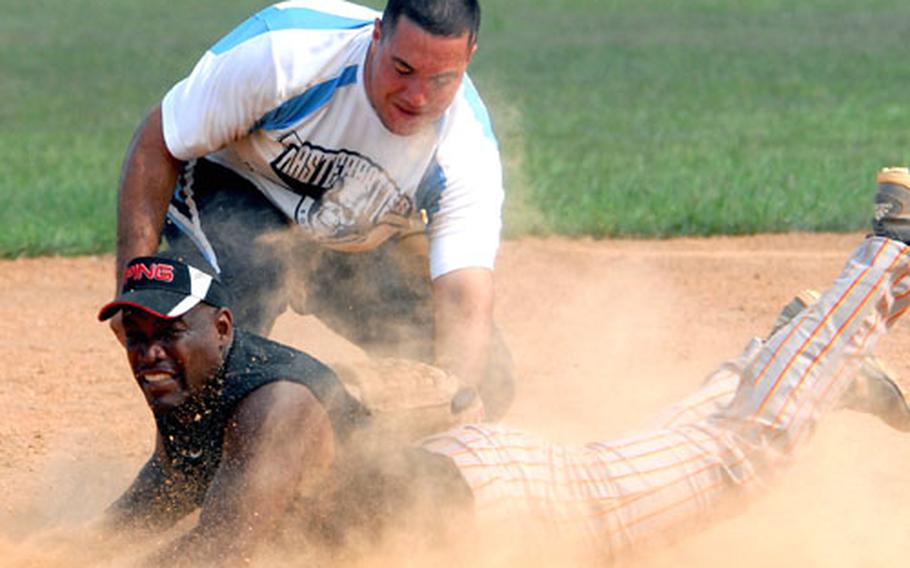 Duty commitments left the Yokota Warriors with too few players to make the trip Saturday to play the defending U.S. Forces Japan-American Football League champion Yokosuka Seahawks.
The game, which had been scheduled for 6 p.m. Saturday, was postponed, league commissioner Kyle Rhodus announced. No makeup date was announced.
It was the second time this season the Warriors could not play because of military commitments. Yokota's June 28 game at Misawa was called off and rescheduled for Aug. 2.
Yokota assistant coach Selwyn Jones said duty commitments left the Warriors with 10 players out of the 17 they have on their roster.
But Jones and Yokota did not notify Rhodus until about two hours before Saturday's kickoff that they could not play.
League rules state that teams facing duty commitments or transportation problems that conflict with a scheduled game must notify the commissioner two days in advance, or the game goes as a forfeit.
However, Rhodus said he would "take them [Yokota] at their word that they have something going on."
The game will be rescheduled "only if the outcome will affect playoff seeding," Rhodus said.
Despite the shortage of bodies, Jones insists that the Warriors are "going to complete the season," adding that Yokota will get some players back next week from TDYs and deployments.
Yokota is slated to travel to Okinawa to play the Kadena Dragons in an exhibition game this coming Saturday.
---
---
---
---