Far East H.S. roundup: Kubasaki gets its first softball win vs. Kadena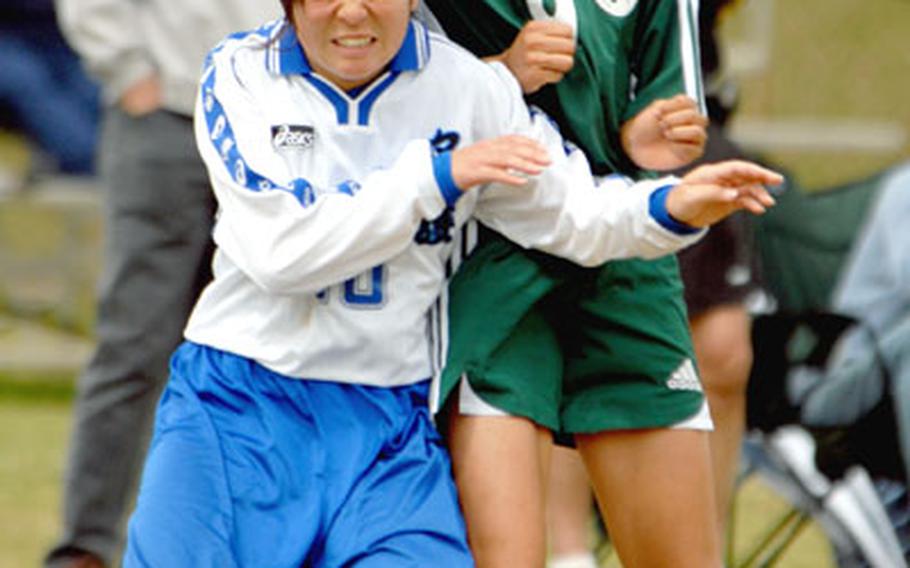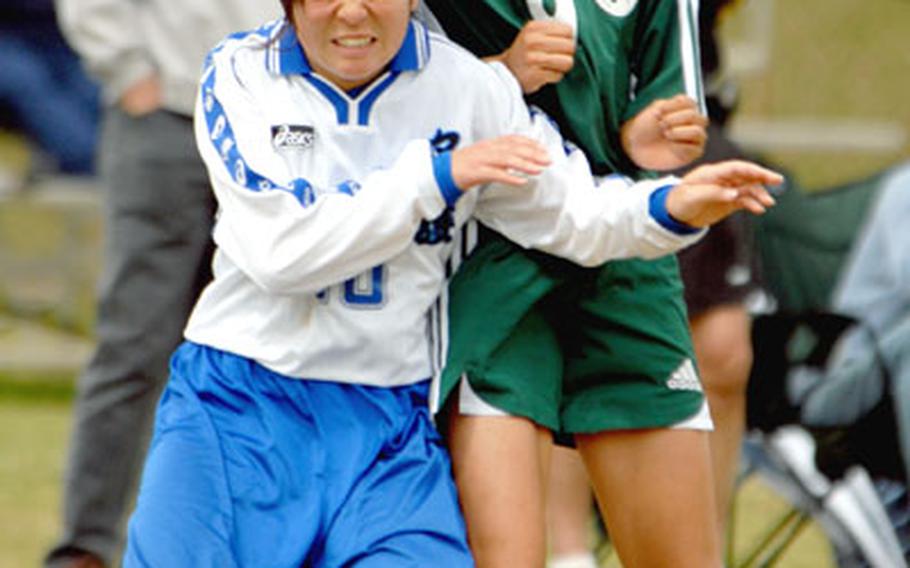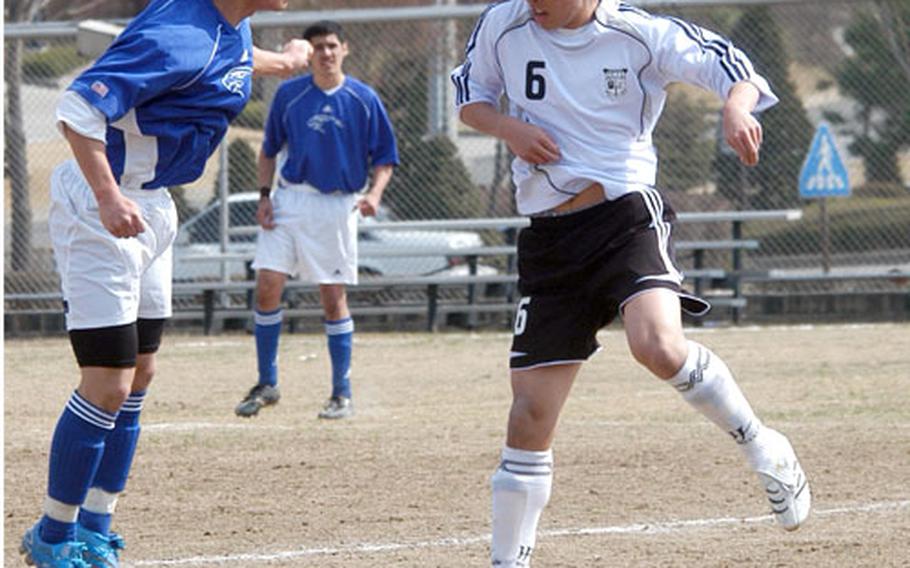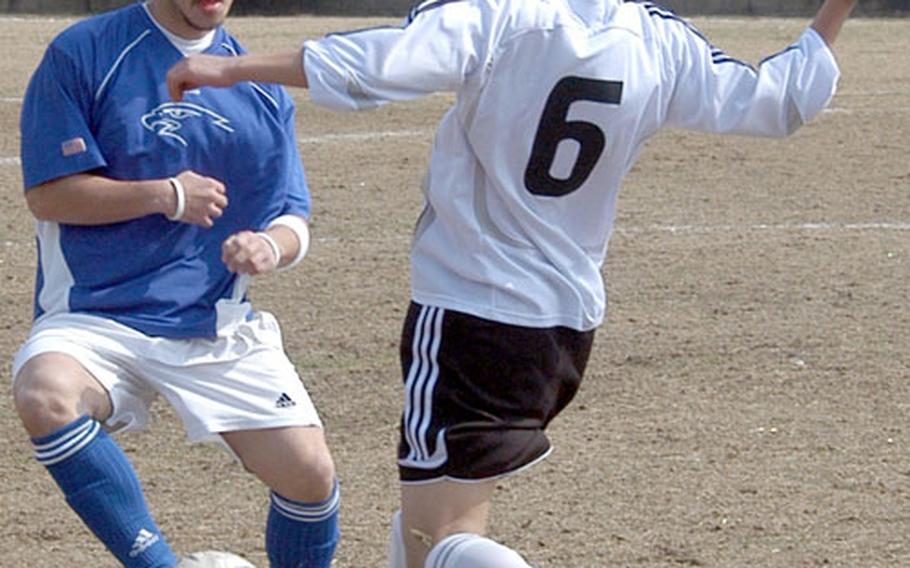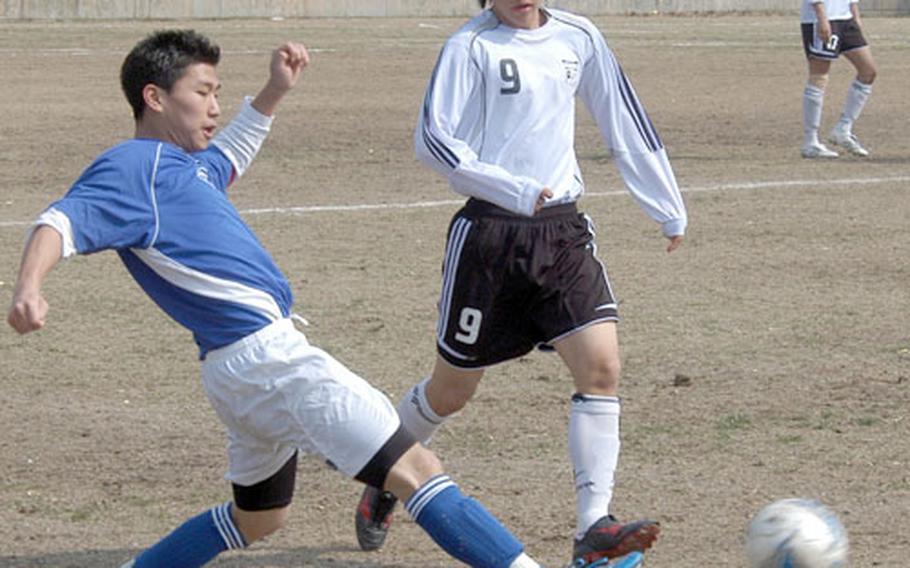 The Kubasaki girls softball team rode the relief pitching of Chloe Freeman and the batting of Michelle Acosta, Leena Semans and Monique Chino on Saturday to a long-awaited 9-6 victory over Kadena at Chibana Recreation Area.
The Dragons defeated the Panthers for the first time, snapping a losing streak that spanned five seasons and 32 games.
"History in the making," first-year Kubasaki coach Gerald McKeown said. "I felt good for the girls. It was a long time coming. The girls were really happy, really excited."
Freeman pitched four innings of relief, giving up four walks and striking out three. Semans and Chino went 4-for-4, Acosta was 3-for-5 and Jana Smith went 3-for-4 with a double and a triple. Smith started the game but was removed after giving up 10 walks in three innings.
Brooke Hudson went 4-for-5 and six players had two hits each for Kadena.
Late-winter snow adorns soccer wins by Kinnick girls, Zama boysSnow is more common to Northern Japan's Misawa Air Base, home of Edgren High School, than to the Kanto Plain and Tokyo this time of year.
How ironic, then, that snow visited Ikego Heights Naval Housing Facility, where Edgren's girls fell 6-0 to Kinnick, 15 hours after the visiting Eagles rallied for two late goals and a 2-2 tie on Friday.
"Interesting how that would happen," Kinnick assistant coach Go Yamada said after Tara Bartkowski scored three goals, giving her seven this season.
Snow also imposed on the Zama American boys' 3-2 victory over E.J. King at Camp Zama. Mike Johnson's late goal snapped a 2-2 tie.
Seoul Foreign's Rademaker breaks 28-year-old scoring recordJunior striker Remco Rademaker made school history on Saturday, scoring his 91st career goal to break Seoul Foreign's school record set in 1979 by the school's athletic director, J.P. Rader. Rademaker, of the Netherlands, scored 29 goals in his freshman year, 40 as a sophomore and has 22 this season for the Korean-American Interscholastic Activities Conference-leading Crusaders (7-0).
"If he stays healthy and returns next year, he could put this record out of reach for a very long time, maybe forever," Rademaker's coach, Doug Farley, said.
Seoul American girls first to silence TCIS' AaltonenNo team had been able to stop Taejon Christian International freshman Nina Aaltonen until Saturday, when Seoul American beat the Dragons 3-0 at Yongsan Garrison.
"That was our goal," Falcons assistant coach Whitney Grandy said of Aaltonen, who scored 15 goals in TCIS' first four matches.
Junior Erica Anglade added to her team-leading goal total with two on Saturday, giving her eight this season for the Falcons (4-1). She added an assist, and Angie Vandersys had two assists.