Far East H.S. basketball: After failing to repeat, Taegu girls look to future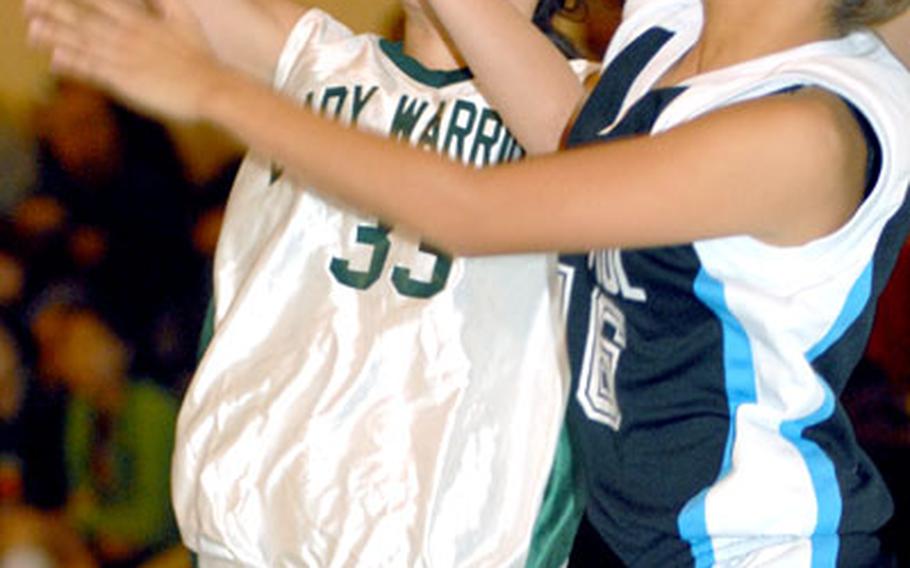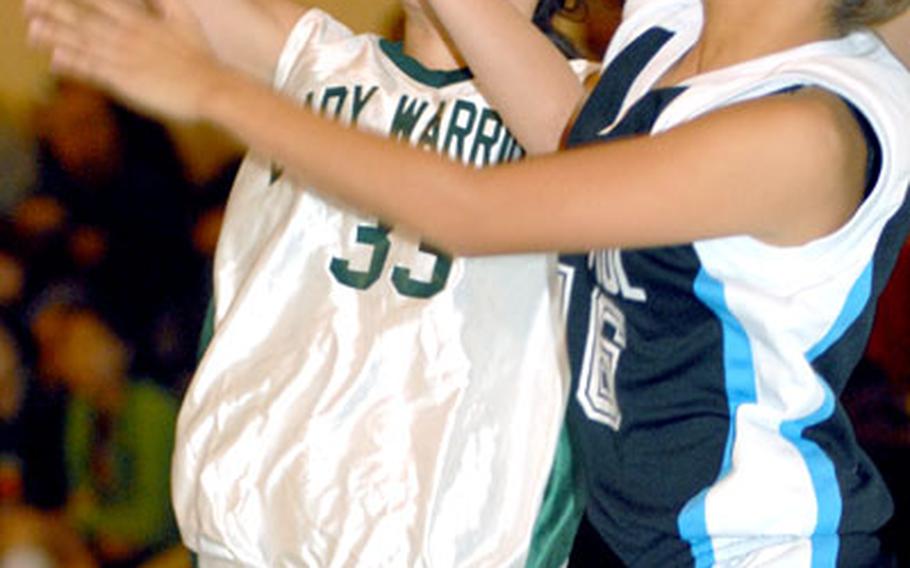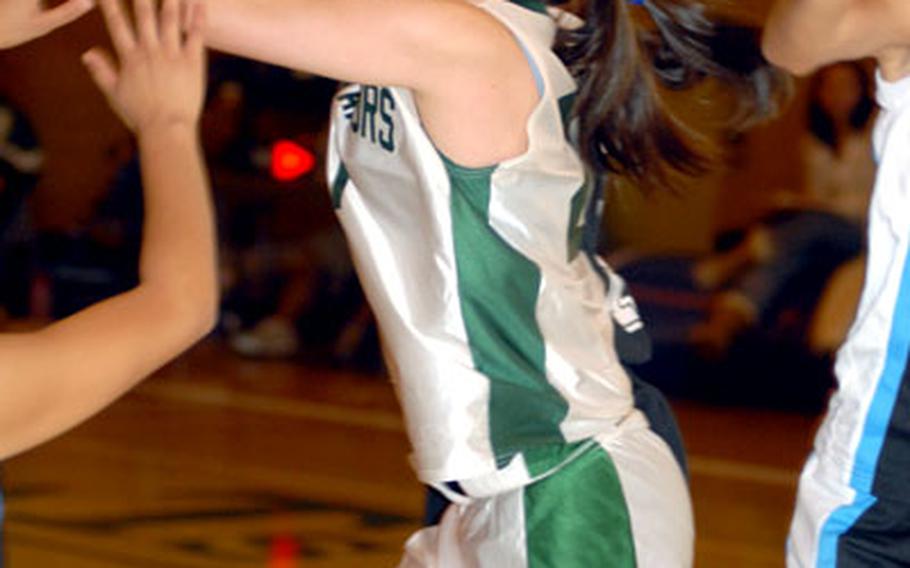 (See tournament scoreboard here.)
Time was winding down. Point guard Sarah Eades bulleted a pass on the right wing to fellow sophomore Hannah Oh, who let the ball fly as the buzzer blatted.
Off the glass and through the net for three-points as the crowd of about 300 in Taegu American's Warrior Gym applauded appreciatively.
It was way too little too late, as the defending Far East Class A girls champion Warriors were dethroned 57-43 by Guam's St. Paul Christian in Thursday's double-elimination playoff round.
But for a Taegu squad composed entirely of freshmen and sophomores, Oh's three-pointer at the end sounded an optimistic note of hope for the future.
"I'm more excited about next year," coach Michelle Chandler said of a team that will return almost its entire 10-player roster for the 2007-08 season. "Next year, and hopefully the year after, I'll have a good core."
Chandler's Warriors weren't the only team exiting this week's Class A tournaments with an eye on the long view.
Osan American's girls, three-time Class A tournament champions who also were eliminated on Thursday, return seven of the 10 players on their squad. Taegu American's boys, ousted at the Class A tournament at Marine Corps Air Station Iwakuni in Japan, will bring back nine of the 12 on this season's roster.
Chandler, who also is Taegu American's athletic director, keeps a close eye on player comings and goings.
"We pray for no transfers," she said.
She is confident the majority of her group will stay.
"This is a balanced group," Chandler said, adding that if they do remain together, the Warriors could be as good as the team that won the tournament in 2006. "I can see it in this group."
Osan's girls and Taegu's boys share that optimism.
"Practice harder, teamwork, more discipline" will be keys to the Cougars' rising up to match opposing teams' levels of play, Osan sophomore Dawn Moore said. "It can be done. We'll be more experienced. We'll know what to expect."
Taegu's boys' road may be a bit tougher: Two of the Warriors' key players, scorer Thomas Brooks and point guard Wil Galbreath might be leaving, coach Phillip Loyd said.
"And I'd be lying if I said I wasn't wanting something to step off the plane," he said.
Still, with Nick Dunsmore returning, among others, Loyd feels finishing higher than fifth place is not out of the question in future years.
"I'm always excited about next year," Loyd said. "We can always get better. We'll be back stronger and one year more confident."
---
---
---
---