Far East soccer preview
Falcons hoping momentum carries over into finals
---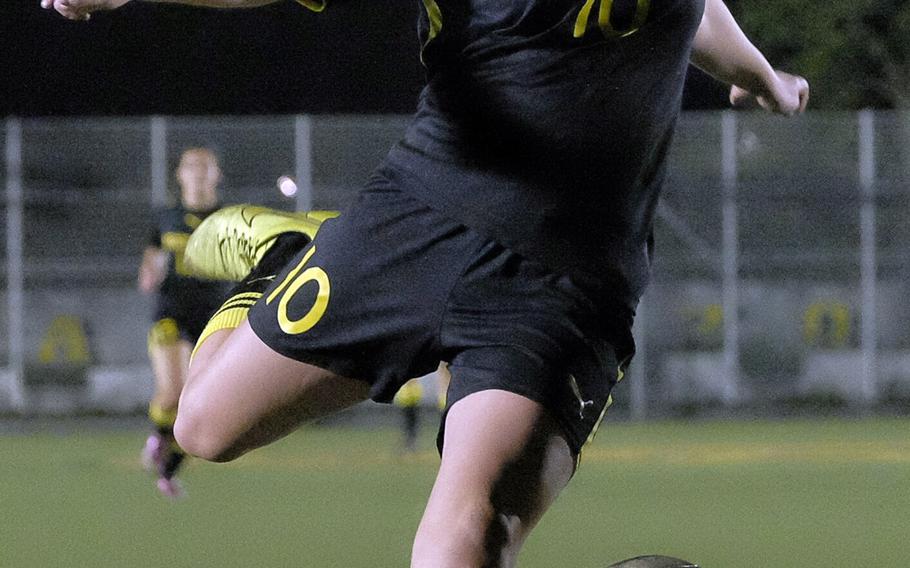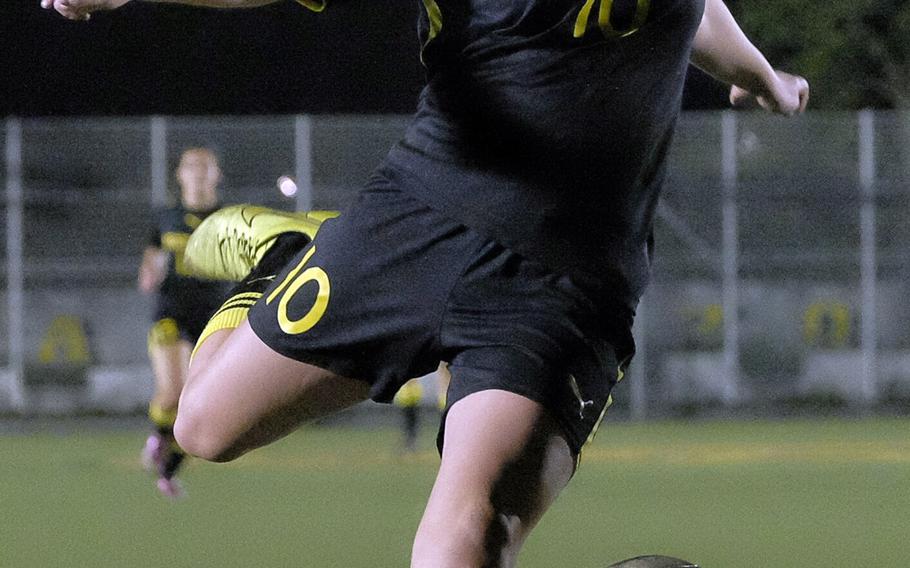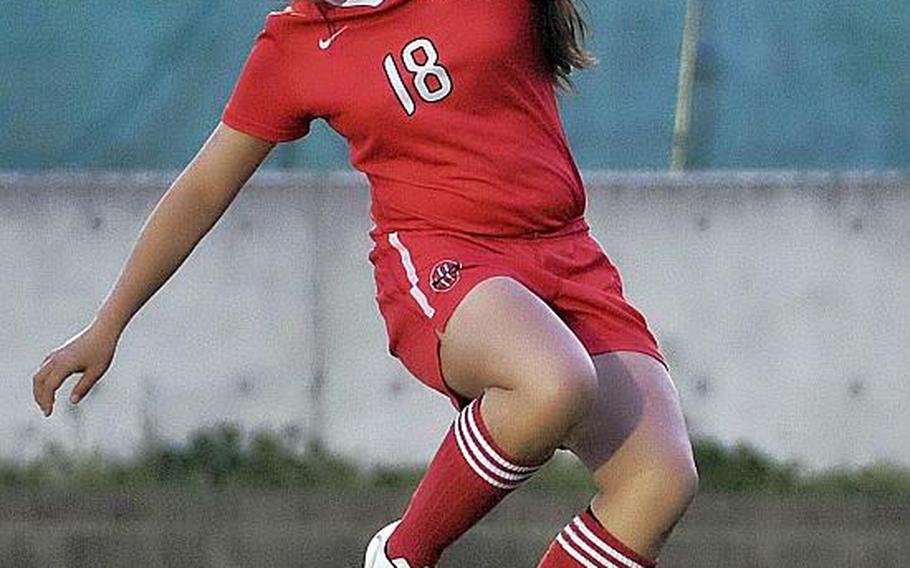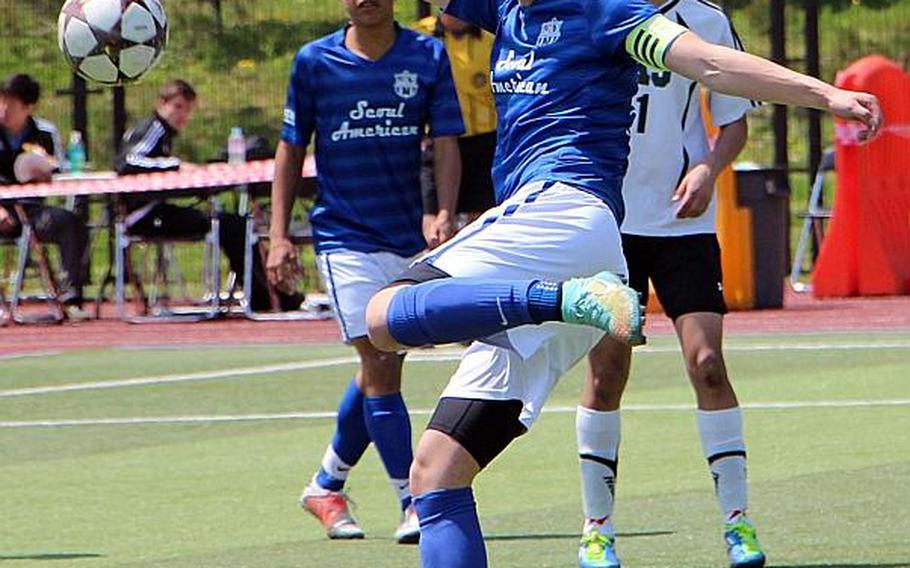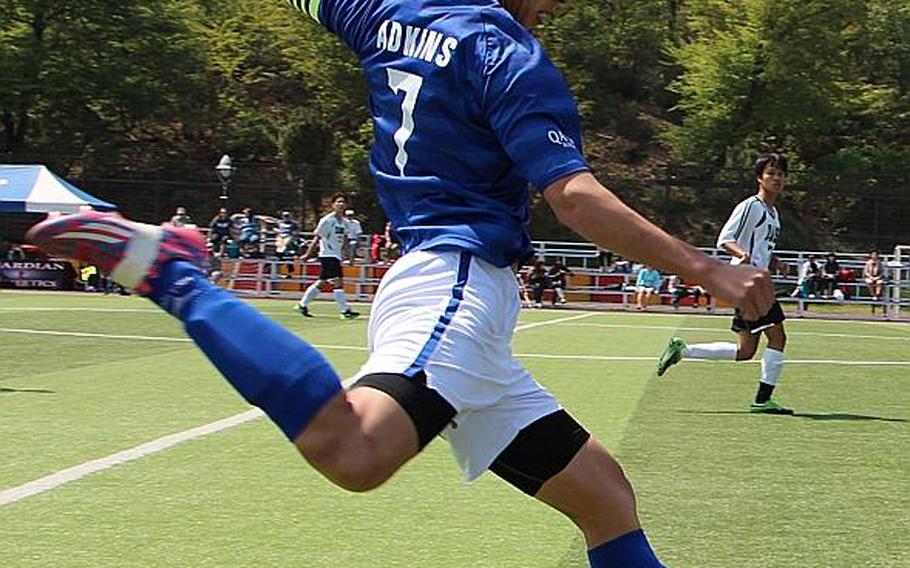 Losing seven starters was bad enough. But beginning the 2015 season without a key defender and having to play his best scoring option in the back out of necessity could have left Seoul American coach Steve Boyd feeling grim.
After a season-opening loss, the Falcons bounced back for a second-place regular-season finish and Korea postseason tournament title. Entering this week's Far East Division I Tournament at 11-1-3, Boyd says he likes the way things turned out.
Five teams begin the chase for the D-I crown Monday at Kadena, home of the two-time defending champion Panthers. The tournament runs three days, instead of its customary four because of the abbreviated field.
Boyd is hoping his Falcons can improve on their fourth-place finish a year ago. "We lost the first game last year 2-1, got behind the eight ball," he said. "I'm hoping this year will be a little different, come out firing and not dig ourselves a hole."
A hole was where the Falcons found themselves on March 14, where they lost their opener 1-0 to Taejon Christian with senior striker HoKyong Adkins in the back and senior defender David Neaverth sidelined with a back injury.
"We had three defenders with limited experience if any at all," Boyd said of the reasons for sending Adkins to the rear. "I knew we would have trouble scoring, but I was thinking, if we could win 1-0, then I would be happy."
Eventually, Neaverth returned, which coincided with Boyd deciding to put Nick Gagnet, who had been "all over the place," on the back line.
"I could afford to do that when Neaverth came back," Boyd said.
That steadied the team, which won all three of its matches with regular-season champion Seoul Foreign, including a 3-2 overtime win in the Korea postseason tournament.
But Boyd knows challenges lie ahead at Kadena, against both the Panthers and island-rival Kubasaki. "I never take anything for granted playing Kadena or Kubasaki on Okinawa," he said.
Likewise, Chris Eastman, who coached Kubasaki's boys last year and is coaching the Dragons girls this year, says both teams "need good weeks" if they have a chance at winning both D-I titles for the first time since 2002.
"It's not a matter of how well you play, it's whether we're able to give the maximum on that given day," he said. "I think we'll be ready."
Defending champion Kubasaki and American School In Japan have played in the D-I girls final the last four years, the Dragons winning in 2012 and 2014 and the Mustangs in 2011 and 2013.
Kubasaki, which went unbeaten in nine matches, is led by Marissa Mesquita with 14 goals. Freshman Kat Johnson led the Mustangs with 21. Nile C. Kinnick, unbeaten in 17 matches, is powered by Kiralyn Kawachi (23 goals, 23 assists) and is seeking to snap a four-year semifinal losing skid.
Three-time Far East Division II champion Matthew C. Perry's boys paced the Pacific with 80 goals, 4.7 per match, but coach Mark Lange says "defense has been key for us. But we did score a lot of goals this season. That surprised me."
The Samurai's four-peat was made a bit tougher by the blind tournament draw Sunday that left Perry in by far the toughest pool, with Daegu, Osan, Edgren and Zama. Okinawa Christian, Yokota, E.J. King and Humphreys are in Pool B.
"Zama is a good team, Yokota can pull some surprises and if you play against a great goalkeeper like (Edgren's Austin Burdick), you never know," Lange said.
In girls play, the pools are King, Perry, Osan and Sacred Heart in one and Daegu, Edgren, Yokota and Zama in the other.
And like Seoul American, Korea regular-season champion Osan began slowly but caught fire, winning seven straight at one point, captured the first regular-season title in school history and took second in the Korea tournament. Andrea Carandang paced the Cougars with 24 goals.
They're likely to get challenges from Zama – which boasts the Pacific's leading boys and girls goal scorers in Malik Wilkes (36) and Megan Hurley (33) – along with Yokota, which had three players with 10 or more goals. Perry, led by Bobbi Hill's 17 goals, has an outside shot.
While the D-II boys tournament features nine teams, the girls' field has just eight. Citing injuries and players leaving school at the May 14 early-withdrawal deadline, Humphreys won't be at the girls tournament.
Twitter: @ornauer_stripes
---
---
---
---