S&S Players of the Year: Pacific cross country
Falcons Henderson's hard work paid off
by
Dave Ornauer
November 28, 2010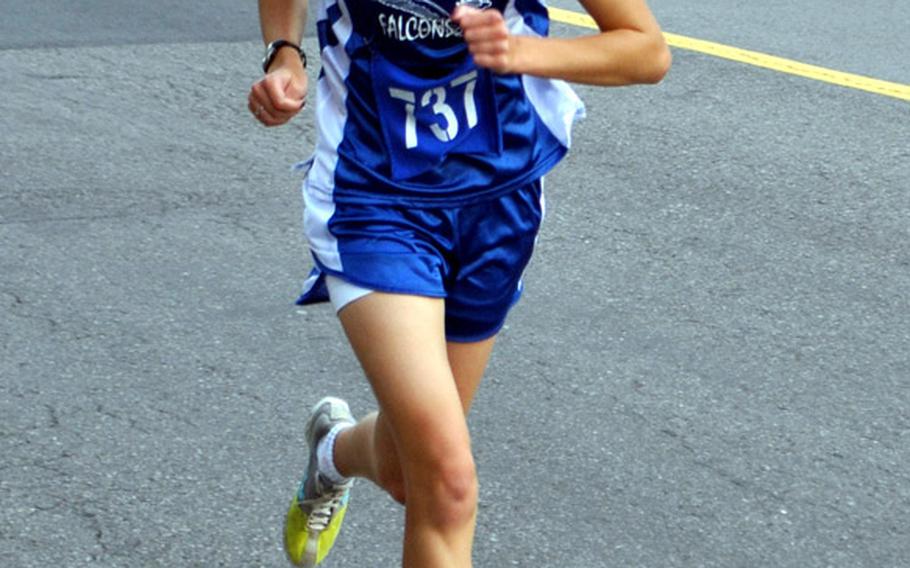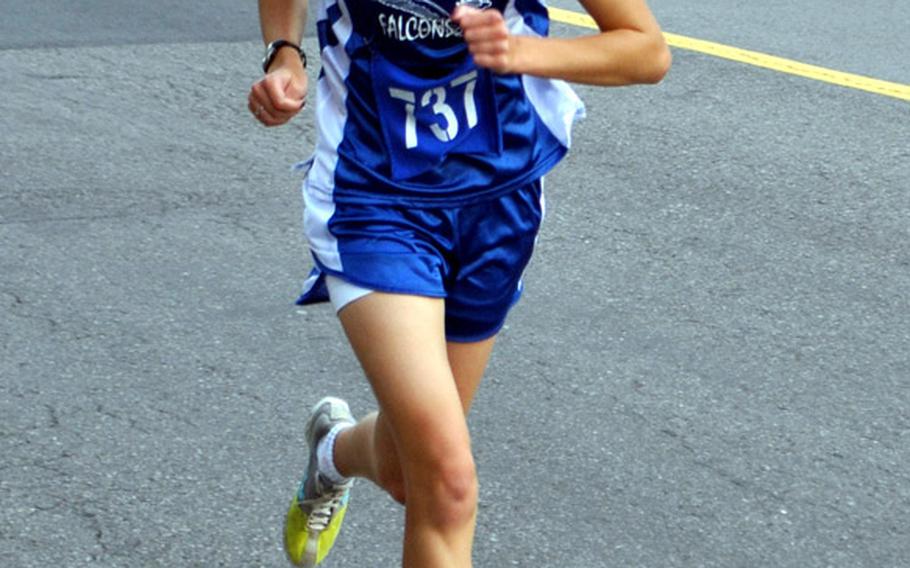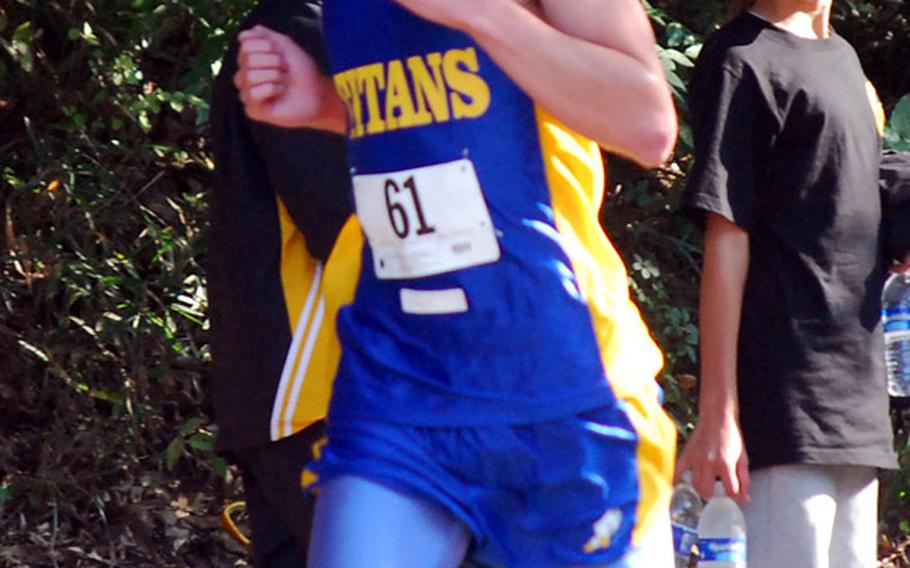 YONGSAN GARRISON, South Korea — Snow was falling as coach Steve Boyd and his Seoul American boys soccer team hit Sims Field for an early-season practice last March.
Along the street that borders the field, a girl in a blue hoodie struck a lonely figure, running steadily despite the elements. Turns out, that runner was Amanda Henderson, one of Boyd's top Seoul American Falcons cross-country runners.
"I thought to myself right then and there, that she'd be there" at the finish of the Far East cross-country meet eight months later, "and dog gone if she wasn't."
Henderson, a Seoul American junior, became the second consecutive Falcon to win the girls' Far East race, following in Siarria Ingram's footsteps in 2009.
Henderson captured the honor by clocking a 20-minute, 12-second time on Tokyo's Tama Hills Recreation Center course on Nov. 8. Joining her as the Pacific's cross-country Players of the Year for 2010 is Kelly Langley, a St. Mary's International senior who won the boys 3.1-miler.
"She's probably the hardest worker we have had" at Seoul American, Boyd said. "Obviously, the type of season she's had proved it."
"She deserves it," said coach Tom McKinney of overall Far East team champion Kadena. "She ran against the best, separated herself and come the halfway point, she took control and showed she'll be back even stronger next year."
Henderson went unbeaten in the Korean-American Interscholastic Activities Conference season, winning the league championship meet on Oct. 30 at International Christian-Uijongbu in 20:29, a second ahead of her freshman sister Pam; she then beat Pam by 15 seconds at Far East.
Langley's 16:38.7 at Far East, nearly 28 seconds better than runner-up Jacob Bishop of Kadena, capped an unofficial "Triple Crown" for the Titans' star.
On Oct. 23 in a driving rainstorm at Guam's Asan Memorial Park, Langley captured the Asia-Pacific Invitational meet in 17:14.8, outdistancing George Washington's Michael Gaitan (17:57.1).
A week earlier, Langley became just the third runner in Tama Hills history to run a sub-15-minute time on the Kanto Plain's traditional 2.9-mile boys course. He won the Kanto title in 14:57.8.
Langley until this season had been "injury-prone," St. Mary's athletics director Tomas Molina said.
"This year, he was very serious about wanting to do well in cross country and track, and he learned how to relax more while running, and he felt he had found the missing link, the key to his success."
"His focus was to dominate each division," McKinney said. "He had many kids to run against, but he separated himself and showed he's the best."
---
---
---
---