D-II boys final
Falcons edge Admirals to extend reign
---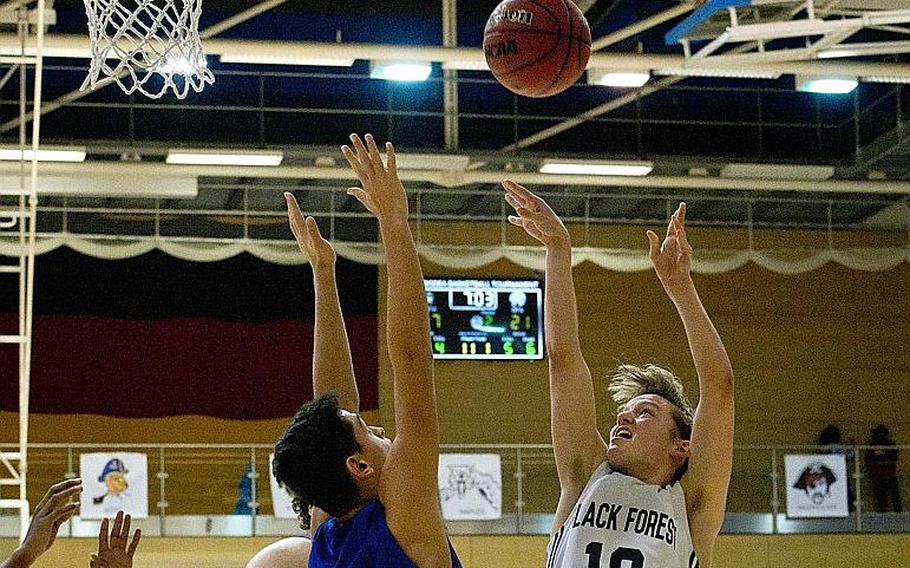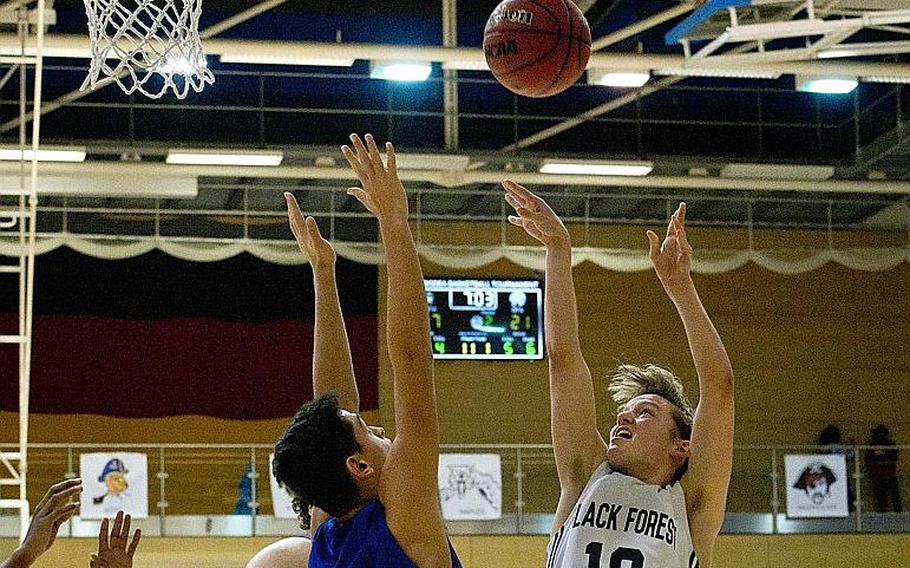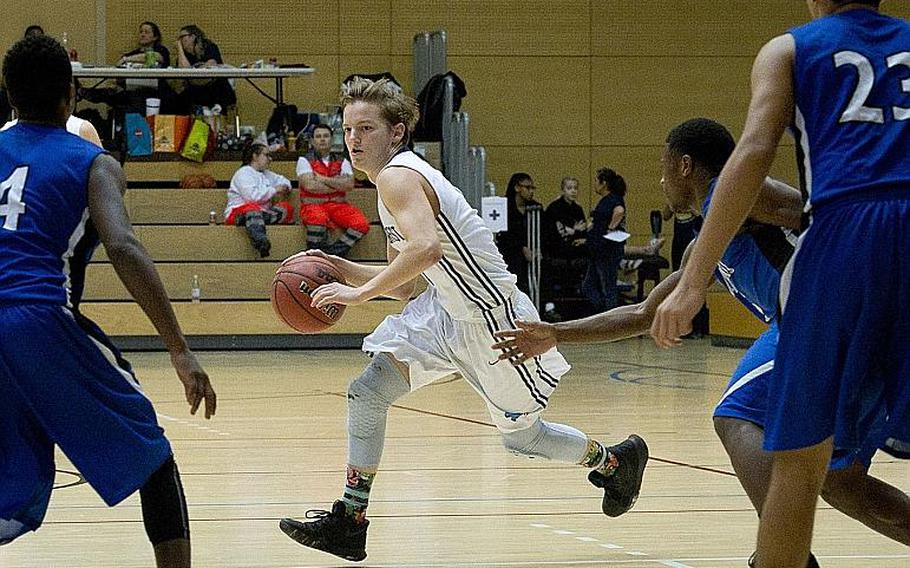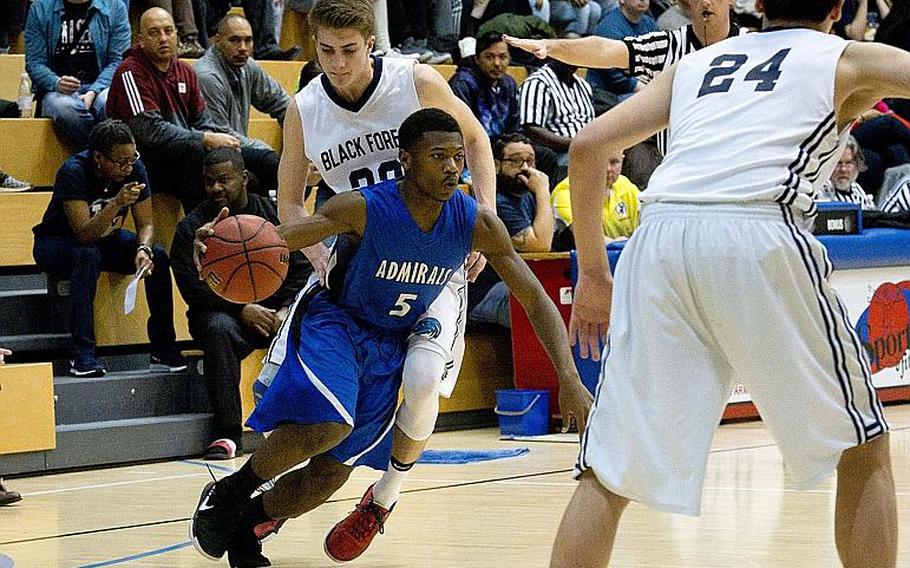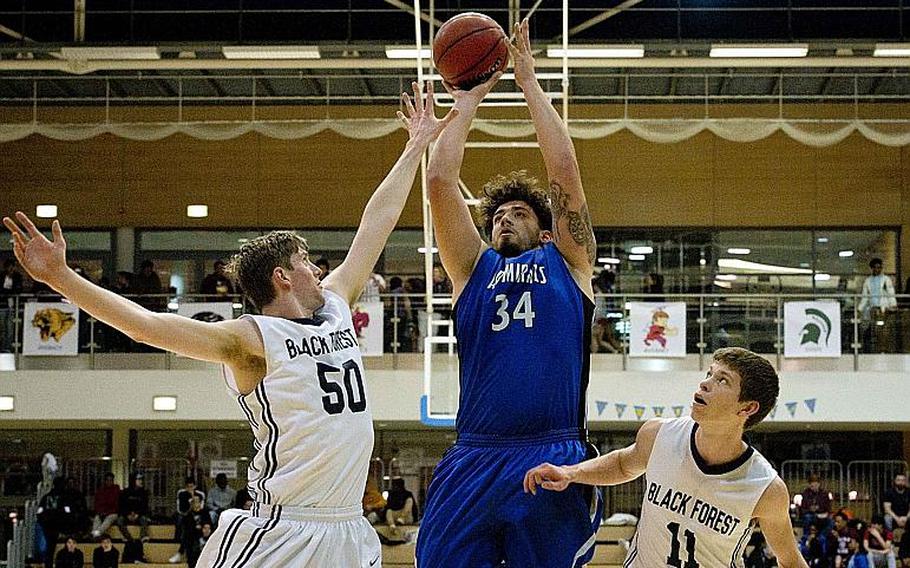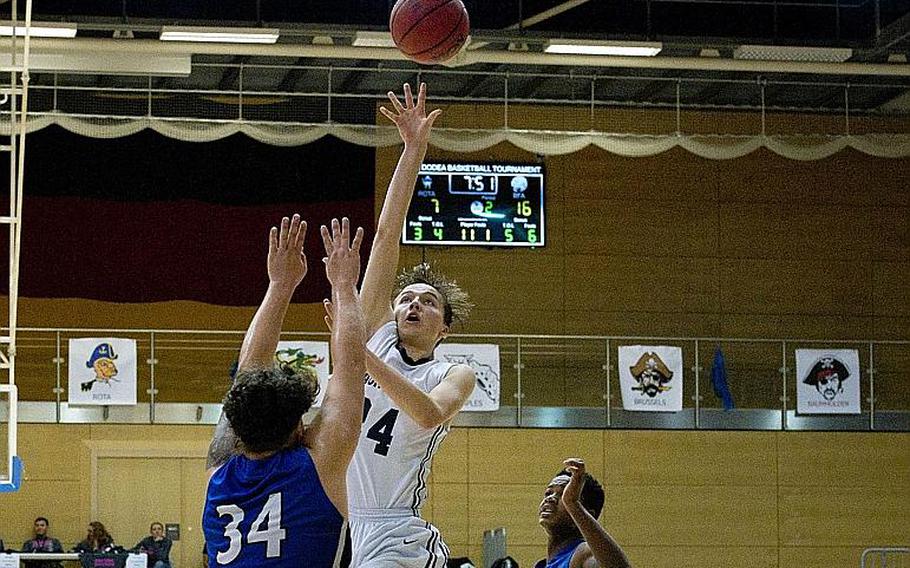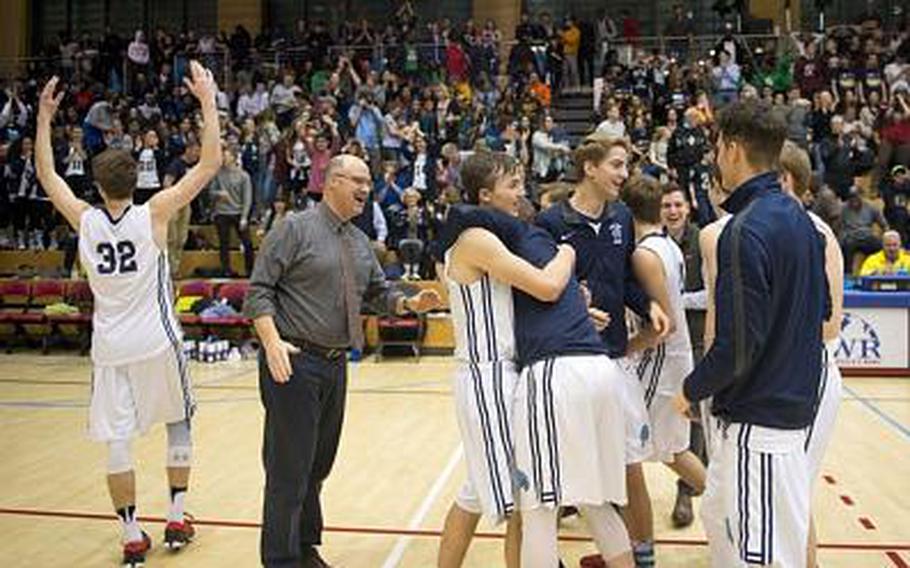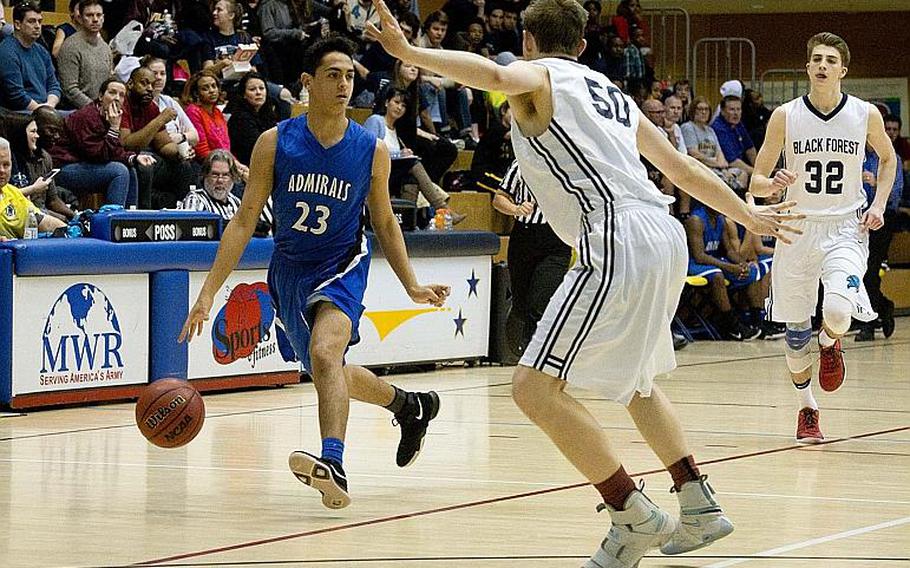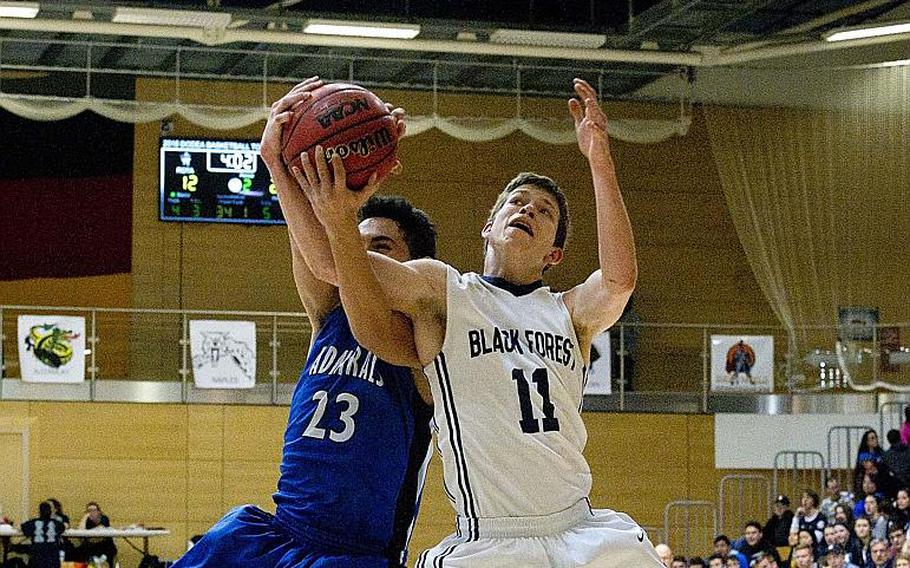 WIESBADEN, Germany — Black Forest Academy defended its DODEA-European Division II basketball title Saturday when Rota star center Andy Drake's shot rolled off of the rim at the buzzer, giving the Falcons a 48-47 victory.
"I was so scared, it looked like it was about to go in, so I can honestly say it was a relief (when it didn't)," BFA's Dillon Priest, who took home tournament Most Valuable Player honors. "Sorry for Rota, but good for us."
The Falcons have now won two titles in a row over the Admirals, who BFA coach Chris Greathouse praised.
"They're a good ball club, they work hard, (Rota coach) Ben (Anderson) has done a great job, he's got players that just give everything," Greathouse said. "It's always good to play against them."
In the first half Saturday, the teams traded blows, with BFA storming out to a 16-7 first quarter edge before Rota came back with a 16-point quarter of their own, making it a mere three-point BFA edge at the break, 26-23.
The Falcons were able to ride their defense early on, stymying the Admirals with a full court press, featuring center Kaden Proctor in a sort of centerfielder role, and a zone defense so well-executed all five players seemed to move as one.
"It's really nice to put in the work we can with the limited time we have and see it executed on the floor so well," Priest said.
However, Rota was able to adjust, figuring out ways to break the press and getting the ball inside to top scorer Drake, who, once in his favored position in the paint, is a constant threat with his vision, passing ability and footwork.
There were several lead changes in the closing minutes as both teams looked to put some daylight between themselves and their opponents, but neither team seemed willing to concede an inch.
"I thought we played really resiliently tonight, we didn't give up," Rota coach Anderson said. "They would go on runs, but we would just keep bouncing back."
The Admirals also displayed impressive depth with substitute Cameron Wilson coming off the bench with starter L.J. Chester in foul trouble.
"He did a fantastic job, especially on defense," Anderson said of Wilson. "He changed the momentum of the game by really pressuring Dillon Priest."
That, and the play of teammates Drake, Joseph Perches and Antonio White wasn't enough to overcome Priest and the Falcons, who received a strong performance inside from their own big man, Proctor.
BFA will have bragging rights over their Spain-based rivals for at least another year, but given these teams' recent history, next year's tournament will likely feature both prominently.
Twitter: @DKS_Stripes
---
---
---
---