Far East Day - 4
Faith's long-range barrage sinks Kubasaki
---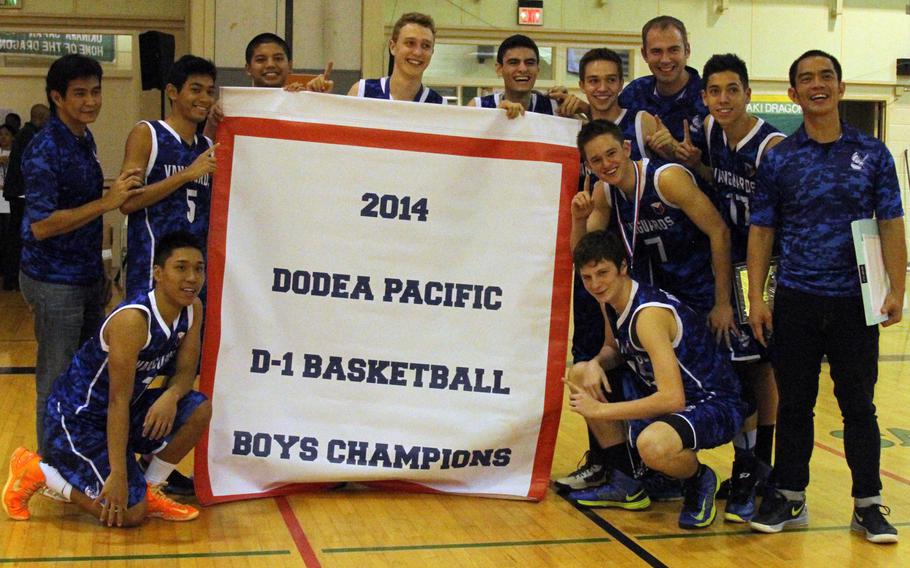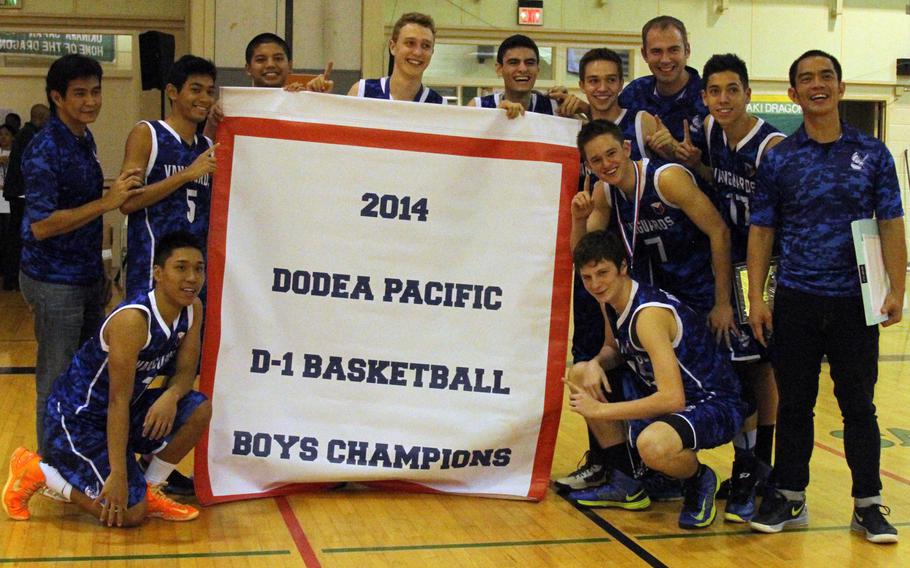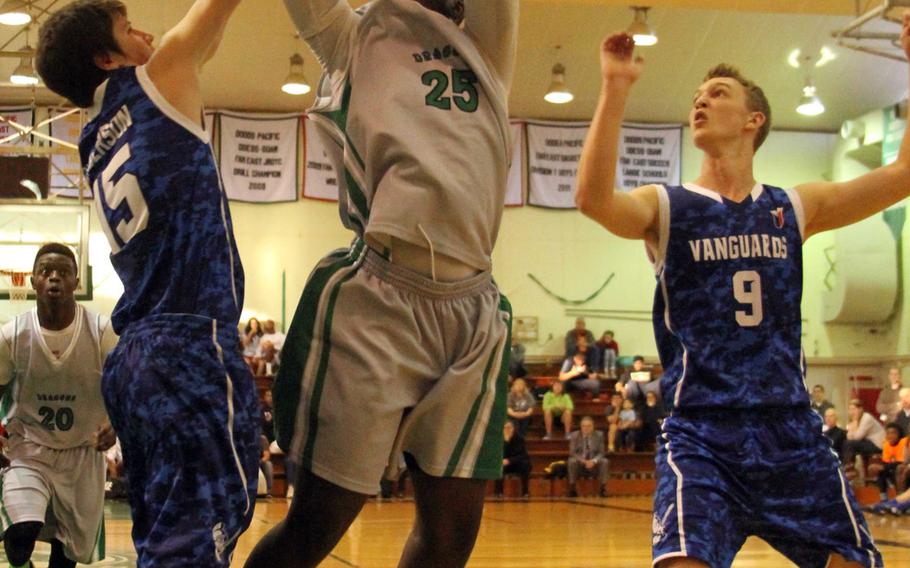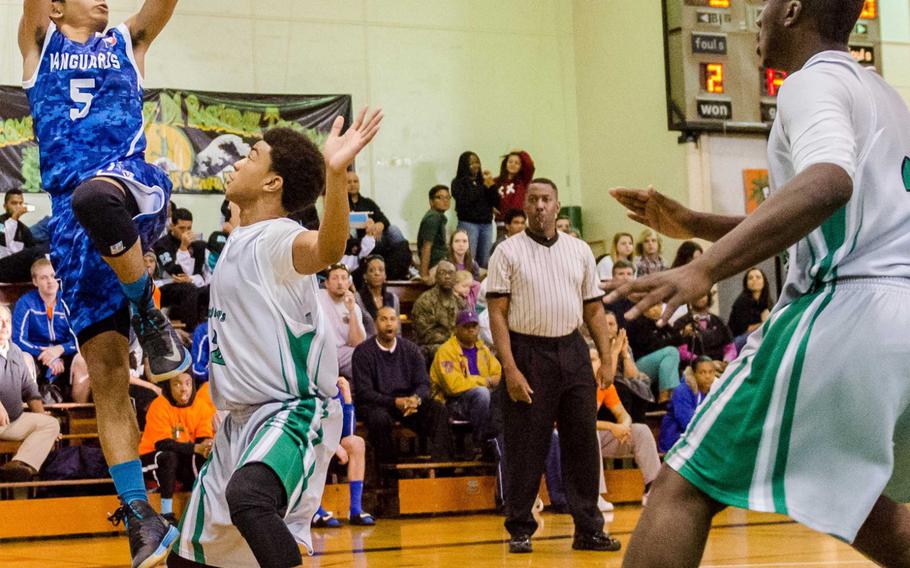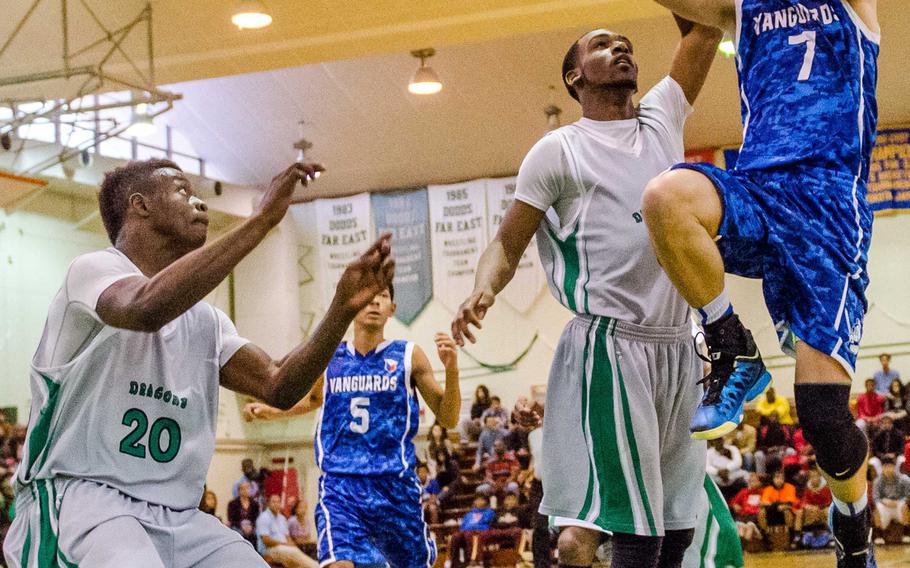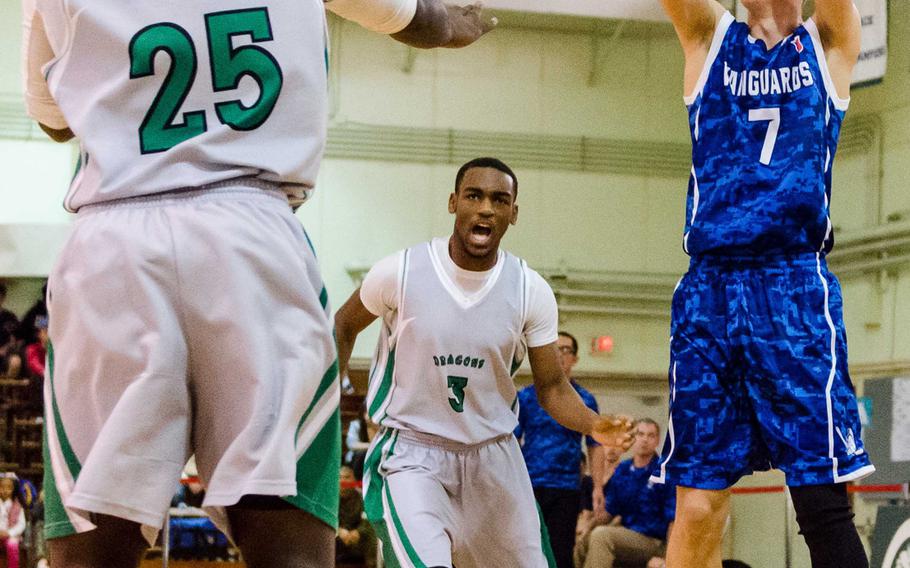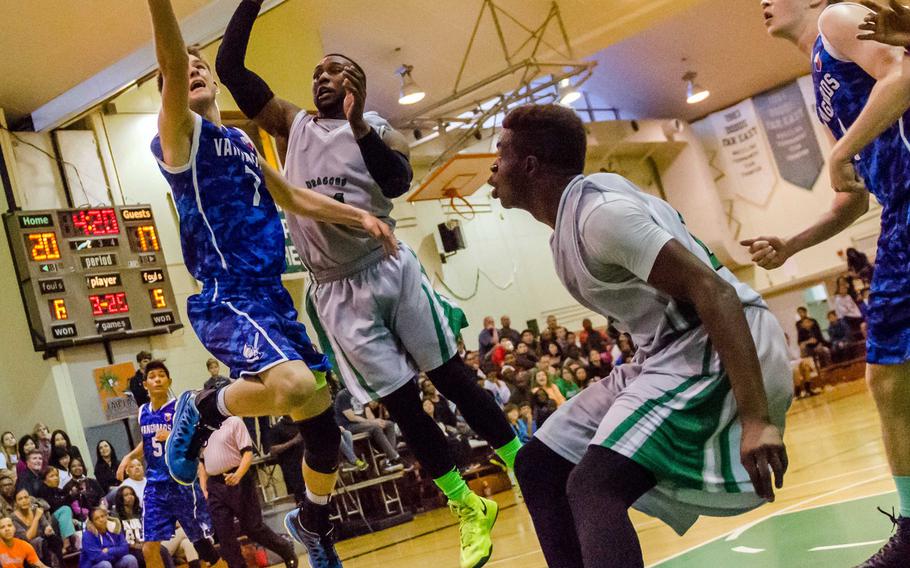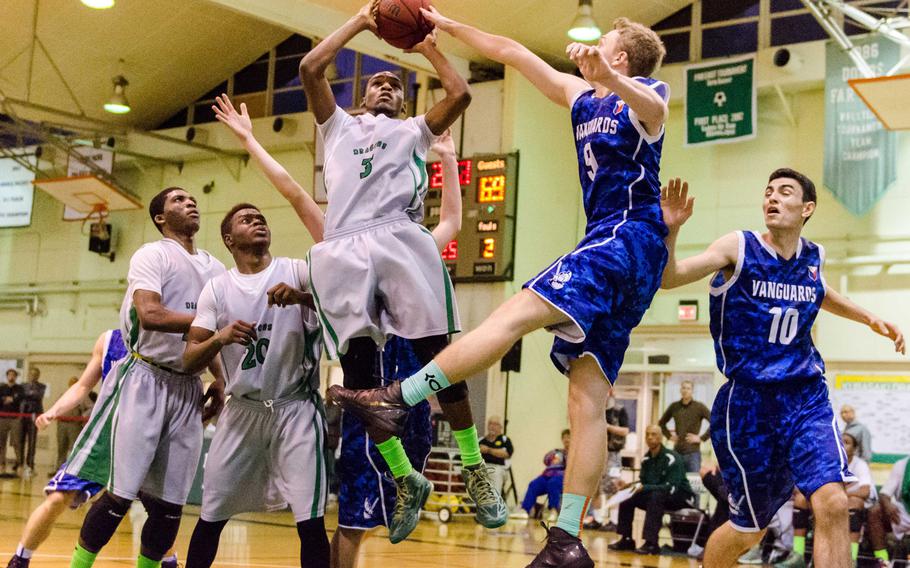 CAMP FOSTER, Okinawa – It was just a matter of time.
Faith Academy's boys basketball team lived by the three-point goal all week during the Far East High School Division I Tournament, setting a single-game record with 15 on Tuesday.
But early in Thursday's final at Kubasaki, it appeared as if the Vanguards might die by the three. They hit only two in the first two periods and trailed by as many as eight points to the Dragons.
But Jason Ishak and Nick Dalafu each offered an indication just before halftime, hitting two threes to give Faith the lead for good 31-27.
Then senior T.J. Hardeman, named the tournament MVP, took over. He hit six threes and the Vanguards totaled 12 from long distance in the second half and Faith pulled away for a 77-52 victory and the fourth D-I title in school history.
"I knew T.J. was off for the first quarter, but we've never seen T.J. off for a whole game," Vanguards coach Robby Nichols said.
"We told them at halftime, it's going to come, it's going to fall in the second half. We just said keep shooting, keep working the offense. And where he's strong is his defense. And that leads to his offense."
Faith took control of the boards, took advantage of turnovers and hit a seemingly endless rain of baskets from downtown.
"All that practice I put in, all those hours shooting with my dad, I knew it was going to come," said T.J. of his father Todd Hardeman, Faith Class of '82, who won a D-I title playing for his father, then-coach Tine Hardeman.
"I just had to trust my shot, my practice and that I'd get it going."
All told, Faith hit 12 second-half threes. Hardeman – with his father and grandfather in the audience – had 19 of his 22 points in the second half and hit six threes. Mark Lovatt had 12 of his 15 in the half and Dalafu finished with four threes and 23 points.
"What a performance," said coach Jon Fick, whose Dragons were trying for their third D-I title in four years and Pacific-record 12th overall.
"A buzz saw of threes," Fick said. "We faced the best team in the tournament tonight. Shooting is a huge deodorant. And their defensive and rebounding performances were equally outstanding. They just crushed us tonight."
Kareem Key's bucket sparked an 11-0 run for an 11-3 Kubasaki lead with 2:03 left in the first quarter. The Vanguards slowly chipped away, then the teams traded the lead five times in the second period before Ishak's three 1:27 before halftime put Faith ahead to stay 28-27.
It wasn't so much the number of long-range shots for Faith, but how the Vanguards were getting them, Fick said.
"It seemed like every time we got a momentum shift, get a steal or get a turnover, they'd go back and bam, another three," he said.
"We'd come down, get a good look, put up something we'd been hitting all week, we'd miss and bam, another three. We'd get a steal, the ball would slip through our hands, they'd pick it up, whip it behind the back to T.J. and bam, another three. Just an outstanding performance."
Ishak added 10 points for Faith. DeQuan Alderman led the Dragons with 26 points and Nick Ashley added 13.
The Vanguards have won eight Far East titles overall, including four Division I titles. But this will likely be the last one for Faith, now a member of a first-year 12-member conference of missionary schools, including former Far East tournament regulars Morrison Academy of Taiwan and Yongsan International-Seoul of Korea.
"We said our goal was to come and win the Far East, that this is our last year and we said, let's just lay it out on the line," Nichols said. "These guys have worked hard from the first day of practice. They are the best team I ever coached and they proved it today."
---
---
---
---