Track preview
Even record-setting efforts might not topple Kinnick
by
Dave Ornauer
May 17, 2018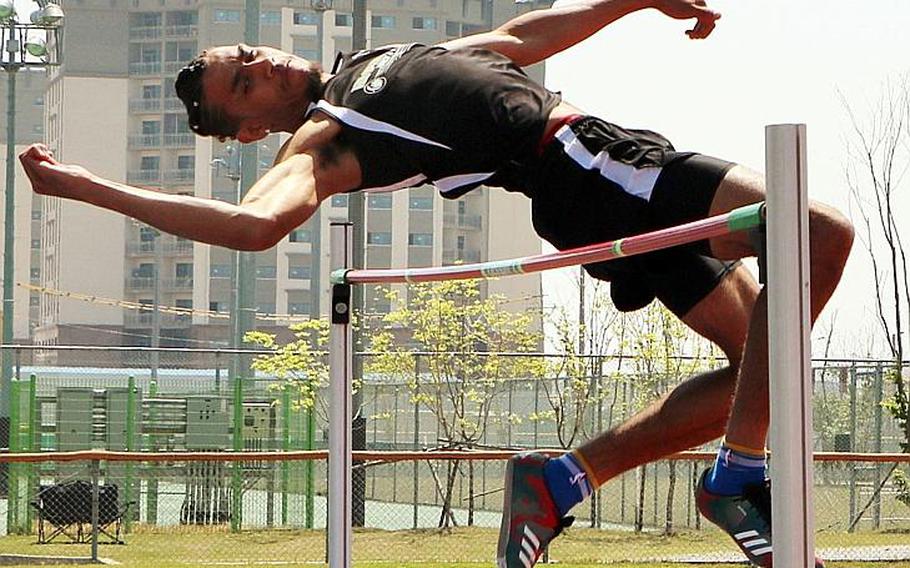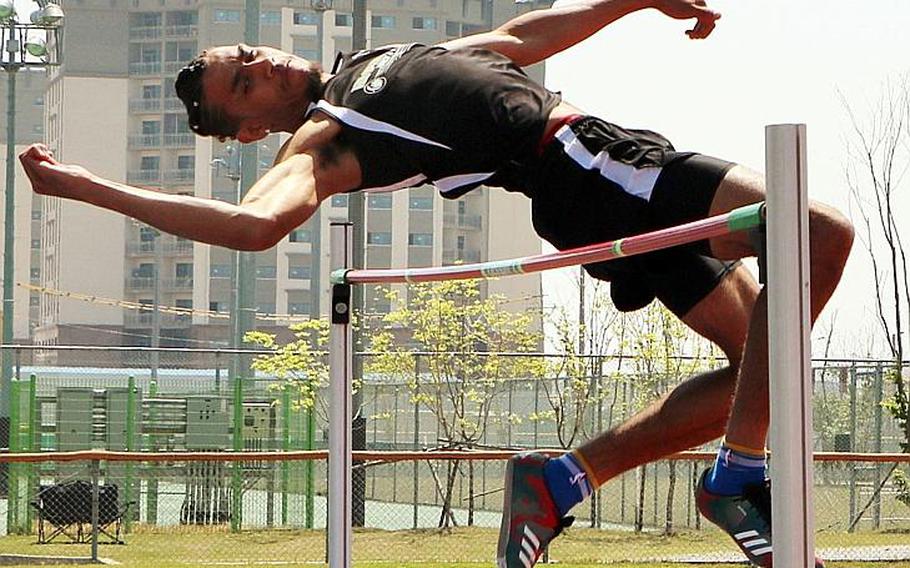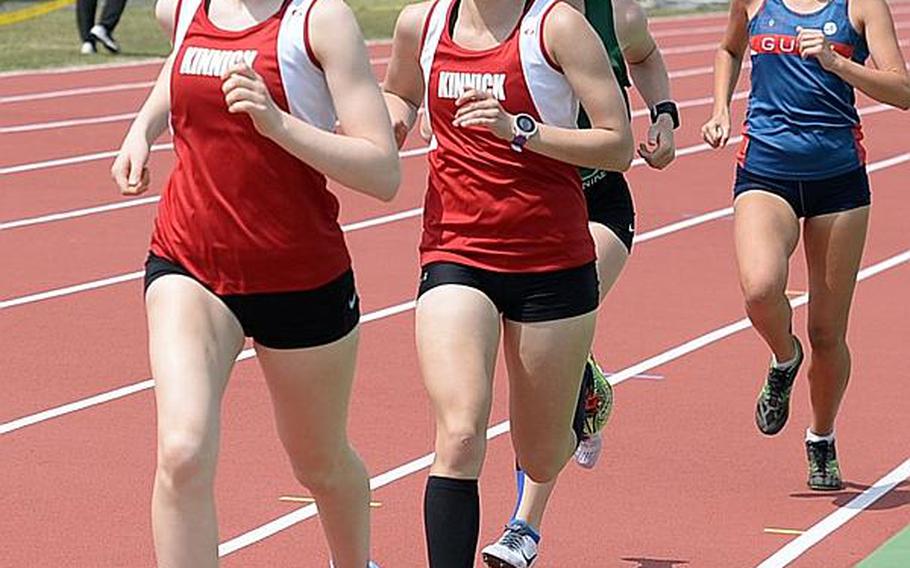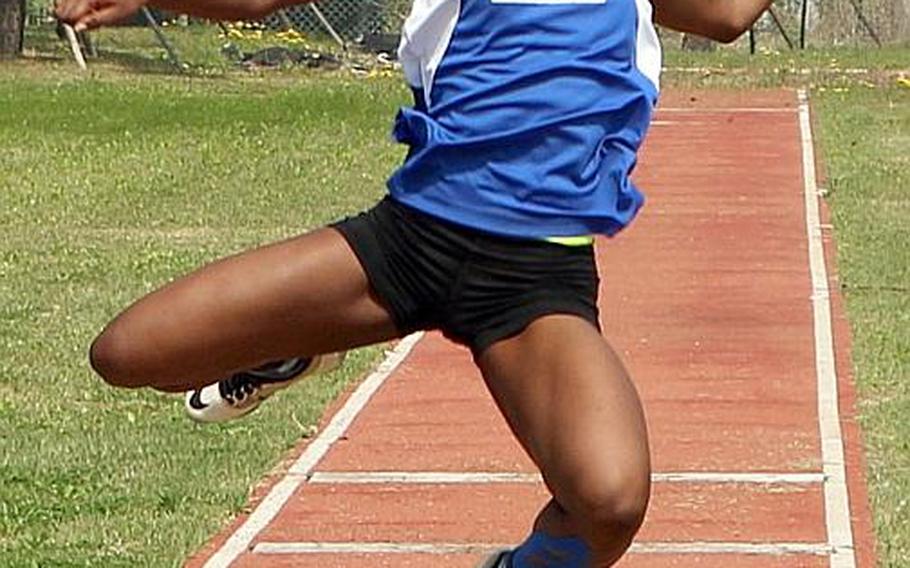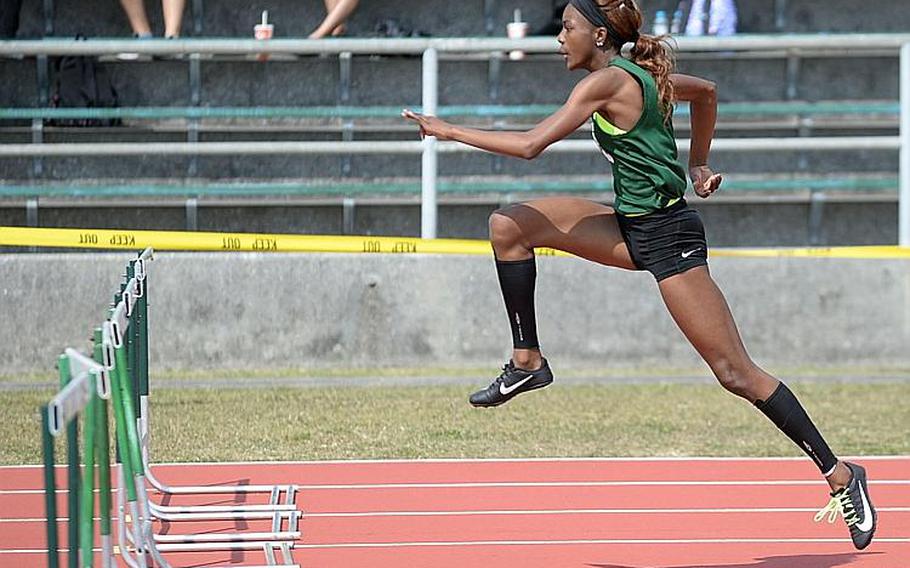 Talk to any member of Nile C. Kinnick's track and field teams, athlete or coach, about what's made them so successful the past three-plus years – including three Far East Division I team titles – and they'll invoke one word: balance.
Up and down the lineup, the Red Devils can field as many as three athletes per event. And even when they're short of athletes in one discipline, coach Luke Voth has been able to call on people to step in and help out.
Take Erin Stonebarger, for example. The senior has been with Kinnick since it began its run of D-I titles and has been strongest in the 800, and teamed with fellow distance runners Taryn Cates-Beier and Rissa Eilmes in the 1,600 and 3,200.
But Voth was in need of a 300-meter hurdler at the start of the season. So, he tapped Stonebarger to do an event she hasn't performed since middle school, and the veteran has responded, placing third in two meets with a personal best of 51.43 seconds in the May 12 Kanto Finals.
"We have a deep team, (but) we didn't have a hurdler, so coach told me I had to do them," Stonebarger said. Her confidence shot up when she clocked 51.51 seconds in a meet on May 2 at Yokota. "I felt really happy about that, and I did the same at the Kanto Finals."
"She's one of the hardest workers I've ever had the privilege of coaching," Voth said. "Balance, hard work, consistency, sacrifice; kids want to be jumpers or sprinters only, but they realize that running (another event) will help the team. Things like that."
"It's where they take advantage over us, is their balance," said coach Doyle Robertson of Kadena, one of a handful of challengers to Kinnick's title throne.
That balance is one reason the Red Devils captured the team titles in the Kanto Finals and ran the table during the regular season, making them the favorite on paper to bring fourth the D-I title.
Action begins at 10 a.m. Monday in the ninth Far East track meet with girls shot put and long jump and boys high jump and discus throw. The weather forecast is somewhat grim: cloudy skies on Monday and Tuesday. Wednesday serves as a rain day; rain is forecast for that morning.
Kinnick's lineup also features Kanto champion throwers Jade McGinnis, Kameron Leon Guerrero and Joshua Vitug, sprinters Isaiah Brown and Teanna Bellamy and jumper-sprinter Exotica Hall as well as the girls distance triad.
"It's a blessing to be on a team that is this talented and have coaches that can raise a team to be this good," Stonebarger said.
Despite such riches, Voth says he won't count his chickens until after the conclusion of the 1,600 relay finals, Tuesday's last event.
"We're looking forward to it, to do the best we can," Voth said.
He pointed to teams like Kadena and Kubasaki of Okinawa and St. Mary's as teams with enough good athletes to challenge the Red Devils. "We may have to overcome them to win Far East," Voth said.
It will take individual athletes and teams "outperforming themselves" for a Kadena, Kubasaki or St. Mary's to overtake Kinnick, Robertson said. "They're looking really strong. We can at least make it close," he said. "Kubasaki's girls have a solid chance at the D-I title."
"Everybody's going to have to PR in a big meet like this," Kadena junior distance specialist Hayden Bills said. "We could see some people outperform themselves."
While Kinnick appears to be a runaway D-I favorite, the Division II title race could be much closer, according to one coach who admits to crunching numbers to see what it will take to edge out the competition.
"It's going to come down to the athletes performing," said coach Ron Merriwether of Humphreys, whose boys won the first D-II banner in school history last spring.
"We can prepare (athletes) the best we can, but it will come down to who outperforms the others. You can crunch numbers all you want, but you can't see what the other coaches are doing. You have to outthink the competition. That's what makes it exciting."
Also making things exciting will be a handful of Pacific record holders now seeking Far East meet records.
-- Kubasaki senior Ja'Tavia Callier holds the Pacific record in the 100 hurdles, at 15.27 seconds, and hopes to top the meet record of 15.76. "Hard work, dedication, run my best race and not worry about who's running beside me," Callier said.
-- Seoul American senior Alyse Neal already holds the Far East and Pacific long-jump marks, 5.3 and 5.7, and that's despite not having a long-jump pit for practice. "You have to make do with what you have and hope for the best," Neal said.
-- Robert D. Edgren senior Trinity Fiers broke the Pacific record in the discus with a 36.48 last month and seeks to top the meet mark of 33.88 set last year by her old teammate Brianna Hunter.
Others looking to break Pacific and Far East meet records include Kubasaki's Juan Guerrero and Humphreys' Quintin Metcalf, who are each within shouting distance of the high jump mark of 2 meters set in 2011 by Kadena's Lotty Smith during the Far East meet. Metcalf's best is 1.96 and Guerrero 1.93.
"I feel good about his (Metcalf's) chances," Merriwether said, "and for somebody to be there with him, it will bring out the best in him."
Twitter: @ornauer_stripes