European H.S. track and field: Johnson-Rich, Heard lead pack heading into opening weekend
by
Rusty Bryan
March 27, 2009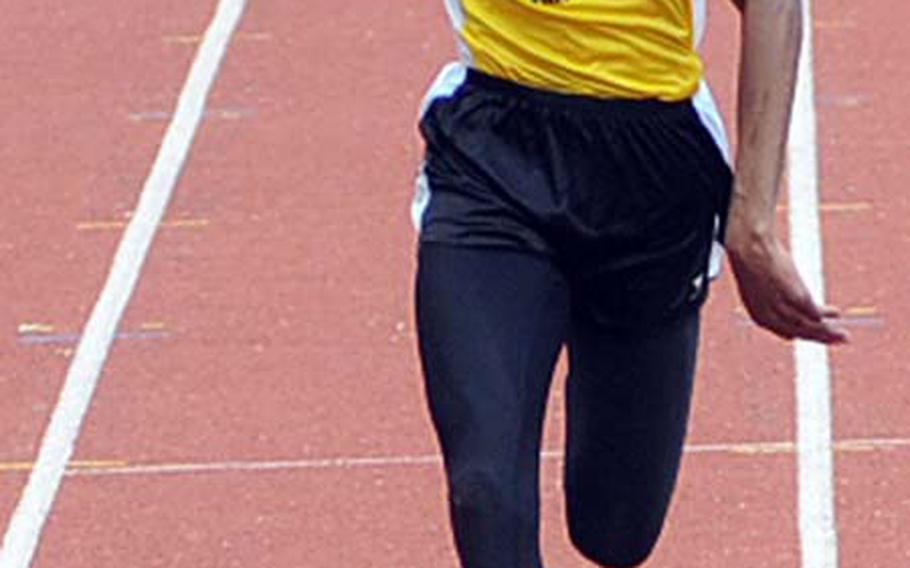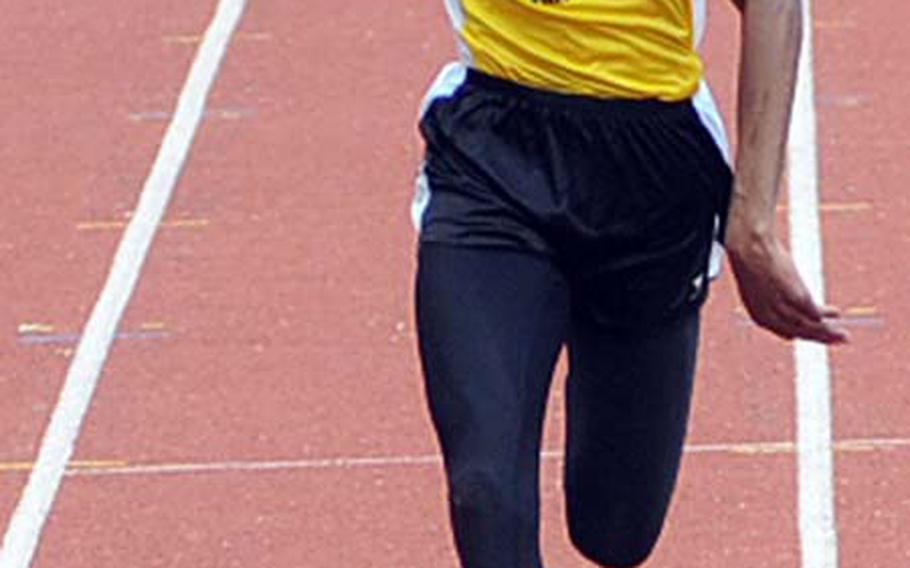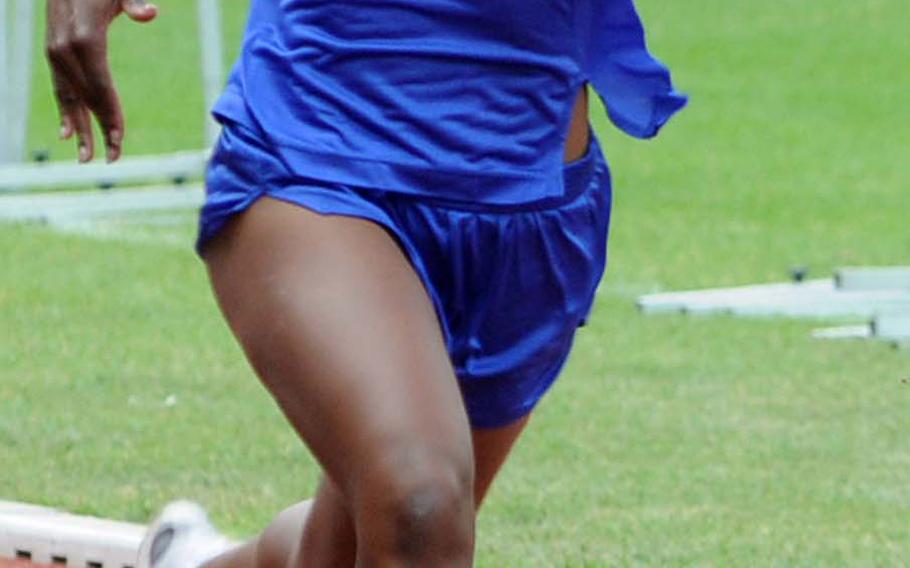 The fastest boy in DODDS-Europe and the unofficially fastest female hurdler in the school system's history highlight the start of the high school track and field season Saturday.
Juniors Julius Johnson-Rich of Patch, winner of the 100, 200 and 400 meters in last May's European track and field championship, and Tiffany Heard of Ansbach, winner of the 100 intermediate hurdles in the same meet, are out for more fields to conquer.
"I'm really excited about the season," Johnson-Rich said by telephone Tuesday. "My goal this year is to repeat on all three, but, either way, I'm trying to get my times better."
There was absolutely nothing wrong with Johnson-Rich's times last May — 11.46 seconds in the 100, 22.99 in the 200 and 50.47 in the 400 — but making them better might be a good idea, given the strength of this year's field. Heidelberg's Chris Frazier, the 2007 silver medalist in the 200 who skipped last track season to concentrate on basketball, has returned to the blocks for his senior year.
"We've been talking," Johnson-Rich said with a chuckle. "He told me he's going to take the 200 away from me."
That will take some doing, almost as much as Heard's task in reaching her 2009 goals. Heard, who also won the 300 low hurdles in the European championships, ran a 15.30 in the 100 hurdles on May 4, faster than the official record of 15.40. But DODDS-Europe records can be established only in the championships, according to Ansbach athletic director Mike Jimerson, so Heard's still chasing that record.
"I plan on breaking my own record in the 100 hurdles," Heard said by phone Wednesday. "I plan to set a record in the 300 hurdles, too. Track is my passion."
For all his success on the track, Johnson-Rich said his passion is basketball.
"The only thing fun about track," he quipped, "is running in Spandex."
Johnson-Rich and Heard will be joined in their quest for repeat multiple individual gold by Heidelberg senior Christine Holland, the 100 (13.00) and 200 (26.66) meter champ, and Kaiserslautern junior Marche Bobbs, the 400 (60.03) and 800 (2:25.11) winner.
Bobbs will try her hand at the 200 this season in addition to her signature events.
Other gold medalists returning are Aviano senior Shelby Yoakum in the 1,500 (5:10.00); Lakenheath senior Shelby Whatley in the 3,000 (11:23.03); Patch senior Adrianna Archie in the high jump (4 feet, 10 inches); Black Forest Academy senior Katelyn Kieffer in the long jump (16-9); Lakenheath junior Taylor Wright in the triple jump (36-8½); SHAPE senior Sha'Air Hawkins in the shot put (30-7½); and Naples senior John Markman in the 1,500 (4:06.48).
Reigning girls discus champion Megan White of Baumholder has elected to play soccer this spring.
The season begins Saturday at Ramstein, Vilseck and Wiesbaden, then goes into a spring-break hiatus until April 18. The European championships, again hosted by Wiesbaden, are scheduled for May 20-23 at the Ruesselsheim city track.
Until then, there's lots of work to be done.
"I'm just focusing on the next meet," Heard said, "trying to improve every time out."