Wrestlers back in action, though some never stopped
by
Gregory Broome
January 14, 2017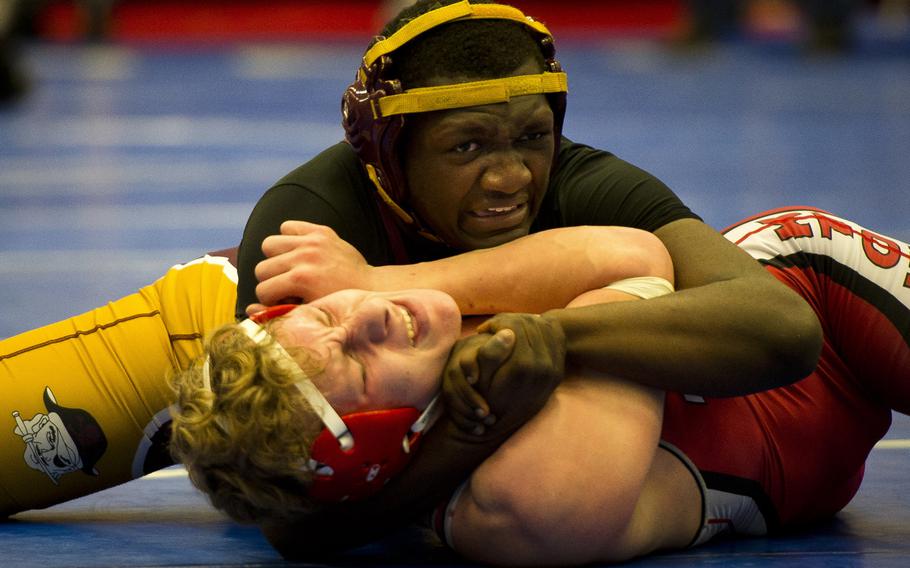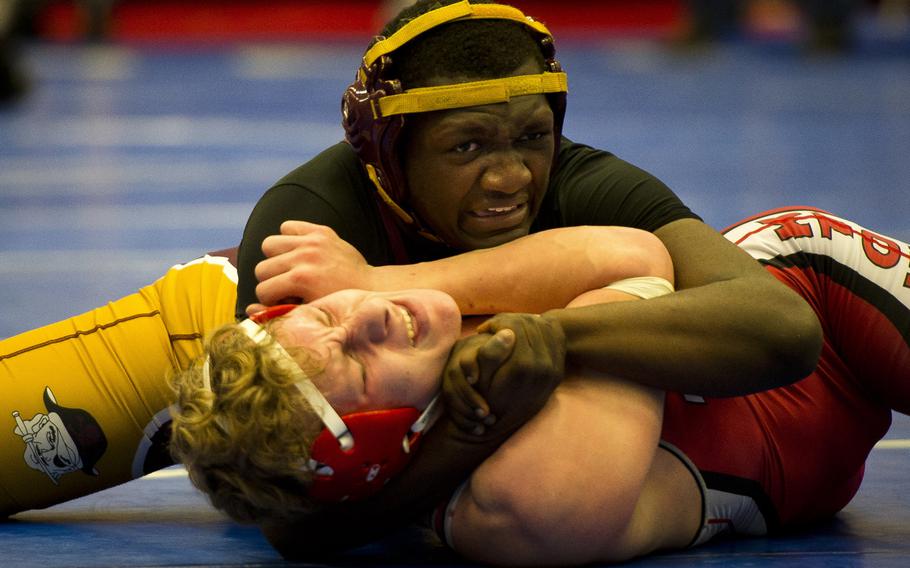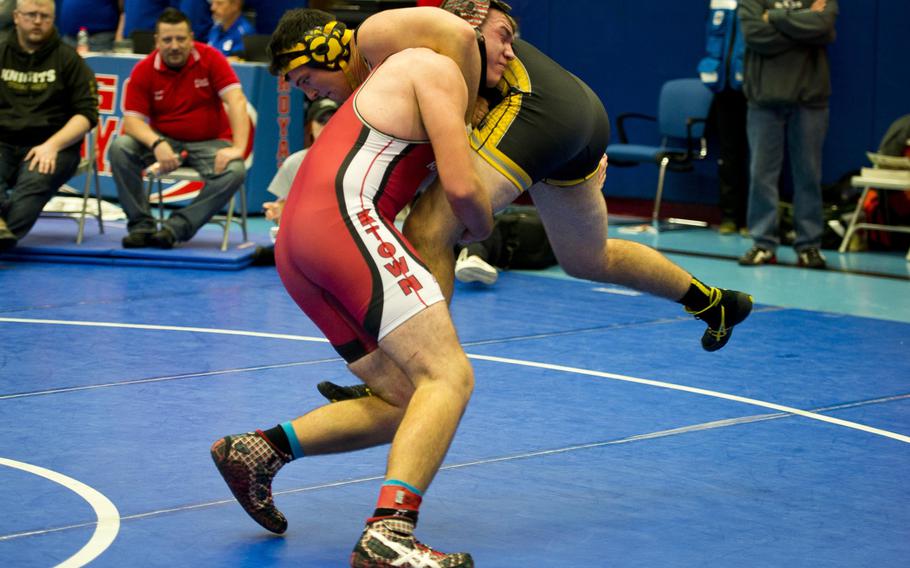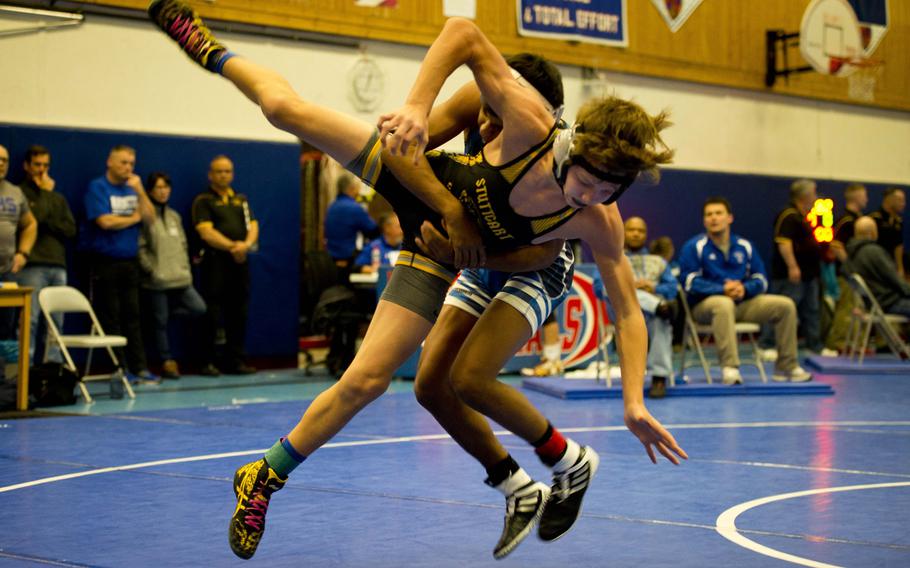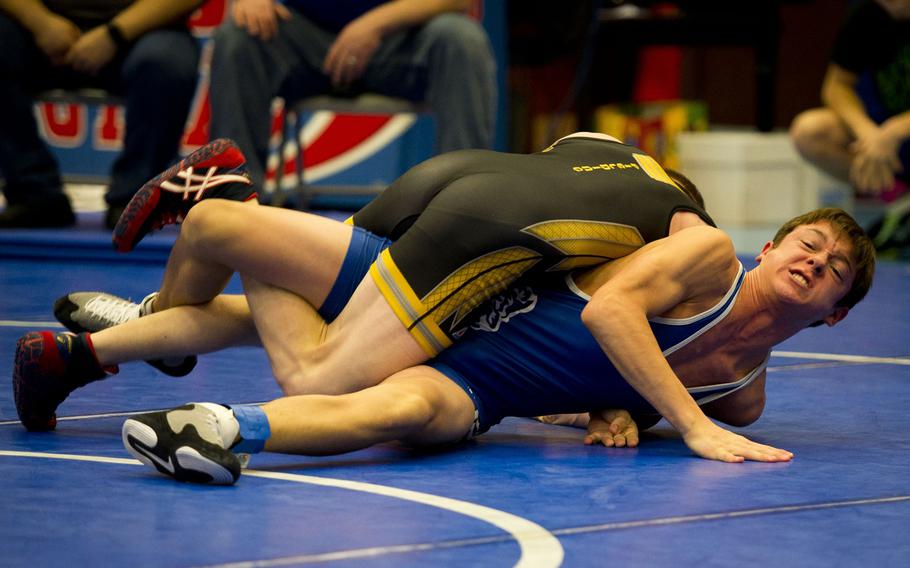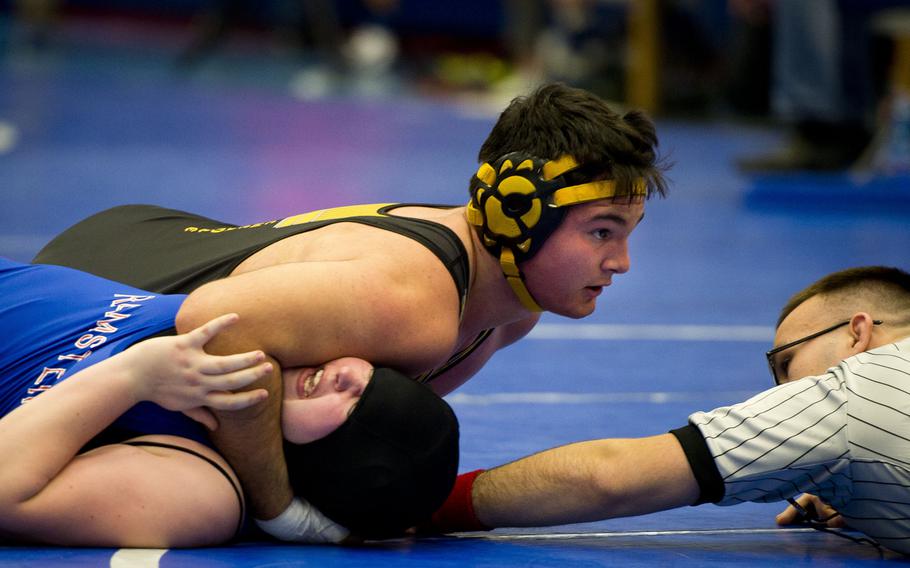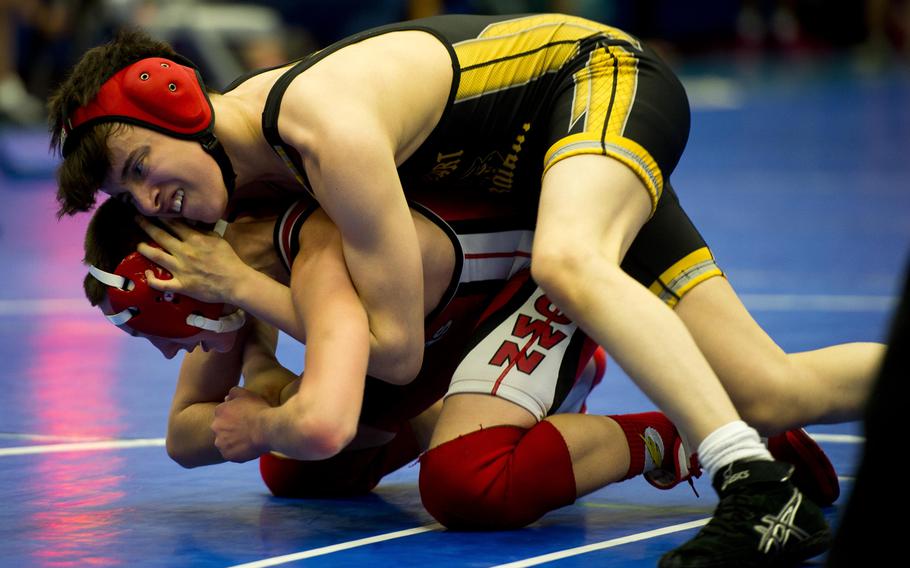 RAMSTEIN, Germany -- Wrestlers from Baumholder, Bitburg, Kaiserslautern, Stuttgart and the host Royals gathered Saturday at Ramstein High School for their first official DODEA-Europe meet since Dec. 10. But for many DODEA-Europe wrestlers, the season never stopped.
Some of the organization's most accomplished wrestlers stayed sharp over the long holiday break by participating in optional team practice sessions throughout the month-long intermission. On Saturday, the benefits of that effort were obvious.
"I went to every single one that I could," said Stuttgart's Bennie Fielding, who dominated the 126-pound bracket Saturday after winning last year's European championship at 120 pounds. "It gave me the edge. It gave me more speed, more strength."
Several wrestlers agreed that the DODEA-Europe season is simply too short to allow for any significant downtime. The schedule offered just two regular-season meets before the holidays, and holds just three more before the sectional qualifiers on Feb. 11. The European championship meet follows Feb. 17-18.
That quick turnaround encourages wrestlers to maintain any momentum they managed to build. "Even if you take a week off you feel slower," Fielding said. "You don't perform as well."
Ramstein's Stan Cruz, the reigning 126-pound European champion, is competing at 132 pounds this year, and finished second in that bracket Saturday to Stuttgart's Matthew Bolduc. Cruz said the holiday practices are valuable not just in terms of staying in peak physical condition, but in preserving the technique and precision necessary to contend for a European title.
"We did a little bit of conditioning and we did some live wrestling, so we could stay fresh on our takedowns," Cruz said. "Usually if you don't wrestle for a little while then you kind of lose your feel."
For Kaiserslautern, the need to maximize mat time is even more pressing. The Raiders have just 17 wrestlers this year, down considerably from the deeper rosters they've had in recent seasons.
Kaiserslautern senior Parker Rose said the smaller group allows for more "one-on-one time" with the team's coaching staff. Now that the season has formally resumed, Rose and his fellow team leaders are eager to prepare their younger teammates to reach the European tournament and record valuable team points for the Raiders.
"Even though there's less of us, we can work the newer guys that are in these points-scoring positions and make sure that they're ready for the bigger and better guys," said Rose, who finished second at 145 pounds to Stuttgart's Isaiah Phillips. "We're a good team and we think we can really step up to the challenge."
The Raiders fared well considering their small numbers, finishing a solid third with 171 total points. Ramstein took the overall team win with 238 points, a solid margin of victory over the 209 points registered by the defending champion Panthers.
Twitter: @broomestripes