Wind wins a few battles, but Lakenheath, Wiesbaden split war
by
Adam L. Mathis
March 28, 2015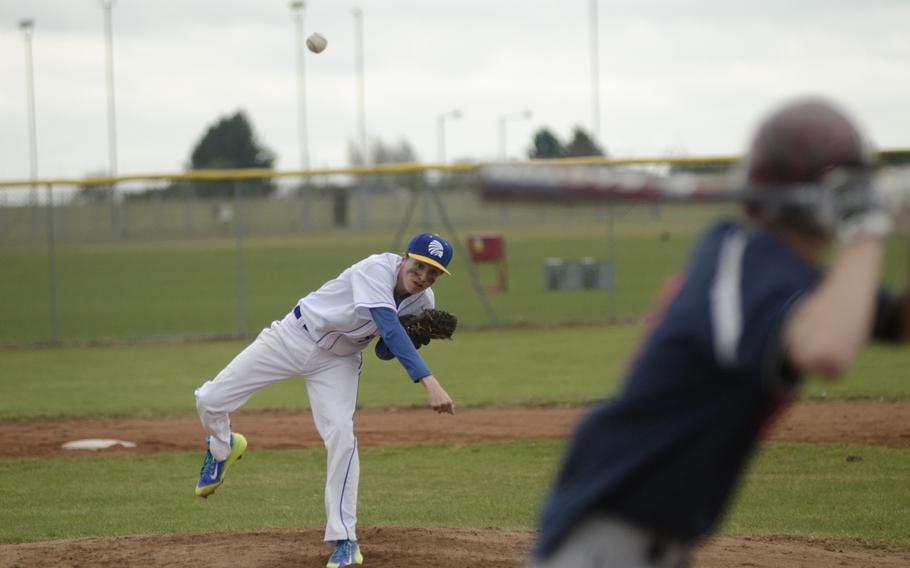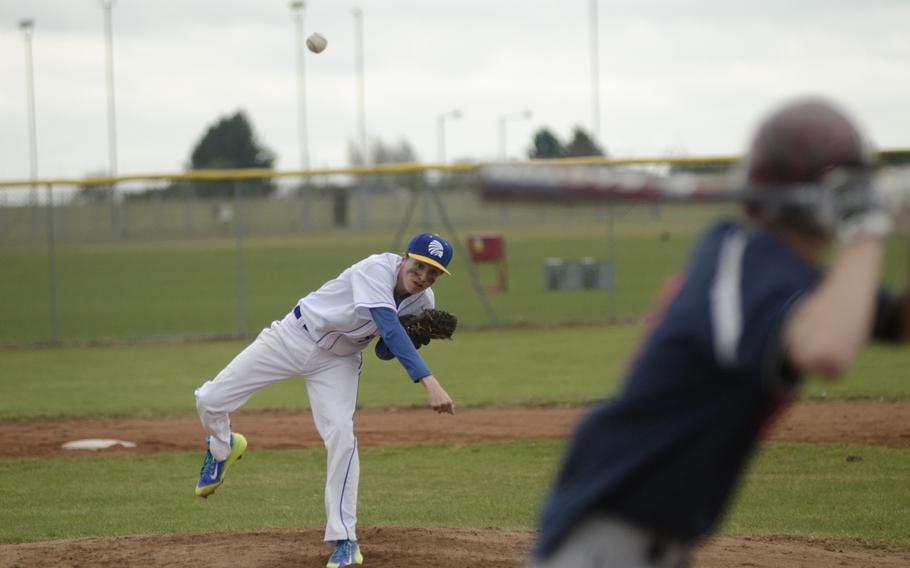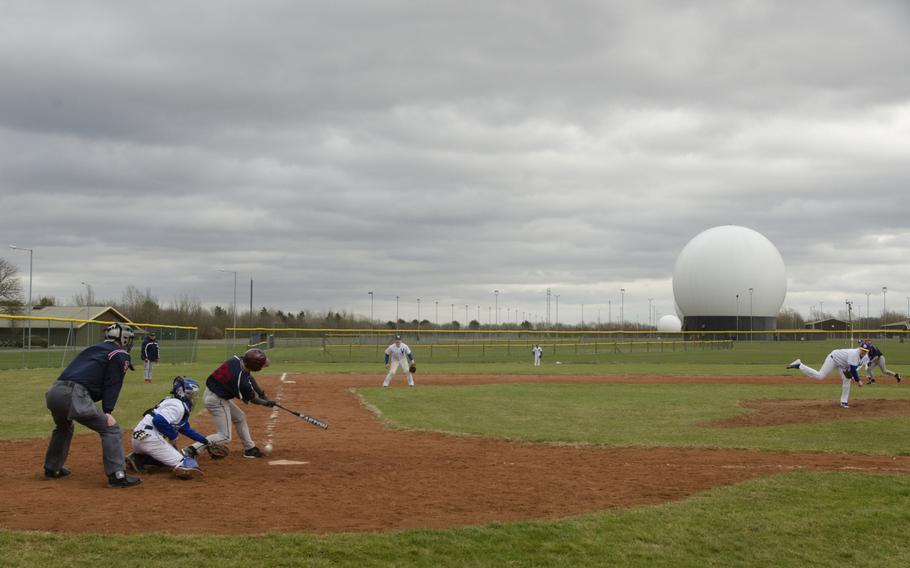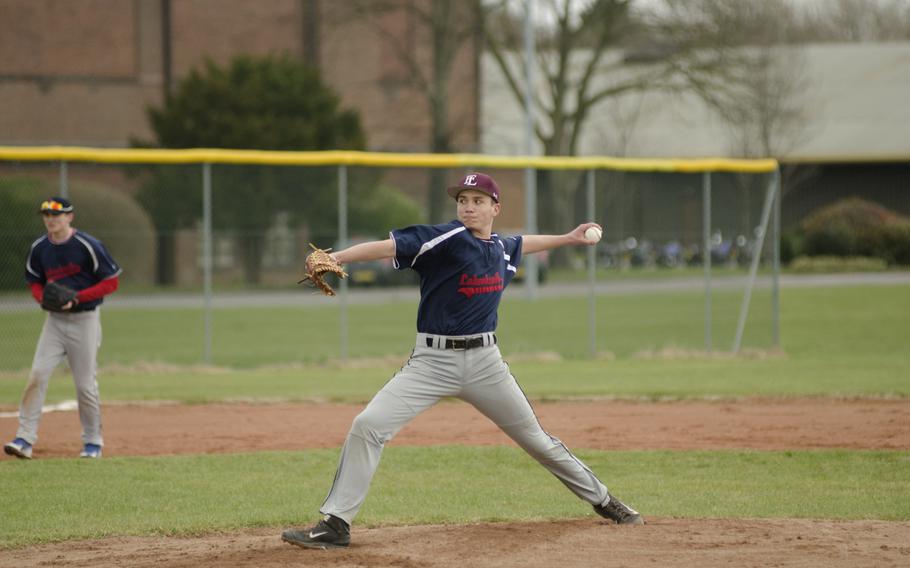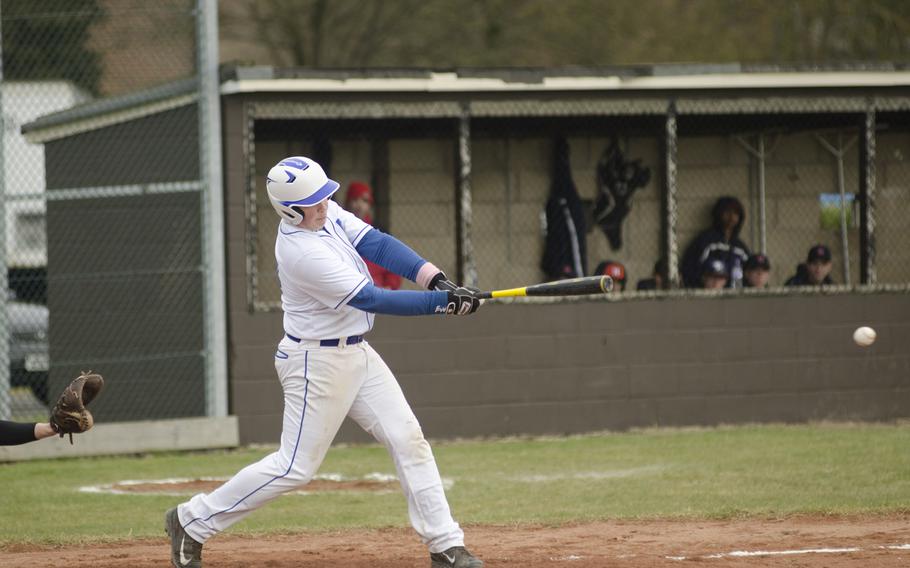 RAF FELTWELL, England – Two Division I baseball teams tested themselves here on Saturday and came out even.
Lakenheath and Wiesbaden split a double header, with Wiesbaden winning 8-5 before Lakenheath turned the tables in a 7-4 victory.
The Warriors took the first victory in a game that looked set to be a blow out, scoring all eight of their runs in the second and third innings. Lakenheath never recovered though the Lancers closed the gap by two runs in the last inning.
"Even when we struck out or didn't necessarily make total contact we fought a lot of pitches off, we swung at pitches that we're supposed to swing at," said Steve Jewell, coach for Wiesbaden.
Josh Childs and Corbin Saucedo had two hits each for the Warriors.
The Lancers, who had lost the first game in part due to some shaky pitching, fought back harder in the second game. Lakenheath scored in almost every inning and kept Wiesbaden from posting any runs in the middle innings.
Brayden Burke had two hits for the Lancers in the second game.
John Gilmore, coach for the Lancers, said his team did well in pitching and batting but failed in following some of the fundamentals.
"Little things, whether it be putting the ball on the ground when we need to, missing signals … little things that we learn along during the season," Gilmore said.
Weather seemed to play some part in the games, with Feltwell experiencing strong winds. Jewell said the wind "played havoc" on both Wiesbaden and Lakenheath pitching and made it "very, very tough" for outfielders.
"You never want to say the home team might of had a smidgen (of) advantage just because they play up here all the time so they know this wind, and they probably do though … but that's part of home field advantage," Jewell said.
Gilmore brushed the wind aside as a factor in the game's outcome. His players know the wind is there and "play accordingly, or should do," Gilmore said.
Twitter: @AMathisStripes