Wiesbaden, Stuttgart split victories as tennis debuts
by
David Edge
September 26, 2020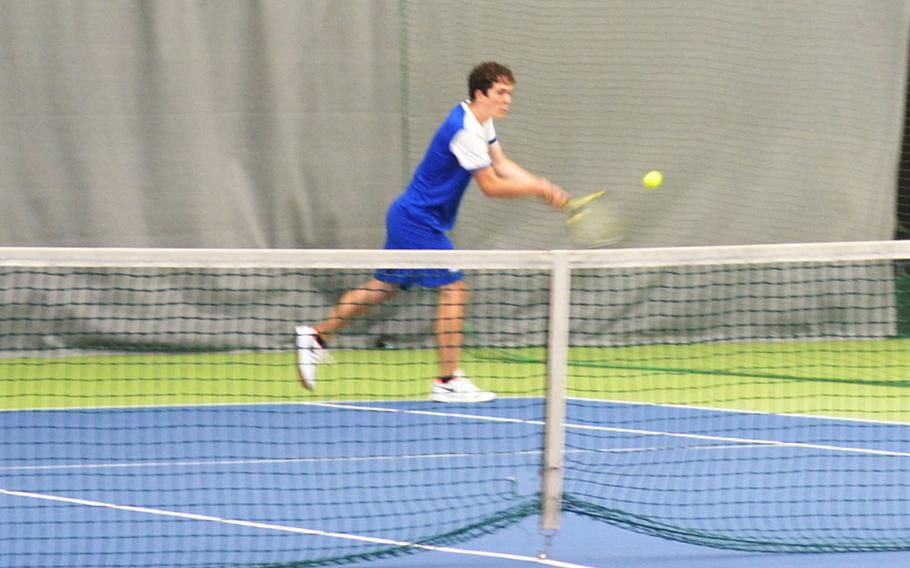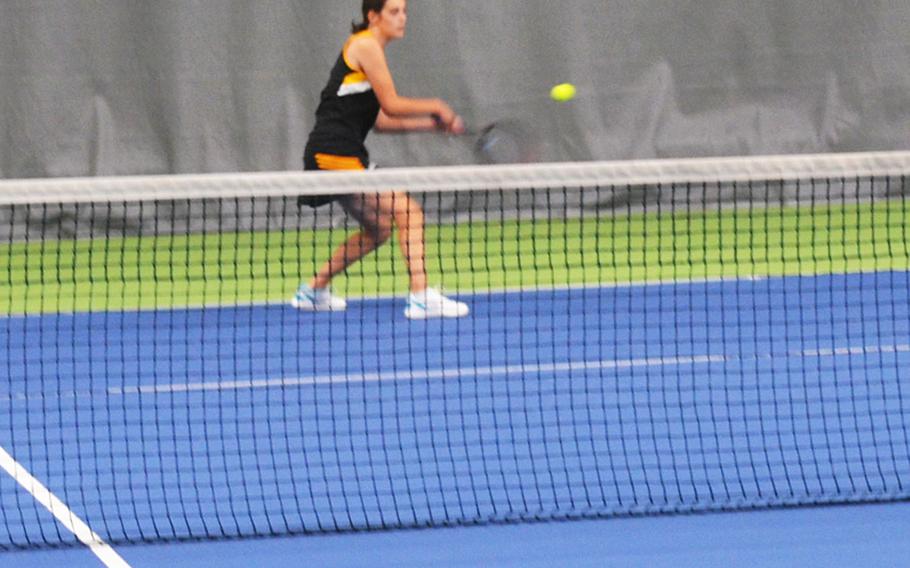 WIESBADEN, Germany — After months of enduring the effects of the COVID-19 virus, high school sports have returned to Wiesbaden.
The Warriors hosted the Stuttgart Panthers for a tennis match at the Nordenstadt indoor stadium Saturday.
There was no surprise in the top-seeded boys match. Stuttgart's two-time DODEA-Europe champion Amar Tahirovic wasted little time dispatching Wiesbaden's Zachery Keener. Tahirovic used a combination of raw power and skill to blast his way to a straight set win 6-0, 6-0.
On the girls' side of the house, Wiesbaden's Charlotte Kordonowy proved that she has not lost a step due to COVID as she cruised to an easy straight set win over Stuttgart's Faith Brown 6-0, 6-0.
"There was about two months that all the courts across Germany were closed so the only practice that I could get was hitting against a wall," said Kordonowy, the three-time DODEA runner-up.
The match between Wiesbaden's Connor Buchheit and Stuttgart's Colin Roedl proved to be the most interesting match of the day. The young men split the first two sets 7-5, 5-7, setting themselves up to play a super tiebreaker instead of a third set.
The first player to 10 points wins the super tiebreaker, but the player must win by two points or play continues. Buchheit would eventually take the match with a 13-11 score in the tiebreaker.
By the end of the day, Wiesbaden won five of the six matches on the boys' side and Stuttgart won three or the five matches on the girls' side that also included a forfeit as Wiesbaden only fielded five girls.
Due to coronavirus-imposed restrictions, there are no doubles teams playing this year.
And there is some concern about whether DODEA will crown a team champion this year.
"If there is a team championship this year, it will certainly be a goal for our team," Wiesbaden coach Tom Rooney said. "It would be a three peat for our team."
edge.david@stripes.com Twitter: @DavidEd96798393