Wiesbaden ends Royals' streak, then Ramstein starts another one
by
Gregory Broome
March 30, 2017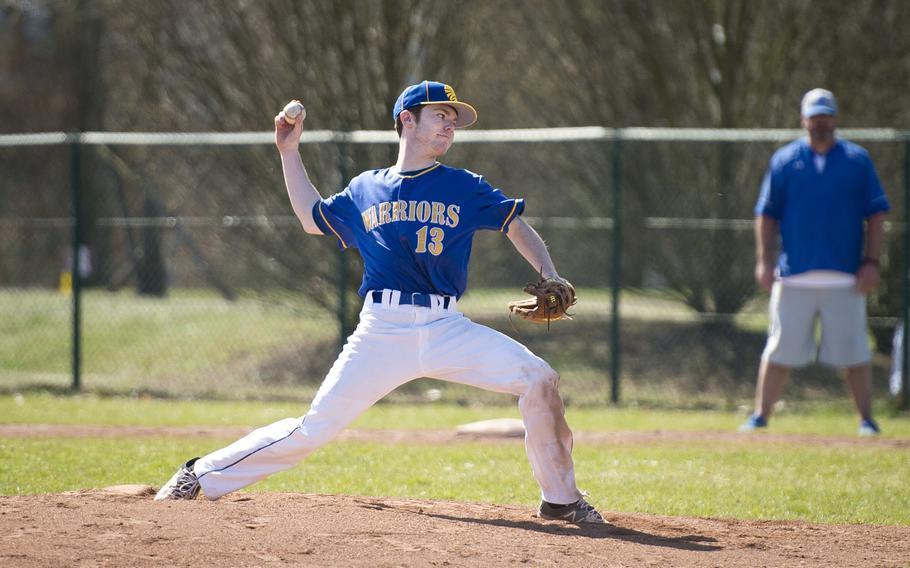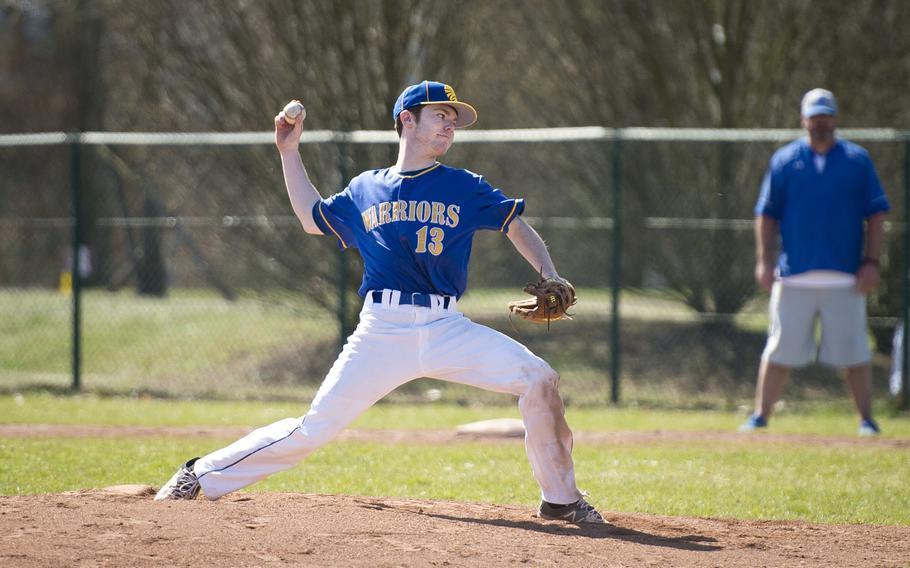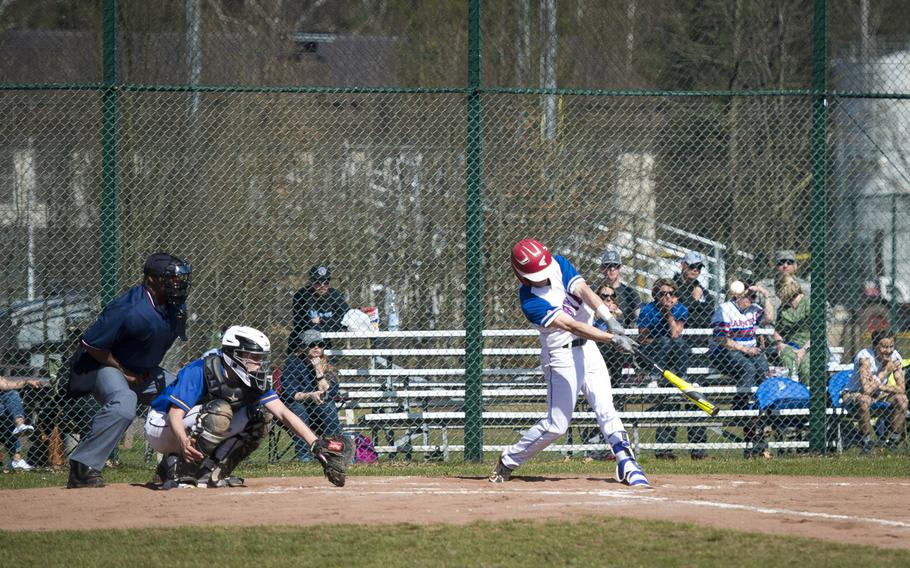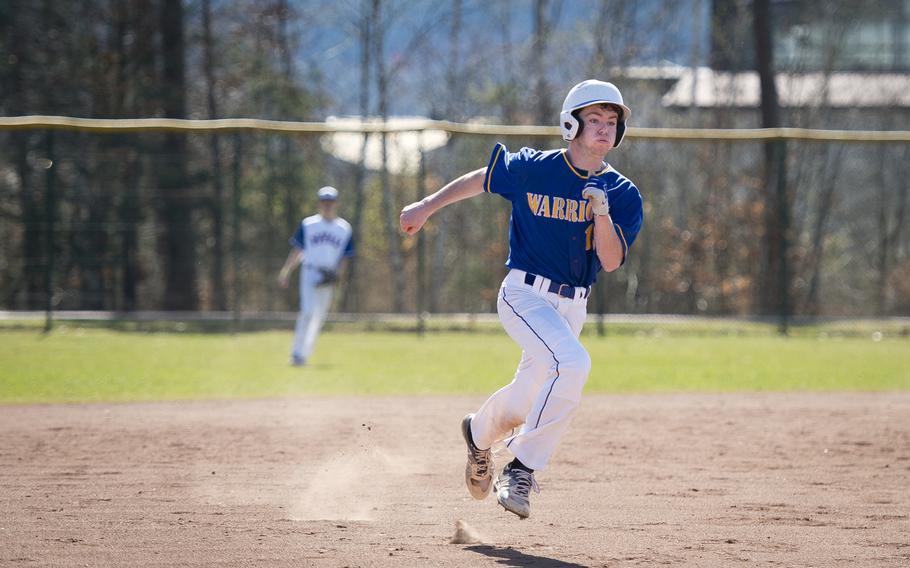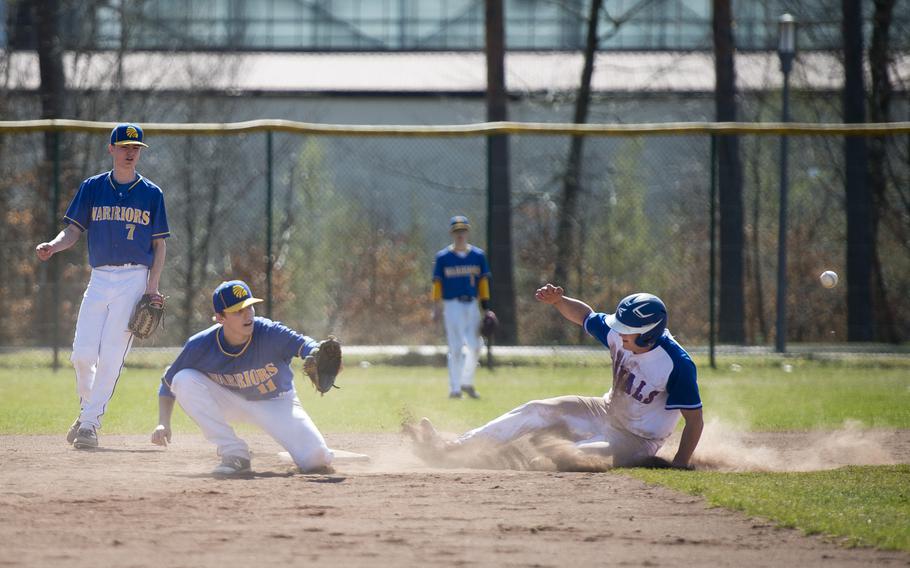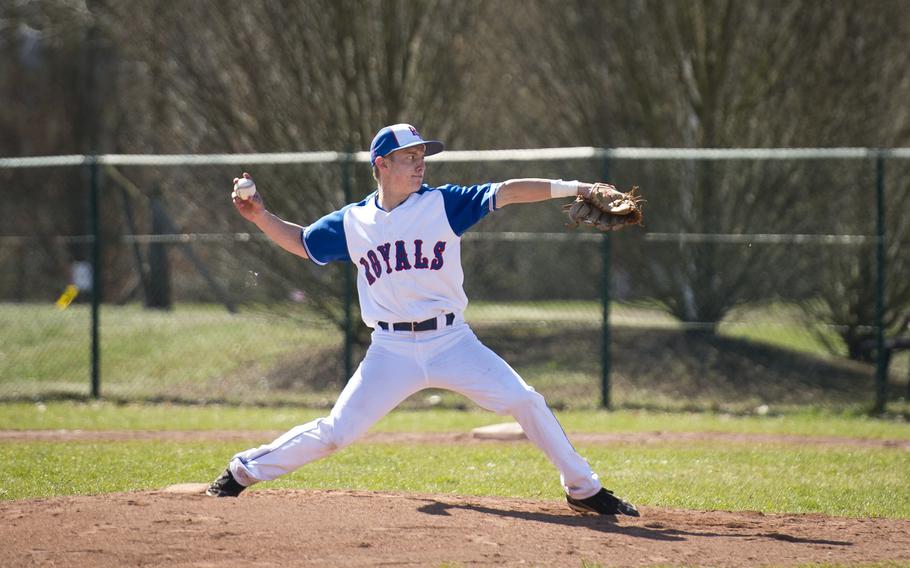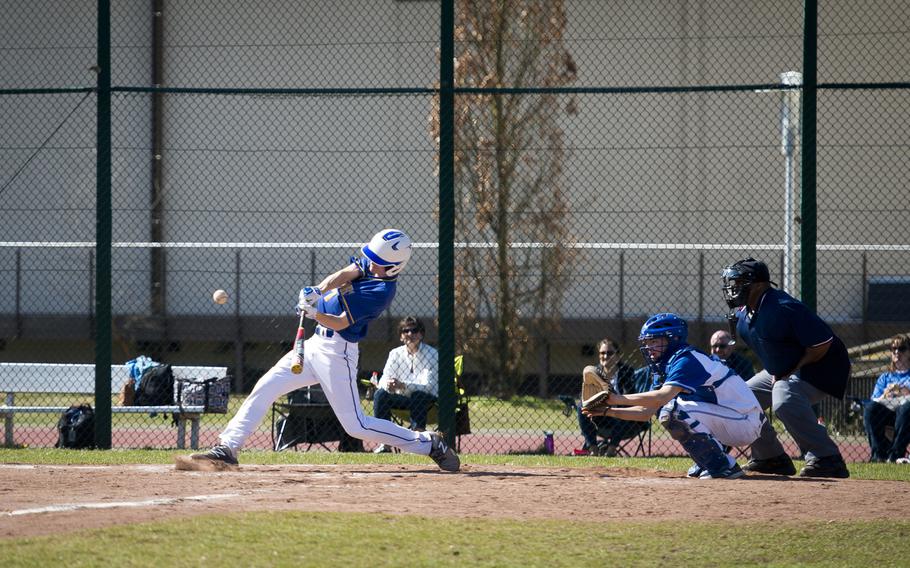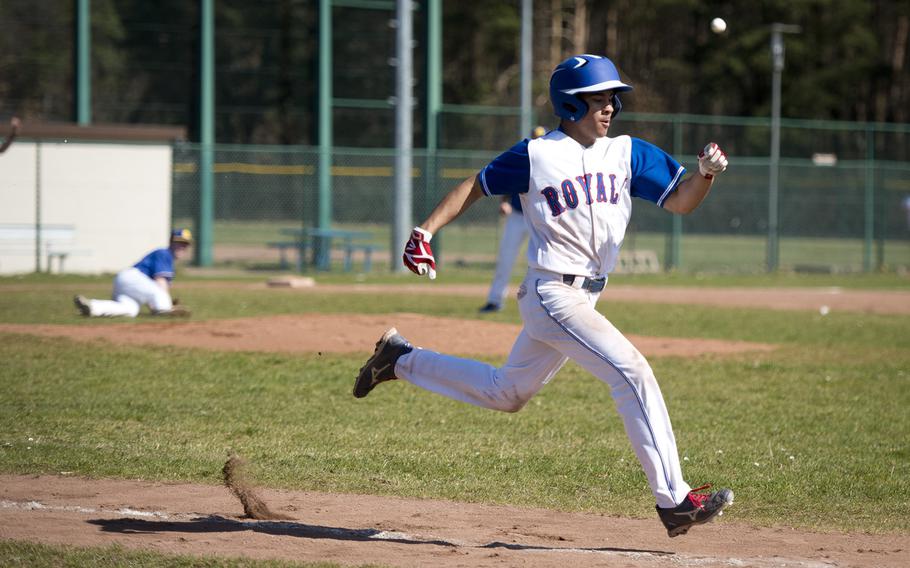 RAMSTEIN, Germany -- It turns out the Ramstein Royals aren't invincible.
The visiting Wiesbaden Warriors ended a nearly three-year Ramstein baseball winning streak Thursday at Southside Fitness Center with a steady 4-1 victory over the four-time defending Division I champions.
Ramstein won the second game of the doubleheader 13-3.
The early setback was Ramstein's first DODEA-Europe loss, including regular-season and tournament games, since May 10, 2014. But the Warriors didn't consider themselves underdogs, spoilers, or Cinderellas on Thursday. They simply considered themselves a baseball team battling another baseball team on equal footing.
"We just didn't really think about it that much. We just thought about playing our own game," Wiesbaden winning pitcher Gunner Yingling said, referring to the mildly historic win as "just another game."
Similarly, Warrior teammate Adam Johnson saw no reason to buy into the Royals' aura of dominance.
"They're just another team out there," Johnson said. "We're just another team, out here playing the game we love."
Yingling and Johnson had a lot to do with Wiesbaden's success.
Sophomore ace Yingling twice threw his way out of bases-loaded jams that prevented Ramstein from taking an early lead.
"You've got to get the momentum, you've got to keep the momentum," said Yingling, who yielded six hits and struck out seven in six innings of work. "You've got to put them down early, so then they just hang their heads."
Yingling's efforts allowed Wiesbaden to strike first. Fellow sophomore Johnson delivered the game-changing hit, a bases-loaded third-inning double that drove in two runs and led to a third crossing the plate on a Ramstein throwing error.
With the bases loaded in a scoreless game, Johnson stepped to the plate eager to make a difference.
"This is my opportunity," Johnson recalled thinking "I had to take it."
While the Warriors celebrated their win, Royals coach Tom Yost was left in the unfamiliar position of counseling his players in the wake of a defeat. While he lamented his team's base running and fielding miscues and its inability to plate runners in scoring position, Yost deemed it far too early in the spring to panic.
"It's baseball. It happens," Yost said. "It'll get toned up, honed up, get ready to roll for the rest of the year."
The Royals started that process immediately, scoring nine first-inning runs in a second-game blowout that featured three no-hit innings from Ramstein pitcher Tieran Shoffner.
The split doubleheader further complicated the top of the Division I standings, a logjam to be sorted out when the season resumes after next week's spring break. Among the teams off to a fast start are the Stuttgart Panthers, who beat Wiesbaden twice to open the season; the Vilseck Falcons, who earned two forfeits over a Kaiserslautern team decimated by injury and ineligibility and two traditional wins over small school Hohenfels; and the Naples Wildcats, who swept four games in Italy in their first weekend on the diamond.
Twitter: @broomestripes