Weather too much for Royals; Panthers too much for everyone else
---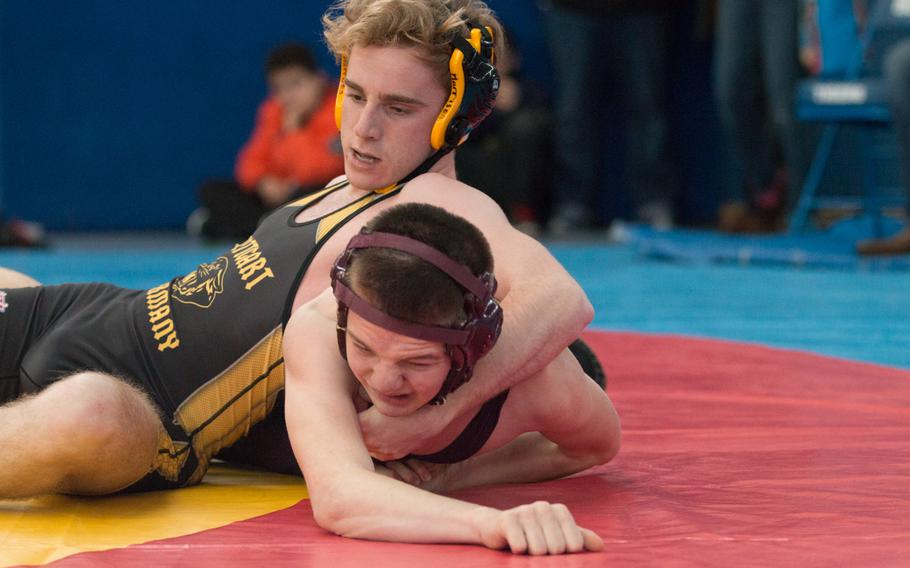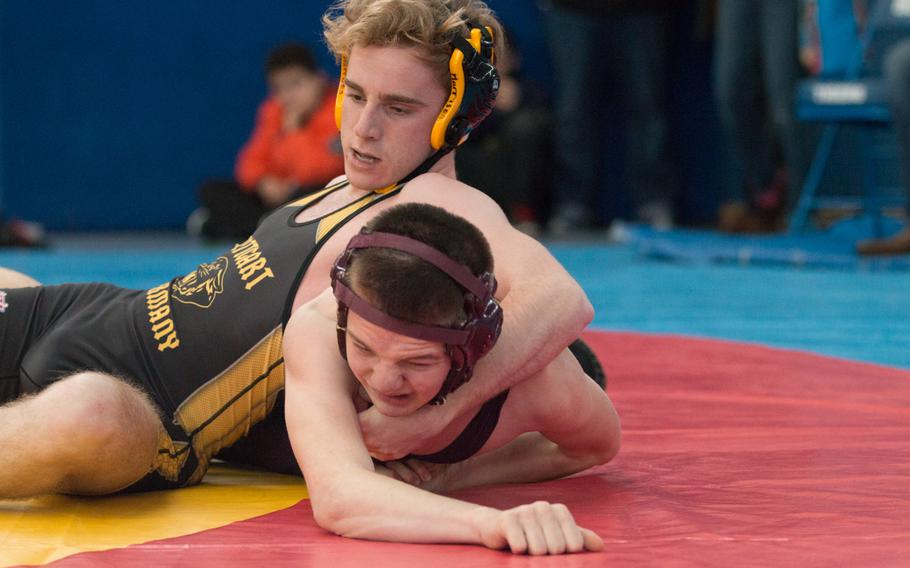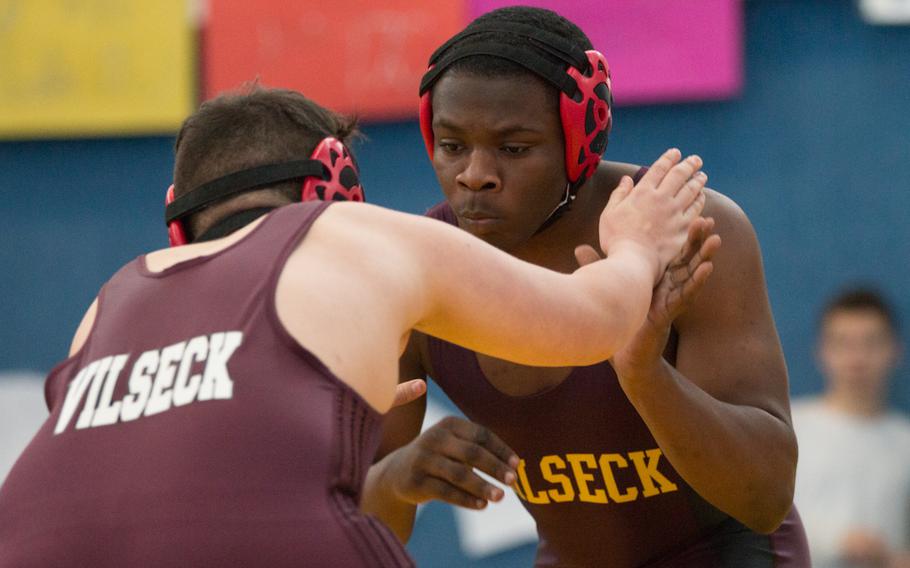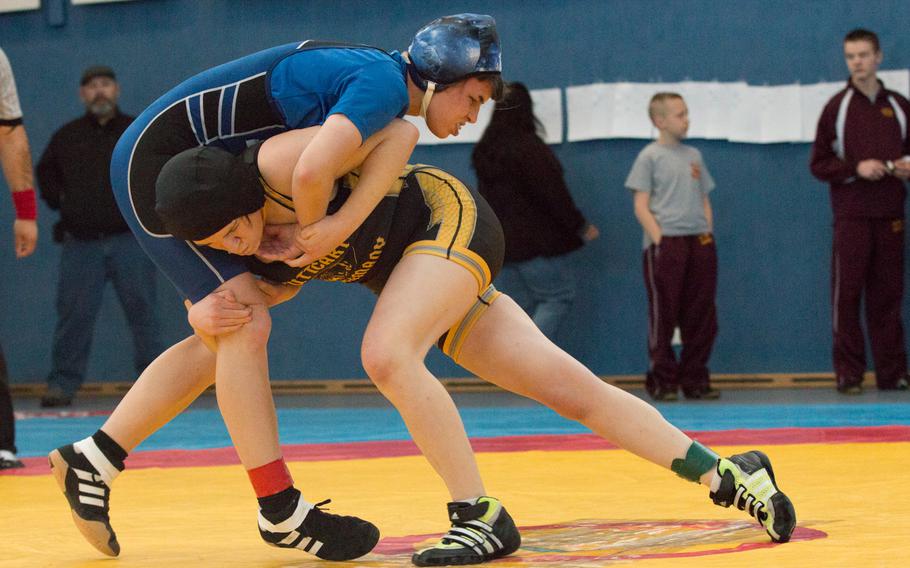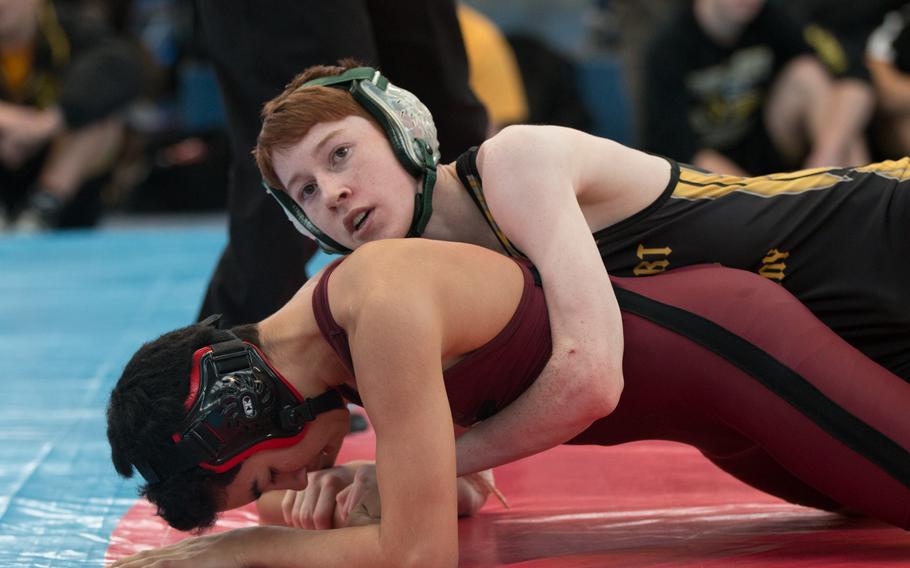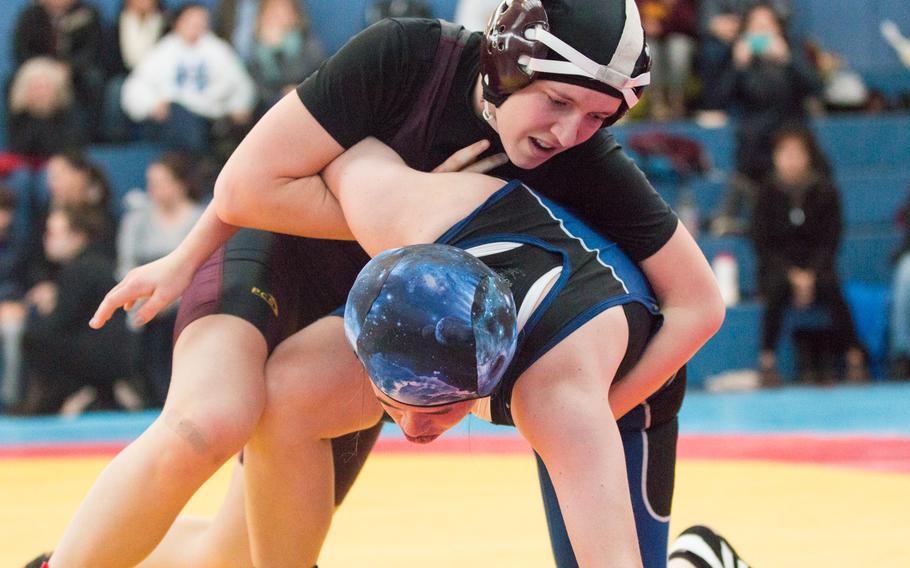 HOHENFELS, Germany – It was to be a DODDS-Europe wrestling meet for the ages.
Stuttgart, fresh off a stinging loss against the Ramstein Royals – their first since the 2013 European finals – was hoping to exact a bit of revenge on Saturday. Ramstein, ready to further cement its billing as the top teams in Europe, appeared ready for round two.
Unfortunately for both squads, Mother Nature had other plans.
The Royals were unable to make the 230-mile long trip due to roads that were, in places, barely traversable. Without Ramstein there to keep the Panthers in check, Stuttgart racked up 242.50 points to take the top spot during Saturday's meet.
Elijah Phillips (160 pounds) was one of nine Stuttgart wrestlers to go undefeated on the day. He beat Munich International's Cole Ronnau and Hohenfels' Jamal Baggett in one of the more exciting matches of the meet.
"I went kind of overconfident with myself, my skill level is increasing all the time, but so is everyone else's," Phillips said post-match. "He's definitely getting better."
Elsewhere for the Panthers, Benjamin Fieldin (120) and Christopher Matz (138), both remain favorites in their weight classes.
Vilseck came in second with 120.50 points, followed by Hohenfels with 75, Munich with 23.50 and Rota with 15.
The Falcons' Jermel Perry (182) absolutely crushed his opponents, coming not even close to losing all day. His overall record sits at 17-2 for the year.
The reason for that success, he said, is due largely to his love of competition.
"I like to bring heart," Perry said. "I like to acknowledge the other person is as good as I am, so I always want to give them the best I can give providing they give it back to me. I want to show them nothing less, nothing more."
That competitive spirit, though ever-present among DODDS-Europe student athletes, has manifested itself in a slightly more unique way this year. A full bracket was devoted solely to female wrestlers, a phenomenon driven by the increase in the sport this year.
"This is the first time ever," Hohenfels' coach Todd Laverents said of the bracket. "For me it's refreshing because it's something different and it's very competitive and it's sending a message out there…it's not just for boys. I like that."
Of those taking part in Saturday's meet, Stuttgart's Rachael Dickenson and Morgan Clingan had the most success. Dickenson won all four of her matches by fall and Clingan dropped only one. To Dickenson.
Rota's Vivian Killian racked up her first win of the season against Vilseck's Ashleigh Irby, but dropped matches against Dickenson, Clingan and Stuttgart's Gabrielle Newland. Still, her aggressiveness earned her the respect of her opponents.
"I have a high amount of respect for any female that wants to wrestle," Clingan said of Killian. "She was no different."
Though it wasn't in the cards for them this week, the Panthers will get a chance to even up the score against the Royals next week at home.
Head coach Norman Matzke didn't want to speculate on his team's chances, preferring to let the team's performances this week and next speak for itself.
"Every match is an opportunity to improve," he said.
---
---
---
---