Warriors come back twice to top Panthers
---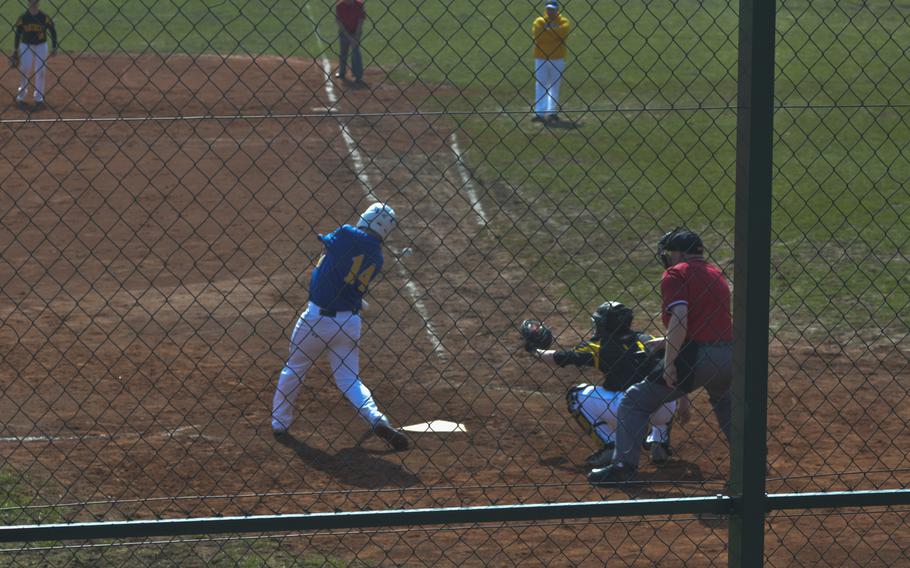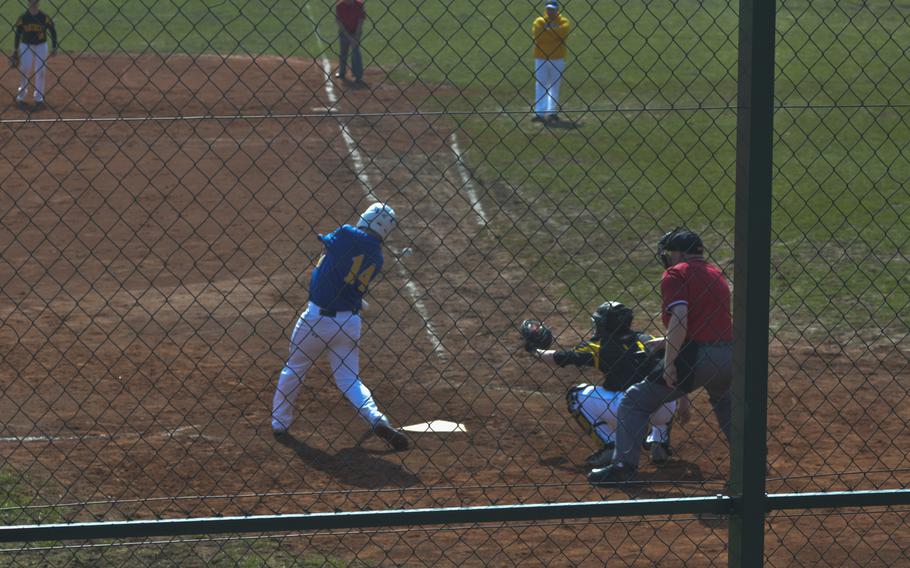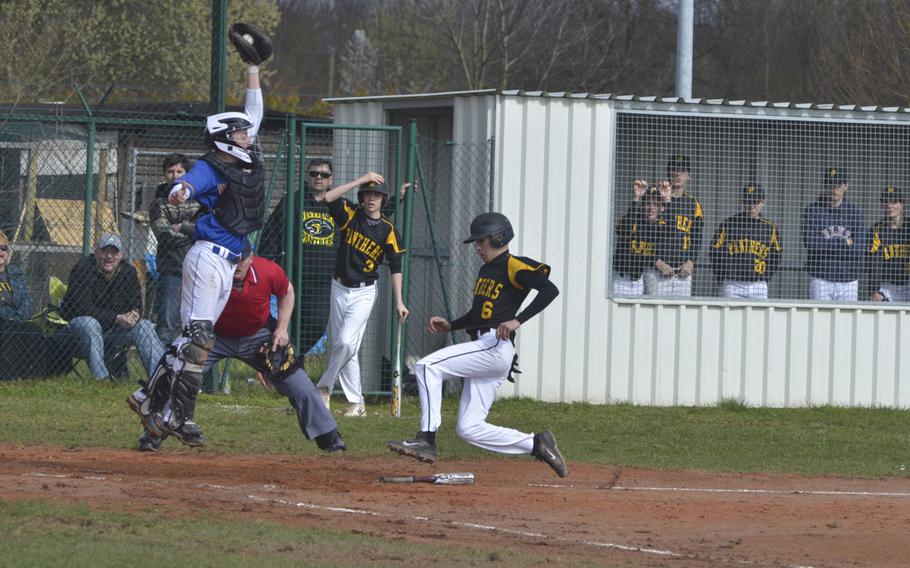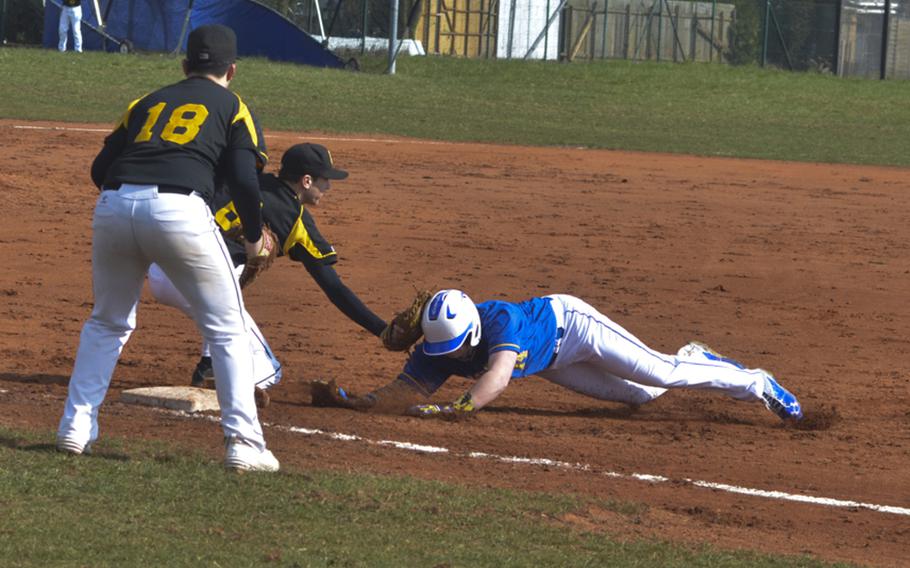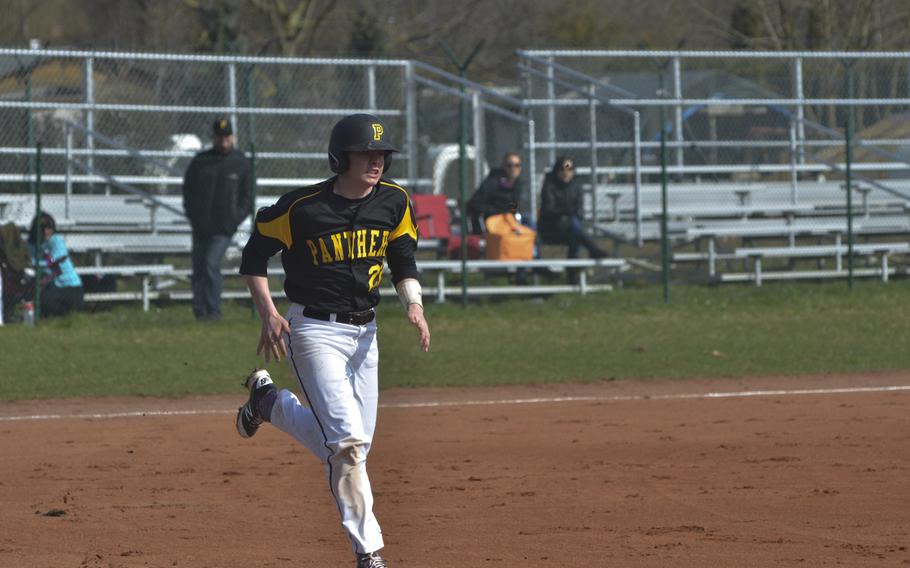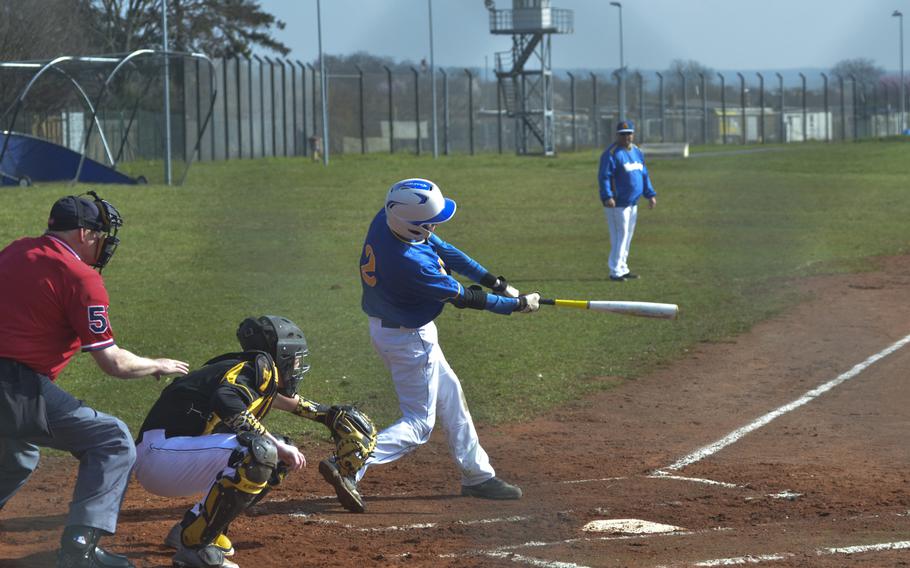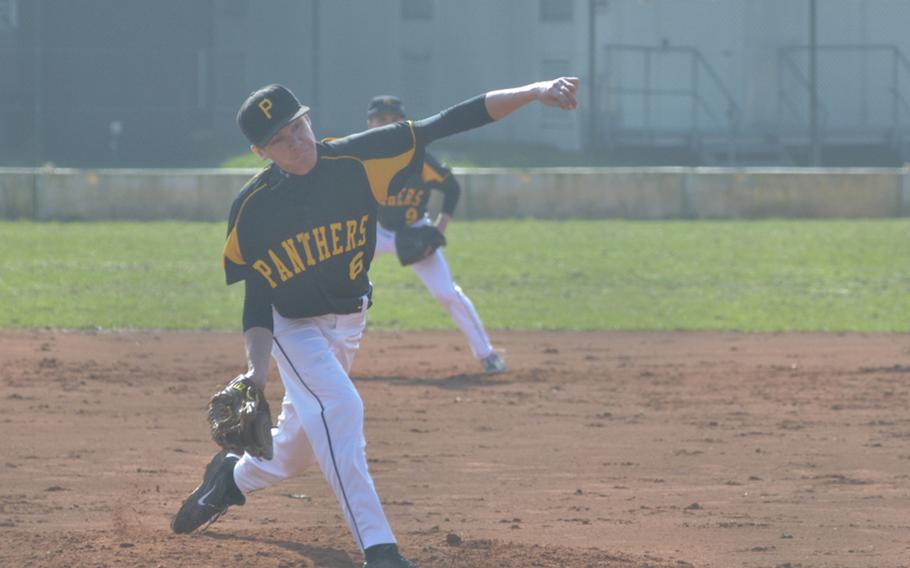 WIESBADEN, Germany — Wiesbaden came from behind twice Saturday to win both legs of a doubleheader matchup against fellow Division I contender Stuttgart.
In both games, the Warriors relied on timely hitting and errant defense from the visiting Panthers to overcome late deficits.
Both teams showed signs of early-season rust, but Wiesbaden was able to make fewer mistakes when it mattered most, winning 3-2 and 8-6.
The first game witnessed a pair of strong pitching performances by Wiesbaden freshman Gunner Yingling and Stuttgart sophomore lefthander Kohl Kraus. Yingling took a perfect game into the fifth inning, but a pair of walks and a couple of singles by Stuttgart gave the Panthers a 2-0 lead and saw him pulled for Austin Sawyer, who finished the game.
However, the Warriors fought back behind the hitting of right fielder Burnico Perfeta, who finished the game 3 for 3, and shortstop Alex Newton, who also had three hits. After tying the game in the sixth inning, the hosts loaded the bases in the seventh. Parker Crumbly earned a walk to give his team a walkoff win.
Smarting from the defeat in the first game, the Panthers came out determined to make amends, and took a 4-0 lead on the back of a three-run third inning.
It all fell apart in the sixth. The Warriors' bats exploded during an eight-run inning that saw the entire lineup get to the plate, some twice.
Wiesbaden's Newton, a senior transfer in his first year at the school, said that he was impressed by his team's mentality.
"Dedication and teamwork, not giving up (were key)," he said. "Our communication is strong and we always keep our heads up when we're behind."
N'Ton Schiers was one of those with two at-bats in the sixth, and he took full advantage, hitting a double to kick start the rally and a single later, which helped keep the momentum up. He finished the game 3 for 4.
The inning was kept alive by multiple errors on ground balls by Stuttgart's infield and the Panthers know they need to fix that if they are to advance to the European finals this year after a disappointing exit in the semifinals last season.
"Our performance could have been better, obviously," Stuttgart junior Christopher Cheadle said. "We just need to work on things – we know what we need to work on – and get better at those."
While it's early in the season, Schiers said he hopes the early win over a traditional powerhouse such as Stuttgart will propel his team to big things this year.
"(The win) makes me look forward to what we can become," he said. "We'll keep improving, see how the other teams improve, and we'll see how we do."
---
---
---
---