Vilseck routs Kaiserslautern to open strongly
by
Martin Egnash
March 25, 2017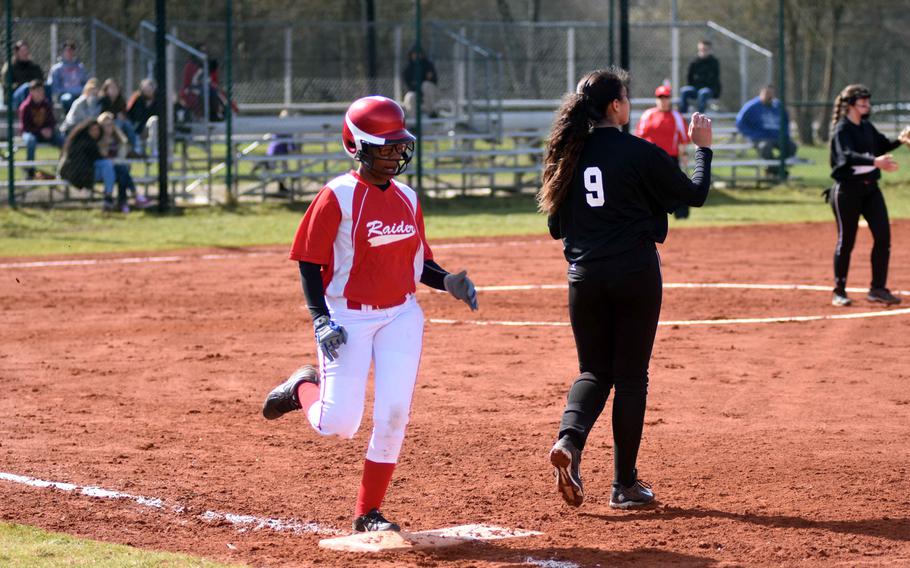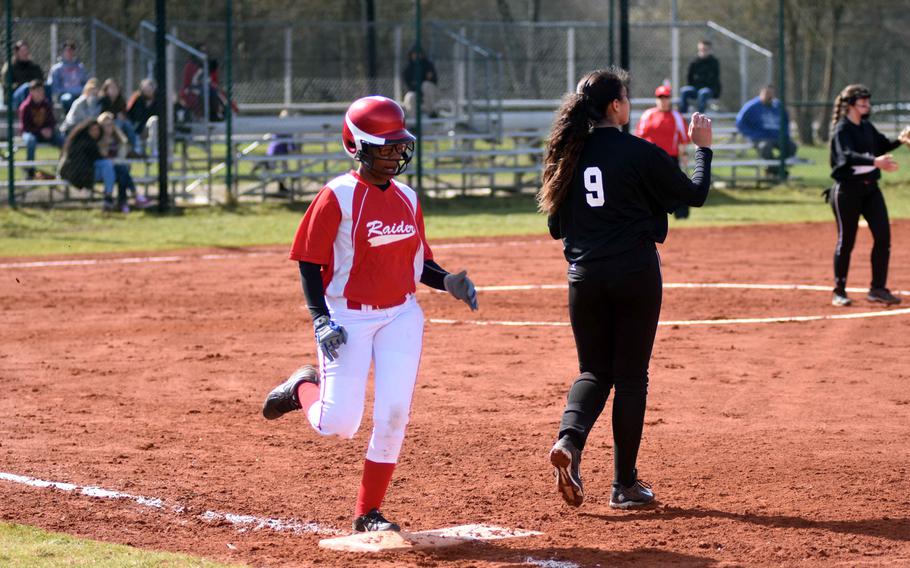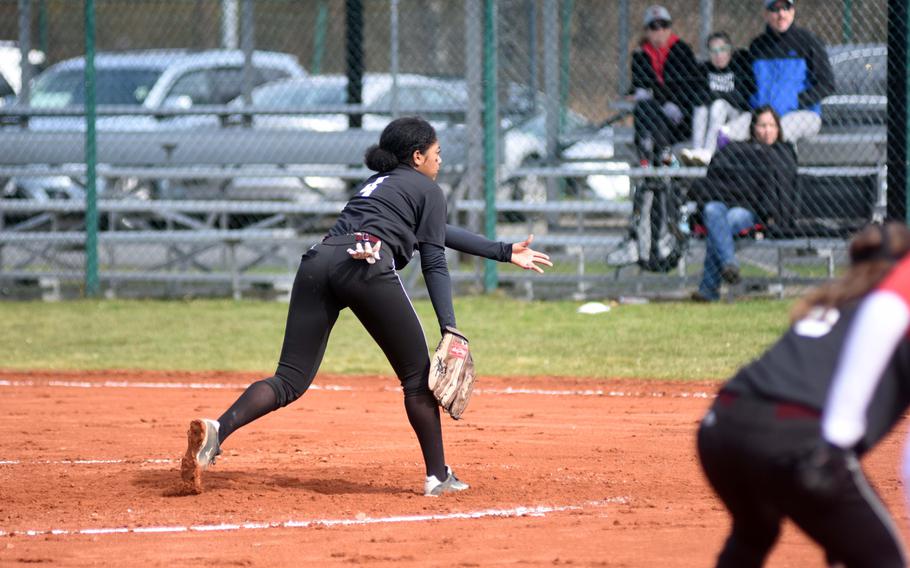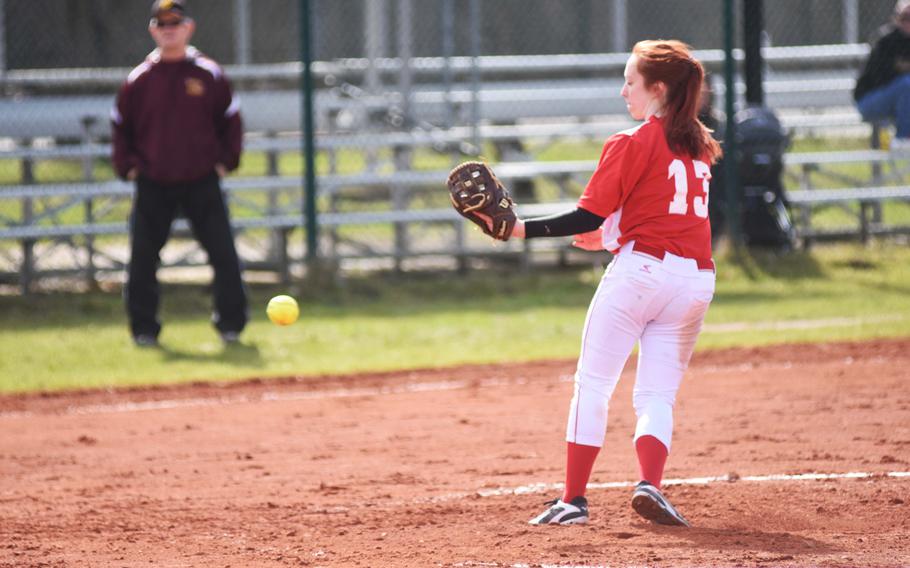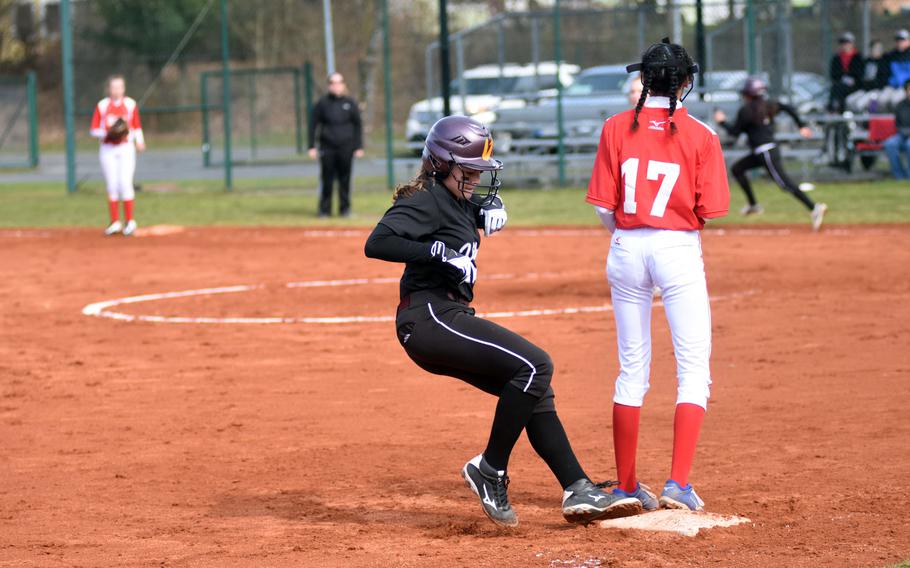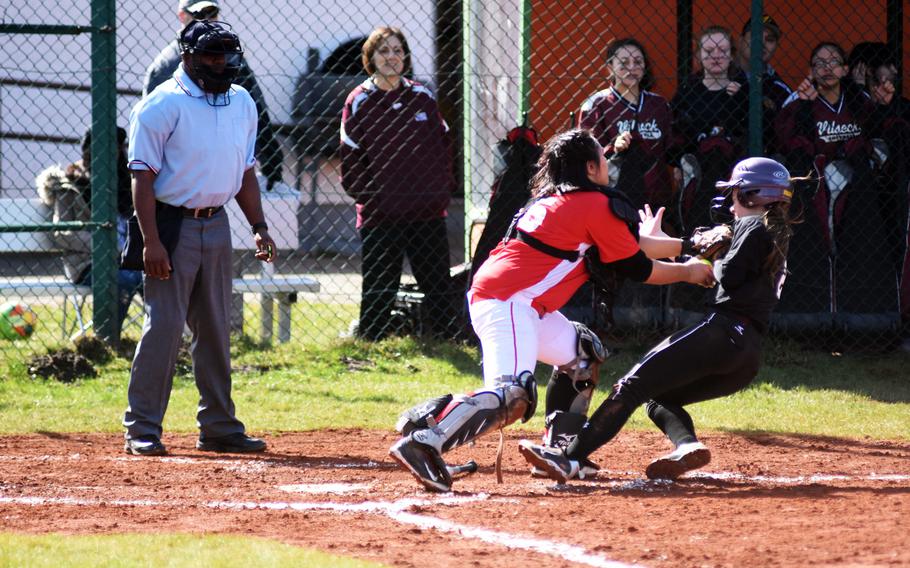 VILSECK, Germany - Both the Vilseck and Kaiserslautern softball teams reached the semifinal games of the European championships a year ago.
Saturday, only one of them started off this season playing at that level.
The Falcons dominated a doubleheader against the Raiders, winning 12-3 and 12-1, with Crystal Morris and Avery Hicks combining for a no-hitter in the second game.
"They were playing great," Vilseck coach Jim Hall said. "We're still working out the kinks and plan to keep improving, but the girls were playing very well today. I'm proud of them."
In both games, Vilseck took advantage of the many unseasoned new players on Kaiserslautern's team, walking much more than hitting their way onto base, and stealing whenever they got a chance.
"We like stealing bases, especially when we get walked to first base," Hall said. "In the beginning of the season, you get walked more than at the end, when everyone's more experienced. They did a good job making that work for us today."
Vilseck had four hits each game, scoring the rest of its runs from walks.
More than half of Kaiserslautern's roster is new to the team this year, and four seasoned players were unable to play Saturday.
Kaiserslautern had five hits in the first game before the bats cooled.
Vilseck also made some solid plays in the field.
Kate Jones, Vilseck's right fielder, caught a fly ball and quickly tossed it to second for a double play in the second inning of the last game.
"That's something we practice a lot, and it paid off," Hall said. "We just need to refine everything we're doing right and keep it up this season."
Twitter: @Marty_Stripes