Vilseck girls, Patch boys finish on high notes
---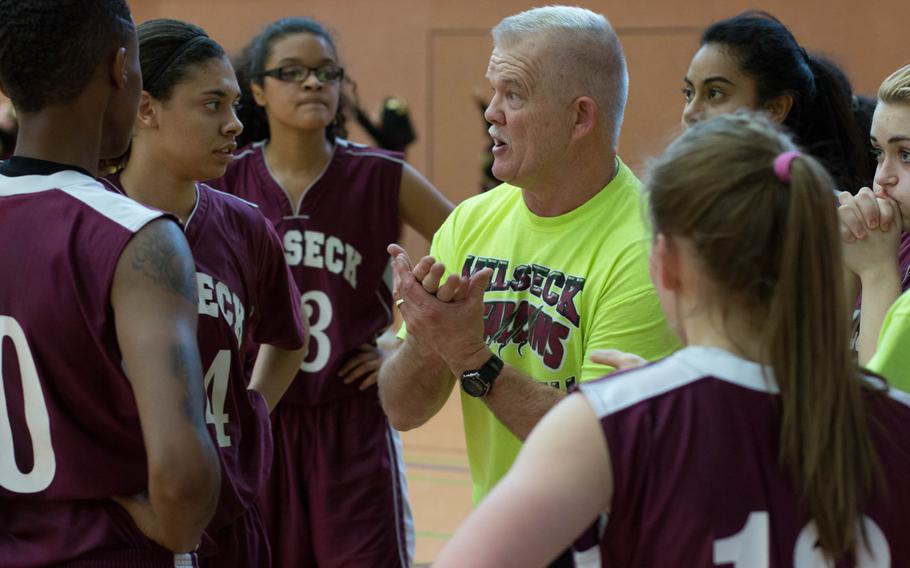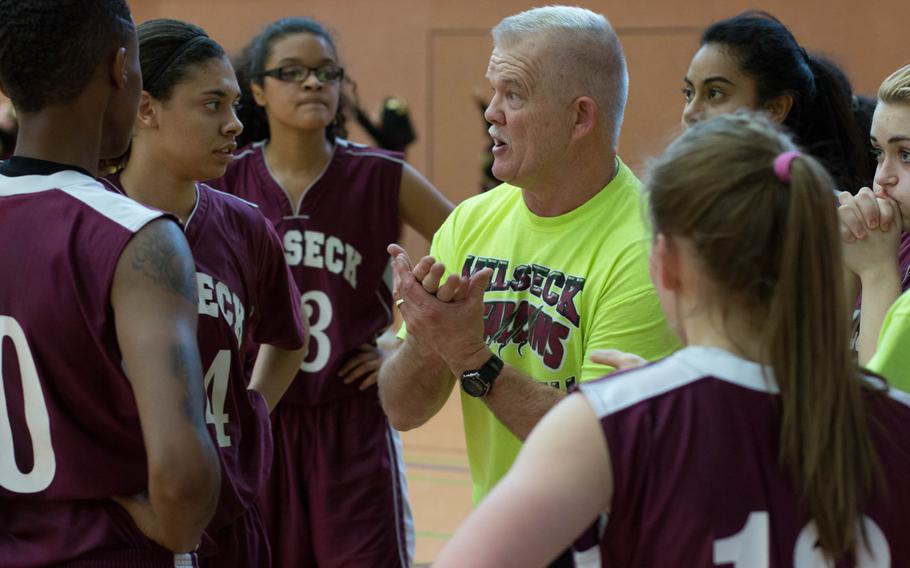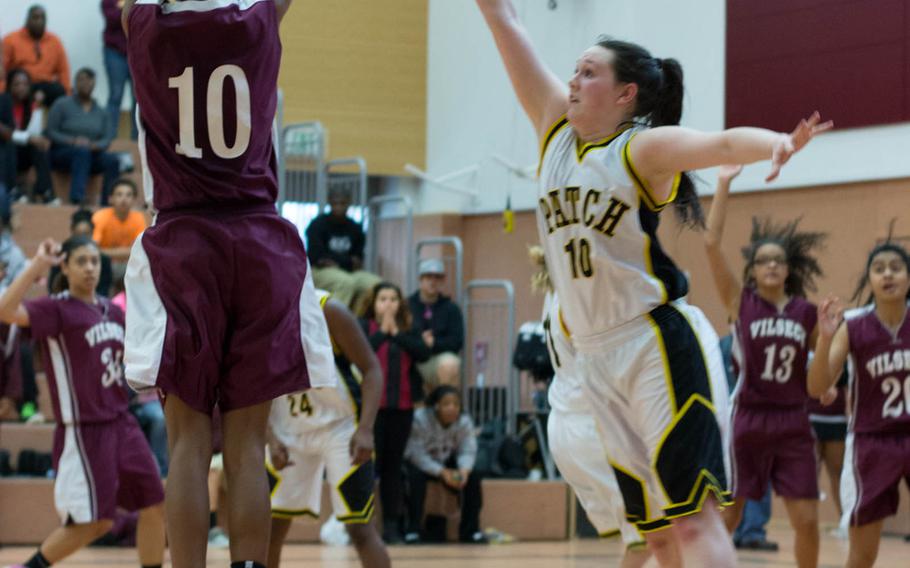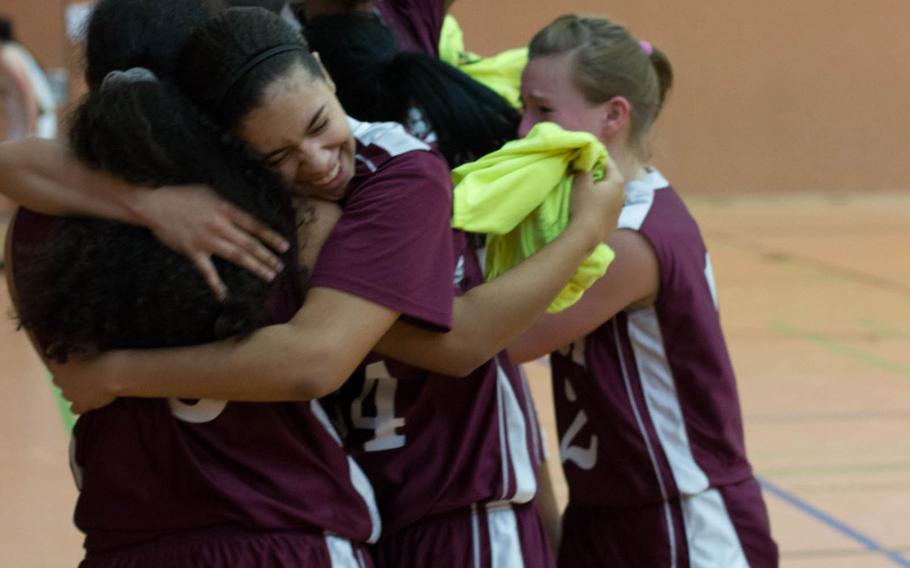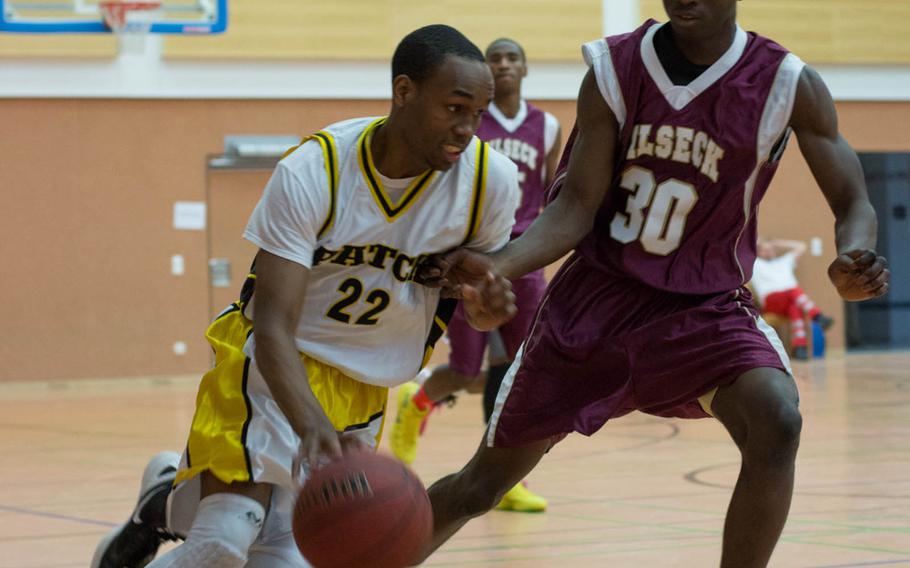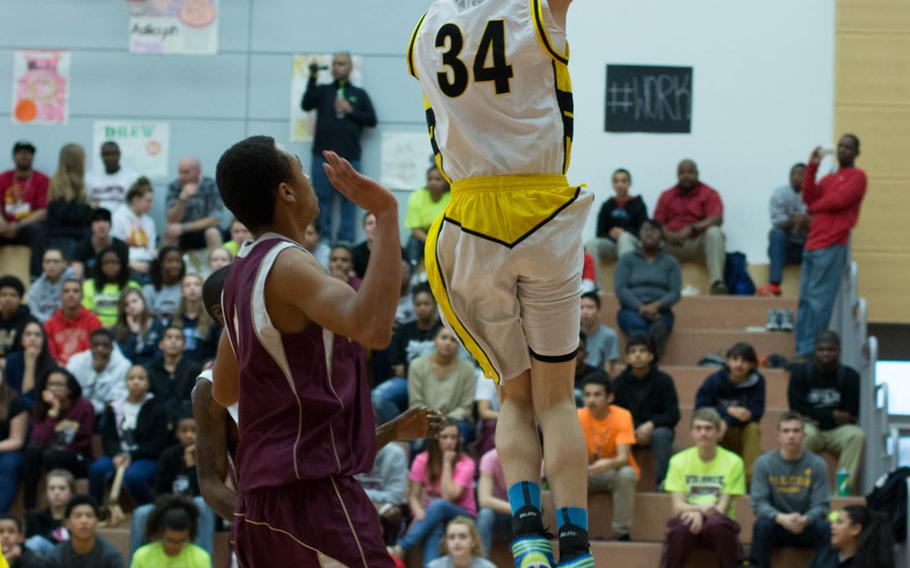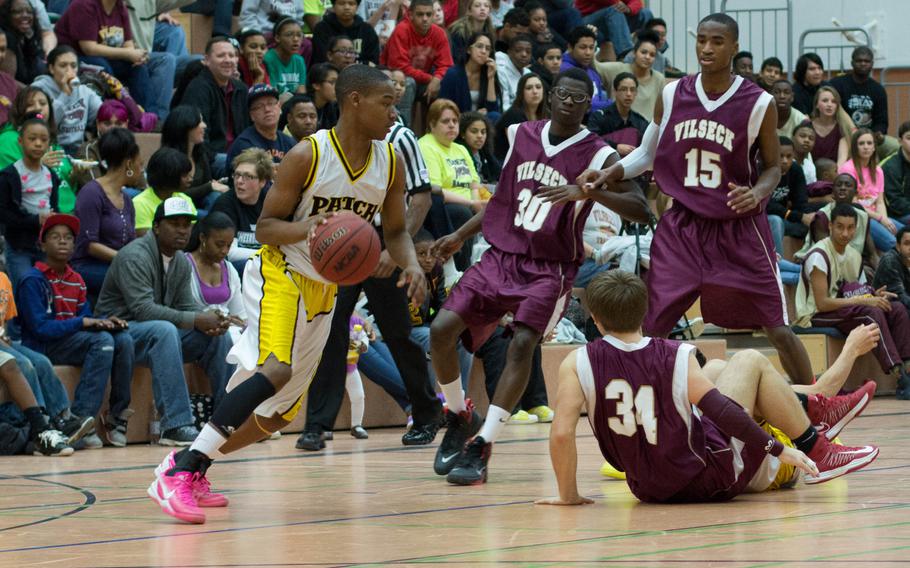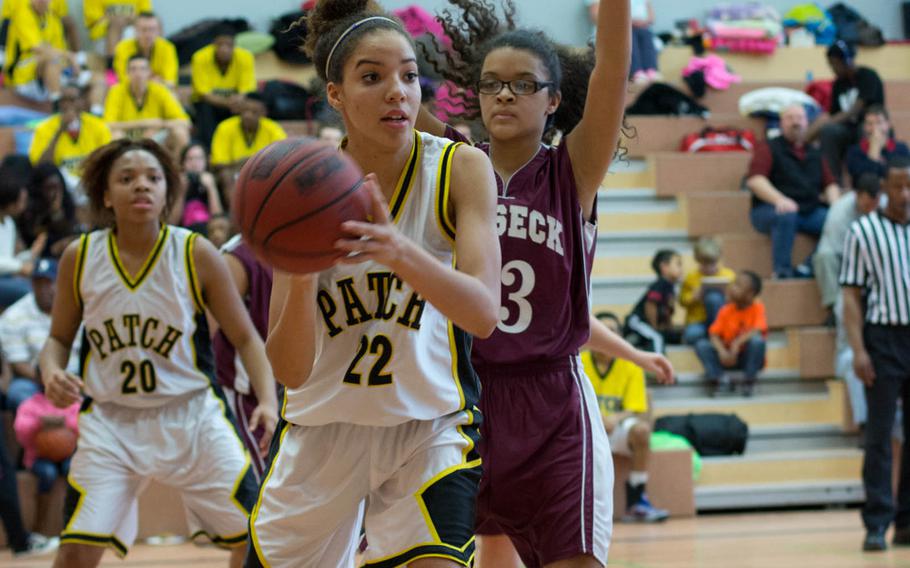 VILSECK, Germany – The Lady Falcons of Vilseck closed out their regular season Saturday with a game that could have been scripted in Hollywood.
They were down 16 points against the Patch Panthers, a team they hadn't been able to defeat all year. Time was ticking down. Victory seemed impossible.
Star Falcon, China Sumpter, called her team together and rallied them with a few words of encouragement, aided by some impassioned motivation from Coach Jim Hall. The team went back out and brought the game back into contention and the crowd to its feet.
With the help of a three-point shot from Sumpter, the Falcons tied the game with seconds left and sent the game into overtime.
They had grabbed the momentum and didn't let up in OT, scoring eight more and holding the Panthers to five in the final four minutes for a 56-53 victory. It was a hard fought victory for Vilseck and one that tastes all the sweeter because of who it was against.
"It just feels good to beat them," Sumpter said. "They're a great basketball team, but coach told us to keep our heads up, keep pushing and we could do it. We kept believing in ourselves and in our team and we never stopped fighting."
Sumpter finished with 18 points, 10 rebounds, five steals and three blocks. Lizzy Hendrix scored 11 and Beth Siatini nabbed 10 rebounds. On the other side, Patch's Treshon Jenkins took home a double-double of her own, scoring 19 and grabbing 13 rebounds. Rebecca Hess did her part, scoring 16 points on the day, most of which were from beyond the three-point line.
The Falcons have little time to celebrate, as they head into next week's championship tournament. The game plan, according to Hall, is simple.
"This was the best game we played all year," he said. "So, what we need to do is do this again next week and we'll be fine."
Patch 70, Vilseck 62: The boys' varsity Panthers are heading into the tournament on a similar high, after they put away the Falcons in a game that looked to mirror the close contest from the earlier game.
Until the fourth quarter that is, when the Panthers began to pull away thanks to Brenden Jones' 22 point night.
Jones and teammates CeJay Ferguson (14 points) and John Robinson (12 points) dominated the final period, holding Vilseck to 19 points while scoring 27 of their own.
What may be most impressive about their fourth-quarter performance though, was that they held Vilseck's star player, David Harris in check in the final minutes of the game. Harris scored 29 points, but only five of those came in the fourth. That, according to the Patch team, was no coincidence.
"We had to lock down David Harris," Robinson said. "He's a great player, so we knew to win, we had to lock him down."
The Panthers head into next week knowing they have a target on their backs, with the Falcons looking for revenge. But that's a challenge, Jones said, his entire team is looking forward to overcoming.
"Everybody wants to win," he said. The plan is to take it all home, no doubt about it."
---
---
---
---