Vilseck Falcons helped set a foundation for NFL draftee Hinton
by
Gregory Broome
April 28, 2020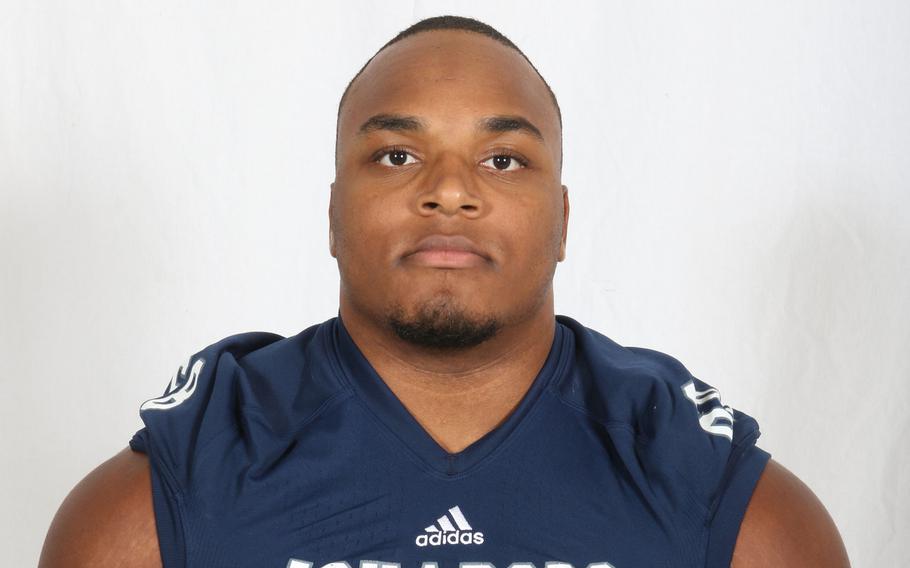 New Minnesota Viking Kyle Hinton didn't jump out as a can't-miss NFL prospect in his two years at Vilseck High School. But longtime Falcons coach Jim Hall could see many of the necessary qualities.
"He was always thinking about what he had to do to be better," Hall said of Hinton, who coached the Vikings' 2020 seventh-round draft pick as a freshman and sophomore at Vilseck. "No matter whether it was football, basketball, track, JROTC or honors class."
That work ethic has worked out very well for Hinton, who grew into a prep star in Arizona before signing with NCAA Division II program Washburn in Kansas. The small-school star attracted increasing NFL interest with a strong senior campaign and standout efforts in offseason workouts. Last weekend, the Vikings used their final pick of the draft, the 253rd selection overall, on the promising offensive lineman.
Hall recalled steering Hinton towards the offensive line despite the young prospect's primary interest in defense. Hall said Hinton, with encouragement from his supportive parents, took the team-first approach and did "what the coaches wanted him to do to make the team better."
Hall said he's proud the Falcons were able to "set a base" for Hinton's ascent to football's highest competitive level.
"We are very proud of what he has accomplished," Hall said. "We wish all the success that he can handle.
"I think the school will become Vikings fans for as long as Kyle is there."
broome.gregory@stripes.com Twitter: @broomestripes