Vicenza football in rebuilding mode again
by
Kent Harris
August 29, 2018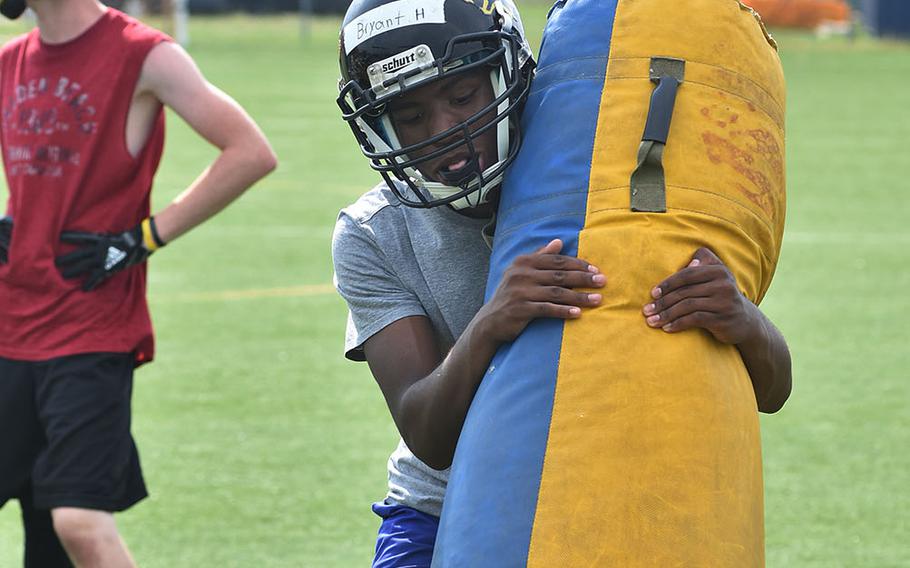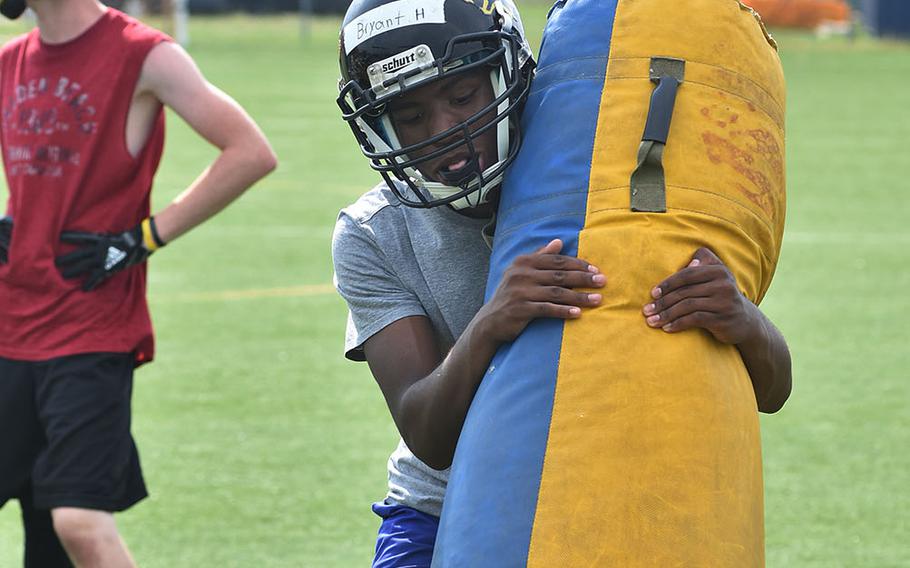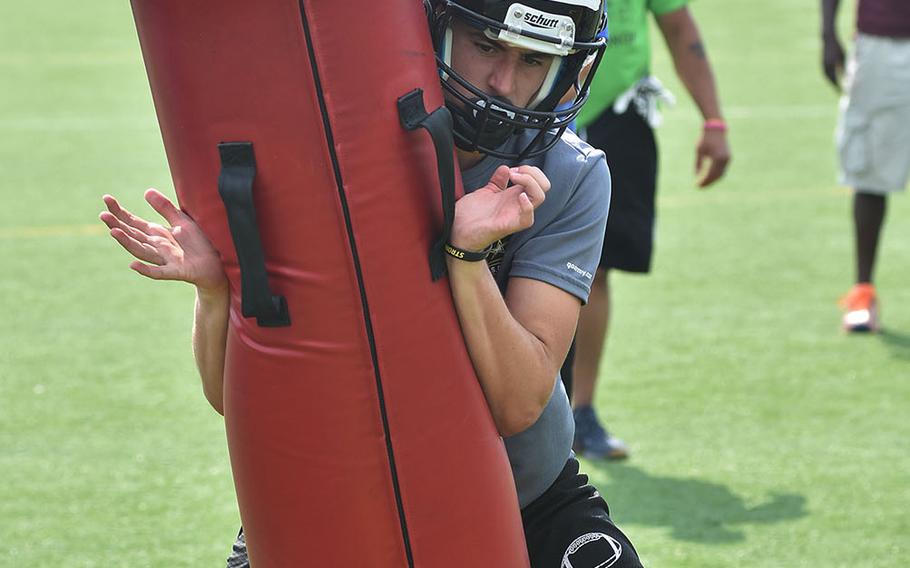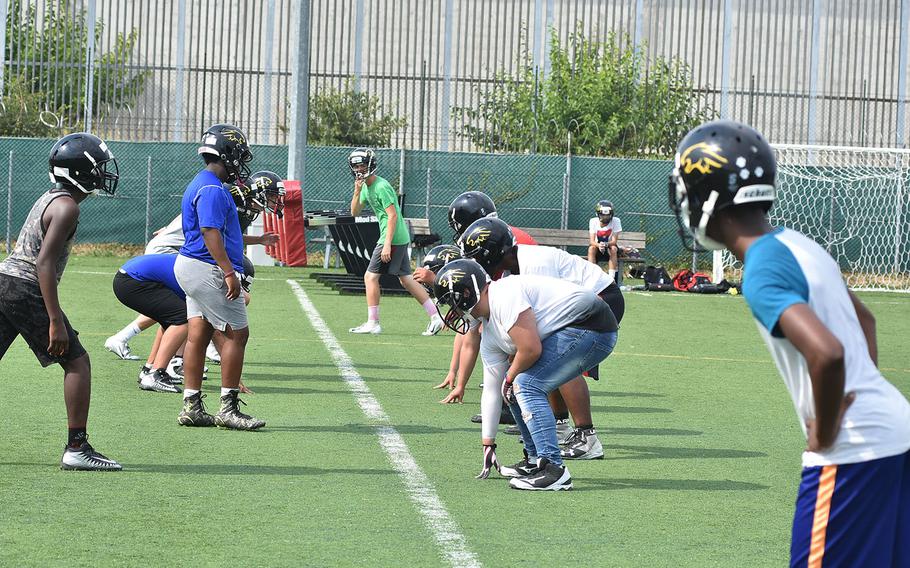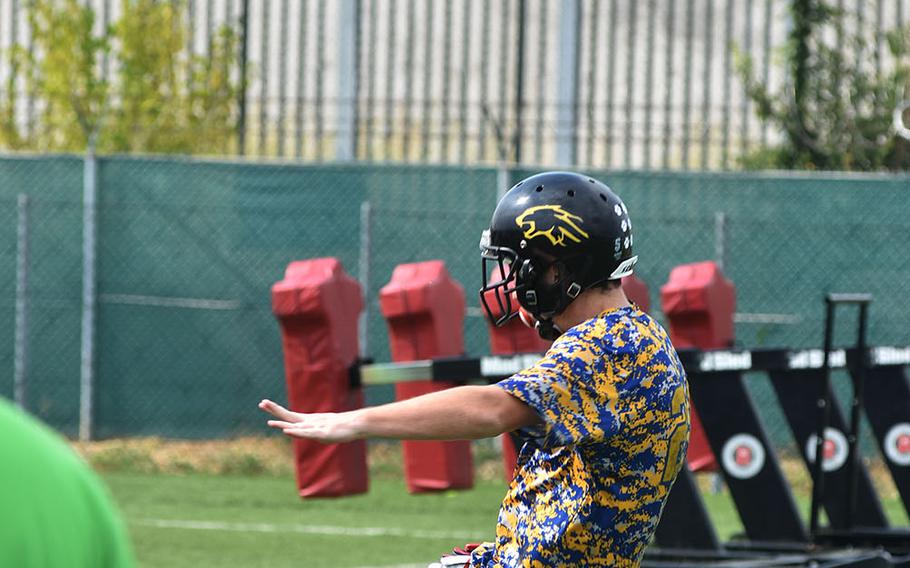 Fourth in a series of looks at high school camps around Europe.
VICENZA, Italy – Jesse Woods is used to rebuilding his football team every season. It's often part of the job at a DODEA school, where most students only stay around for a few years before moving elsewhere around the globe.
But this season looks more daunting than most in that regard.
Almost half the 35 players who came out who took the field before school started are freshmen. Twelve players return from last year's squad, which went 2-4 in Division II play. But most of those who held down key positions are gone.
"Another rebuilding year," Woods said.
A few seniors are expected to lead on and off the field.
They include wide receivers Cole Keck and Bryant Horton and Brian Palmer, a back who could play "a little bit of everything …" Woods said. "… all of the backs."
Woods said experience is generally not a team strength. But versatility is.
"We have a lot of inter-changeability," he said.
One goal will be to try to limit the amount of time that players spend on the field. So he's hoping that everyone on the roster can contribute in some fashion, limiting the amount of players who have to spend every down on both offense and defense.
"I'm trying to eliminate that," he said.
Another goal, because of the lack of experience, is to keep things simple and practice particular plays again and again until they're executed well.
"So if it works, we might run the same plays again and again," Woods said.
The Cougars are slated to open Sept. 8 against Rota.