Two-a-days: New school isn't only thing under construction at Ktown
---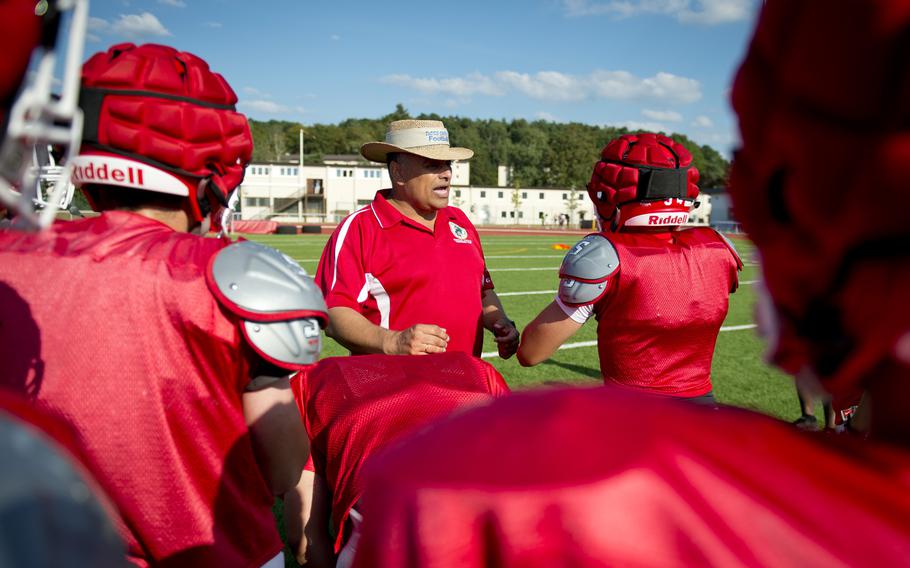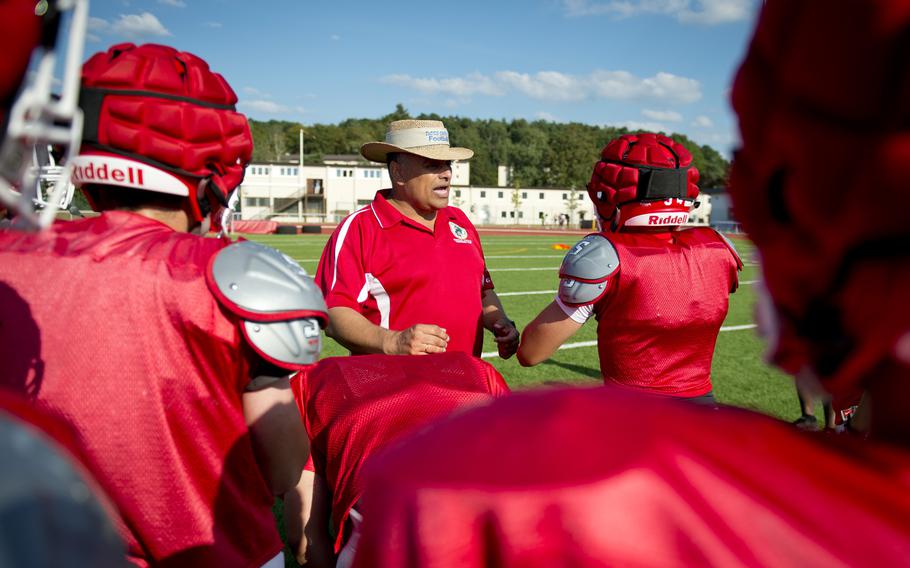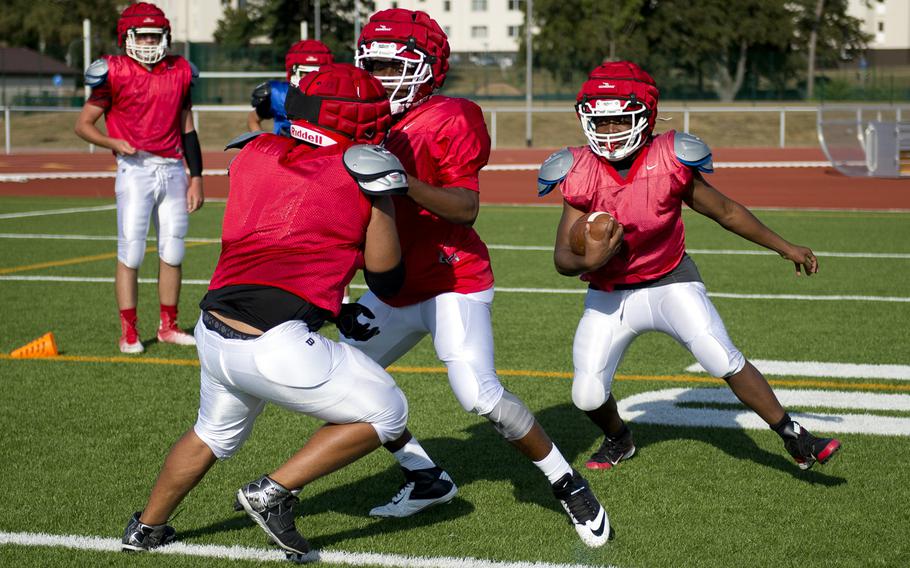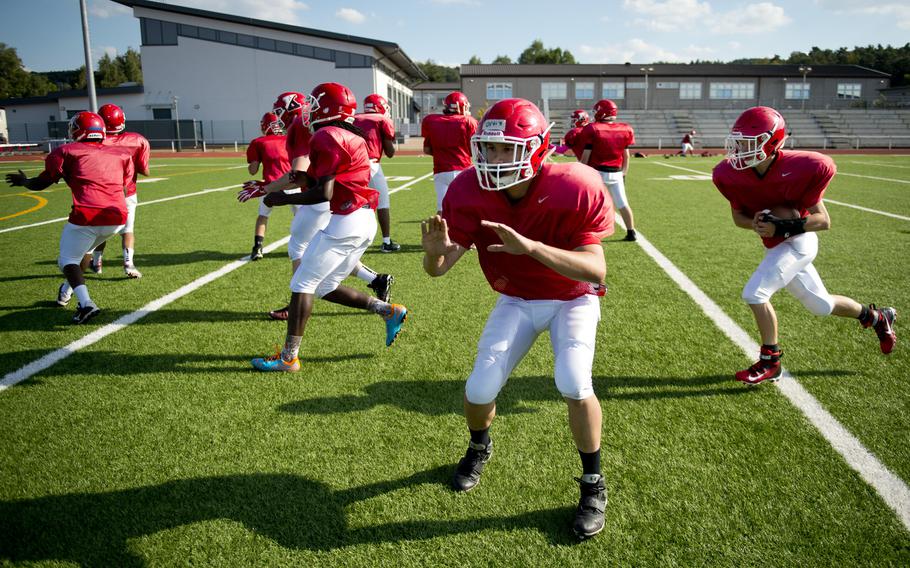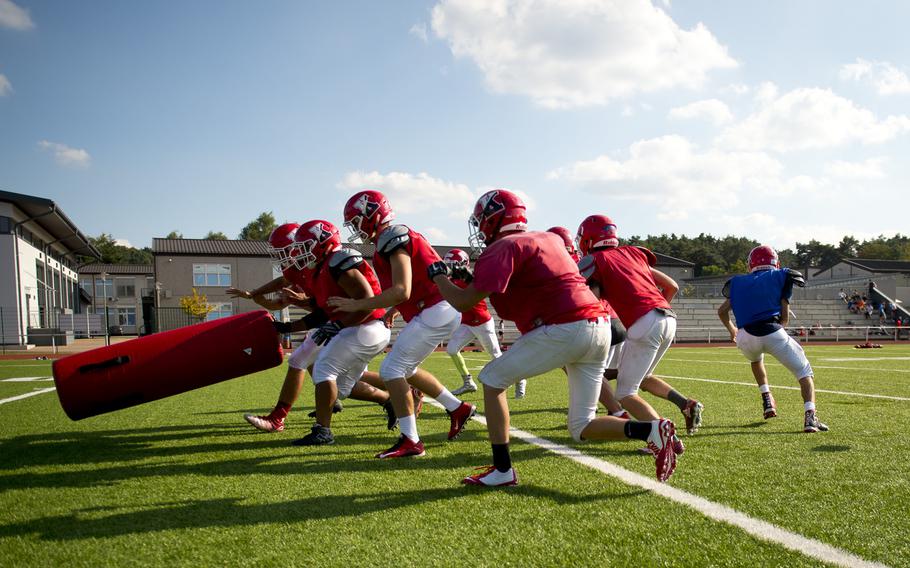 Fourth in a series of glimpses at high school football camps around Europe.
A busy construction site occupies one prominent corner of Vogelweh Military Complex in Kaiserslautern, Germany. This is the site of the forthcoming Kaiserslautern High School, an intended state-of-the-art replacement for the well-worn building up the street.
Immediately next to this construction site is the field where the Kaiserslautern Raiders are conducting their preseason football workouts. The football stadium is fully-built and sees regular high-profile action as DODEA-Europe's showcase for football, soccer and track and field championship events.
But the football team that calls that field home has far more in common with the construction site next door.
After a few solid years of gradual but measurable progress from the depths of a long-term winless streak, the Raiders are once again at the blueprint stage of a rebuild.
New coach Lin Hairstone is the project foreman. His efforts are currently trained on laying down a foundation for future success.
On offense, Hairstone is stressing ball control and short-range running, a straightforward philosophy of moving the first-down chains through incremental gains.
On defense, Hairstone wants to control the line of scrimmage and smother opposing drives before they can gain similar momentum.
The program has a healthy core of 22 returning players to execute that vision and improve on last year's one-win season, and it's stocked with promising underclassmen who might be here long enough to see the project through.
If things go well, a contending football team will play its home games here by the time the new high school opens its doors. But there is a lot of earth to move between now and then.
---
---
---
---