Swimmers leave legacies in EFSL championships
---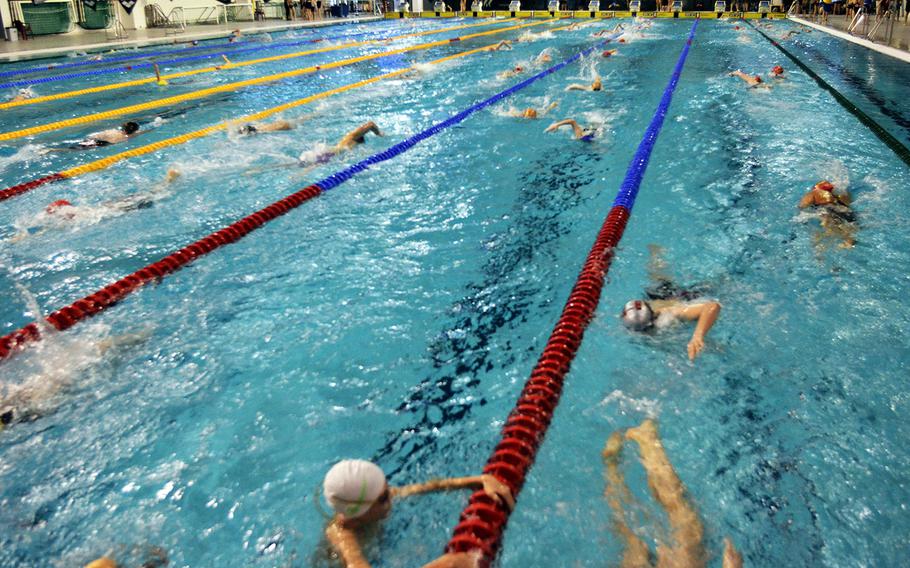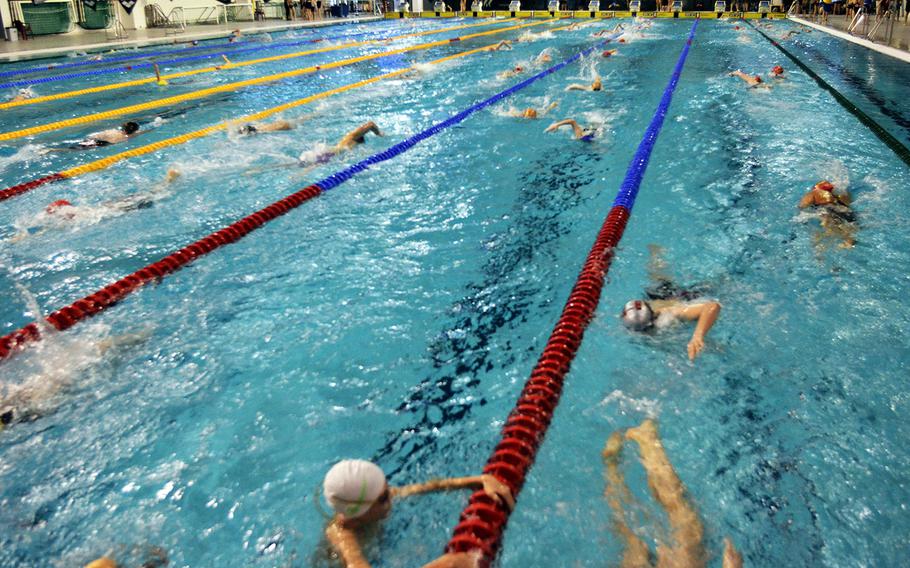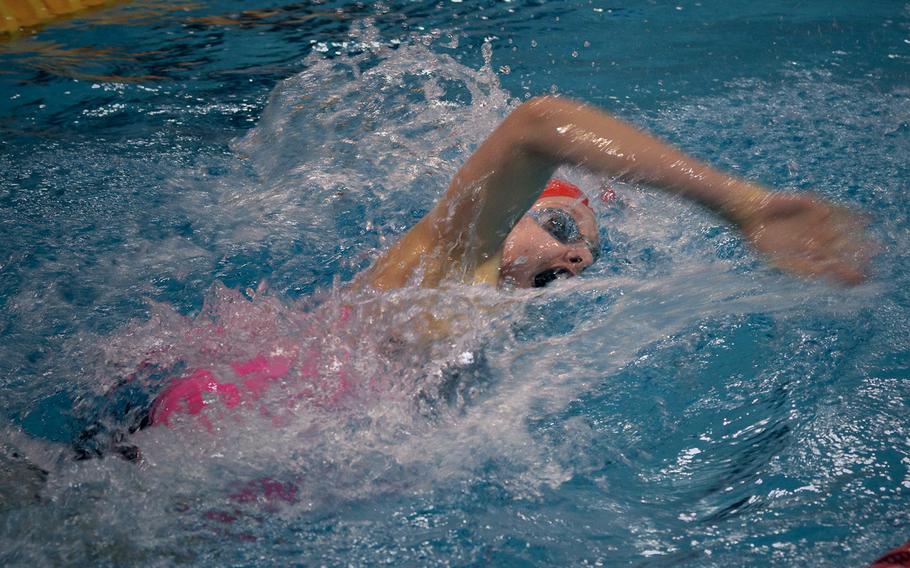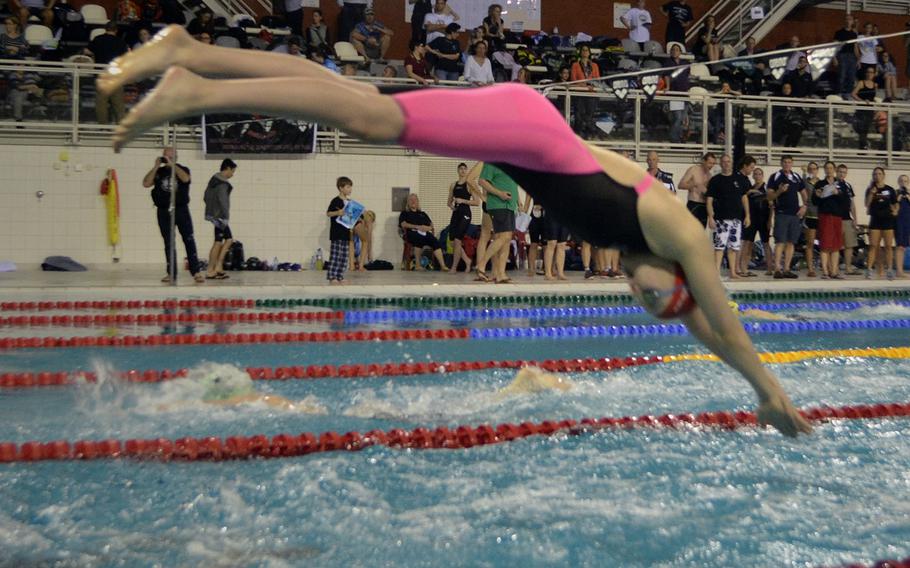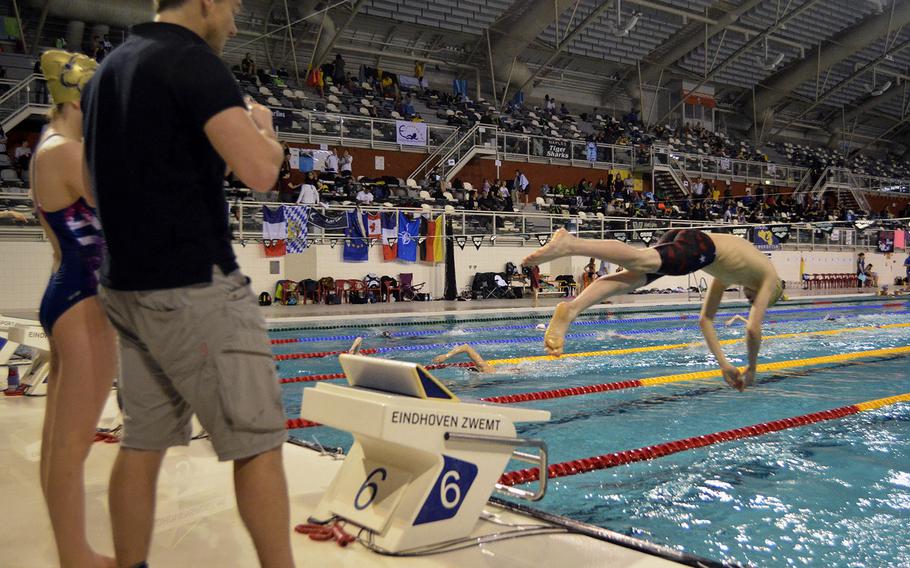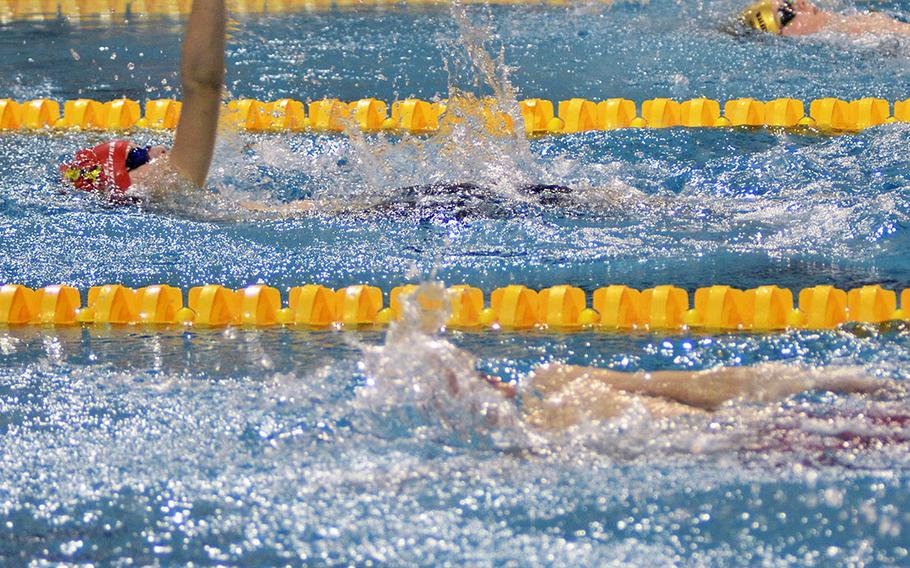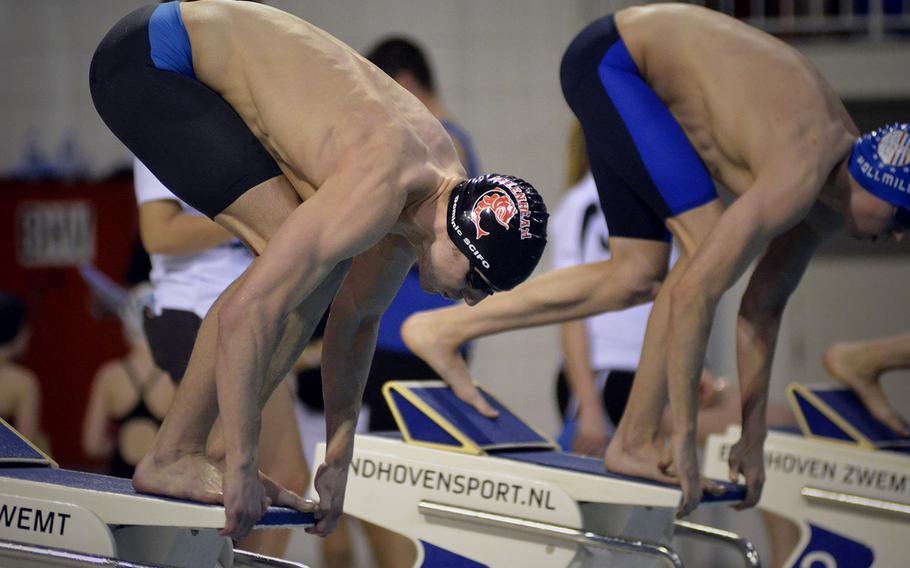 EINDHOVEN, Netherlands ― More than 2,000 individual entries into the pool left 20 event records broken by Sunday's conclusion of the annual two-day European Forces Swim League championships.
Stuttgart's Ella Bathurst finished with six records in the girls 13-14-year-old division: 100-meter freestyle (59.39 seconds), 100 breaststroke (1 minute, 18.22 seconds) and 400 freestyle (4:44.36) from Saturday and 50 freestyle (27.47), 200 freestyle (2:12.25) and 200 individual medley (2:29.10) Sunday.
"For me it's not about rivalries," Bathurst said. "When I get in the pool, I think of it as just me and the clock and I don't worry about anyone else."
Geilenkirchen's Hylcke de Beer followed close behind, setting four records in the girls 9-year-old category: 50 butterfly (34.85), 50 breaststroke (41.66), 50 freestyle (31.01) and 50 backstroke (37.12).
Kaiserslautern's Leon Pierre-Louis finished the championships with three records in the 8-under boys category: 50 freestyle (34.37), 100 freestyle (1:20.81) and 200 freestyle (2:54.76).
"I like breaking records and I do it because I think swimming is my talent," Pierre-Louis said. "I feel like I'm a star."
Other records were set Sunday by SHAPE's Daniel Heath (9 boys 100 freestyle, 1:16.71), Kaiserslautern (mixed 11-12 200 freestyle relay, 1:58.80; mixed 11-12 200 medley relay, 2:14.20) and Stuttgart (mixed 13-14 200 freestyle relay, 1:54.11).
Stuttgart walked away with a combined medal count of 96 with 37 gold, 37 silver and 22 bronze. The Kaiserslautern Kingfish followed closely with 78 medals: 33 gold, 25 silver and 20 bronze.
Familiar names continued to appear in the top three in each event as many swimmers took advantage of the opportunity to compete nearly every chance they could in their age brackets.
Most swimmers left the arena exhausted, with many laden down by trophies, medals and ribbons earned by their efforts.
Next year they'll return to leave more legacies in the pool. At least until the next record-breaker comes along.
"You know everyone is chasing gold, but it's good to know that you're beating the people that swam before you and it's really rewarding," Lakenheath's 17-year-old Dominic Scifo said, who set a record in the 17-19 boys 100 butterfly (58.30).
---
---
---
---