Stuttgart, Naples set up showdown with pair of victories
by
Kent Harris
January 21, 2017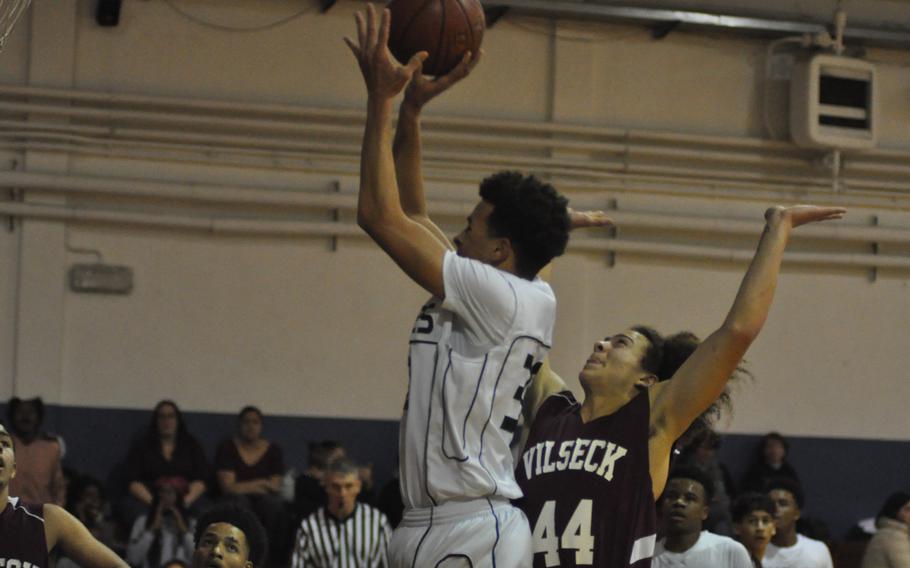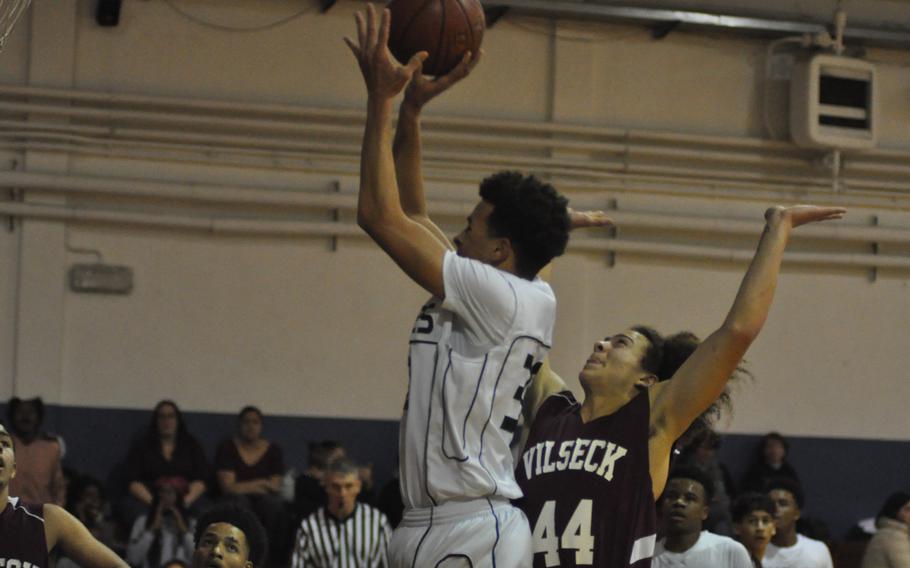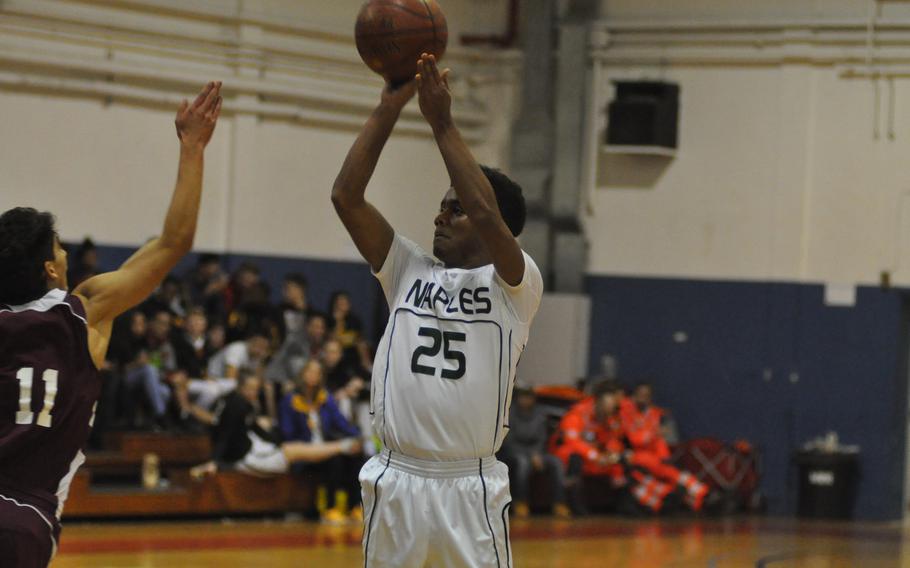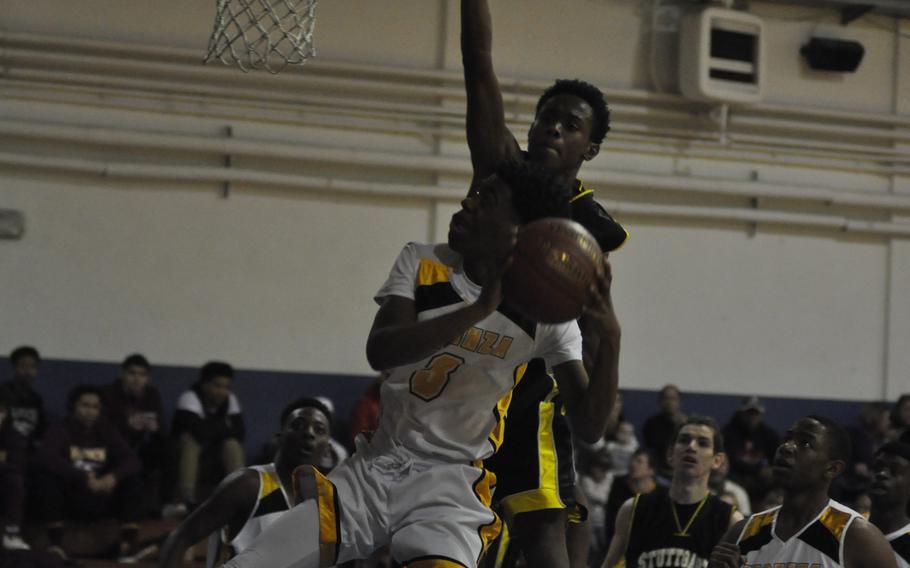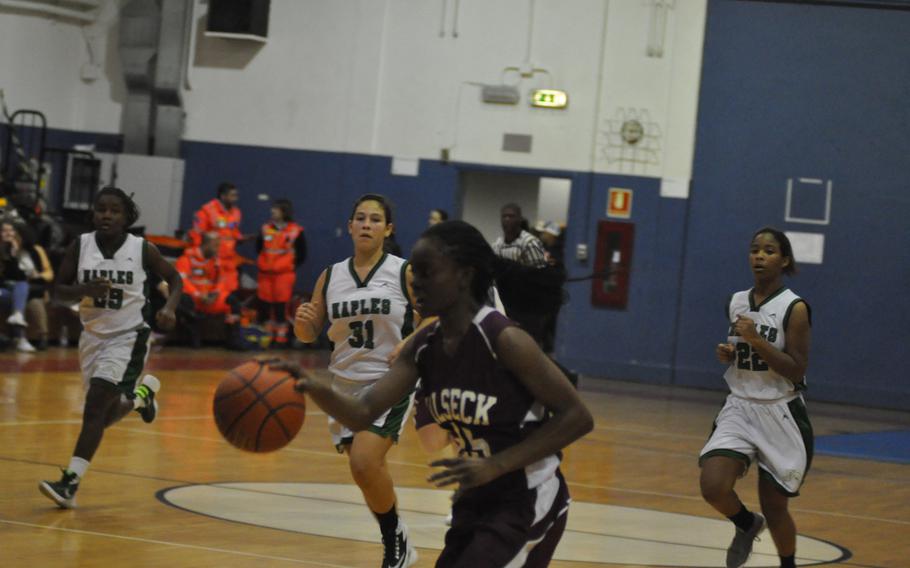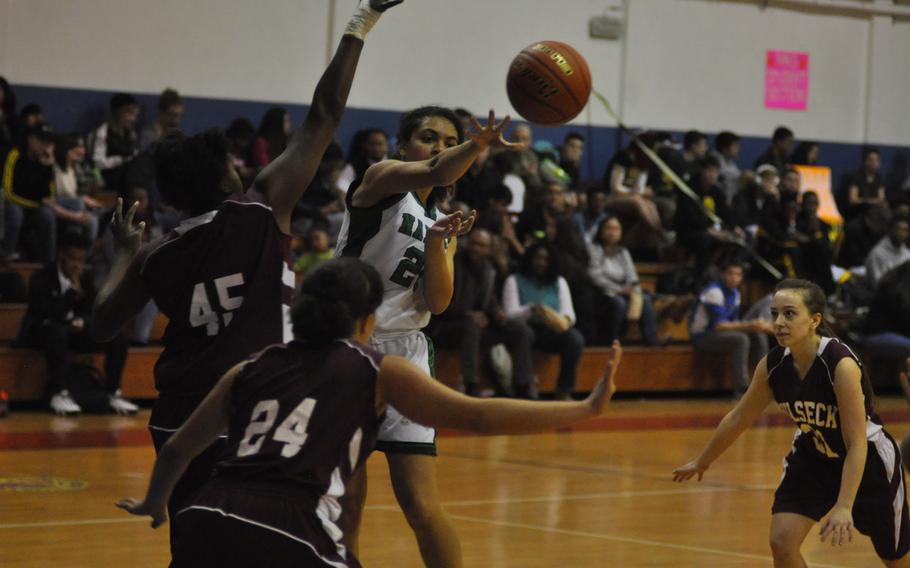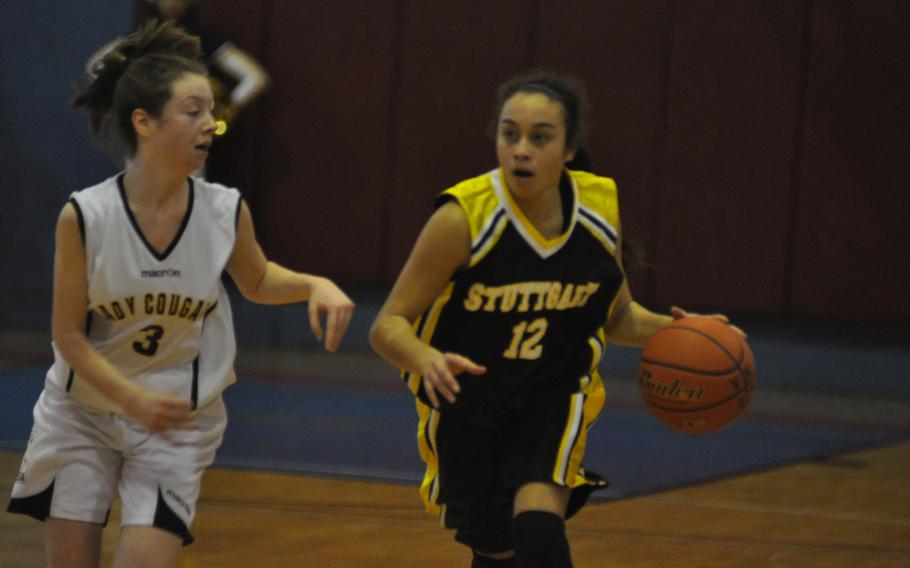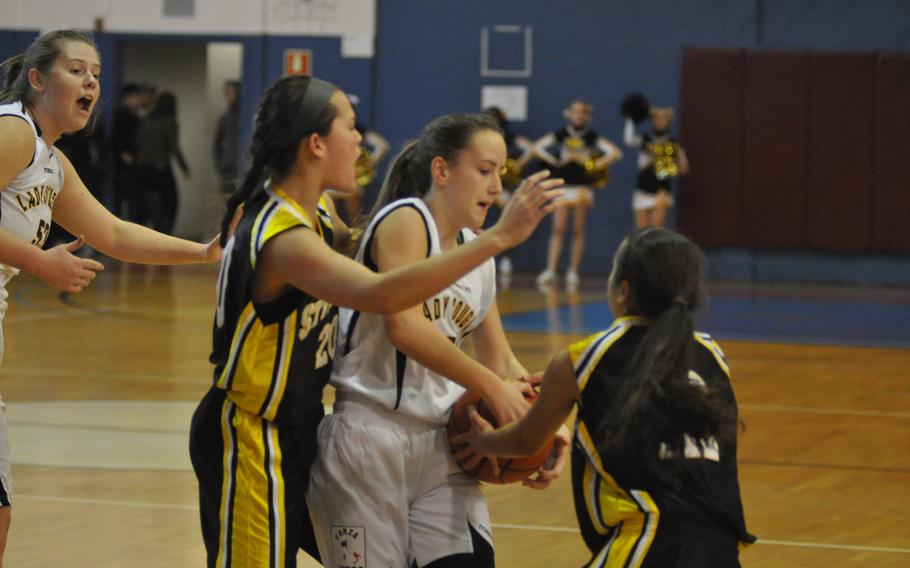 VICENZA, Italy – The "V" in Vilseck and Vicenza didn't stand for victory Friday night.
Stuttgart and Naples each came away with two wins on the opening day of an annual DODEA-Europe basketball event that gives teams a chance to play each other before the European championships.
The boys' games were competitive. The girls' were not.
BoysNaples 67, Vilseck 51: The Wildcats looked like they were going to run away with the win early on, building a 16-6 lead after one period — but the Falcons came roaring back, tying the game at halftime and then holding a slight edge throughout much of the third period.
When Naples center KC Evans fouled out with 4 minutes and 47 seconds left and the game tied at 49, Vilseck held the advantage. Evans (18 points, nine rebounds) and fellow four-year starter Terrell Staten (35 points) don't generally get a lot of support.
"I was going to call a timeout to regroup," Naples coach Craig Lord said. "But we decided to just let them play."
And the Wildcats supporting cast – along with Staten – stepped up. Thomas Menoni banked in a pair of three-point shots and Omar Lopez hit two free throws as Naples pulled away.
"I think we learned something about ourselves," Lord said. "And that wouldn't have happened if [Evans] was still in there."
Vilseck, led by Kenya Pinckney's 14 points, didn't help itself by converting only four of 16 free throw attempts.
Stuttgart 62, Vicenza 46: Though the final score didn't reflect it, the Cougars gave the Panthers all they wanted for two and a half quarters.
Stuttgart's Brendan Campbell rebounded the ball and lobbed a pass to Ahmad Johnson for a dunk late in the first half. Vicenza responded immediately with a Kai're Grant three-pointer just before the buzzer to take a 29-23 advantage.
The lead was 37-35 in the third when Stuttgart scored 12 straight points – shutting the Wildcats out the rest of the period, thanks to the inside-out combination of guard Kenneth Short and center Daniel Wetlesen. Short hit a three-point shot with 4:18 to play to give Stuttgart the lead and set up one of Wetlesen's two layups with a steal and Stuttgart never looked back.
"I liked what I saw in the second half," Stuttgart coach Mitchel Hiser said. "Not the first."
Johnson finished with a game-high 15 points and grabbed eight rebounds for the Panthers.
GirlsNaples 37, Vilseck 14: The Wildcats went up 13-0 after a quarter, then struggled through a rough second-period before blowing the game open.
Freshman Jade Sawyer — who finished with 16 points and eight rebounds — was solid throughout for the Wildcats, who don't have a senior on the roster.
"We hit a few shots from outside, we were aggressive on the press and we're getting better on our passes," Naples coach Tim Smith said, highlighting the positives.
He didn't mention the second quarter, in which Naples scored only two points to forge a 15-6 halftime advantage. The Wildcats revved it back up again in the third, using a 17-4 advantage to put the game away.
Stuttgart 47, Vicenza 7: The unbeaten Panthers turned in the most dominant performance of the day against the short-handed Cougars, who lost star center Adrianna Lovelace early in the first quarter.
When Lovelace left, so did Vicenza's chances. The Cougars were killed on the boards, with five different Stuttgart players grabbing at least five rebounds.
A full-court press led by seniors Meaghan Ambelang and Marissa Encarnacion and sophomore Adan Maher would have probably proved devastating even if Lovelace had not re-injured an ankle that could keep her out for two weeks.
"I love playing defense," said Ambelang, who – not coincidentally – is a defender for the Panthers' champion soccer team.
"Our goal is a championship," she said. "Of course, that's probably every team's goal. But I think we have the talent to do it."
Vicenza wouldn't be arguing. After putting up three points in the opening quarter, the Cougars didn't score again until 6:31 in the final period. Stuttgart was subbing most of that time and continuing to spread the ball around, with eight different players scoring and several more getting good shots that didn't fall.
"They're a very close group," Stuttgart coach Robin Hess said of her team's unselfishness.
Ambelang had 14 points to pace Stuttgart, which takes on Naples on Saturday in both boys and girls action. Vicenza meets Vilseck in two more games.