Stuttgart hoping to be the rare team that can repeat
by
Gregory Broome
August 29, 2018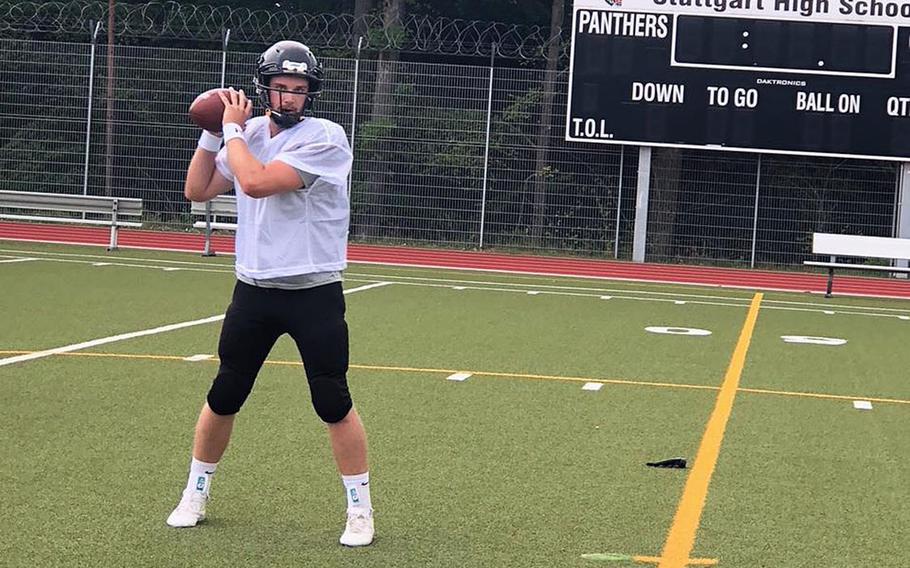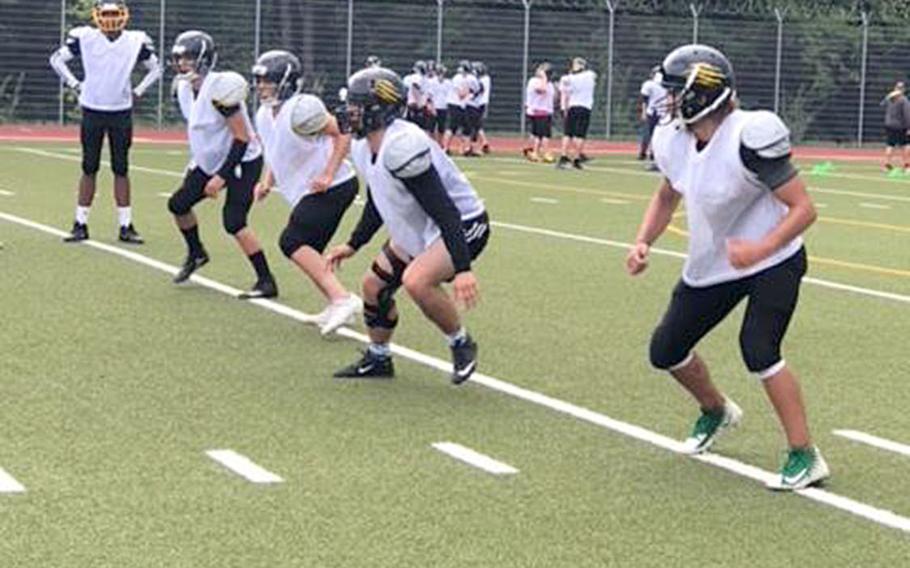 Sixth in a series of looks at high school football camps around Europe.
STUTTGART, Germany -- Their plight won't inspire a lot of sympathy from their DODEA-Europe Division I football rivals, but the Stuttgart Panthers are facing a real dilemma this fall: how to repeat as champions.
It's been more than a decade since a team, namely the 2007 Ramstein Royals, has successfully defended a Division I European football championship. The Panthers themselves know from recent experience just how hard the task is, having missed the playoffs the year after their breakthrough 2015 title.
"It's always tough to stay on top," head coach Billy Ratcliff said.
The Panthers are entering the season with a sense of urgency despite their status as defending champions, knowing that even a single loss can prove disastrous in DODEA-Europe's short regular season.
"If you lose the very first game, the team is already going to be in a down mindset," lineman Josh Olive said. "If you win the first game, the confidence is going to be up."
There's no catch-all secret to avoiding a 2016-style drop-off in 2018, said Ratcliff, who has guided the program throughout its recent run of two championships in three seasons.
Seeing as "every year is different" in DODEA-Europe sports, this season's success will be determined largely by how this collection of incumbents and newcomers coalesces as a team.
"You don't win without chemistry," Ratcliff said.
While it's too early to tell how the team-building process will play out over the next two months, Ratcliff is reassured that the team has the personnel and raw potential to maintain an elite level of play.
"I honestly think we're deeper and we're more talented than last year," Ratcliff said, even as he cited a number of key lineup vacancies left by the summer's roster turnover.
On-field roles aren't the only ones that need to be capably filled, however.
"The years that we typically have done well we've had great leadership," Ratcliff said. "Leadership and chemistry, to me, play the biggest role in your team being able to go deep into the playoffs and being competitive."
Returning senior lineman John Carroll is ready to take on a central leadership role.
"I have to be a role model, I have to make sure that I do my job to the best of my ability and I also have to make sure that they do their jobs to the best of their abilities," Carroll said.
If that happens as planned, Stuttgart might be the team to finally break Division I's long streak of letdowns.
Twitter: @broomestripes