Stuttgart caps perfect season by routing Royals
---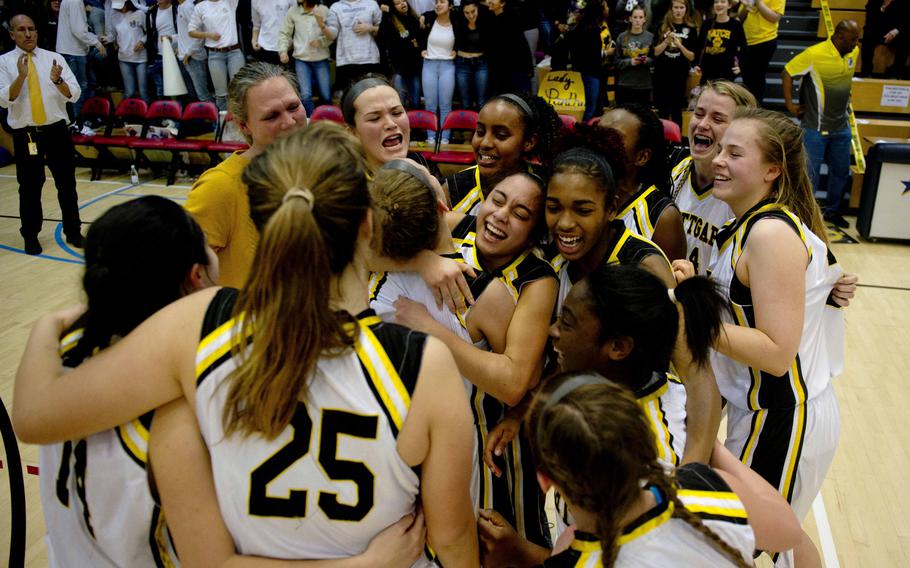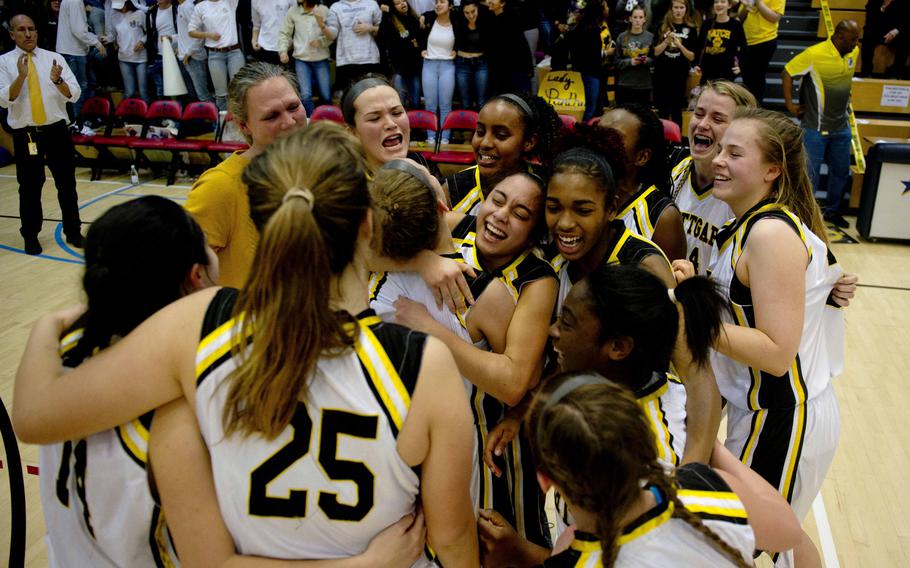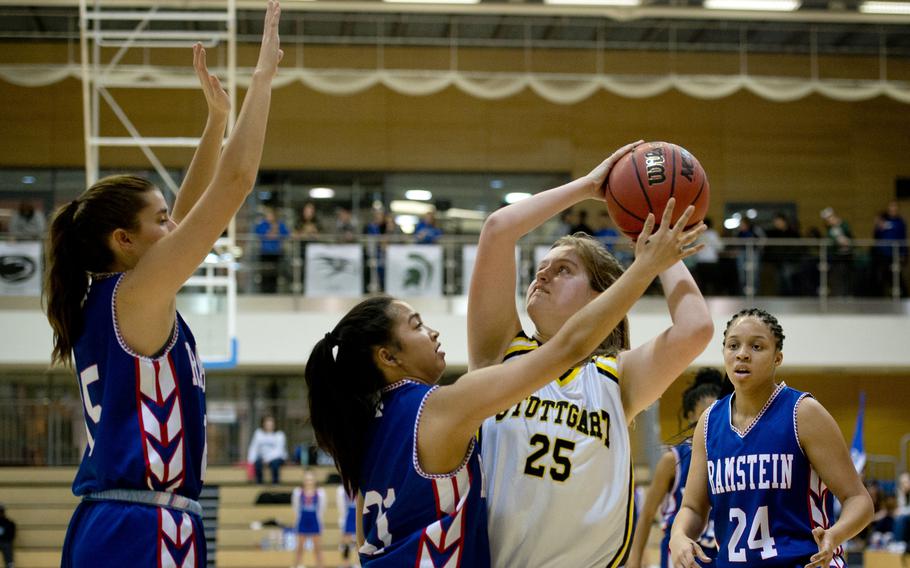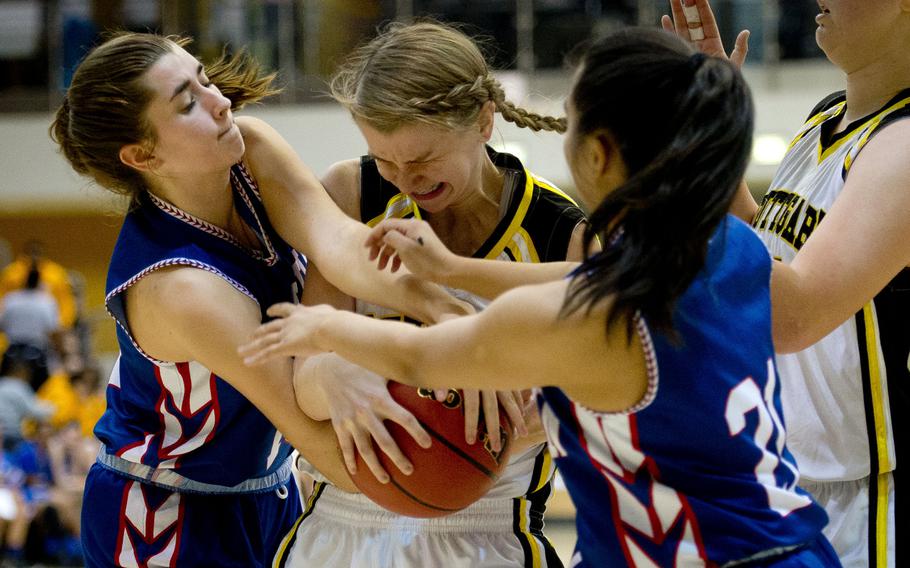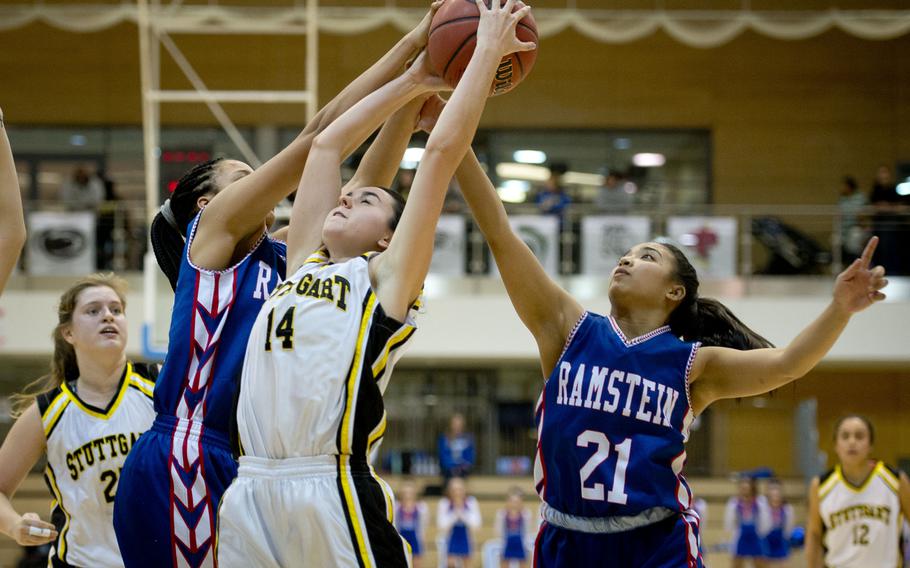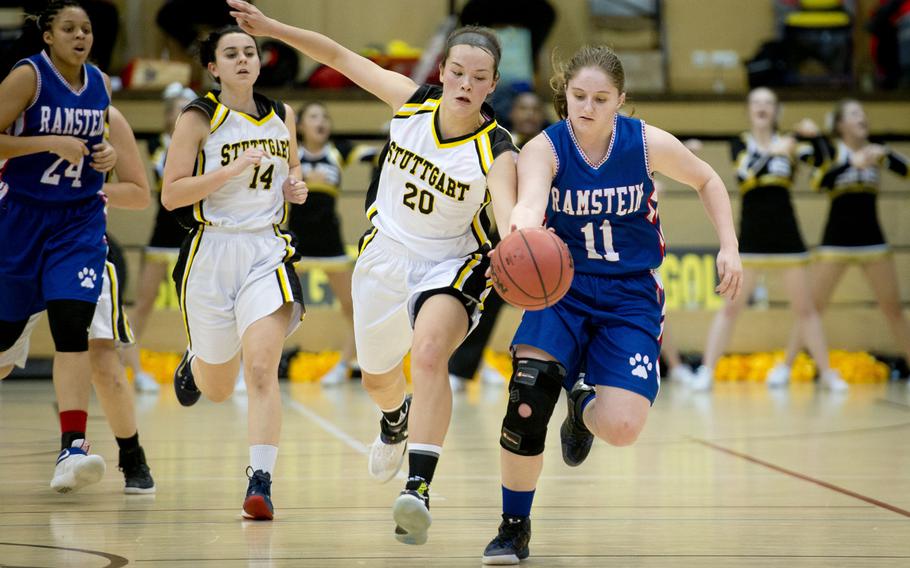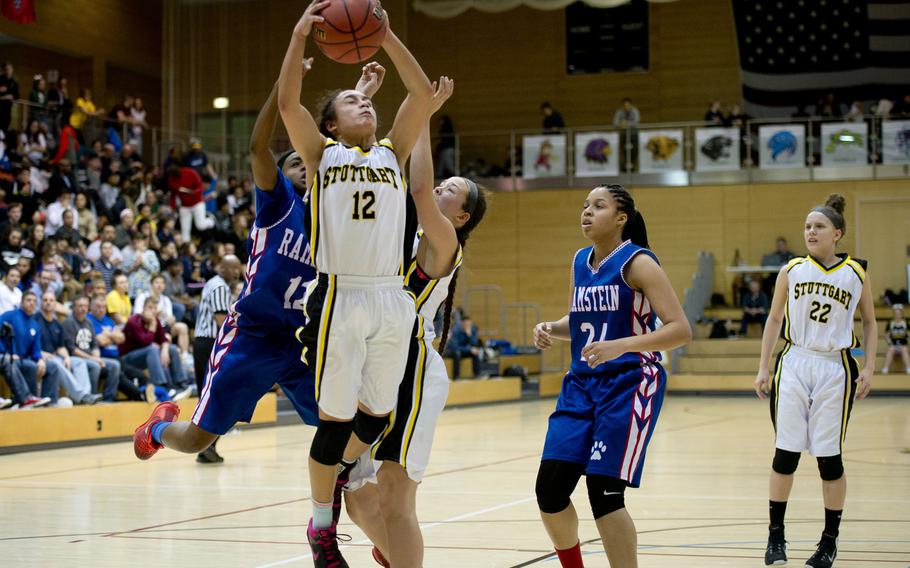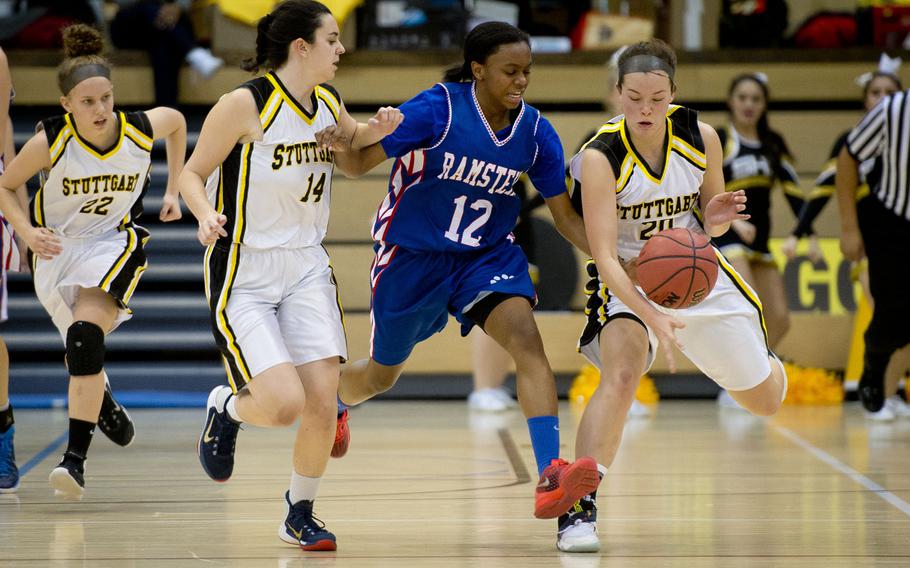 WIESBADEN, Germany — The Stuttgart Panthers girls won their first DODEA-Europe Division I championship since 2011 in decisive fashion Saturday with a 36-8 evisceration of the Ramstein Royals. The victory was the culmination of a dominant tournament run in which their average margin of victory was 25.8 points after an undefeated regular season.
"I never thought about (being undefeated) – we take it game by game and play to win," coach Robin Hess said. "[The players] are always looking to improve, every day. They'd rather practice offense than defense."
After falling behind early 1-0, the Panthers scored the next 28 points before Ramstein managed a response.
The Panthers' defense was smothering, giving Royal ball handlers not a moment to think and leading to a huge number of turnovers, which Stuttgart converted into easy buckets on the other end.
Senior guard Marissa Encarnacion led the way offensively and defensively, ably assisted by classmate Meaghan Ambelang, as the pair finished with nine and four points respectively, while menacing the opposition's ball handlers.
Ramstein, shorn of its best playmaker and shooter in senior Ashley Mateo – injured on Wednesday and only a limited participant Saturday – was devoid of ideas offensively, constantly running into dead ends and Stuttgart double-teams.
"We figured out and started saying this week that our defense propels our offense," Hess said. "That's what we'd say in every huddle – pick up our defense and our offense will come."
It's a harsh comedown for the Royals, who triumphed over Vicenza in last year's final matchup 54-46, largely due to Mateo's shooting behind the arc.
Stuttgart won't be too concerned, however. The emphatic nature of their win was the result of good communication and teamwork built up over the season, Encarnacion said.
"We always have it in the back of our minds to play unselfish basketball," she said. "More importantly, we're all best friends, we all gel together. We spend time together outside of basketball, and we're really close."
---
---
---
---