Spangdahlem wins a pair of close ones with Hohenfels
by
Immanuel Johnson
January 25, 2020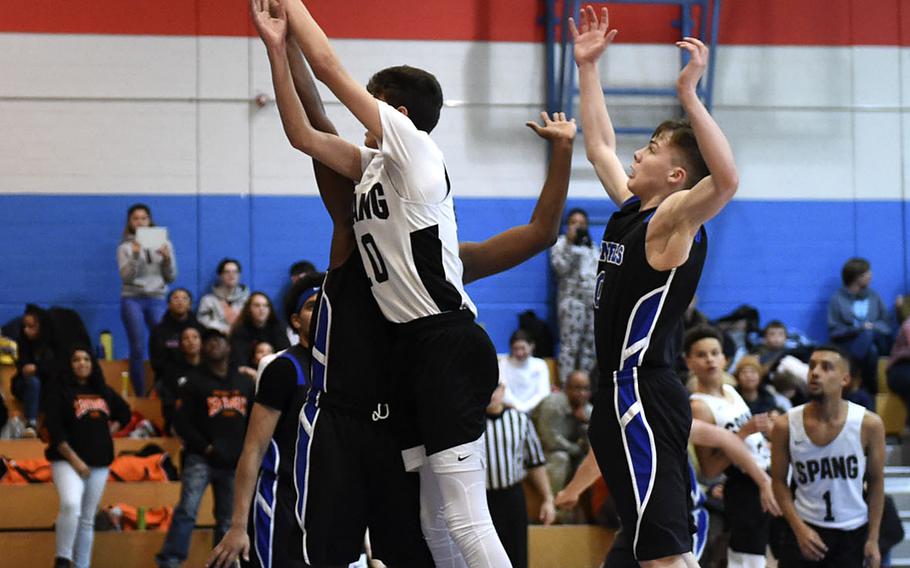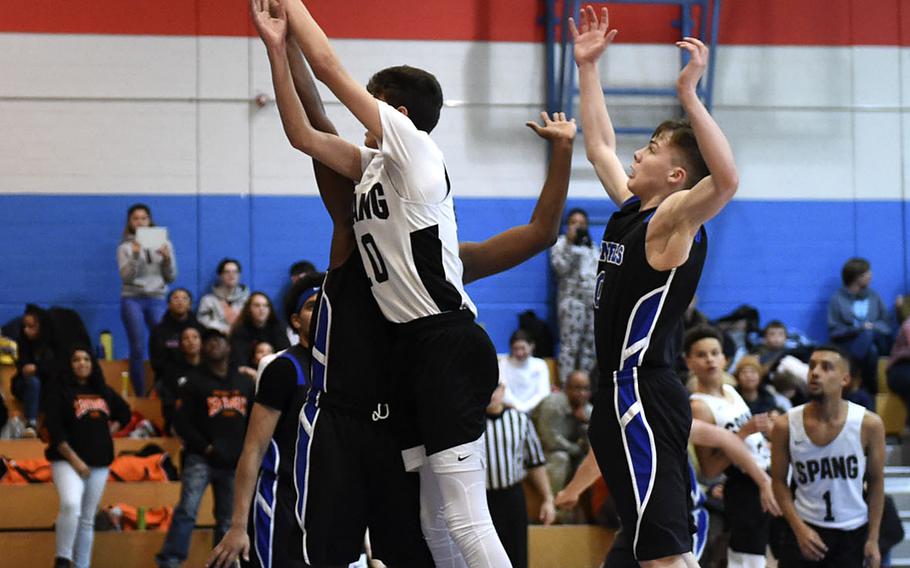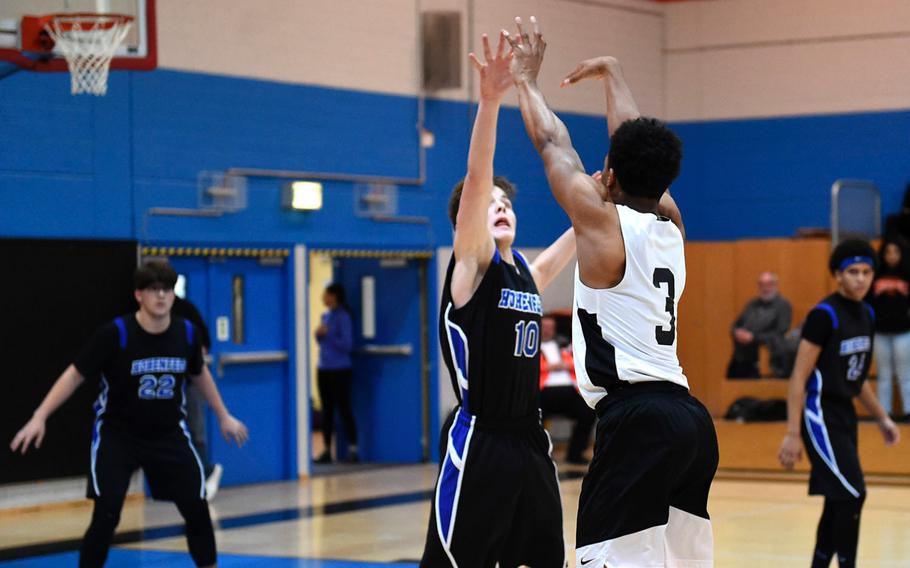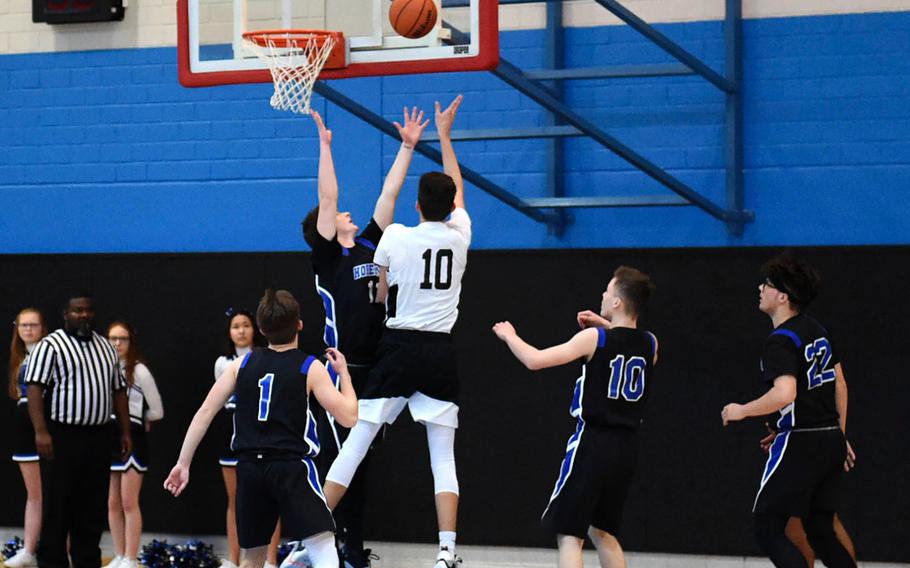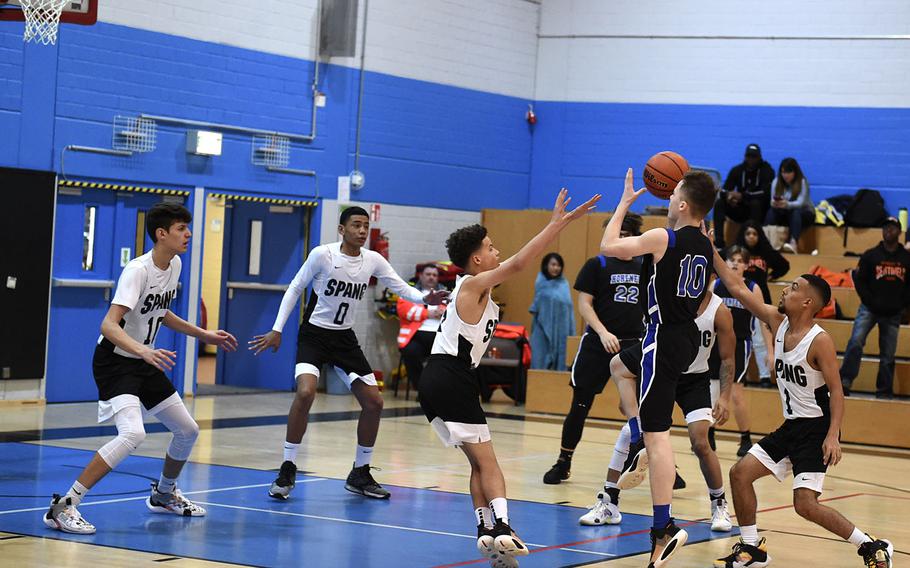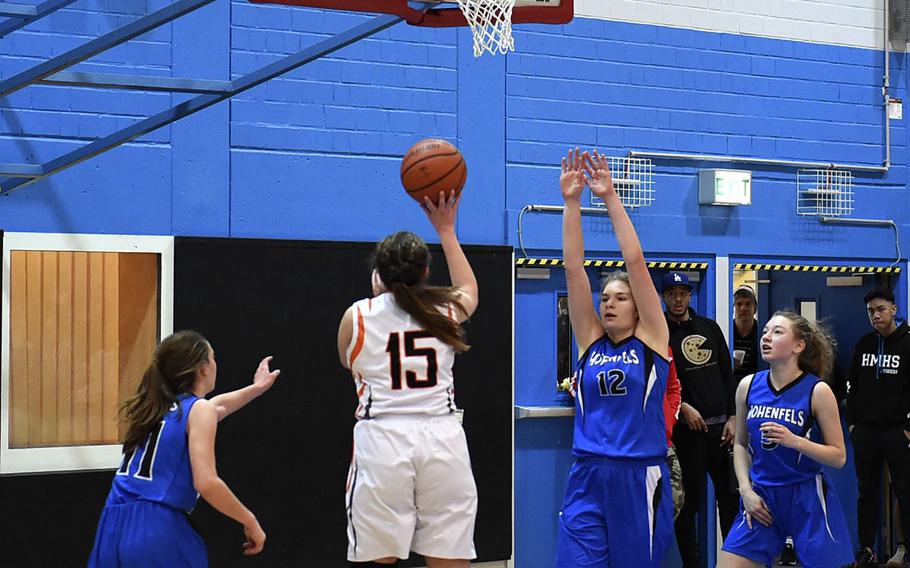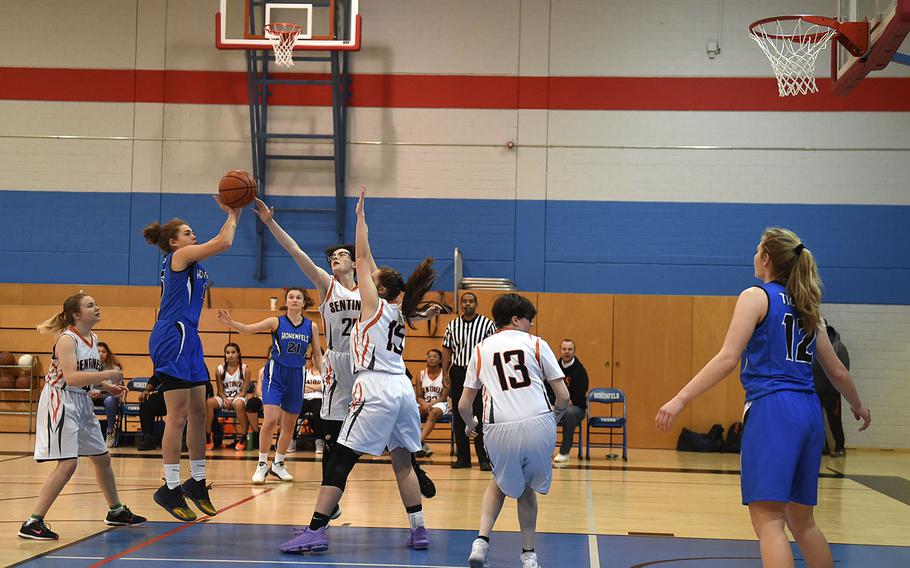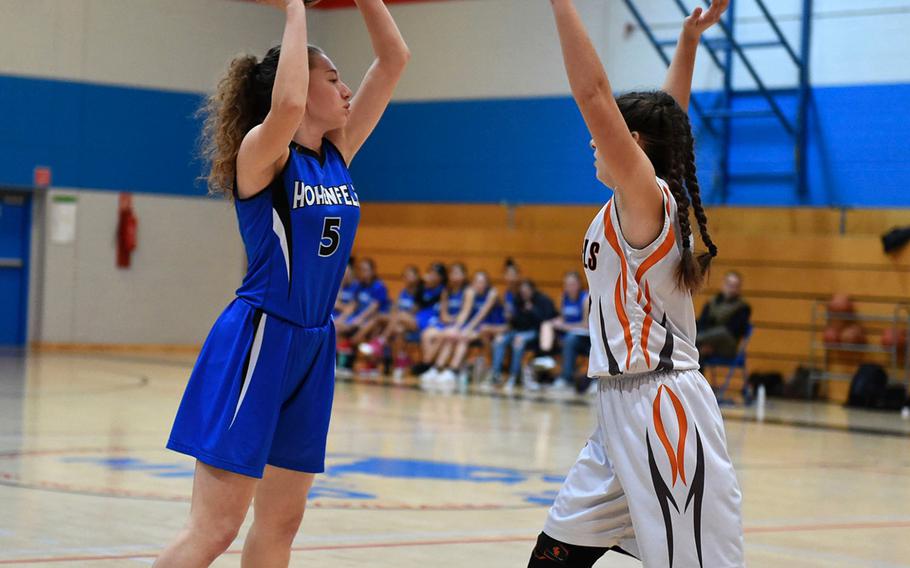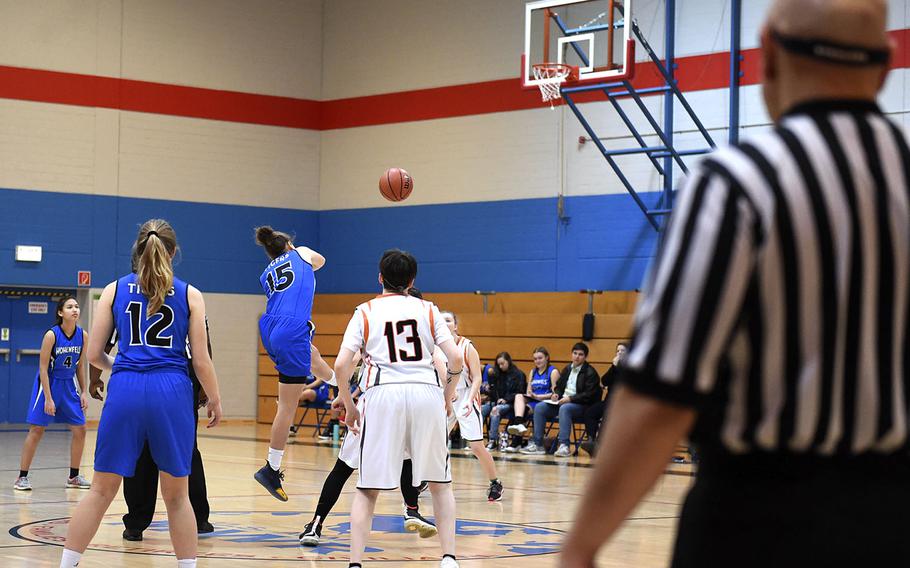 HOHENFELS, Germany – The DODEA-Europe Division III basketball tournaments are still a month away. But it didn't seem like it Saturday as four teams battled with sometimes championship-like intensity.
GirlsSpangdahlem 41, Hohenfels 39: This game was back and forth the entire time. The Sentinels managed to communicate and out-hustle the Tigers to come out on top.
"The girls really believed in themselves as a team, so that is what really kept them together" Spangdahlem coach Chris Howard said. "They talked to each other, they communicate and this is what teamwork is all about."
Sophomore Lorelai Vargo scored 11 points for Spangdahlem.
"We have a lot of good friendships on the team and were missing one of our best players. So it has been really hard to compete this weekend, but we pulled through," Vargo said. "We pushed through and worked on our passes and talked to each other."
Bridget Donovan led the Sentinels with 12 points and Emerson Retka came behind Vargo with 10. June Smith led Hohenfels with 22.
BoysSpangdahlem 69, Hohenfels 60: In another thriller, the Sentinels had the upper had with more consistency and support from a small but vocal group of fans.
The game was tied at halftime and the Sentinels held a 49-45 lead after three quarters.
Senior Deon Montgomery powered through with a total of 24 points. Right behind him was Antonio DeJesus with 16. The two just managed to offset DeShawn Herold-Adams, who led the Tigers with a whopping 34 points.
"Well basically, we shortened our rotation down to six people and worked really hard to take the middle of the court," Spangdahlem coach Nate Goolsby said "We took our time and did not turn the ball over that much – it was a good win for our program."
"We did extremely well; we started out a little sluggish but picked it up in the second half," Montgomery said. "We knew what we had to get done and we intensified it."
The Sentinels are getting ready to play Brussels next week. Hohenfels travels to Baumholder.Johnson.Immanuel@stripes.com Twitter: Manny_Stripes