Small meet doesn't dampen big dreams
by
Dan Stoutamire
January 27, 2018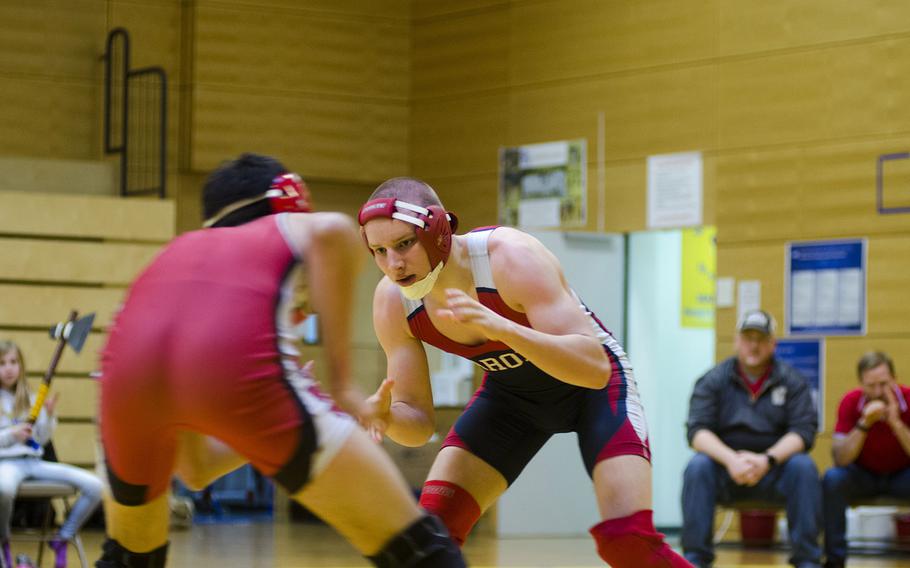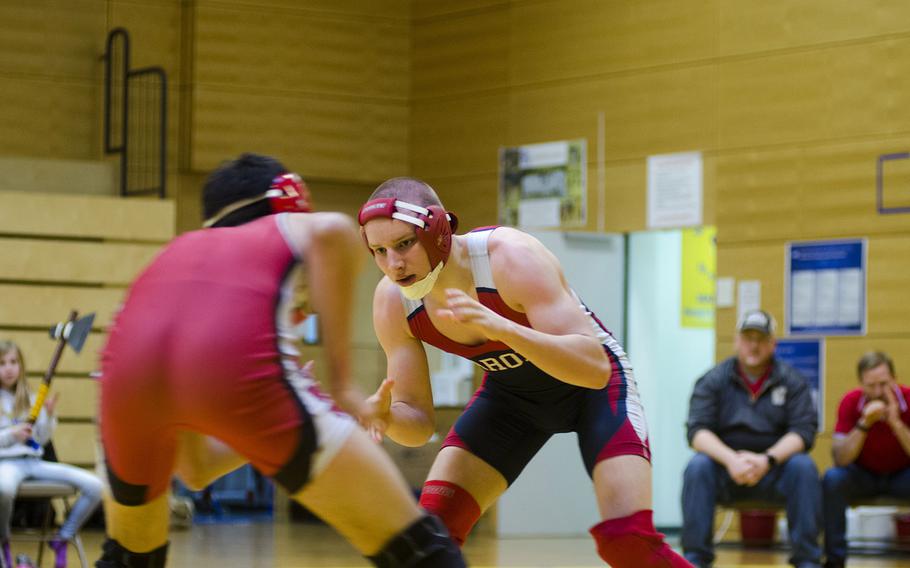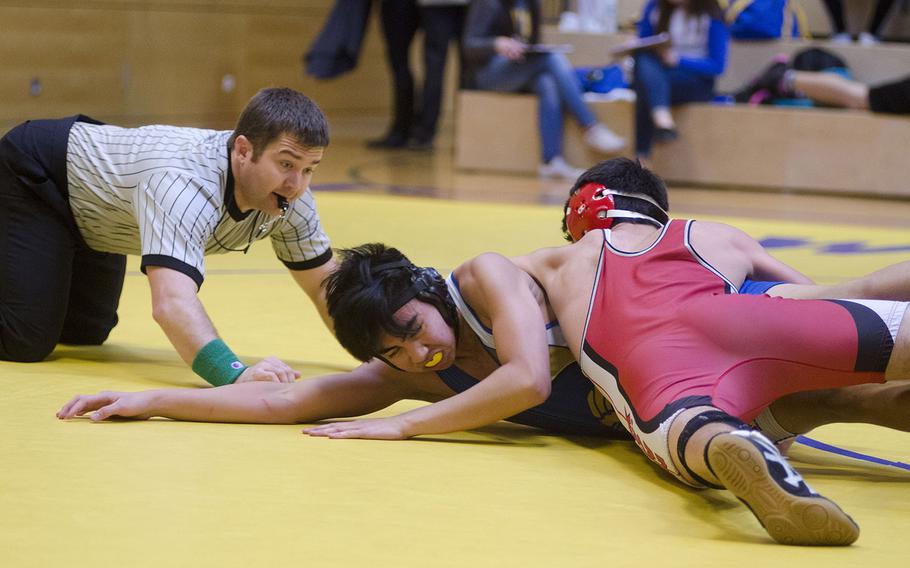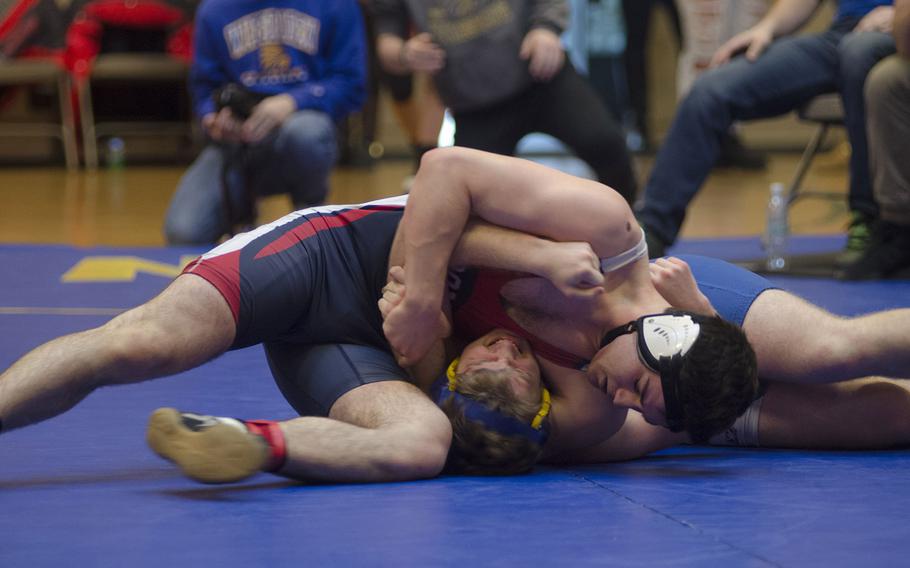 WIESBADEN, Germany – An abbreviated four-team wrestling meet Saturday meant that athletes had the opportunity to hone their skills in an hour-long practice session after competitive matches, weeks away from the season-culminating European championships.
"I'm glad to see that they're practicing, getting some extra mat time with kids that they don't see every day," Kaiserslautern coach Chris Kelly said.
Division II squad Spangdahlem impressed, with 138-pounder Brian Haney taking three matches and teammate Tyler McChord winning two in the 160-pound class. Kaiserslautern's Connor Mackie also looked impressive as he prepares for another deep European run, with two wins in the 120-pound class. Division III Baumholder also participated, along with host Wiesbaden.
The meet was marred by a dislocated elbow injury to Kaiserslautern's Evan Heryford, and action stopped for around 45 minutes as he was attended to by medical personnel before heading to the hospital.
Kelly said the injury is a relatively common one in competitive wrestling and hoped Heryford would be back for Europeans.
"Hopefully it's not too serious and he's able to rebound quickly. The kid's a workhorse, he will work harder than anyone else, he lives and breathes the sport."
Kelly said that Heryford had emerged as one of the team's veteran leaders on a young squad, alongside stalwarts Mackie, Royce Staley and Hunter Wiles.
Wiesbaden's Joshua Theodore, one of the leaders of Wiesbaden's small squad, impressed as well, and was Heryford's opponent in the match he was injured. Wiesbaden finished third as a team in last year's finals, and Theodore is looking to match that or better this year.
"We have about the same size team as last year, but I like how everyone's been putting in the work – they take it seriously, so everyone has been coming together to help each other, so I like that about our team," he said.
Personally, the senior said he's aiming to end his prep career on a high.
"For me, I plan on coming in first – I want to be first," he said. "I've been wrestling for four years, so I think that would be a good way to end it off."
Twitter: @DKS_Stripes