Shooters fine-tuning techniques with sights on finals
by
Martin Egnash
January 20, 2018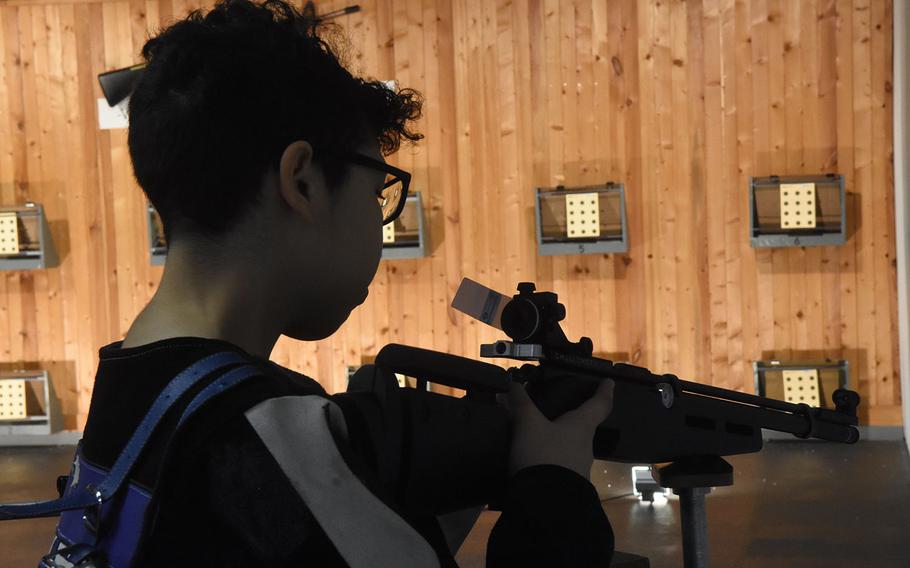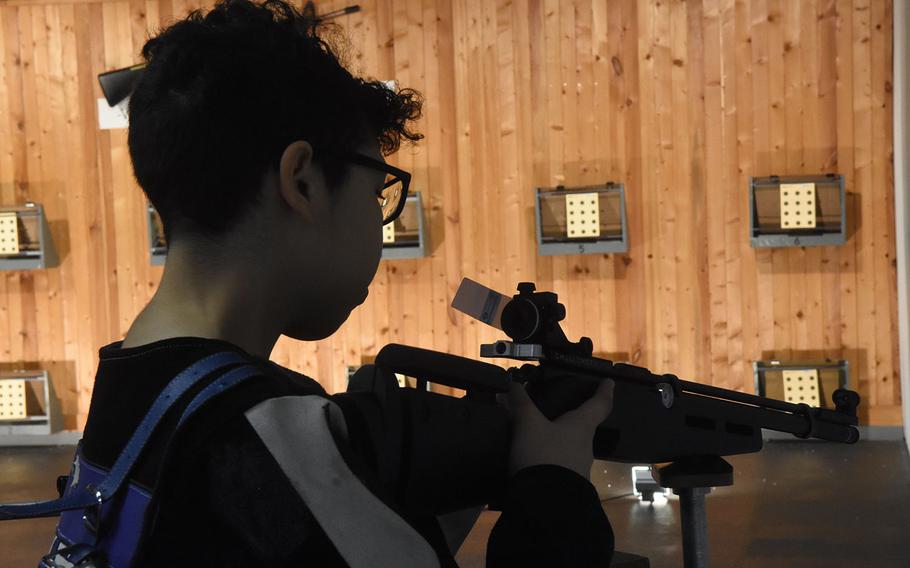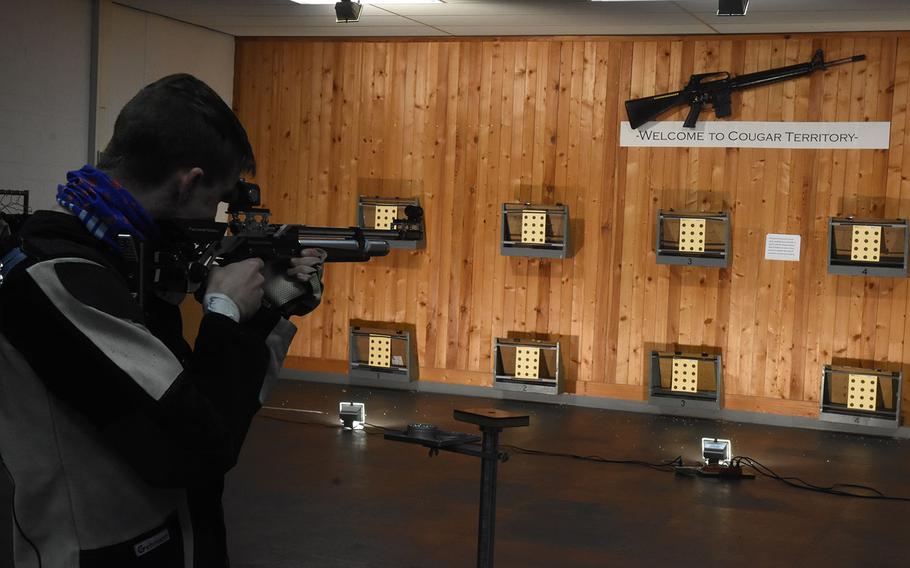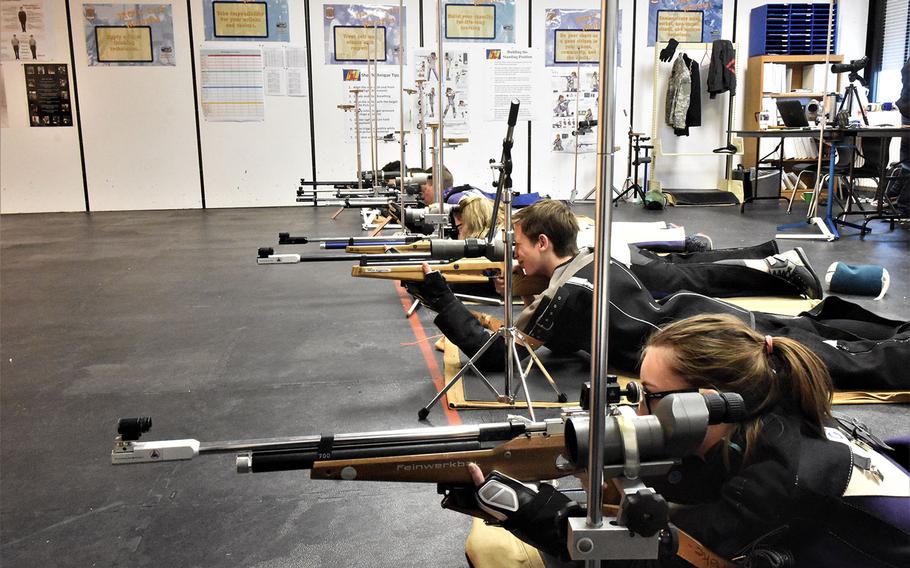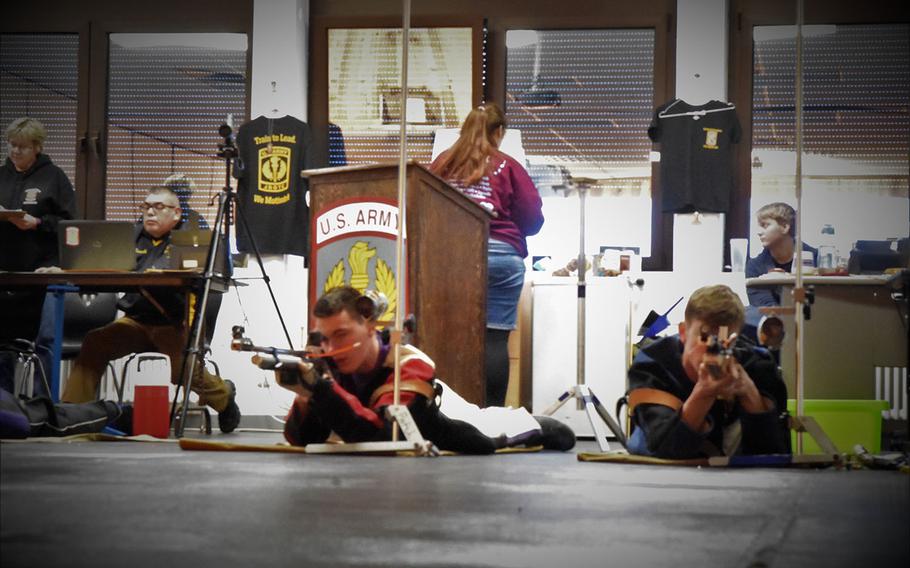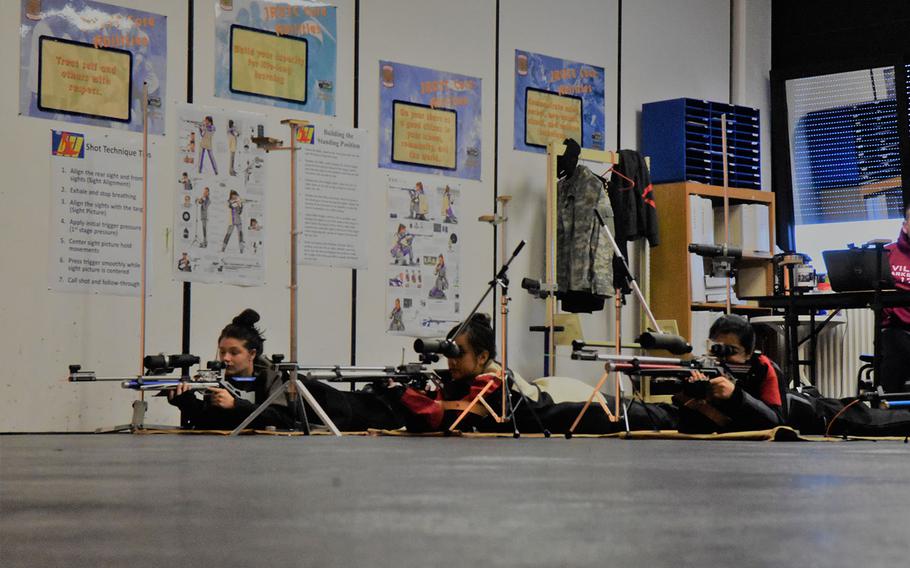 ANSBACH, Germany – In just two weeks, the top high school marksmen in Europe will compete to see which individual and team are the best in DODEA-Europe.
Saturday, five teams from the eastern half of the competition brought out their air rifles to see where they currently stand.
Stuttgart, unsurprisingly, shot very well, but not quite as well as the defending champion Panthers wanted to.
"Some of our shooters didn't do as well as they wanted to, but overall we did a good job," coach Raul Pinon said.
Vilseck's team shot second best, with a great performance by Mikaela Motherwell, who was only a handful of points away from consistent top-shooters from Stuttgart, Callum Funk and Fallon Dickinson.
"This sport is all about skill. Everything is on you when it comes to shooting," Vilseck coach John Sabala said.
This is Sabala's first year coaching after taking over from longtime coach Mitchell Pollock.
"I think I know how Pope Benedict felt when he took over for John Paul," Sabala said.
Julie Dallman, Hohenfels' coach, is also in her first year of marksmanship coaching. Her team is currently among the weaker squads in Europe, and will most likely not qualify for the championships.
"It's a very new team, but we keep getting better," Dallman said.
Ansbach's shooters, who came in third, are very confident about their chances in the upcoming championships.
"I have no doubt that we are going to do great at the (European championships)," captain Gabrielle Peach said. "I'm proud of my team. They're hard workers, and tea players."
Ansbach's top shooters, Jackie Muszczynski and Kelli Turner, are both freshmen.
"I was just added to the varsity team, so I felt like I had to prove that I deserved my spot on the team today," Turner said.
With Ansbach's best shooters relatively new, and many of Stuttgart's team graduating this year, it's only a matter of time before the Cougars beat the top-shooting Stuttgart team, Peach said.
Twitter: @Marty_Stripes