Europe volleyball - Day 1
Several teams get new life as second season begins
---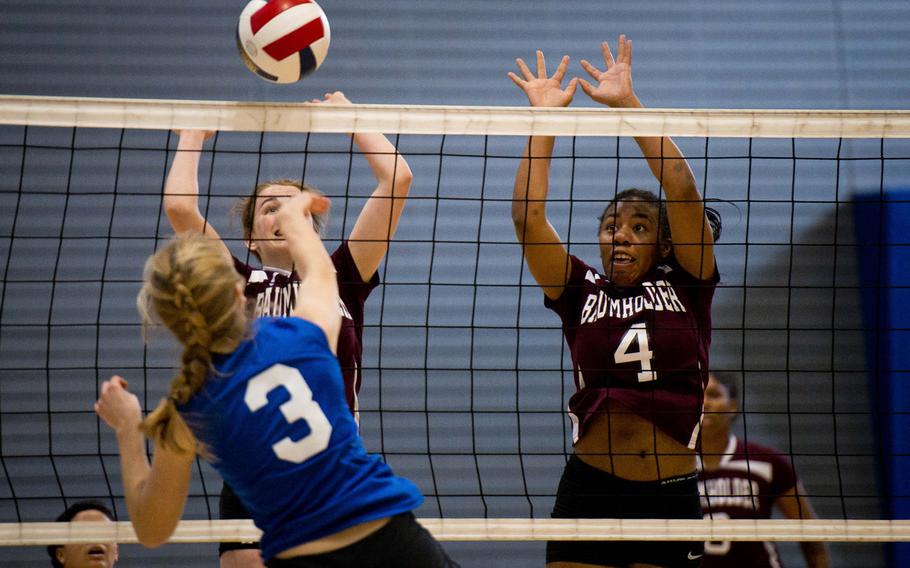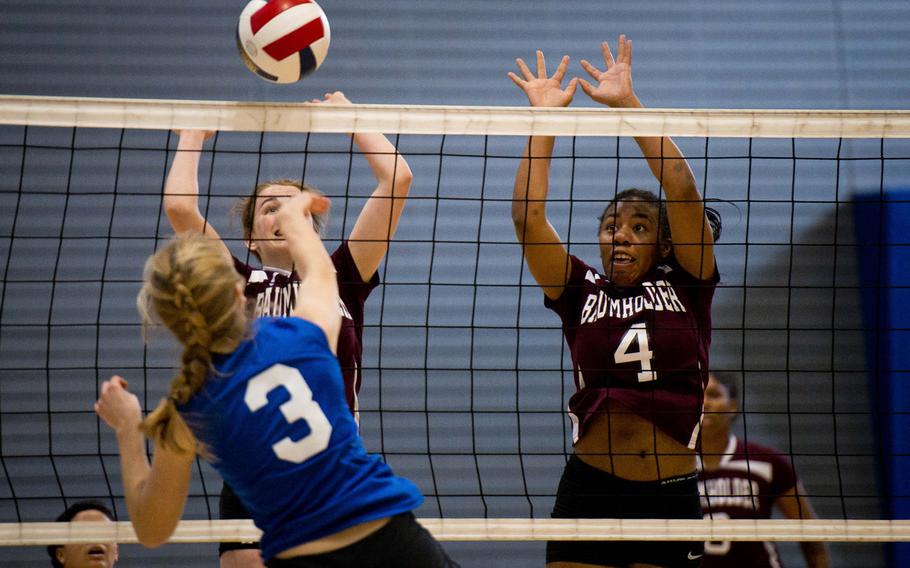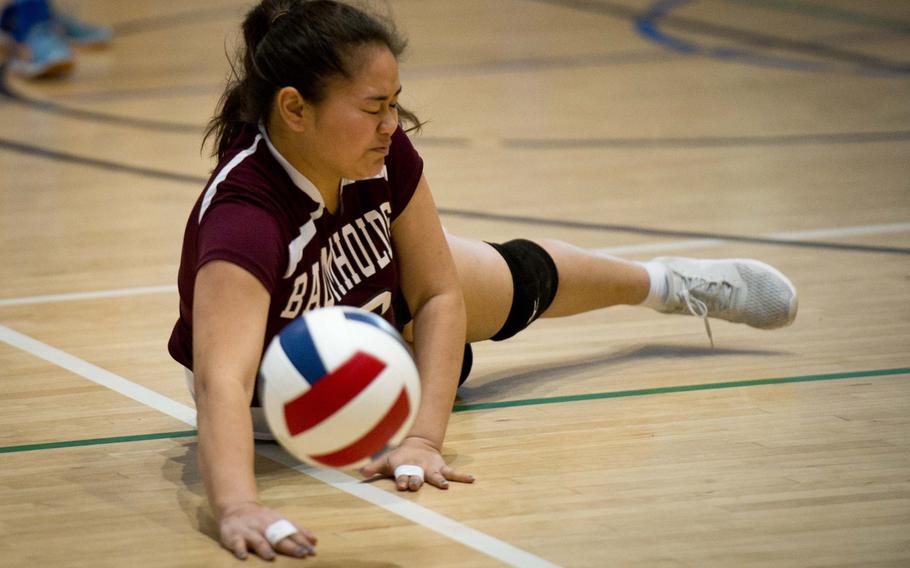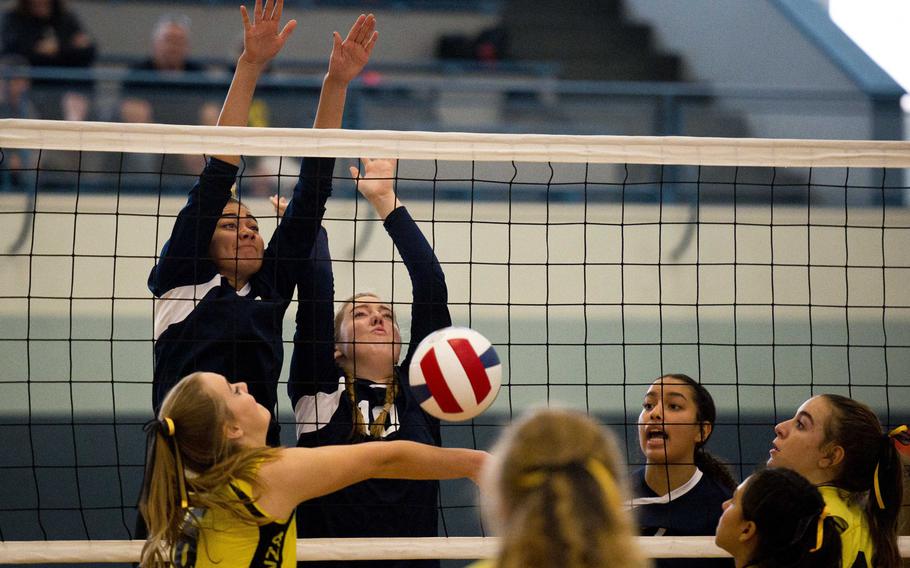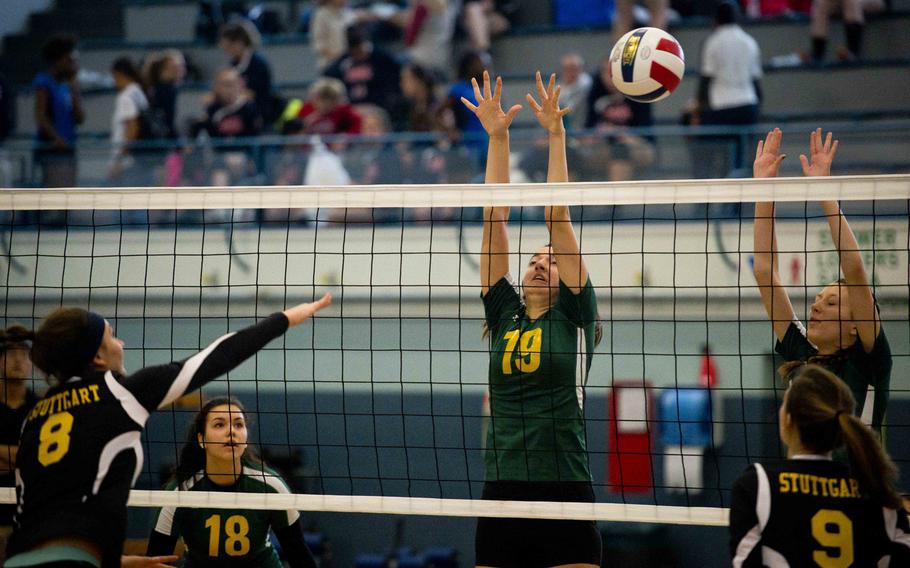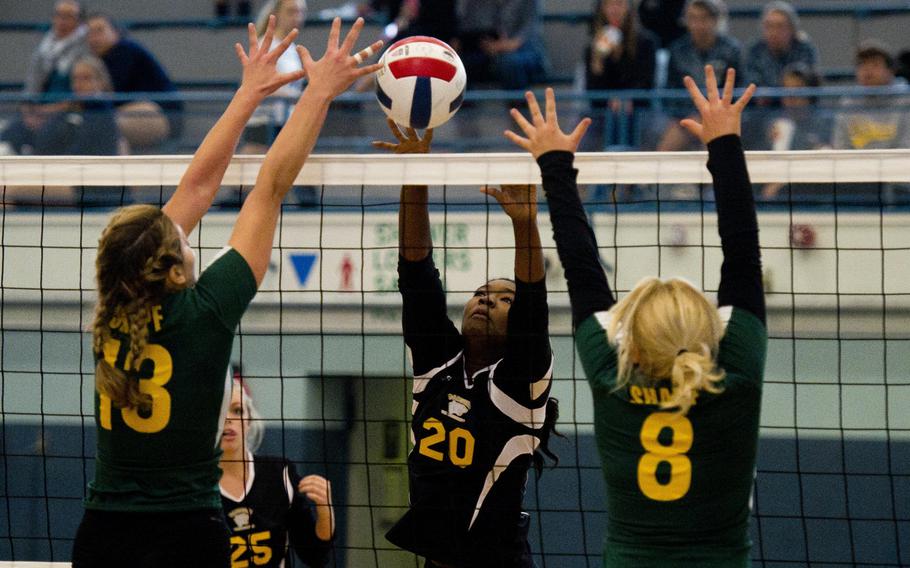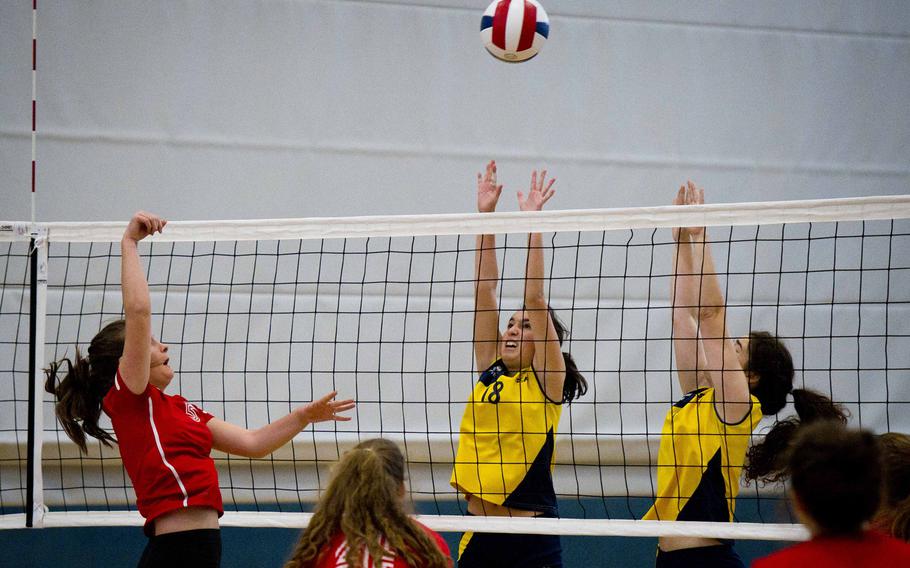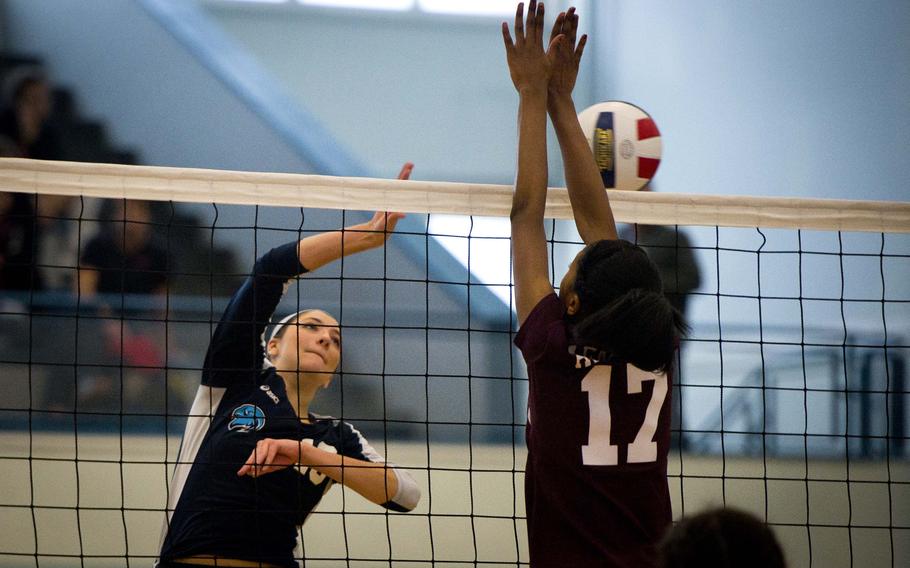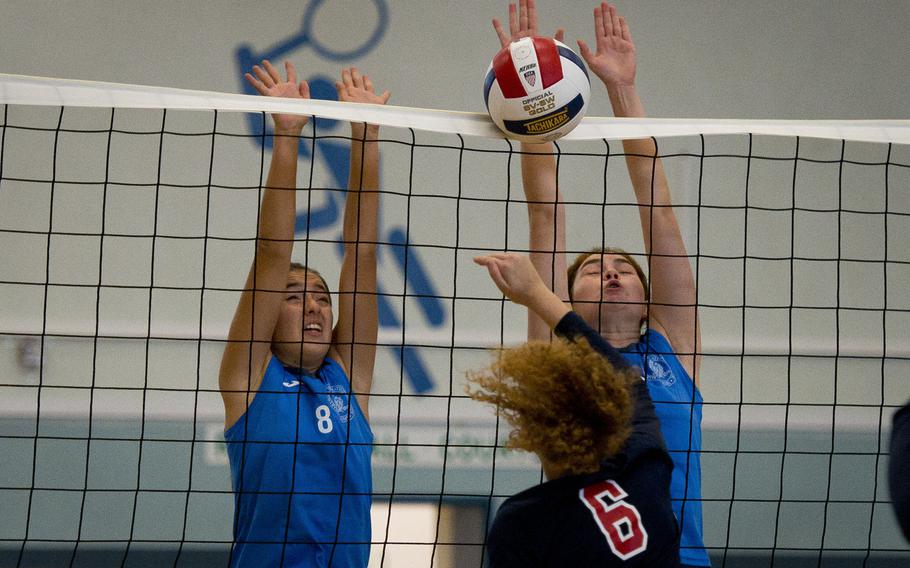 The 2016 DODEA-Europe girls volleyball championship tournament opened Thursday in the Kaiserslautern Military Community, with teams in Division I and II competing for a spot in Friday's semifinals and Division III teams engaged in round-robin competition. Three European champions will be crowned Saturday at Vogelweh Fitness Center.
Here's a roundup of Thursday's action.
Division ITwo years removed from a championship and a year after a strong semifinal run, the Wiesbaden Warriors were reduced to the bracket's No. 6 seed entering the tournament. But that didn't reduce their confidence.
"I feel like we just kind of like ignored it more than anything," Wiesbaden's Mallory Johnson said. "There's really no point in having that get us down for no reason."
Add the Vilseck Falcons and Kaiserslautern Raiders to the list of things that couldn't get the Warriors down on Thursday. Wiesbaden handled the seventh-seeded Falcons 25-14, 25-15, 25-17, then throttled the ninth-seeded Raiders 25-18, 25-10, 25-12 to cap a perfect first day.
"We kept our energy up," said Johnson, who produced eight assists, four blocks, two aces and two kills in the early defeat of Vilseck. "If we messed up, we shook it off and just kept playing our own game."
That self-assurance will be further tested Friday as the Warriors battle No. 2 Naples and No. 3 Ramstein for a return trip to the semifinals. The pool's top two seeds turned in a spirited match Thursday, with Ramstein winning two of three sets in a 29-27, 18-25, 25-18 victory.
In the opposite pool, undefeated defending champion Stuttgart easily swept SHAPE and Lakenheath to step into the semifinals, while fifth-seeded Vicenza was swept by both Lakenheath and SHAPE.
The Division I and II brackets adopted a formula this year in which every match includes three sets and the semifinal qualifiers will be determined by the total number of sets won.
Division IIThe Aviano Saints came into the postseason feeling pressure to live up to their No. 3 seed. As it turned out, they did a little more than that.
The Saints took two of three sets from No. 2 seed American Overseas School of Rome to open their playoff run with a 25-12, 25-17, 21-25 victory. Jaida Tindal recorded 13 assists, Tih Cottingham notched seven kills and the pair combined for 11 aces in the win.
"We played like we were planning on playing," senior libero Myja Binns said. "Sometimes we'll get frustrated and kind of like start shutting down, but today we didn't do that. We were just really encouraging with each other."
That process began when they saw their high seeding in the tournament, a top-four status that comes attached to expectations of at least reaching the semifinals. Binns said the Saints settled on the proper psychological approach before the tournament.
"We were expecting to be up there and be good, but we weren't sure what to expect so we tried to stay humble," Binns said.
The loss to Aviano was the second of a discouraging first day for the second-seeded Falcons, who also dropped two of three sets to seventh seed Florence in a 25-13, 12-25, 25-23 morning loss. Sixth-seeded Bahrain was equally anxious to step into semifinal contention, registering a 25-17, 25-16, 25-17 morning win over ninth-seeded defending champion Rota. Thursday's play left Florence at 5-4 in terms of sets won, followed by Aviano and Bahrain each at 4-2.
There was no such intrigue on the other side of the bracket as top-seeded Bitburg and No. 5 Black Forest Academy coasted into the semifinals. Both teams recorded sweeps of No. 5 AFNORTH and No. 8 Marymount, ending those teams' chances and leaving only semifinal matchups at stake for Bitburg and BFA.
Division IIIRegular-season records are rendered largely irrelevant when DODEA-Europe's set of distant small schools gather for the tournament. The Brussels Brigands proved why on Thursday.
Brussels defeated the favored Alconbury Dragons 25-20, 25-20 to open Division III round-robin play with a remarkable upset. The Brigands' postseason triumph follows a middling regular season that included a pair of losses to the same Alconbury team they conquered Thursday.Despite that regular-season adversity, Brussels succeeded in its postseason opener by trusting each other to respond to the challenge.
"I think that we talked as a team and we were together on everything," said senior Gloria Hernandez, who totaled eight kills, three digs and three blocks against the Dragons. "It's not just about one person doing well; it's about everyone doing well."
Brussels faltered later in the day with a 25-12, 26-24 loss to Baumholder.
That was the way of things for most Division III teams as Ansbach, Baumholder, Brussels and Hohenfels each went 1-1 on Thursday.
Alconbury fell to 0-2 with a late loss to Hohenfels, while defending champion Sigonella stayed clean with sweeps of Ansbach and Baumholder.
Twitter: @broomestripes
---
---
---
---