DODEA-Europe tennis
Seeds largely hold to form on opening day
by
Dan Stoutamire
October 26, 2017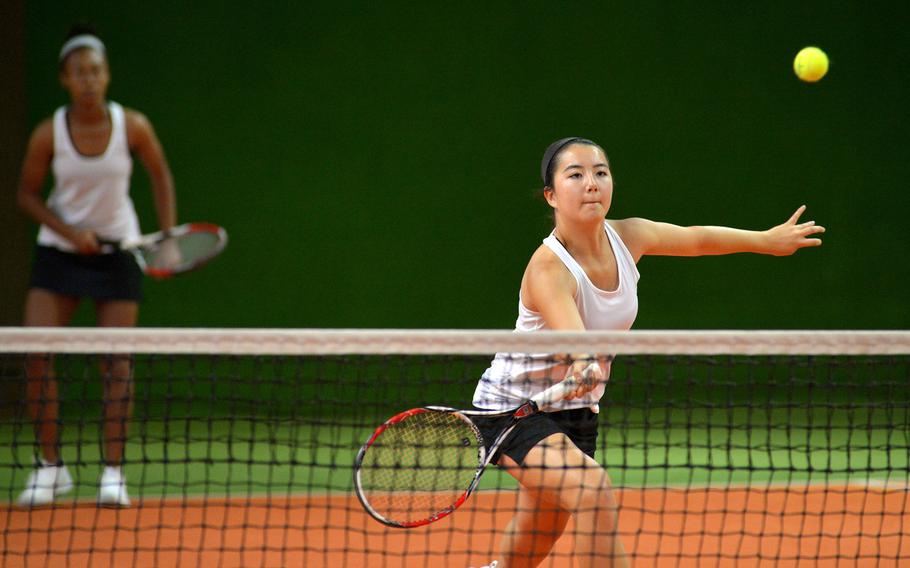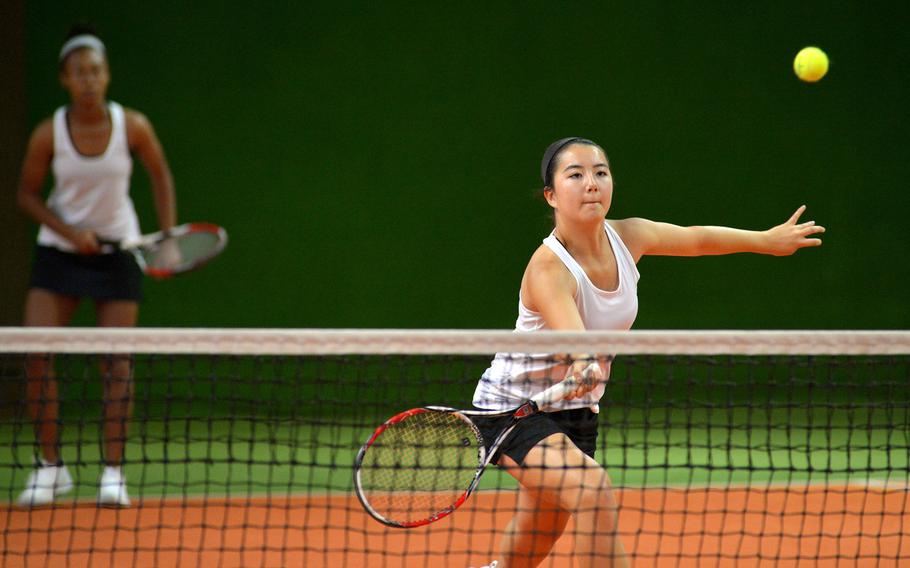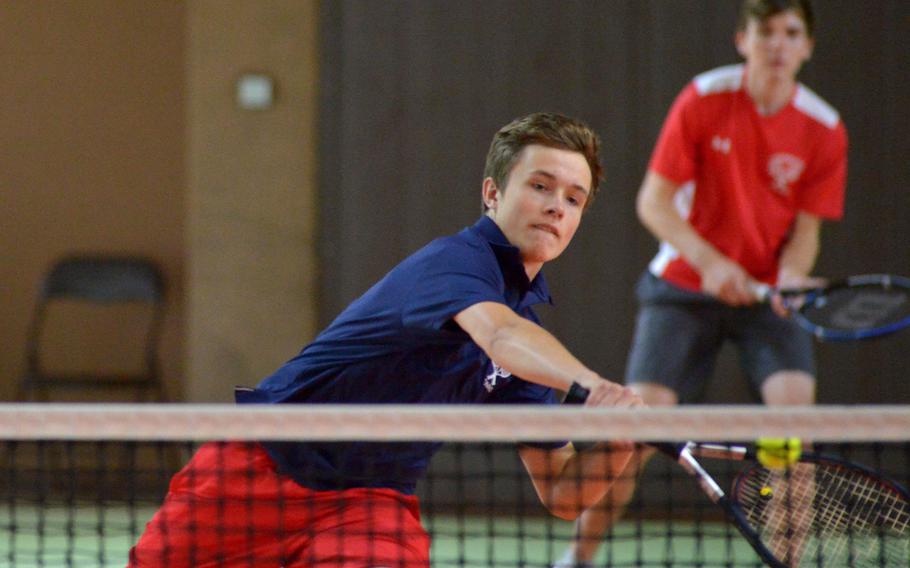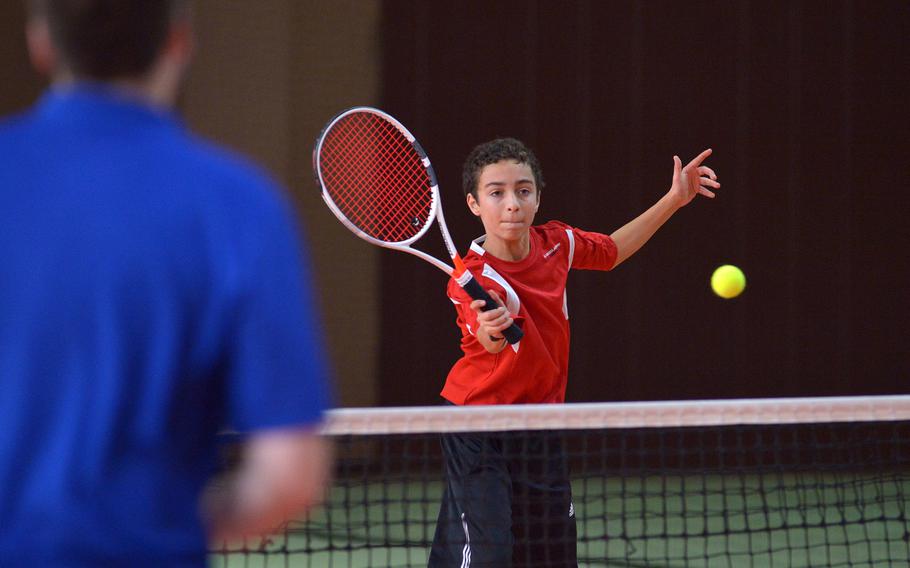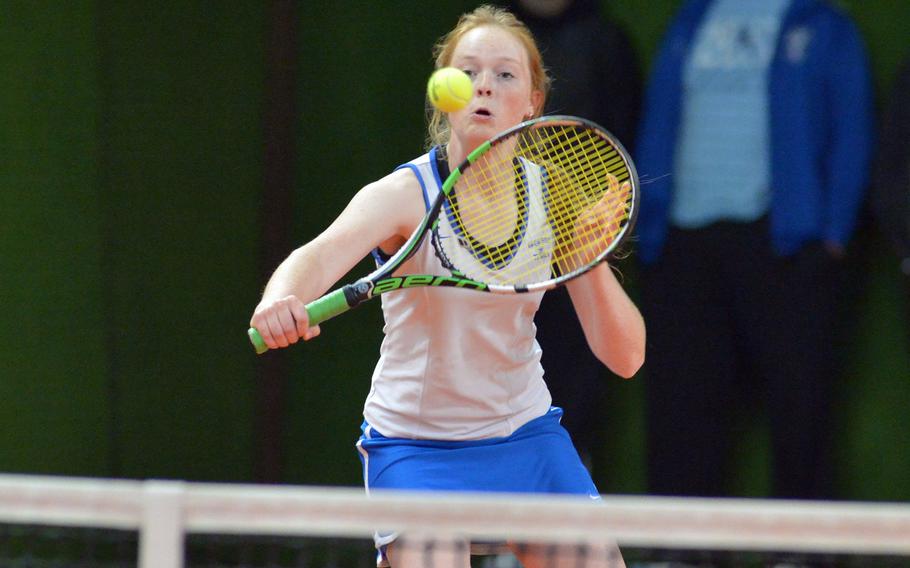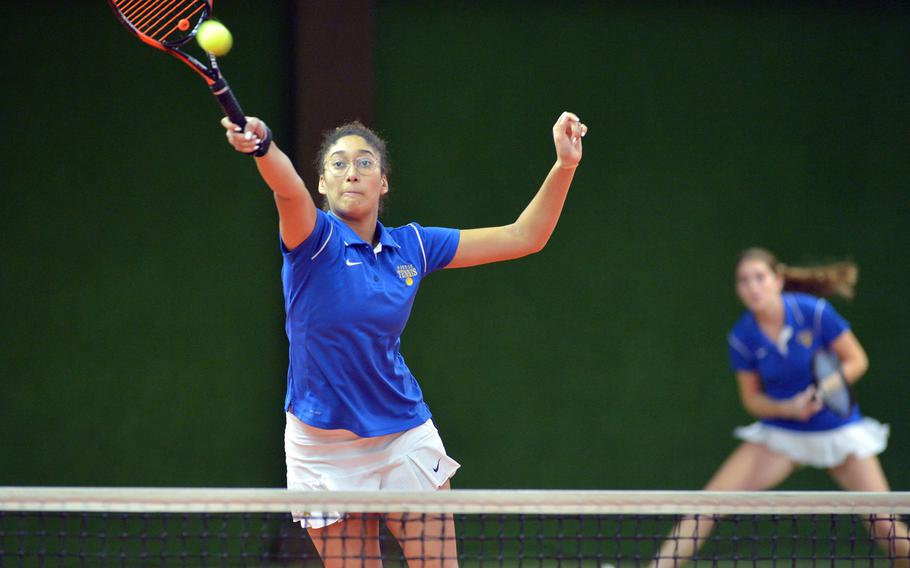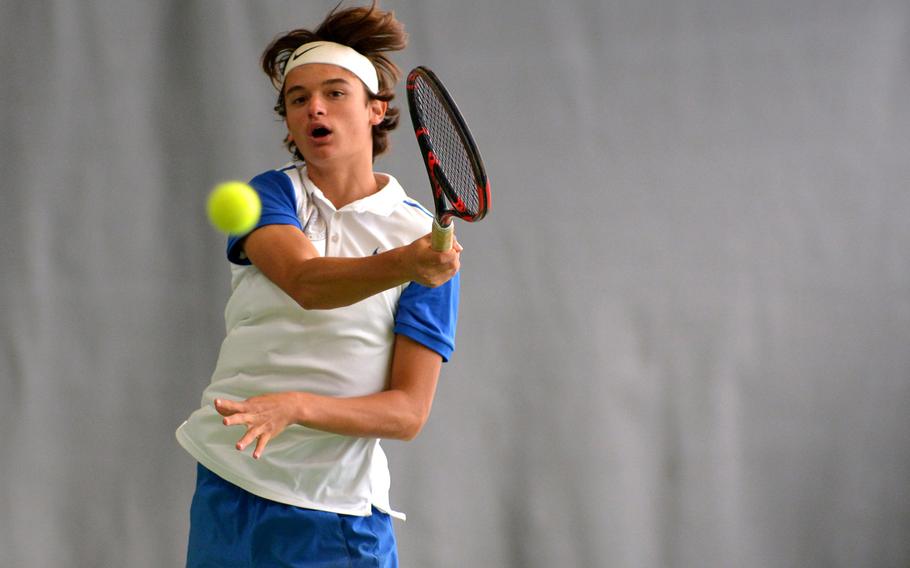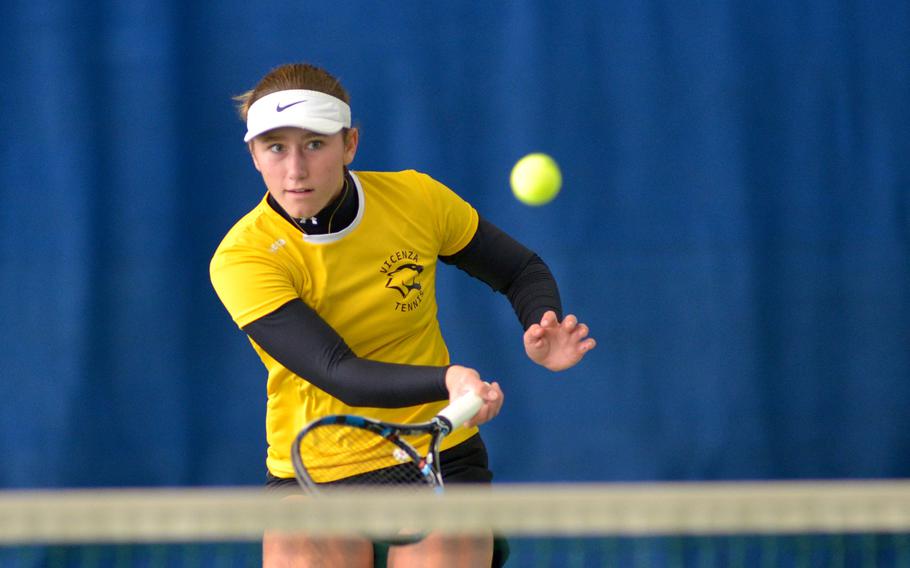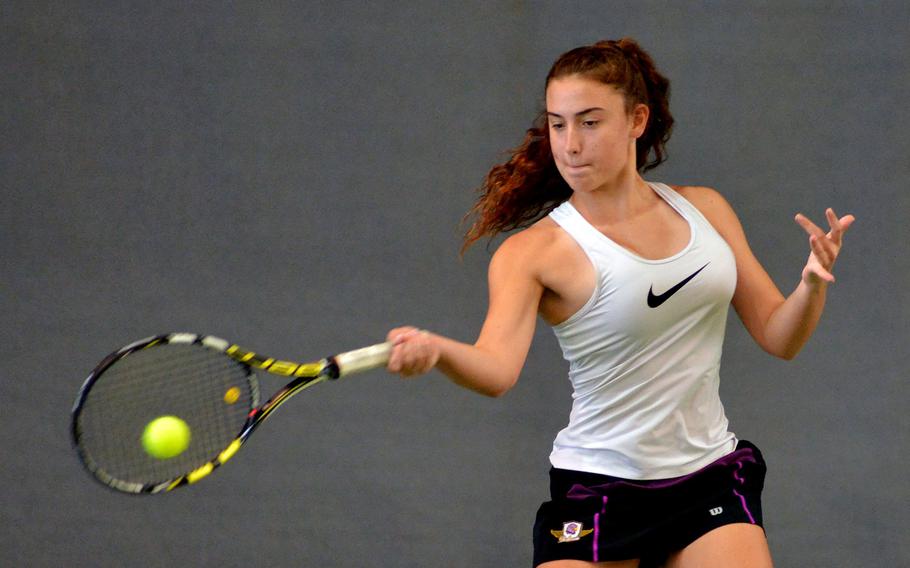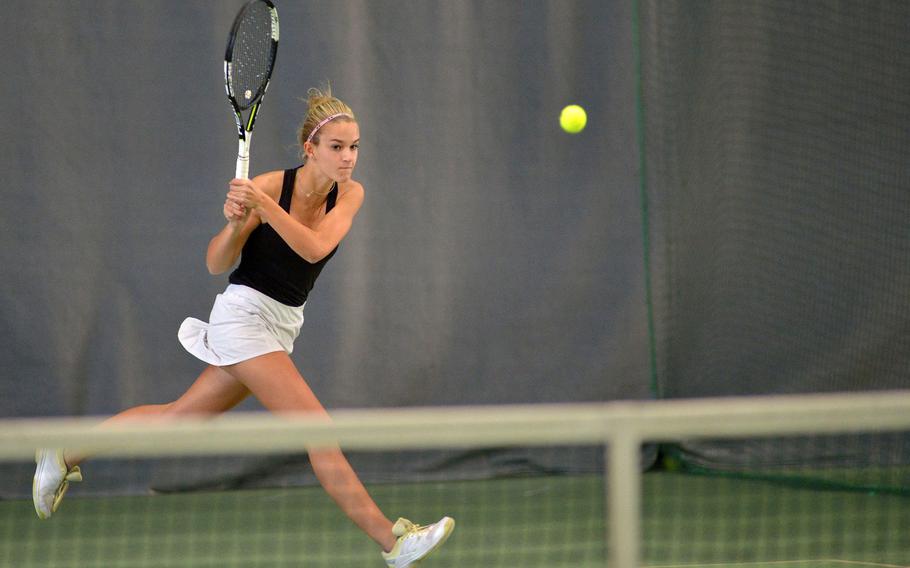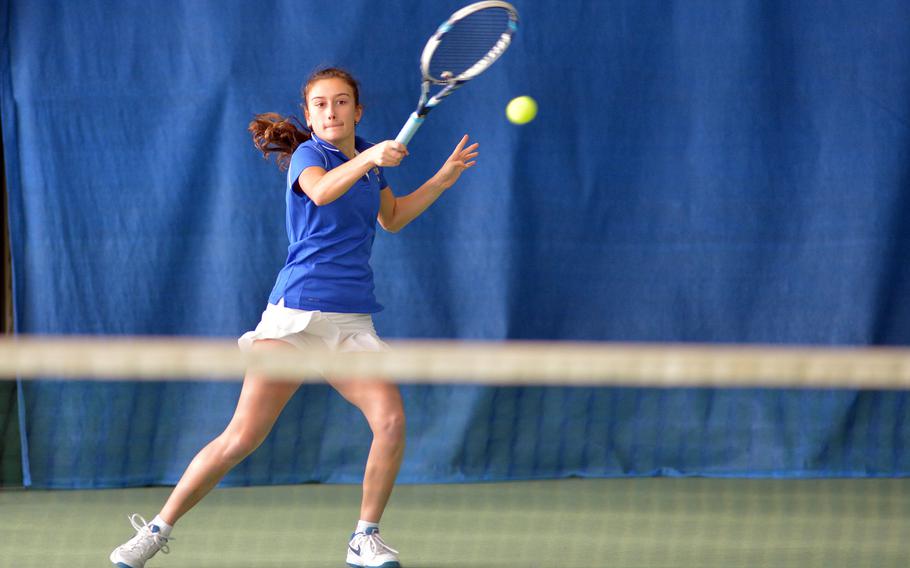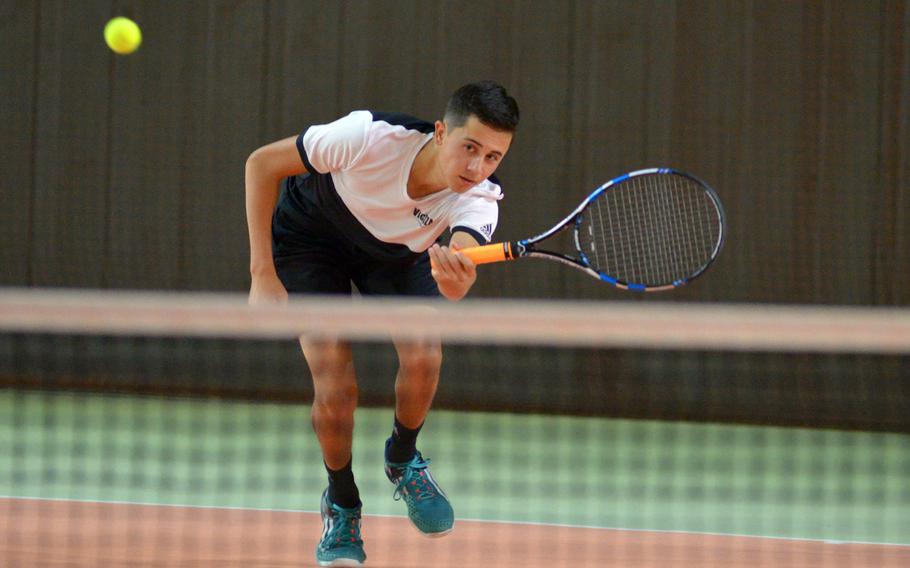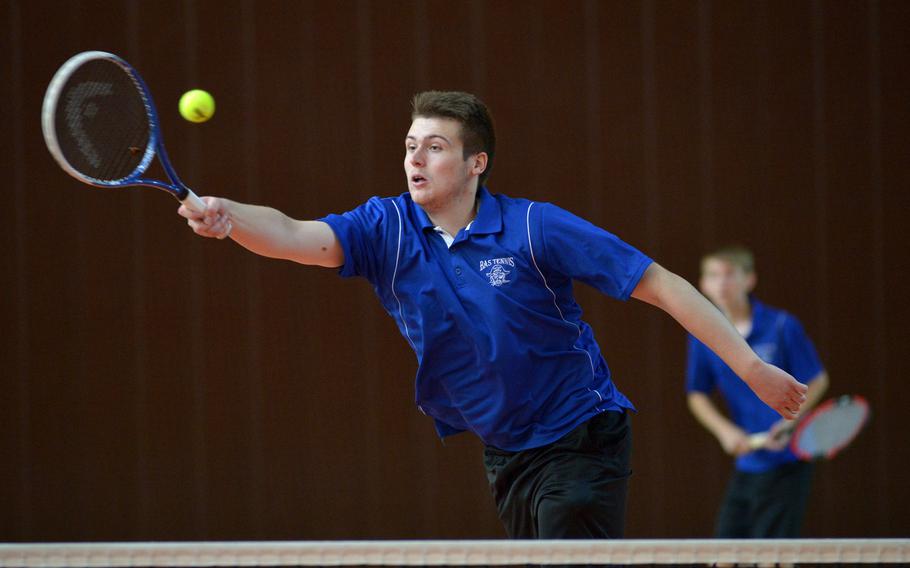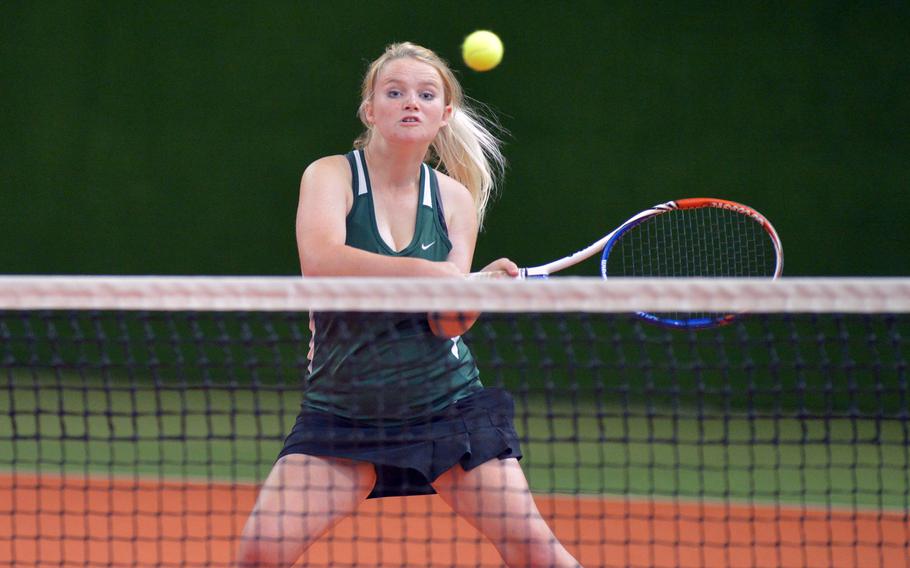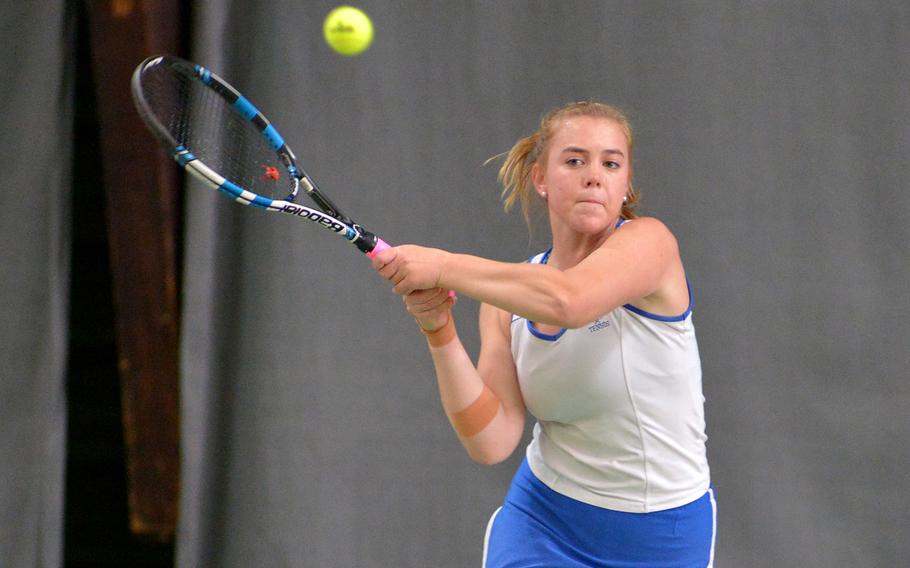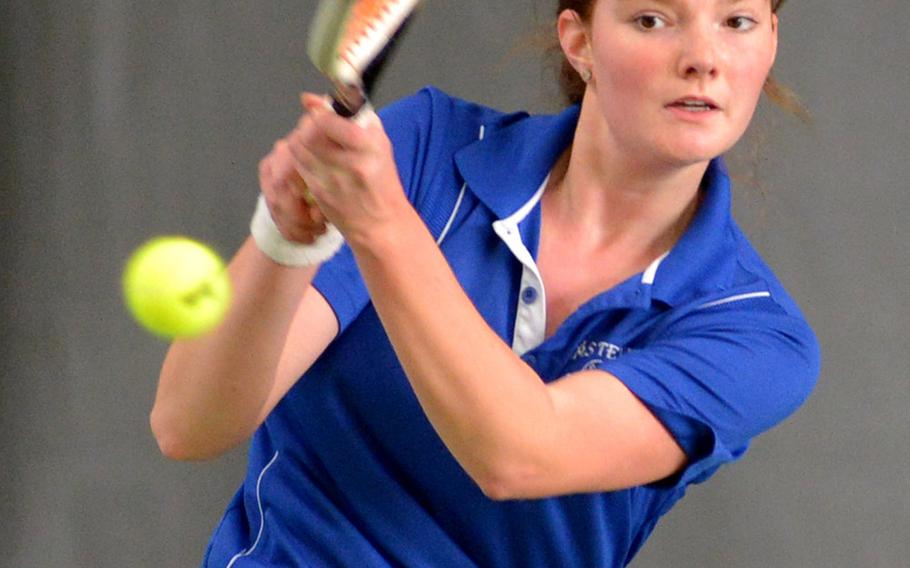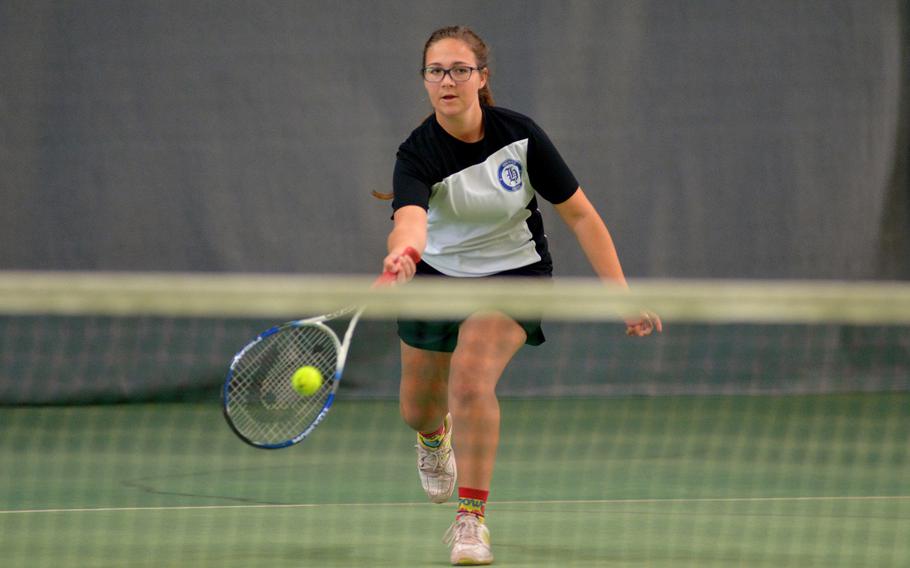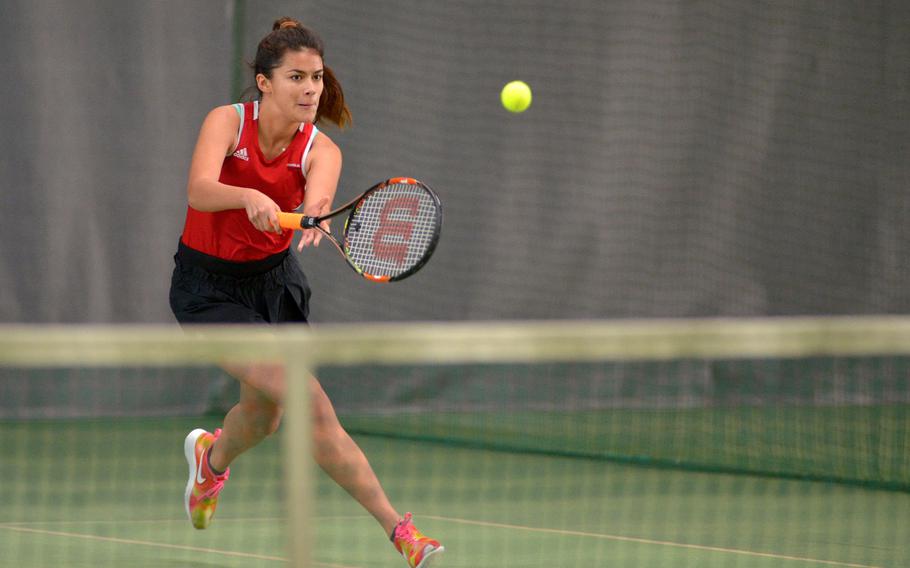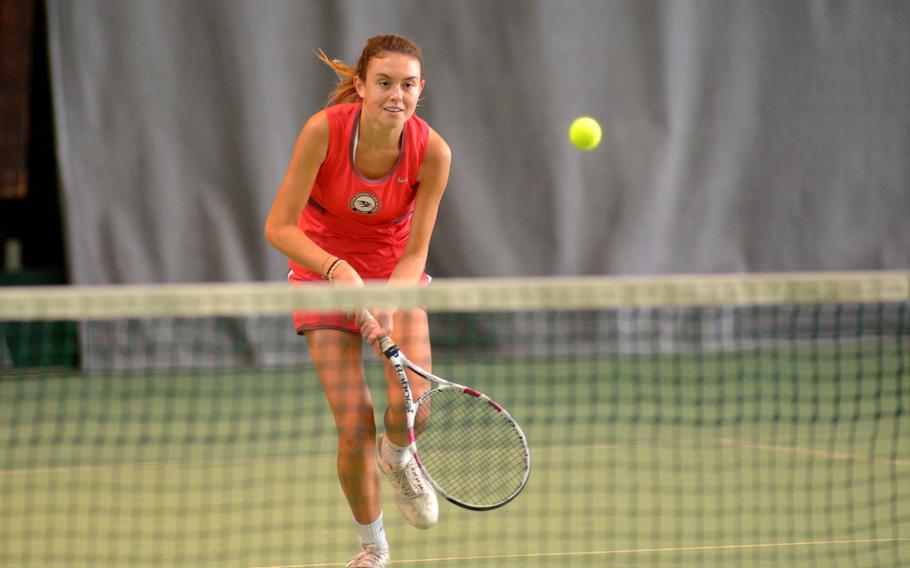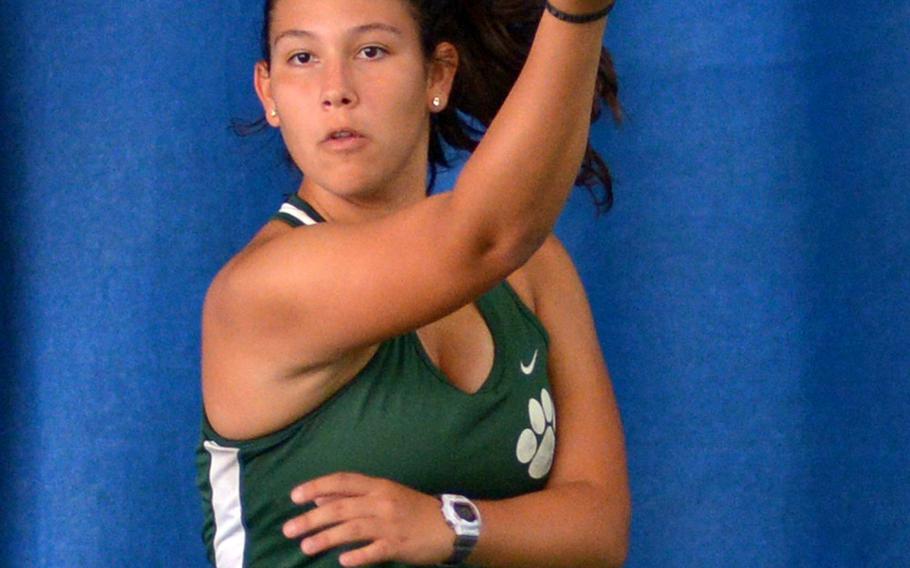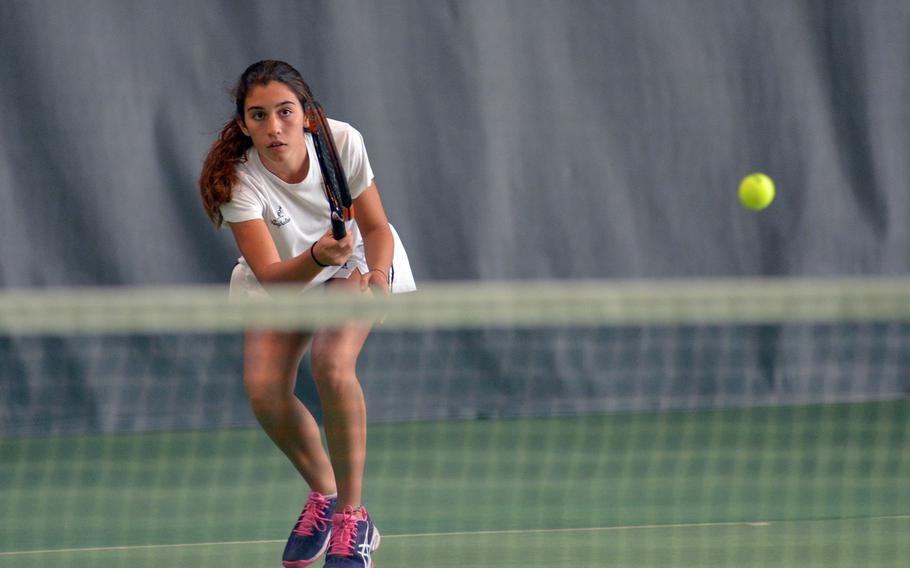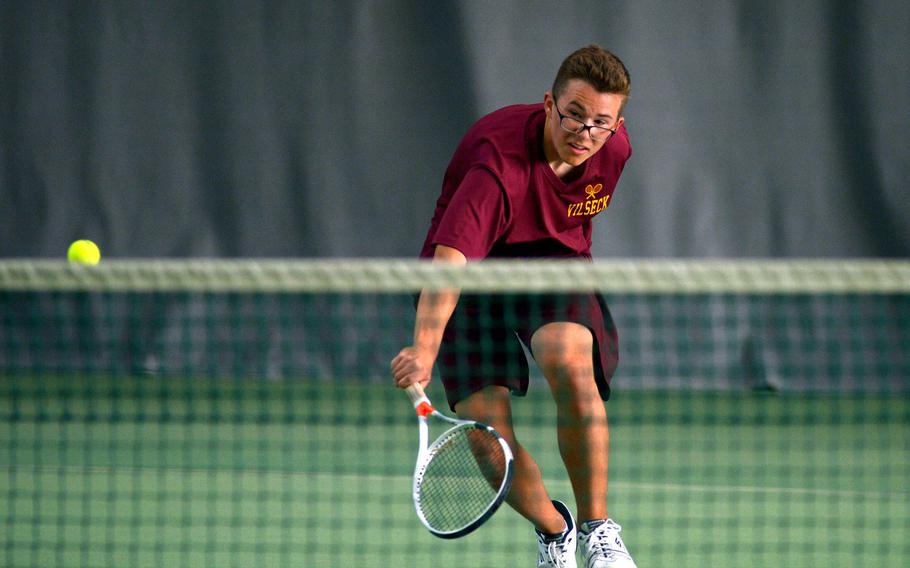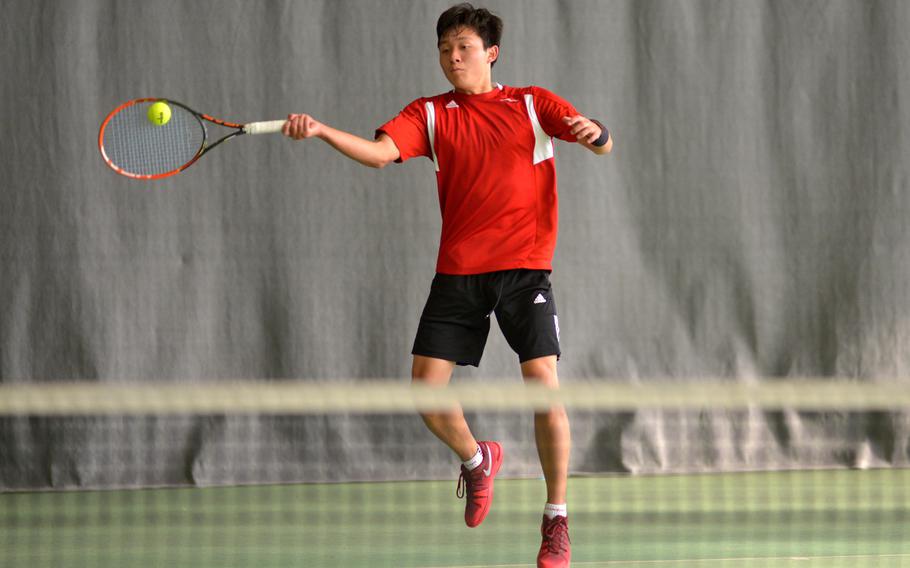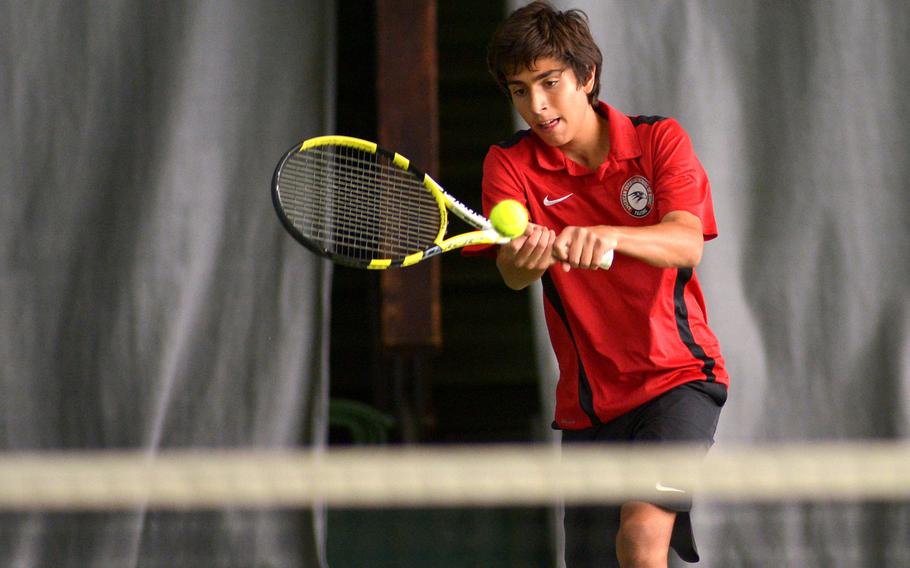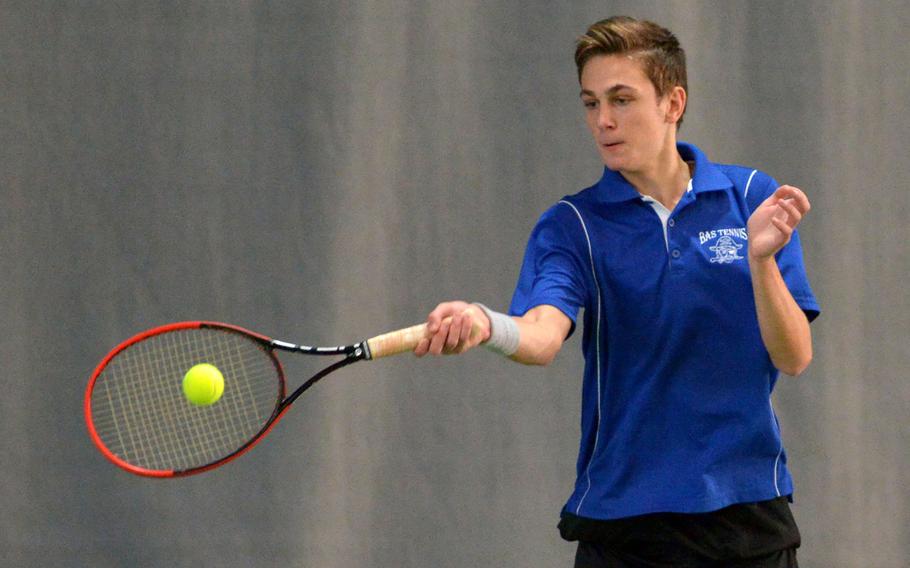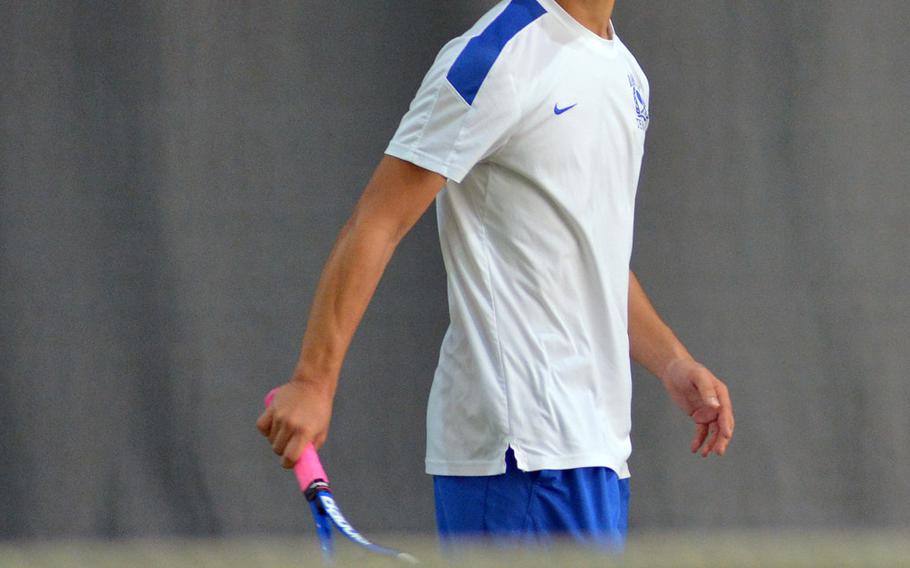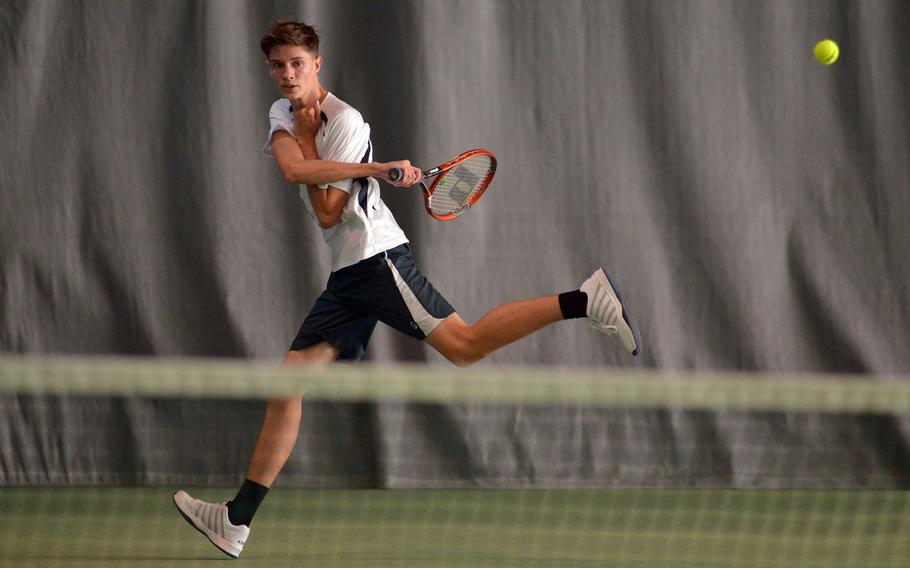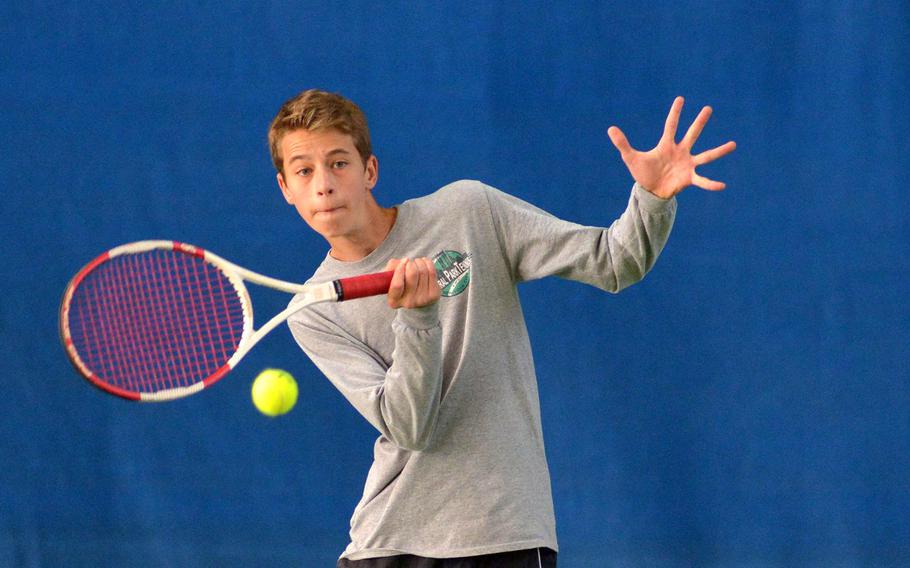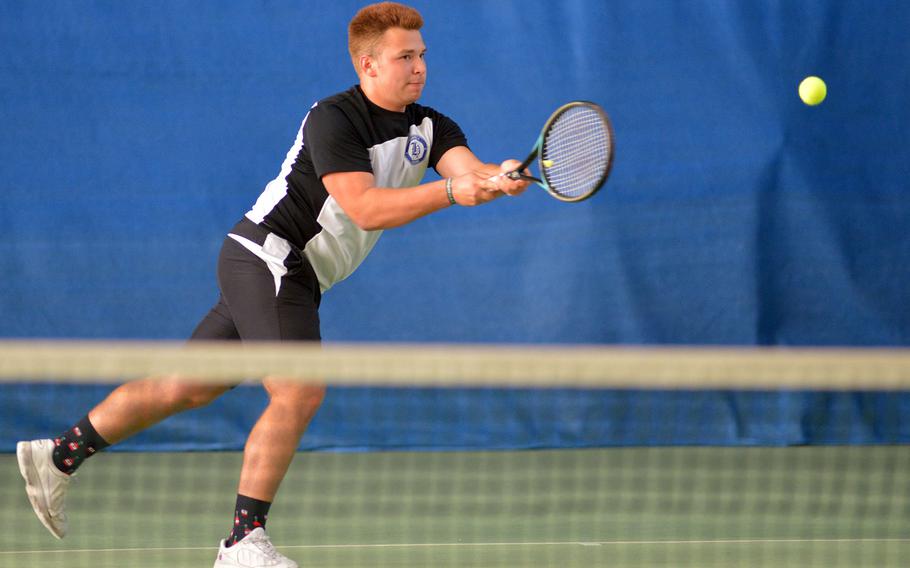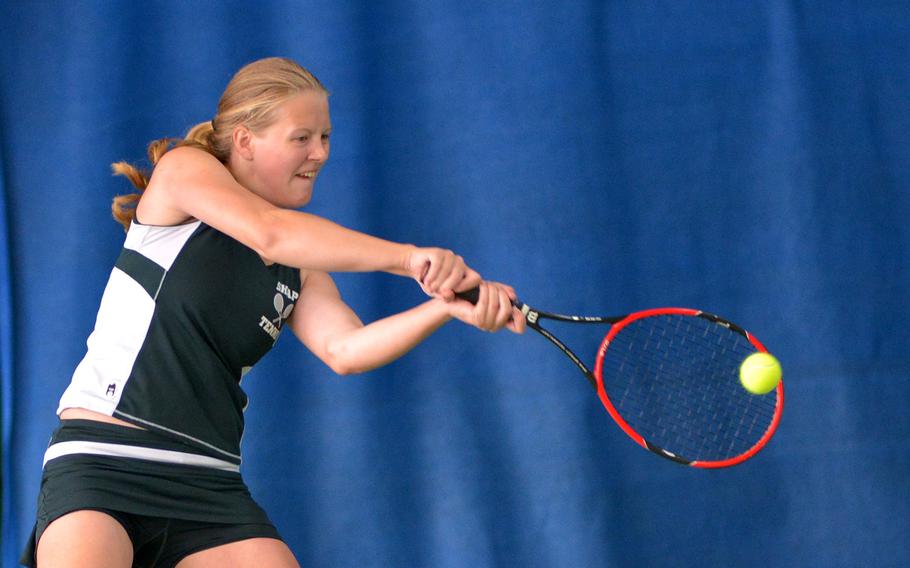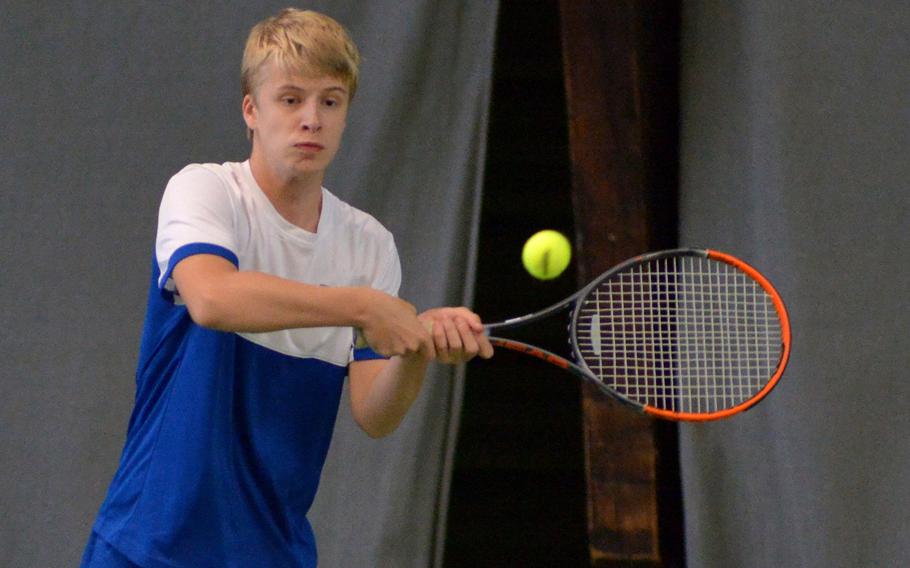 WIESBADEN, Germany — With perennial power International School of Brussels no longer participating, this year's DODEA-Europe tennis championships are more open than ever, and the top players from other schools are taking full advantage.
The top two seeds in both the boys' and girls' singles brackets – separated into separate pools - stormed through three matches on the first of three days of competition.
Mathias Mingazzini of Marymount and Noah Banken of SHAPE combined to drop a mere four games over six combined matches. Their counterparts on the girls' side, Wiesbaden's Charlotte Kordonowy and Catherine Gulihur of Vicenza, did the same.
Elena Vittori of Marymount, while not as dominant as the two top seeds, also won all of her matches – her match against Kordonowy will be one to watch Friday.
On the singles side, at least, things look set for competitive and entertaining semifinal matches tomorrow between these four players, unless a lower seed can spring an upset in the final two rounds of pool play.
Other strong performers on the boys' side were Stuttgart's Zach Snow, Wiesbaden's Benjamin Petrik, Kaiserslautern's Mark Butler, and Marymount's Alessandro Caccamo, who won two matches apiece.
Things weren't so cut and dry on the doubles courts, although favorites did as expected and won all of their first-day matches. Amanda Daly and Megan Stretch of Ramstein looked very impressive, breezing through three matches: 6-0, 6-1; 6-1, 6-2 and 6-2, 6-1. After a tough opening match against Nikola Janigova and Maria Rebrean of SHAPE, Wiesbaden's top-seeded pair of Melissa Pritchett and Shelby Albers recovered and won its next two matches easily.
In boys' doubles, top seeds Seth Banken and Gregor Vargyas of SHAPE and Federico Sarti and William Hsia of the American Overseas School of Rome look to be in control of their respective pools, winning all of their matches, including impressive wins over the second-seeded teams from Stuttgart and Ramstein.
Friday's action will see the final matches of pool play, with semifinals in both singles and doubles in the afternoon. Finals, and the third/fourth place matches, will be held on Saturday.
Twitter: @DKS_Stripes