Runners brave weather as cross country returns
by
Immanuel Johnson
September 26, 2020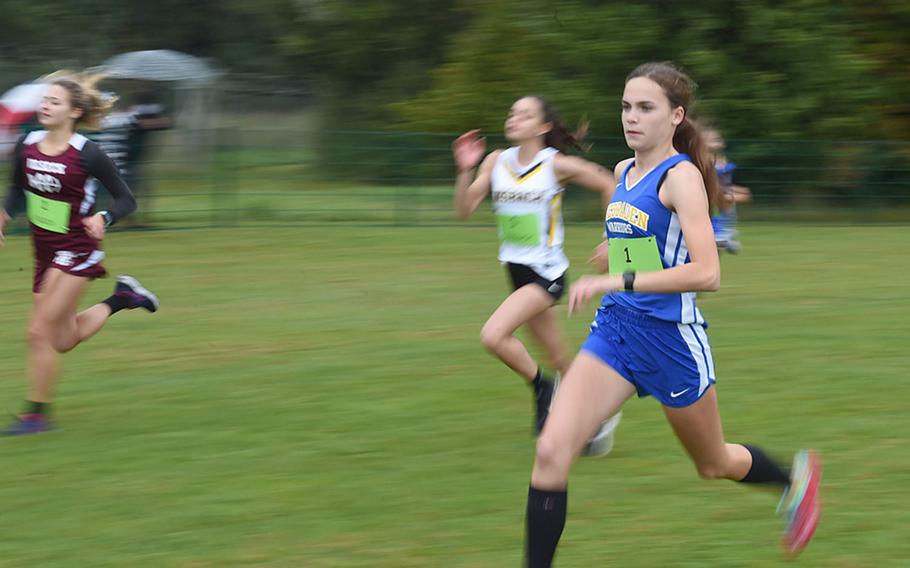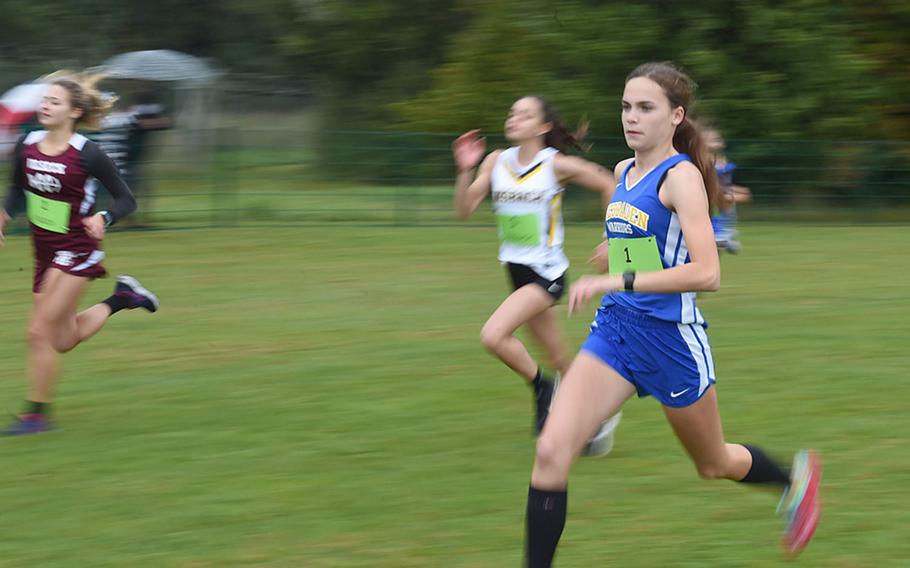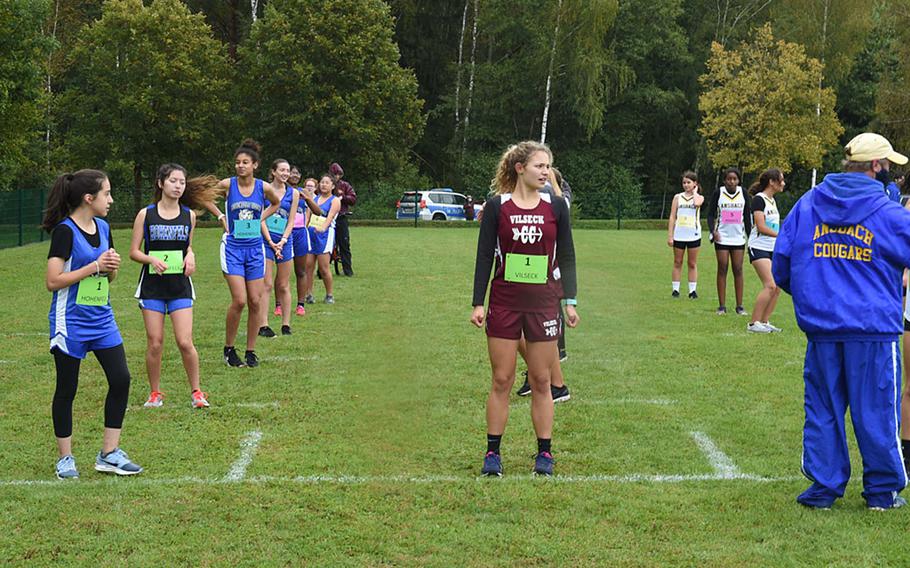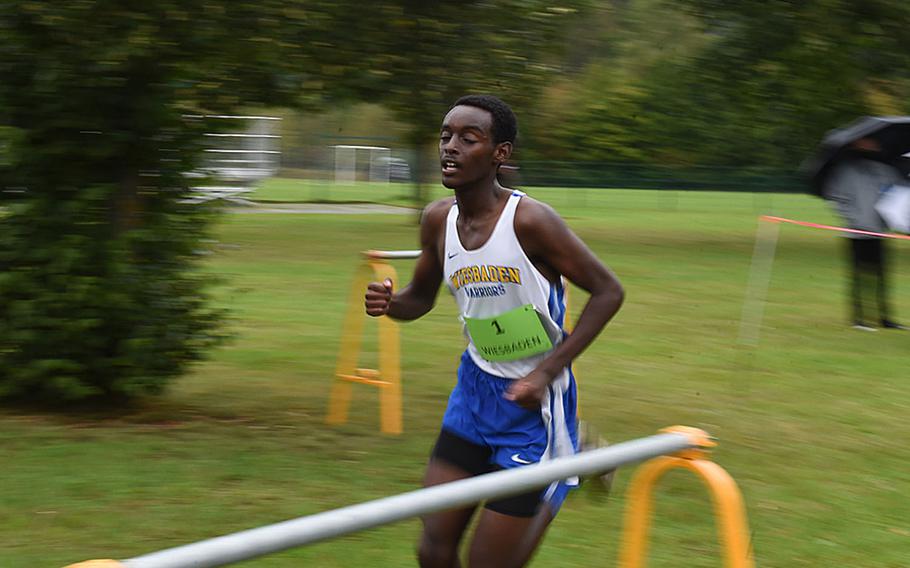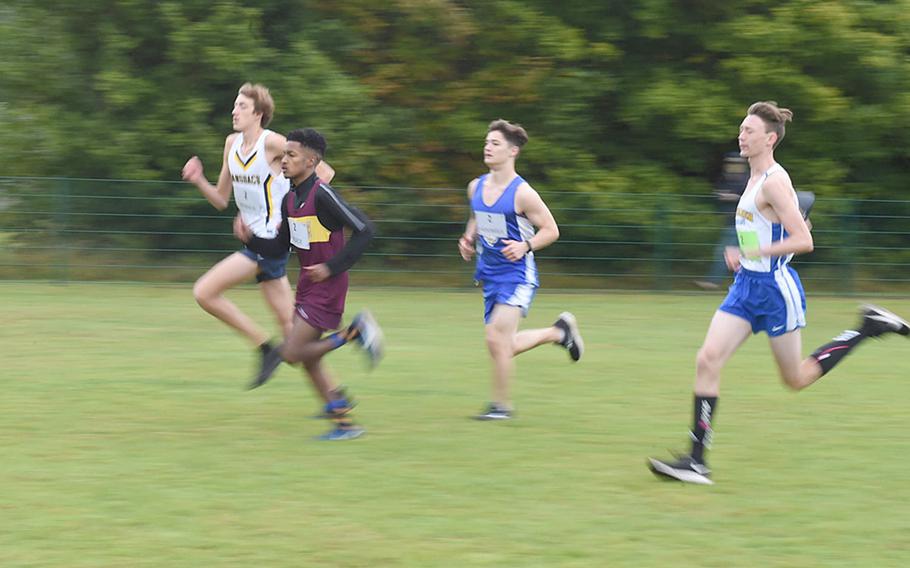 VILSECK, Germany – Running as hard as you can for 5 kilometers is tough enough for most people. But doing so on a cold and rainy day while trying to maintain social distancing during a global pandemic helped to make it even more daunting Saturday.
But that was what runners from Wiesbaden, Ansbach, Hohenfels and Vilseck endured during the first cross country meet of the season.
The runners were socially-distanced before, during and after the race while wearing masks during warm-ups and after they completed the course.
"Times are completely different now and everyone has a mask and whatnot," Vilseck coach Mitch Moellendick said. "We came to a compromise and can't start everyone from the line."
In previous years, both the boys' and girls' races started with everyone crowded at the starting line.
But competitors lined up across a wide starting line Saturday, with the top runner based on practice times from each school in front.
Subsequent runners lined up behind with 6 feet separating each one, creating a large grid. After the first runners left, other lines would start together 30 seconds apart.
Wiesbaden's Kaitlyn Taylor sped off from the beginning and never looked back in the girls' race, finishing first in 21 minutes, 18 seconds.
Wiesbaden sophomore Manzi Siibo, who competed for Nile C. Kinnick in Japan a year ago, finished first in the boys' race in 17:57.
"I came from Japan before I came to Germany and it was hard [today] since I am not used to racing in this weather," Siibo said. "It was a lot warmer in Japan, but today's rain made it tougher."
Rain turned parts of the hilly course into mud and made it a bit harder to navigate, Siibo said.
Despite the conditions, Siibo agreed that he would much rather be competing outside than being stuck inside not doing anything.
He said he and his teammates "are looking really forward to the season."
Moellendick was also happy to see the season get started.
"It brings some sense of normality having the kids out here," he said. "If we can at least do something, then let's do something."
johnson.immanuel@stripes.com Twitter: @Manny_Stripes