Royals stating their case for a repeat
by
Gregory Broome
April 14, 2018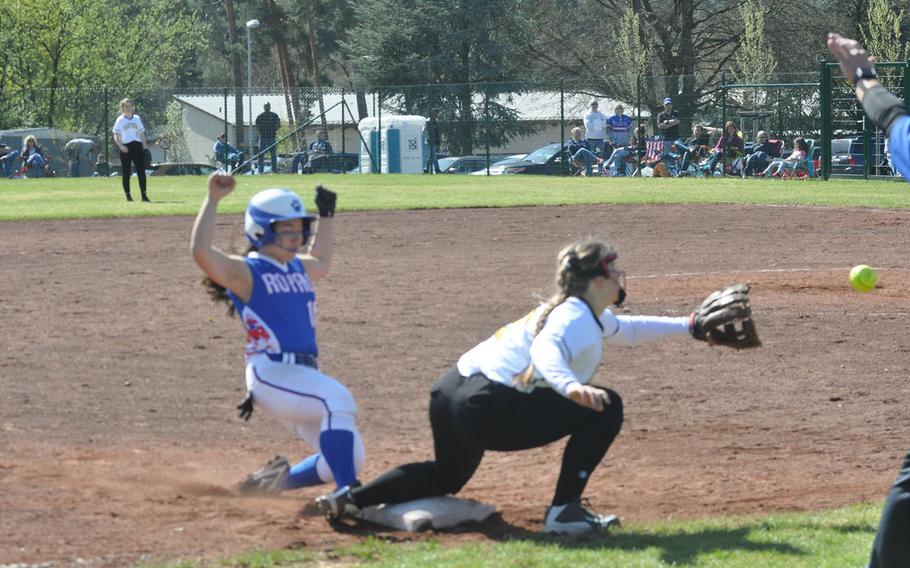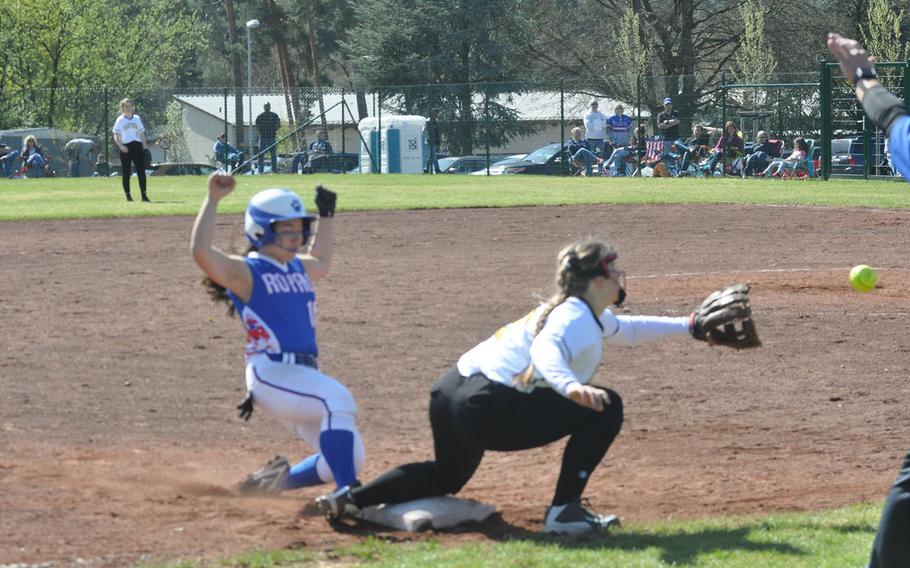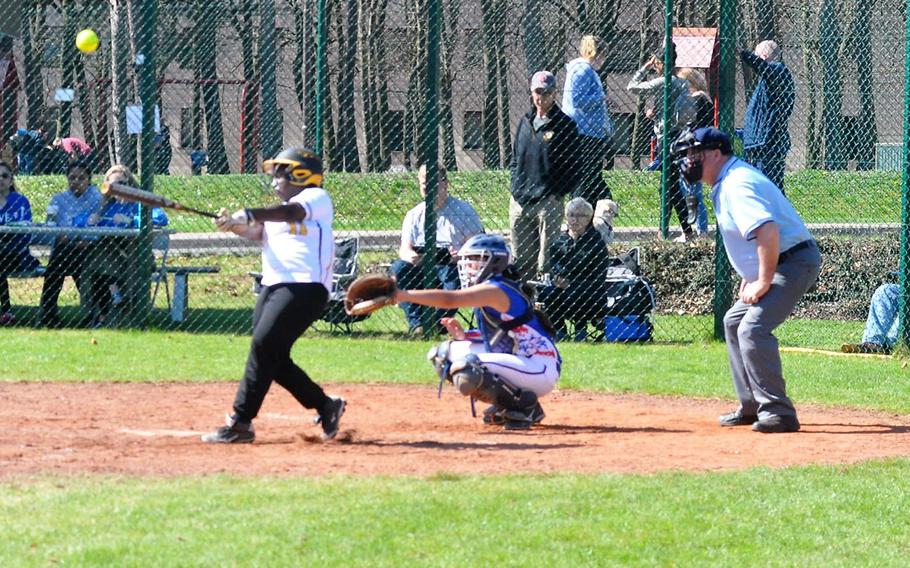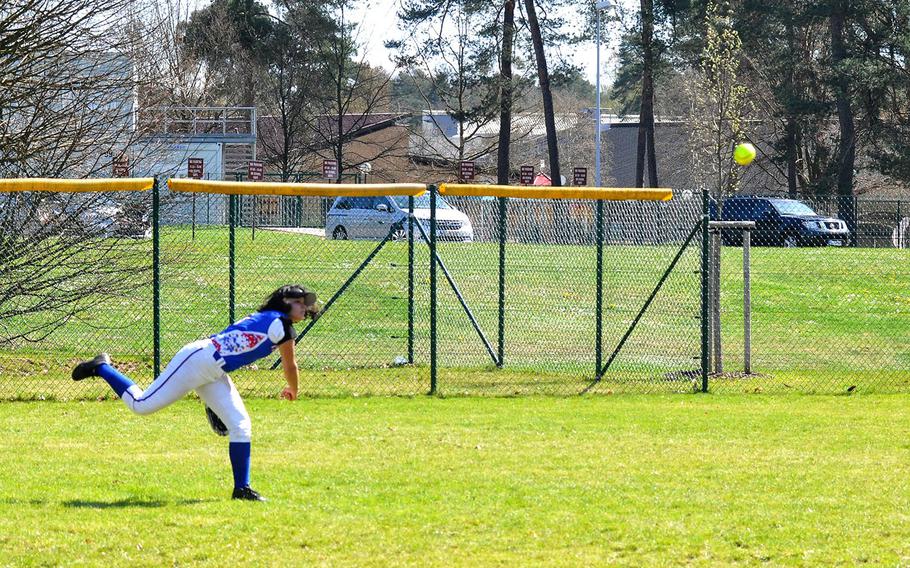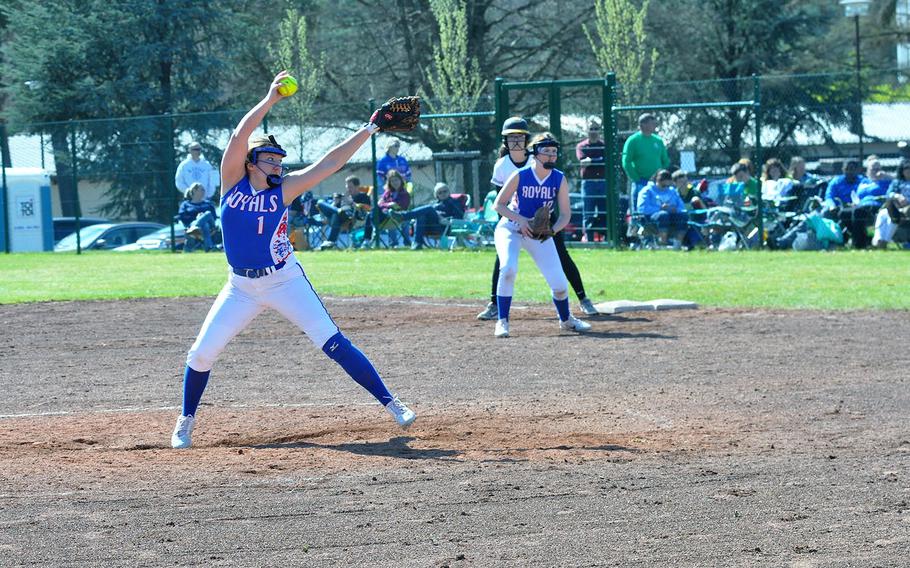 RAMSTEIN AIR BASE, Germany -- The Ramstein Royals are always facing two opponents in any given softball game: the team in the other dugout, and the one in their own recent past.
"We try and beat last year," Ramstein ace pitcher Abby Walker said. "Even if we can't do it, it's always our goal."
While chasing history, the Royals are recording impressive wins in the here and now. Ramstein earned two of those on Saturday, besting the rival Stuttgart Panthers by scores of 15-6 and 24-12 to improve to 4-0 on the young season.
"We always try to keep our expectations high," said Walker, who earned both wins on the mound. "We like to always give our best."
They did just that on Saturday in dispatching the Panthers, who claimed the 2016 DODEA-Europe Division I title ahead of Ramstein in a controversial decision when the title game was rained out. The Royals avenged that outcome in a dominant undefeated 2017 campaign, and now field a seasoned, talented roster hoping to outdo even that historic squad's exploits.
Ramstein established an immediate advantage Saturday with eight runs in the day's first inning and cruised to an easy win in the opener. Azure Agricula had three hits, including a home run and a double, and four RBI while senior shortstop Savannah Sparrow scored four runs and drove in two.
Stuttgart made a game of it in the nightcap with their own offensive outburst, an eight-run second inning sparked by a two-run hit by Kira Wright. But the Royals clawed back with crooked numbers over the next three innings and plated 10 in the sixth to convert the close game into a second consecutive blowout.
Abby Hollenbeck and Anni Nozaki each had five hits and Sparrow had four hits, five RBI and five runs scored in the late win. Sparrow said these Royals, even as they eye their place in Ramstein history, benefit from a "short-term memory" that allows them to quickly move past mistakes, deficits and other forms of adversity.
"As soon as you start getting worked up and emotional, you can't recover from that," Sparrow said. "Let it go. We still have to keep playing."
Stuttgart is working off a similar strategy as it looks to develop its young roster back to championship contention. New head coach Michael Lady considered Saturday's efforts a productive step in that process, praising the way his team "battled and competed" after a rocky start.
"I like what I see," Lady said. "We're just going to keep raising our level each week. "I'm real excited for the rest of the year."
Twitter: @broomestripes