D-I softball final
Royals regain title by holding off Falcons
---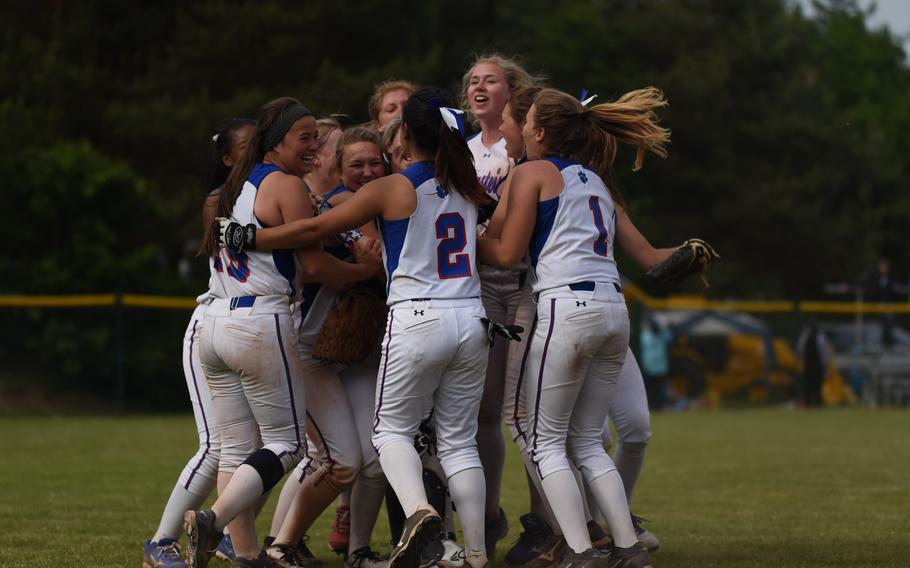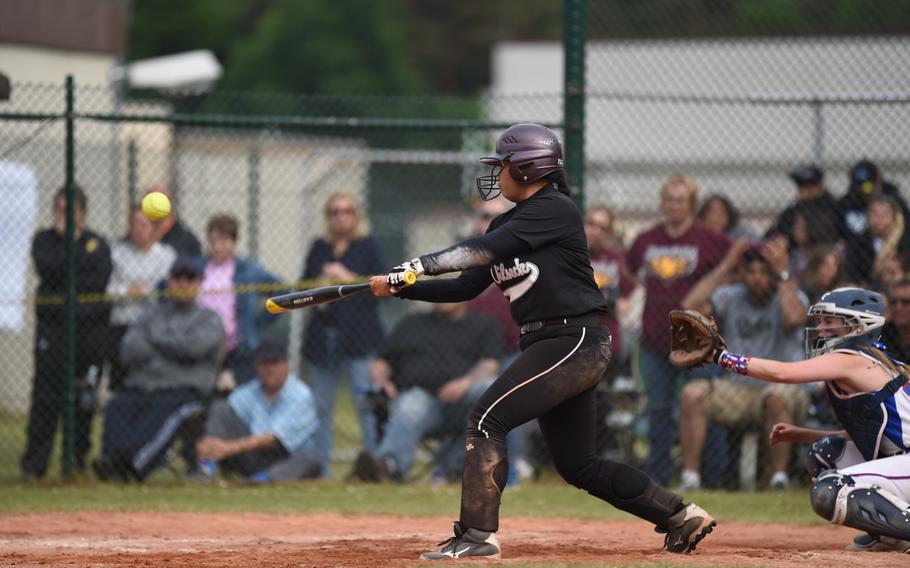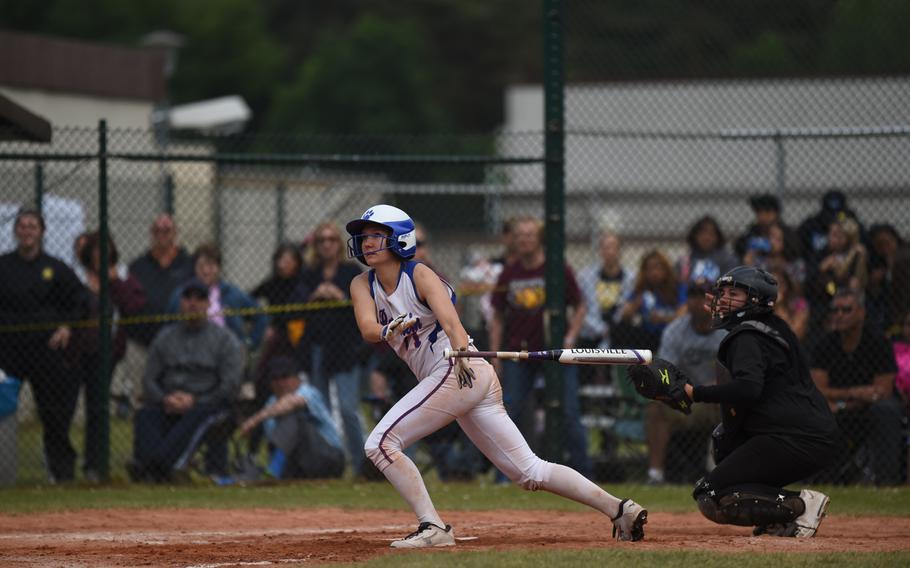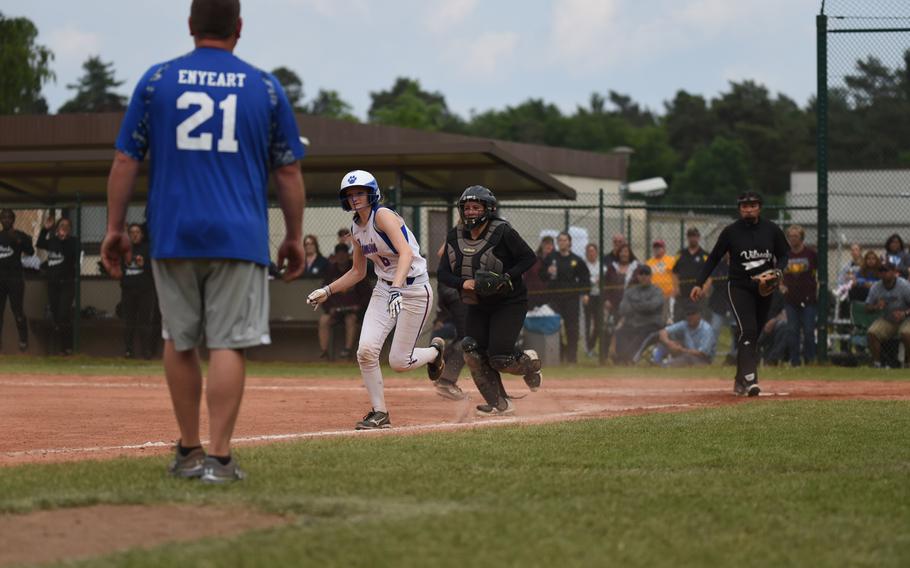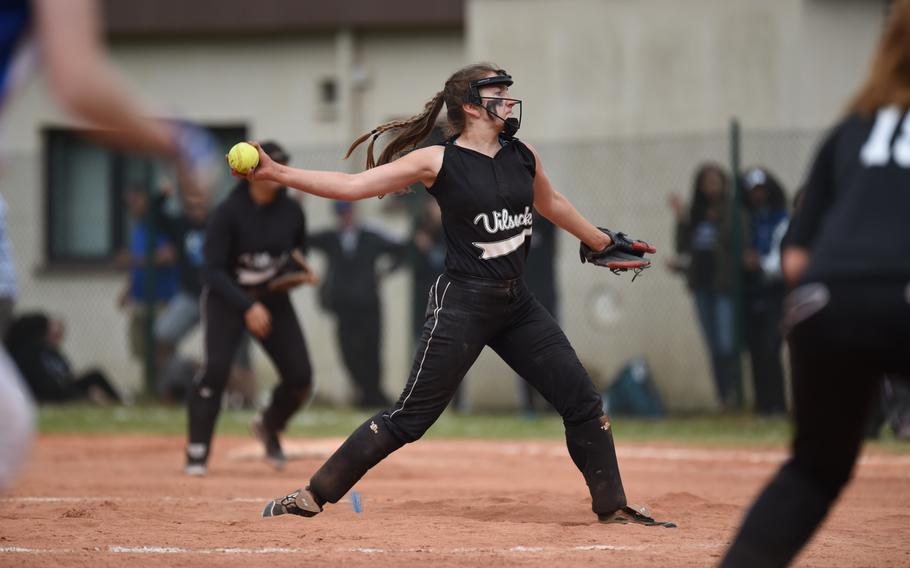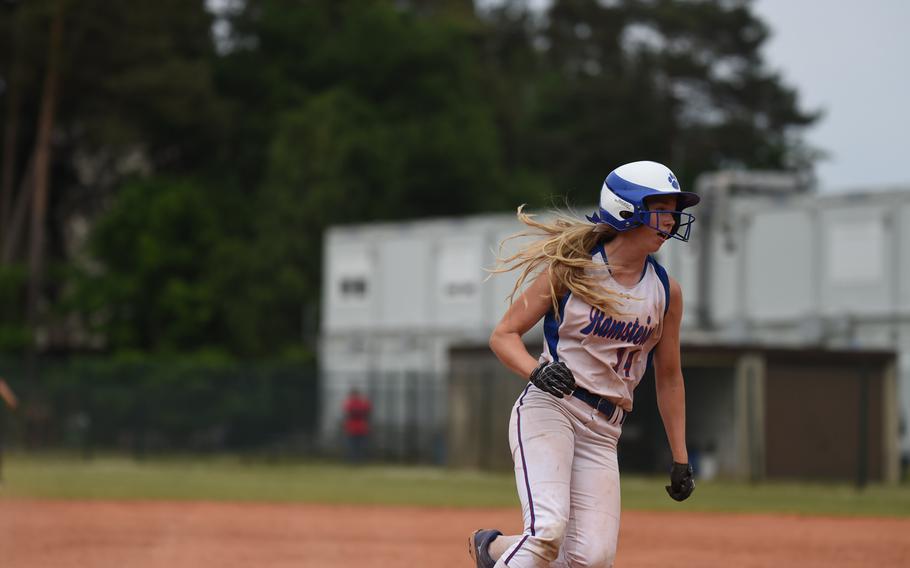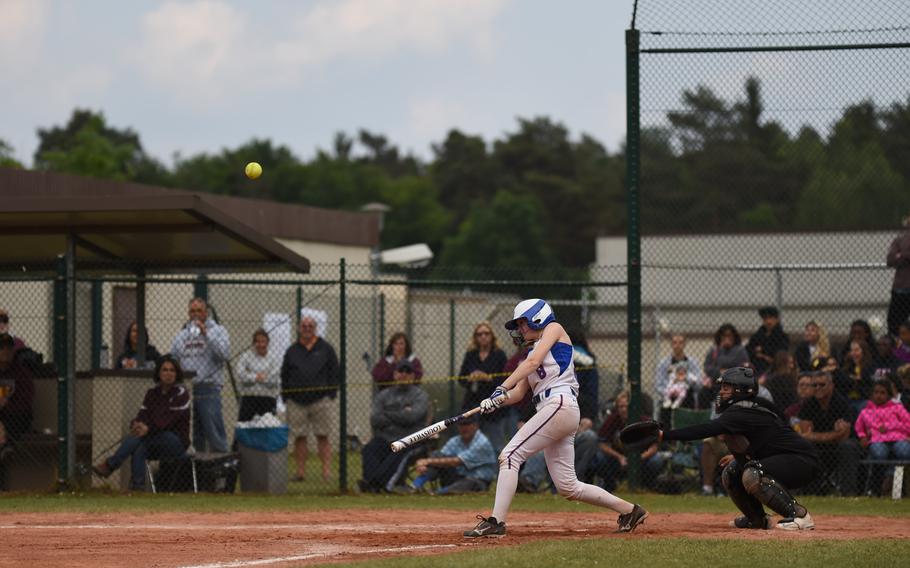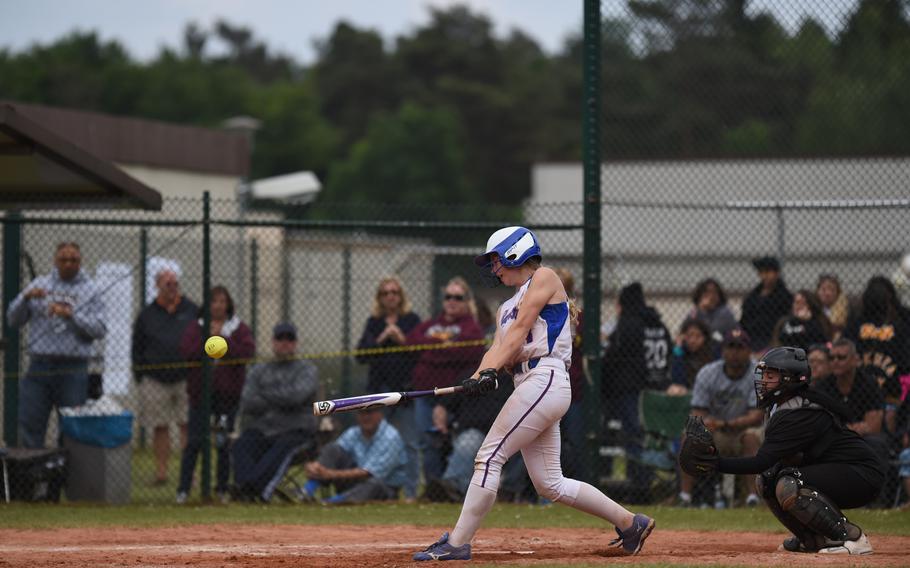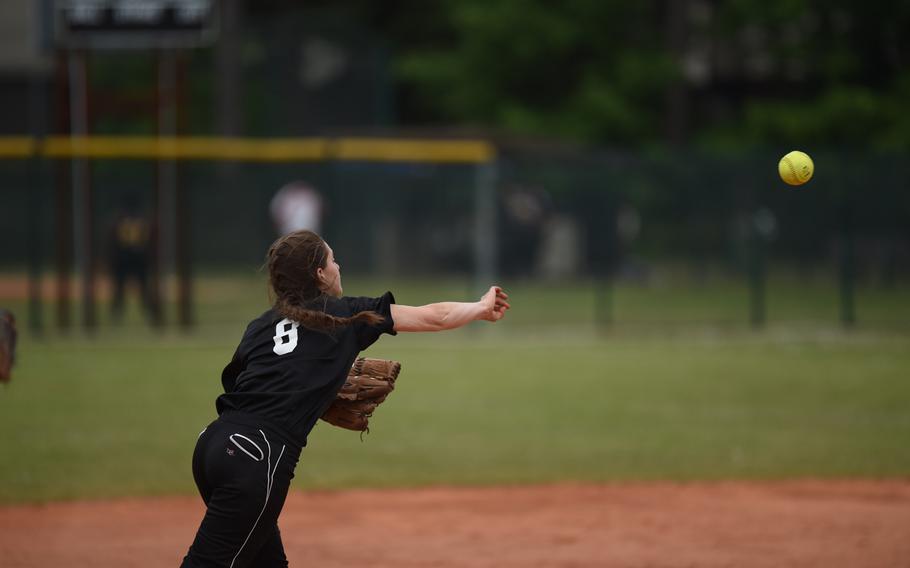 RAMSTEIN, Germany — The Ramstein Royals won the Division I European softball championship Saturday in a nail-biting, up-and-down thriller against Vilseck that could have gone either way.
A seventh-inning double by Ramstein shortstop Sarah Wilhite drove in what proved to be the game-winning runs as the Royals edged the Falcons 7-6.
"It was just a great effort by everybody. I was so glad to get the hit," Wilhite said. "They were really good competition."
It was a contest marked by a series of momentum changes.
After four innings, the game was tied at four. Ramstein scored first in the third on a fielding error by Vilseck. Ramstein scored three more in the fourth, with outfielder Alyssa Glenn hitting a double to drive in one of the runs.
The Royals' edge didn't last. Vilseck, which defeated Kaiserslautern in the semifinal round, rallied in the fourth when catcher Janin Powers hit a double, driving in a run. Vilseck then loaded the bases. With more clutch hitting, the Falcons pulled ahead 5-4.
After Ramstien tied it in the fifth, the teams headed into the seventh tied.
Wilhite's blooper double put the Royals on top, but it was up to pitcher Brittany Crown to hold the lead.
"It was a lot of pressure," Crown said. "I'm just glad I could pull through."
Vilseck's Pamela Elguezabal, who drove in two runs earlier in the game, ran out a bunt to put a runner on first.
With two outs, Lauryn Allgallon-Garcia, the team's first basesman, smashed a hit deep into the outfield for a double, making it a one-run game.
But Crown forced Vilseck's next batter to pop out, clinching the victory.
For most of the tournament, the Falcons relied heavily on star sophomore pitcher Elana Montanez, who turned in another strong performance in the final.
"She's an incredible competitor," Vilseck coach Jim Hall said. "We had our chances, but we gave up three unearned runs. We hope we can make another run at it next year."
Ramstein coach Steve Kennedy said his team managed to bounce back from adversity, including a loss to Kaiserslautern earlier in the tournament.
"These girls fought all year. They never let down and they continued to fight," Kennedy said. "I give credit to Vilseck too. It was a heck of a game."
---
---
---
---