Rota romps over Aviano in season debuts
by
Kent Harris
January 19, 2017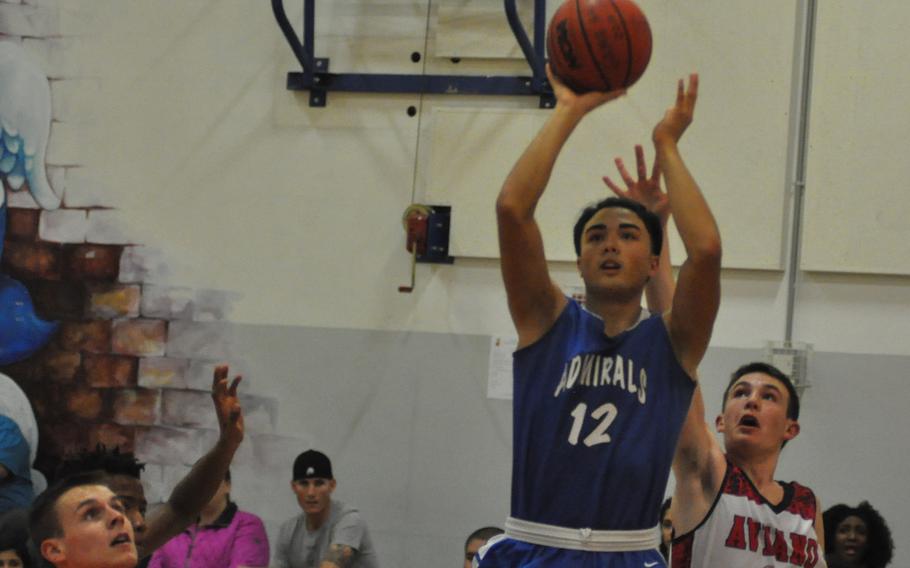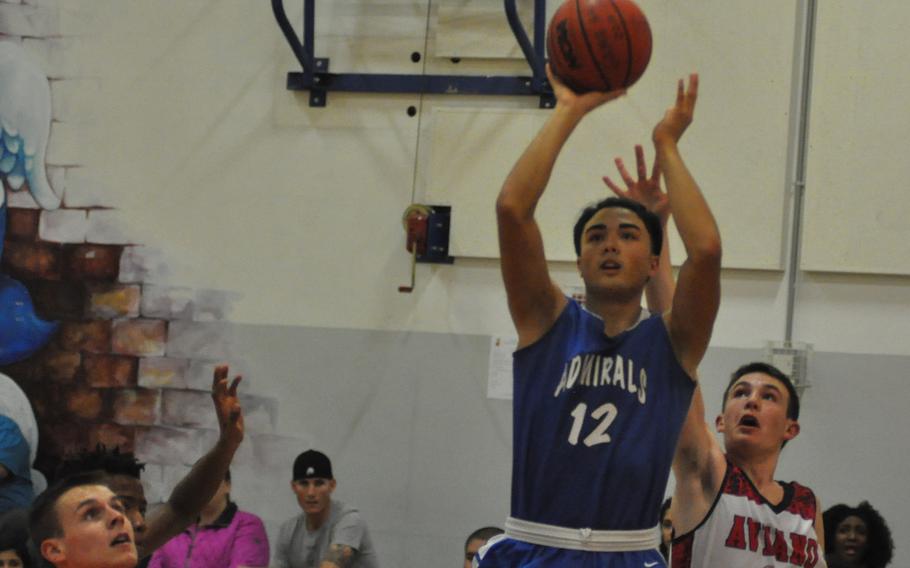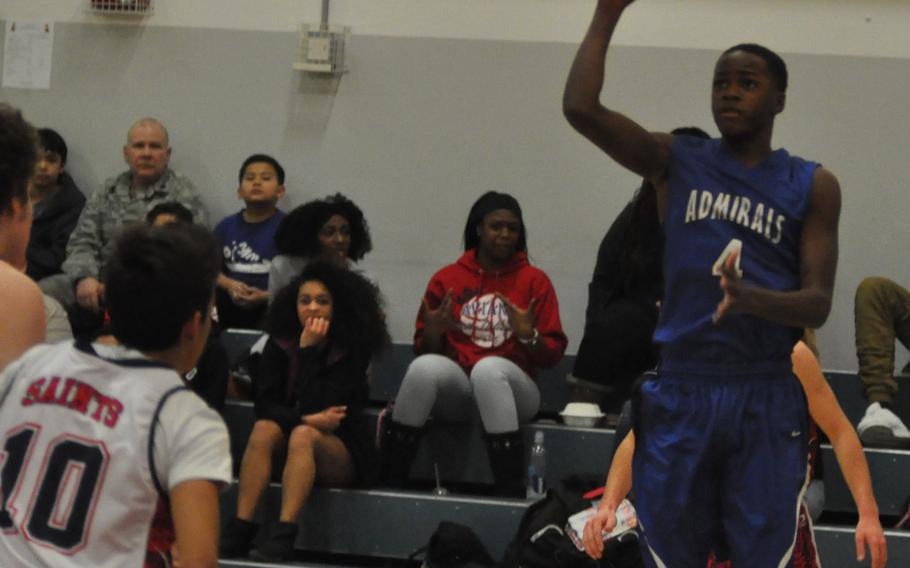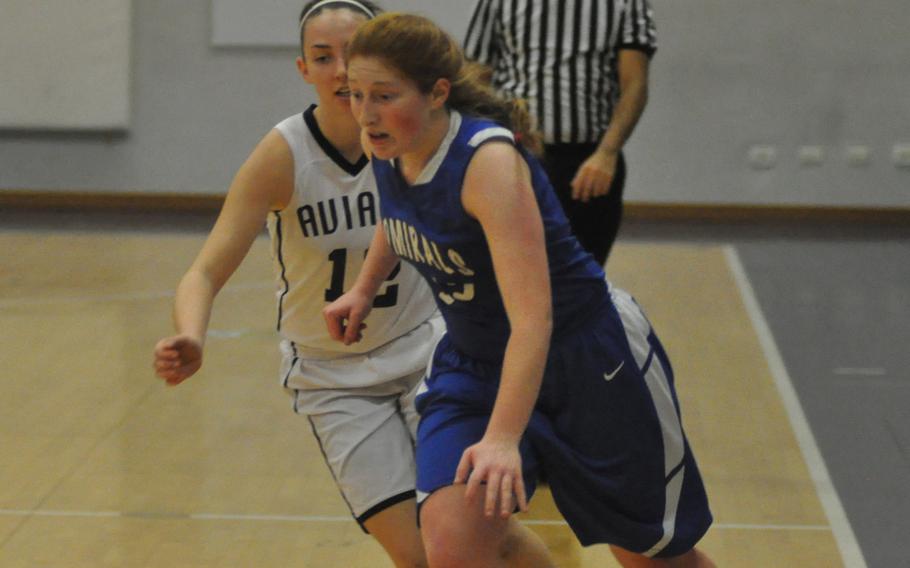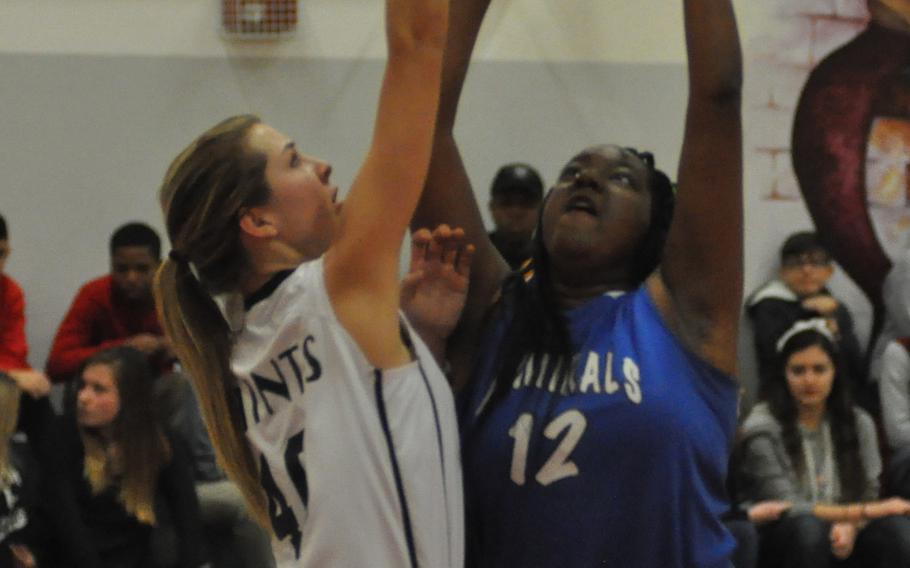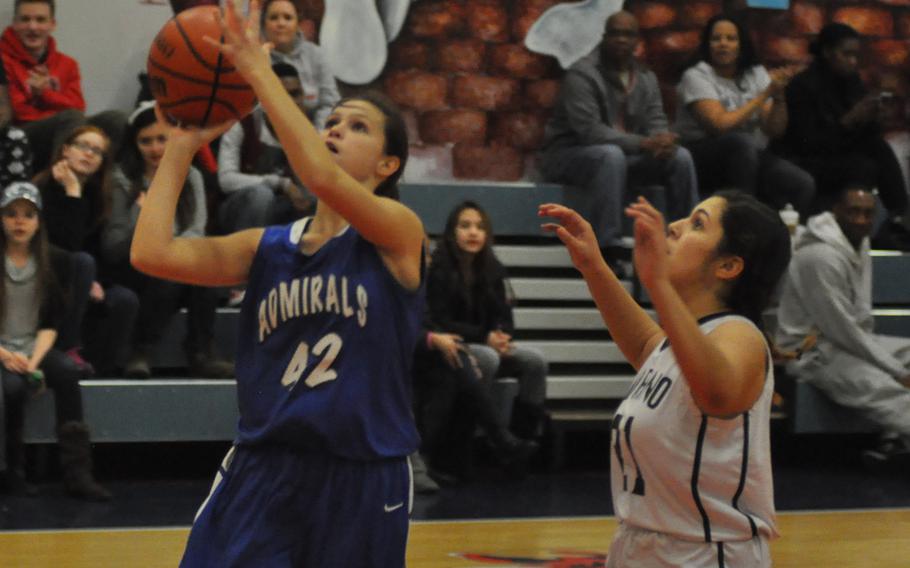 AVIANO AIR BASE, Italy – One school was playing its first games of the season Thursday against DODEA-Europe competition. The other one didn't provide a lot of competition for them.
Rota routed the homestanding Aviano Saints in a pair of games that marked the DODEA basketball season debut for the Admirals. The girls started things off by racing to a 17-4 first-quarter lead in a 47-31 victory that could have been much more lopsided. Then the boys topped that with a 20-5 advantage after one period en route to a 63-23 triumph.
"The best offense is a good defense," Rota girls coach Edward DeMeritt said after his team forced the Saints into 48 turnovers. Many of those came from a full-court press that Rota stopped in the second quarter as it began liberally substituting.
Center Laniyah Chester was too much for the Saints inside, with a game-high 15 points and nine rebounds. But point guard Deja Wilson (13 points, nine steals) and wing Emma Hook (14 points) might have been even more deadly, continually forcing turnovers that led to a bunch of easy baskets and kept the Saints from even starting their offense.
DeMerritt said the Admirals, hundreds of miles away from the nearest American base with a high school, have only played a handful of games this season against Spanish clubs. But the work in practice on the press paid off.
Aviano, missing guard Shalatheia Thomas due to illness, didn't actually fare too badly once it got into its offense. But the Saints were down almost double digits before they even got a shot off.
Sophomore Tianna Link had a team-high 14 points and a game-high 13 rebounds for Aviano, which fell to 1-6 on the season.
Pressure was key in the boys game as well, as the Admirals scored a series of easy baskets off Aviano turnovers in the opening minutes.
It took Rota a few minutes to solve Aviano's zone defense, but it thrived on shots near the basket after that.
The chief benefactors were 6-foot-4, 230-pounder Andy Drake (18 points, six rebounds) and Dawson Miller (16 points, five rebounds), who hit shot after shot from short range after finding holes in the zone. Joseph Perches slashed his way to 12 more.
Rota coach Ben Anderson said the Admirals want to get all they can from the three games they'll play in Aviano – the only DODEA competition they'll see until the European championships at the end of February.
"Compete and improve every game," he said of the goals for the trip, which will include games against Marymount and American Overseas School of Rome on Friday and Saturday. "We don't get a lot of games. So we need to take advantage of the ones we do get."