Ramstein will send large contingent to finals
by
Gregory Broome
February 13, 2016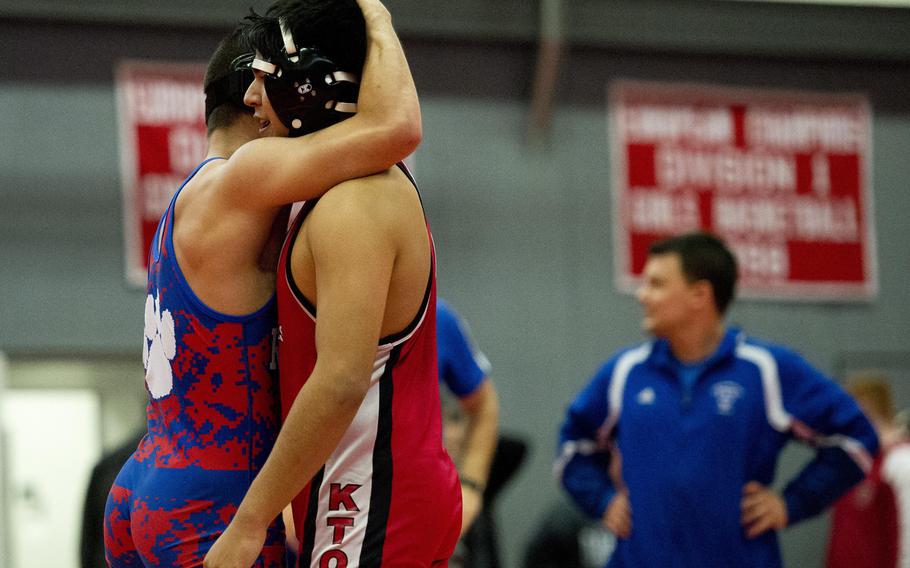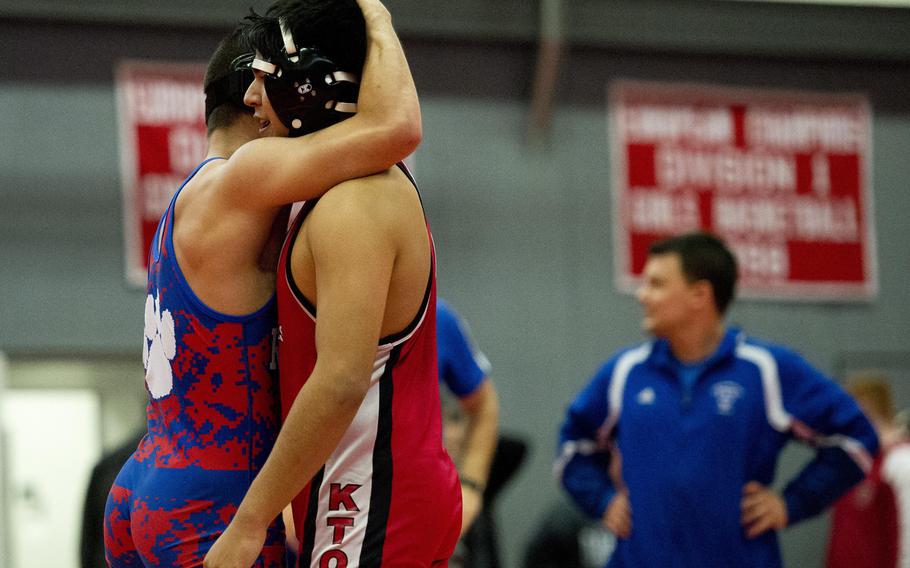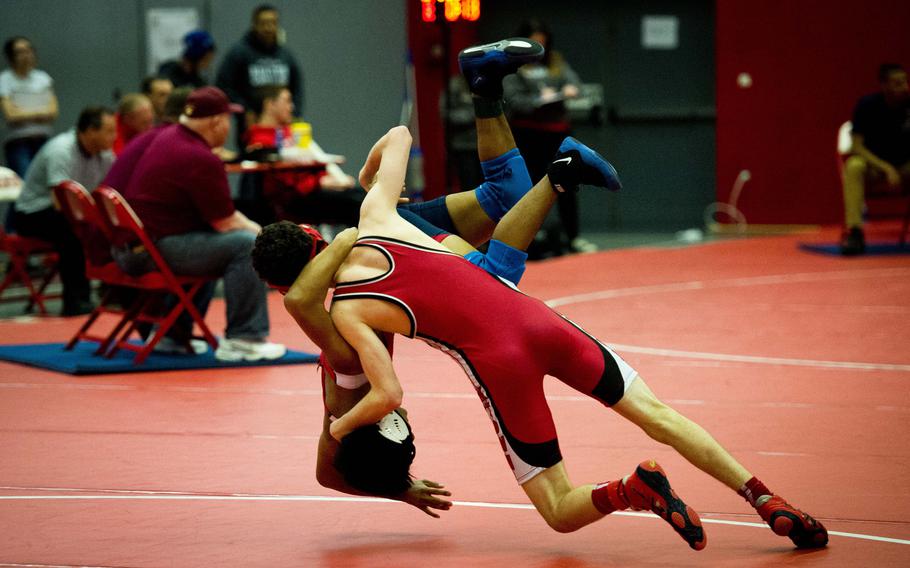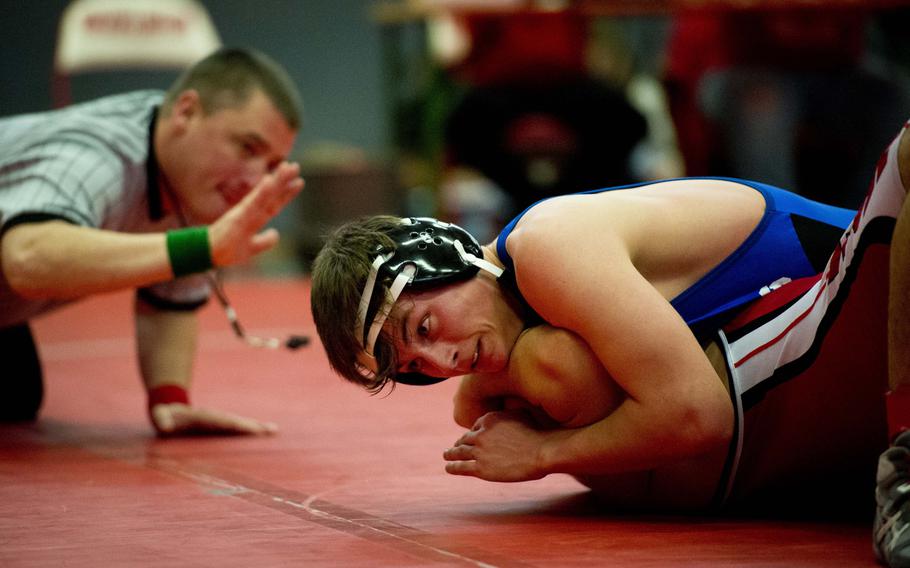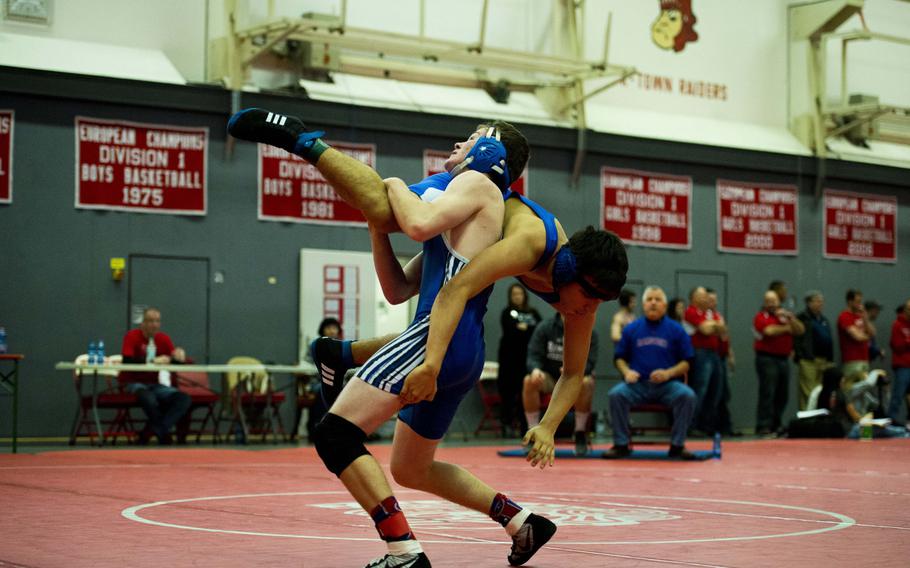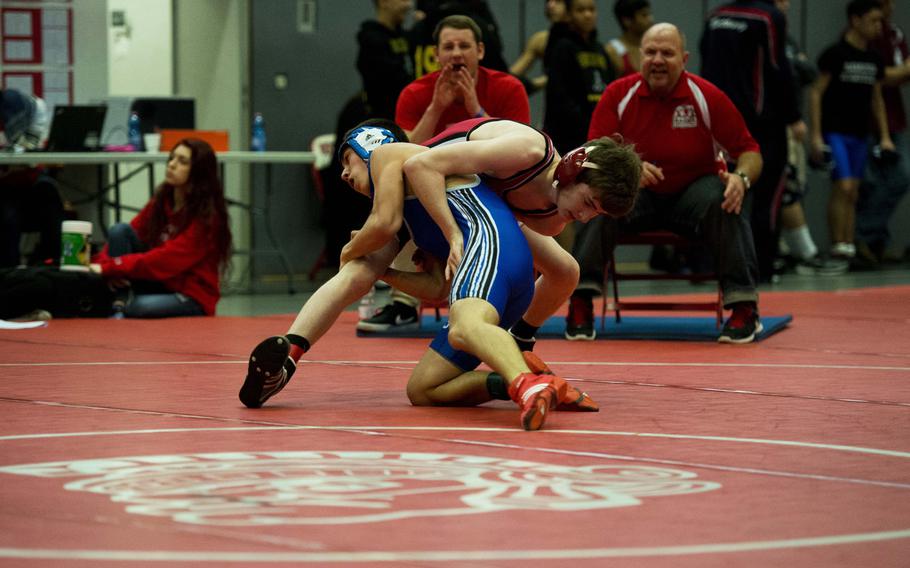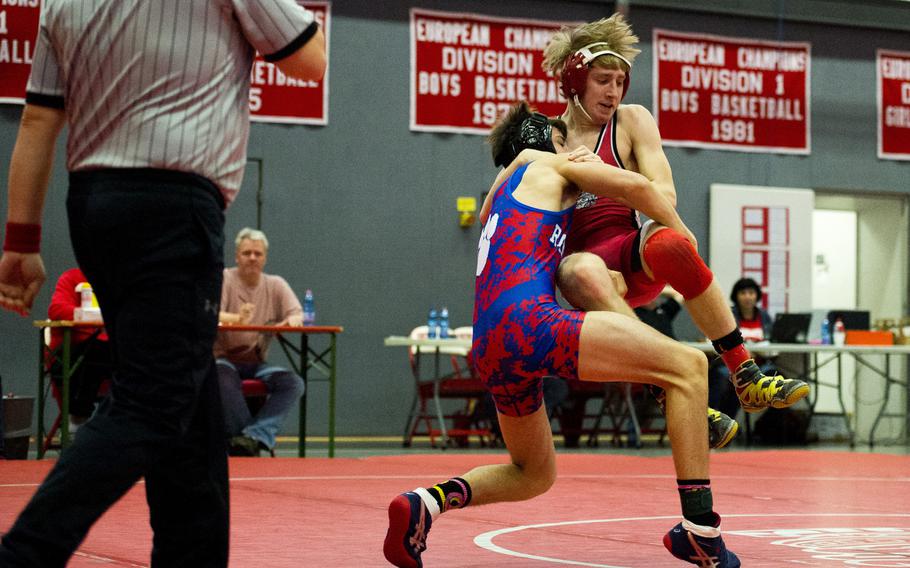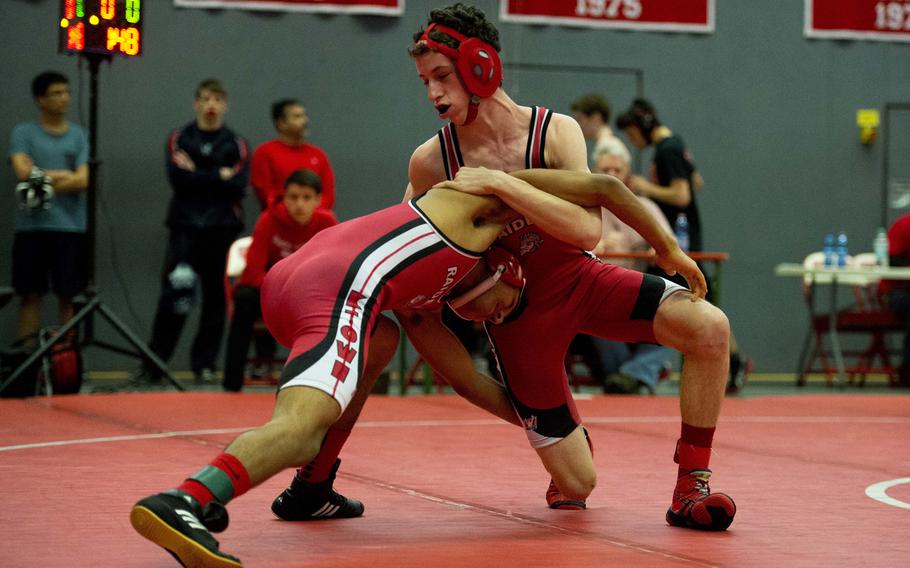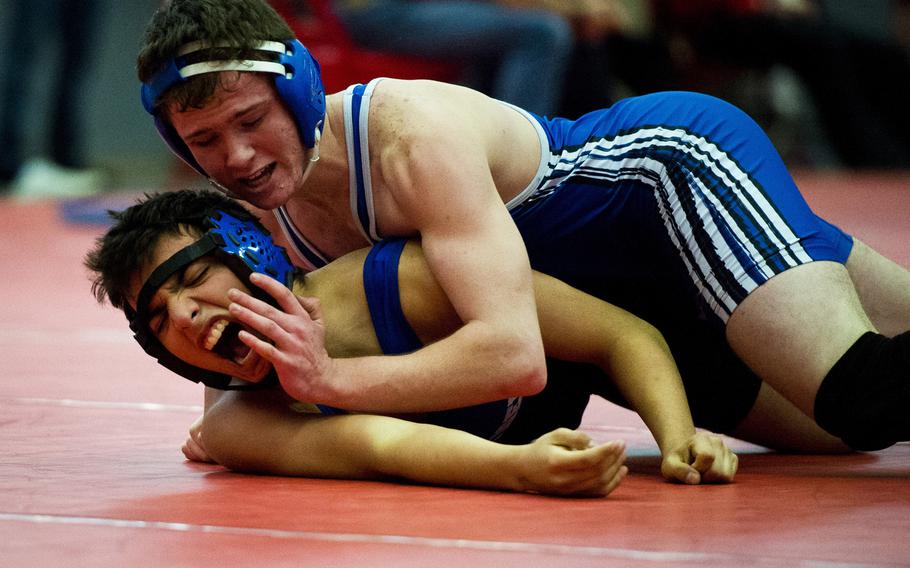 KAISERSLAUTERN, Germany -- For a Ramstein Royals team hoping to take over as DODDS-Europe Division I wrestling champions, Saturday's sectional qualifier was an unqualified success.
The Royals pushed a meet-high 18 wrestlers through to next weekend's European championship meet via the automatic bids handed out Saturday. The Ramstein haul included first-place finishes in a stunning 10 of 14 weight classes, ranging from Josh Garcia at 106 to Erik Gerena at 285.
The Royals can count on a few more coming through early next week when wild-card invitations are extended. That should give them the manpower to make a legitimate run at unseating the two-time defending Division I champion Stuttgart Panthers.
While acknowledging the magnitude of the impending Stuttgart showdown, the Royals preferred to focus on what they accomplished in this opening round of the postseason.
"I thought we had a successful day," Ramstein coach Thomas Wright said. "I thought it was a good day for all the kids overall."
While the Royals' overwhelming numbers dominated the event, grapplers from Baumholder, Bitburg, Hohenfels, Kaiserslautern and Munich International also punched tickets to Wiesbaden, which will host the European meet Friday and Saturday.
Thirteen members of the host Raiders earned automatic spots, including class winners Thaniel Hrushka at 152 pounds and Hunter Wiles at 182. Evan Mackie, meanwhile, prolonged his rivalry with Ramstein nemesis Joey Fortunato at 132 pounds.
Fortunato got the better of Mackie this time around in what many believe could be a preview of next weekend's European title bout.
"I wrestled as good as I could," Mackie said. "I want to be peaking right now and at Euros. I want to be at my best right now."
Despite the omnipresence of Ramstein and Kaiserslautern competitors in every bracket, the event's smaller programs were able to carve out some space in Wiesbaden.
Reigning Division II champion Hohenfels pushed through four qualifiers, led by 220-pound champion Connor Gibson. David Calloway of Baumholder earned first at 138 pounds to score a win for the Division III contender. Munich International's Cole Ronnau qualified at 160 pounds, and two Bitburg wrestlers qualified.
That included Baron junior Kurt Nacionales, who clinched his spot in Wiesbaden early with a pair of pinfall wins and wound up second to Ramstein's Stan Cruz. The 126-pounder is holding his own after jumping up two weight classes from a year ago, though he's still adjusting to one major difference from his former 113-pound brackets.
"Strength. It's crazy," Nacionales said. "Everyone here is intimidating."
Northern Sectional: Saturday at Lakenheath, the host Lancers staged a day-long duel with the Division I rival Wiesbaden Warriors, who will host next weekend's European championship.
The meet's two biggest programs each had nine wrestlers automatically qualify for the European meet, and the two squads combined to claim first place in 12 of the event's 14 weight classes. Lakenheath, last year's Division I runner-up, placed seven wrestlers in first, while Wiesbaden fielded five winners.
But the other participating schools, largely comprised of Lakenheath's usual regional opponents, also fared well in arguably the most democratic of Saturday's three sectional meets.
Division III Brussels pushed through six wrestlers, including two 182-pound qualifiers in Patrick Hall and Bryant Gonzalez.
Brandon Benesh, the runner-up at 160 pounds, headlined a group of five SHAPE qualifiers. Alconbury's Nicholas Dufresne won at 195 pounds and Christian Dufresne won at 220 to break up the Lakenheath/Wiesbaden monopoly on first-place finishes; 106-pounder Joey Wood also advanced for the defending Division III champion Dragons.
Twitter: @broomestripes
---
---
---