Ramstein tops Stuttgart to resume drives for D-I titles
by
Gregory Broome
January 13, 2018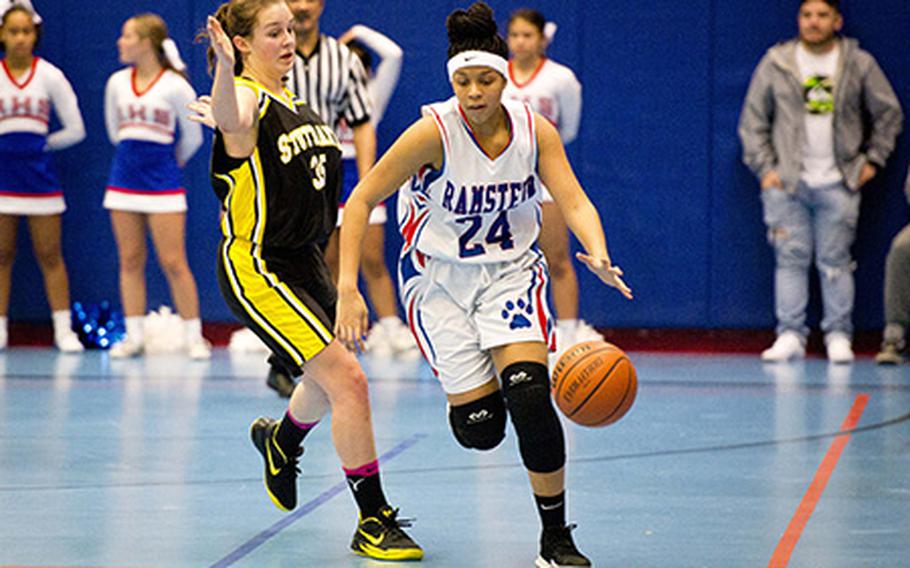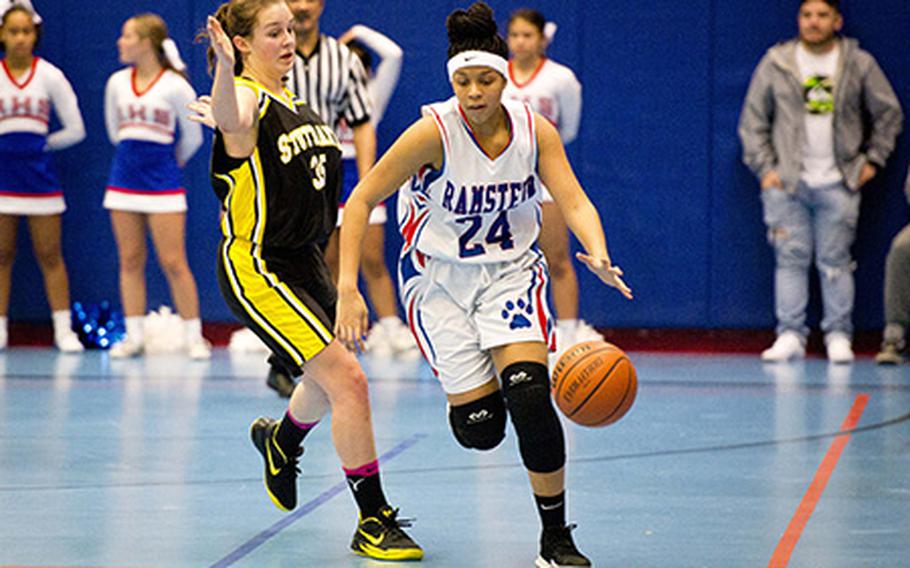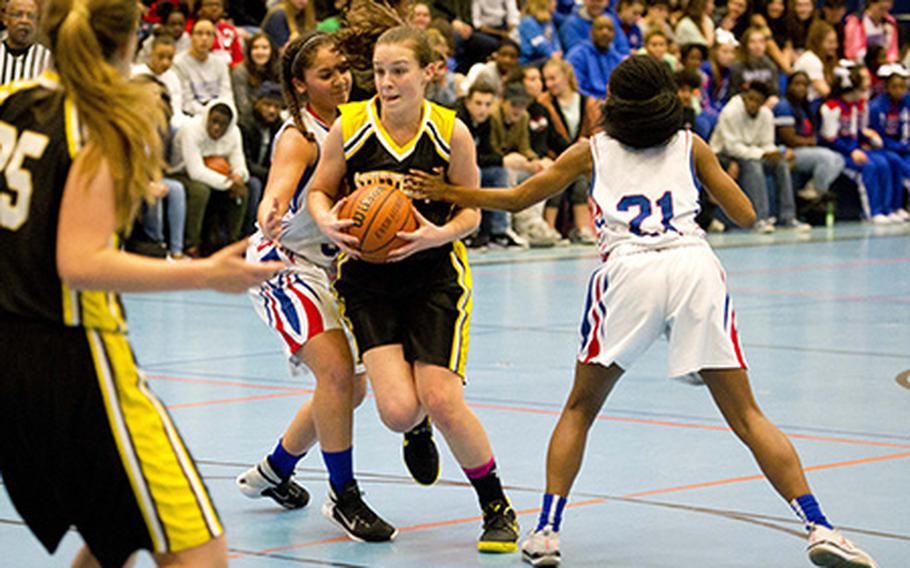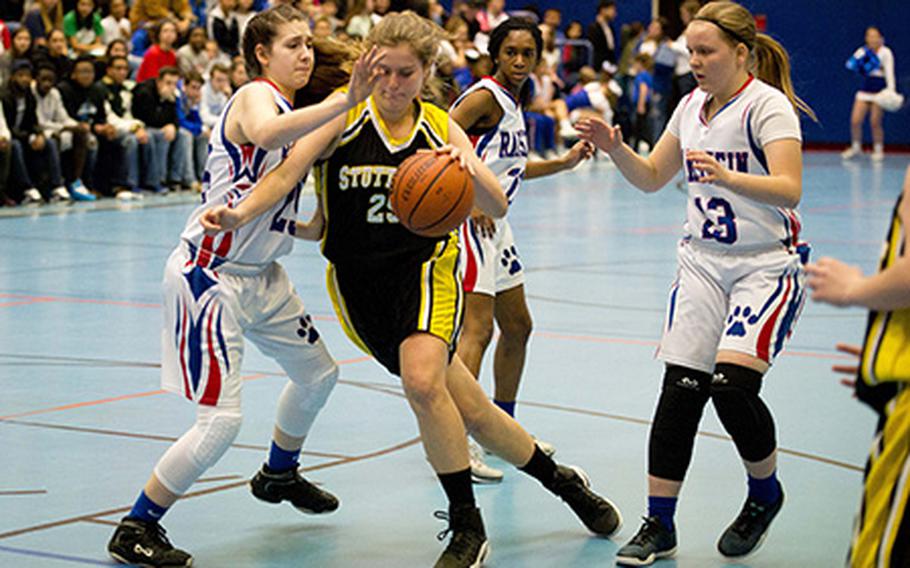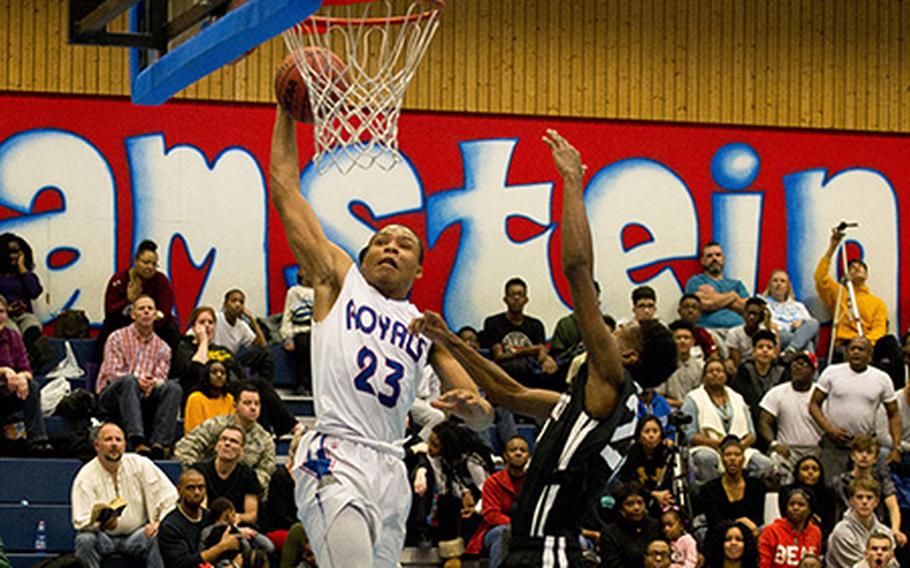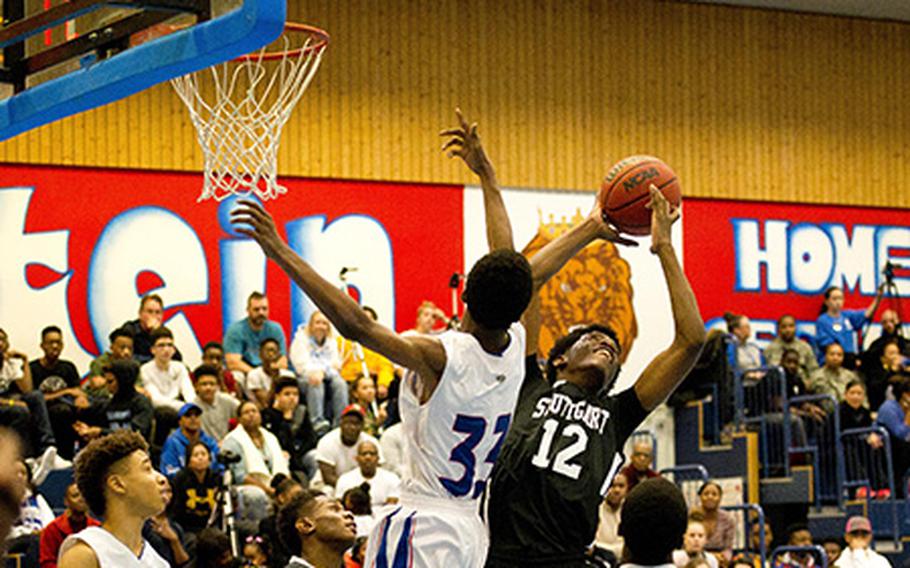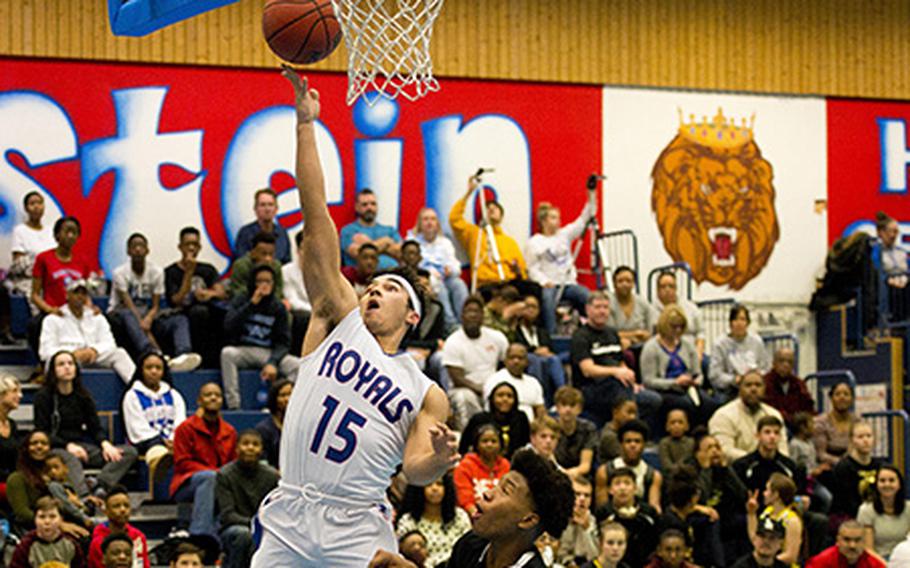 RAMSTEIN AIR BASE, Germany — The Ramstein Royals landed a pair of damaging jabs Friday as the race for DODEA-Europe Division I hoops supremacy resumed after a long holiday intermission.
The Royals swept the visiting Stuttgart Panthers in a girls and boys doubleheader that included a thrilling 39-37 overtime win for the Ramstein girls and a 69-55 cruise for the boys.
GirlsRamstein 39, Stuttgart 37: When the Panthers failed to close out, the Royals closed in.
Ramstein guard Yhari Dupree scored all 12 of her points after halftime, including a fourth-quarter jumper to force overtime and a pair of key buckets in the extra period, as the Royals gained a measure of redemption for their loss in last year's Division I European championship game.
"I'm proud of my girls," Ramstein coach Angela McClaskey said. "They really finished strong and they put everything out on the court."
Stuttgart owned a comfortable five-point lead entering the closing minutes of the fourth quarter, but ran into trouble when its steadily productive offense, led by a strong 12-point effort by post Ally Taylor, stalled out down the stretch in an apparent bid to run out the clock.
Rather than protect their advantage, the Panthers managed only to turn the ball over and facilitate the fierce Ramstein rally.
Elizabeth Noel hit a three-pointer with a minute to play to pull the Royals within two points. Dupree provided those two points with 10 seconds to play on a free-throw line jumper that tied and extended the game.
After struggling for much of the game, Dupree picked an opportune time for her offense to click.
"I looked up and was like, 'I hope that this goes in,'" Dupree said.
"Because I hadn't made a shot all day, even in the warmups. So I was like, 'This is my opportunity.'"
The game was also an opportunity to take down the archrival Panthers. Dupree said she "couldn't see" losing to Stuttgart again after last winter's frustrating final.
"We were down by a little bit, but we also had hope," Dupree said. "We made up in our heads that no matter what we did, we had to win."
Defending champion Stuttgart, after roughly 30 minutes of steadily outplaying the Royals, couldn't manufacture the needed baskets at the end of regulation or overtime.
"It was mental. All mental," Stuttgart coach Robin Hess said of her team's late struggles. "Ramstein wanted it more than we did."
BoysRamstein 69, Stuttgart 55: The day's finale held none of the intrigue of the game that preceded it. The reigning champion Royals dispatched the overmatched Panthers in convincing wire-to-wire fashion.
Naser Eaves scored 12 of his game-high 21 points, including a thunderous, heavily contested slam dunk, in a decisive third-quarter run that put the game away.
The victory was a welcome one for a Royal team that has designs on another European title but that absorbed losses to divisional rivals Wiesbaden and Kaiserslautern prior to the holiday break.
"Winning is always a good confidence booster for us," Eaves said. "We've just got to keep the momentum going for the rest of the season."
Twitter: @broomestripes