Ramstein stays undefeated with win over Wiesbaden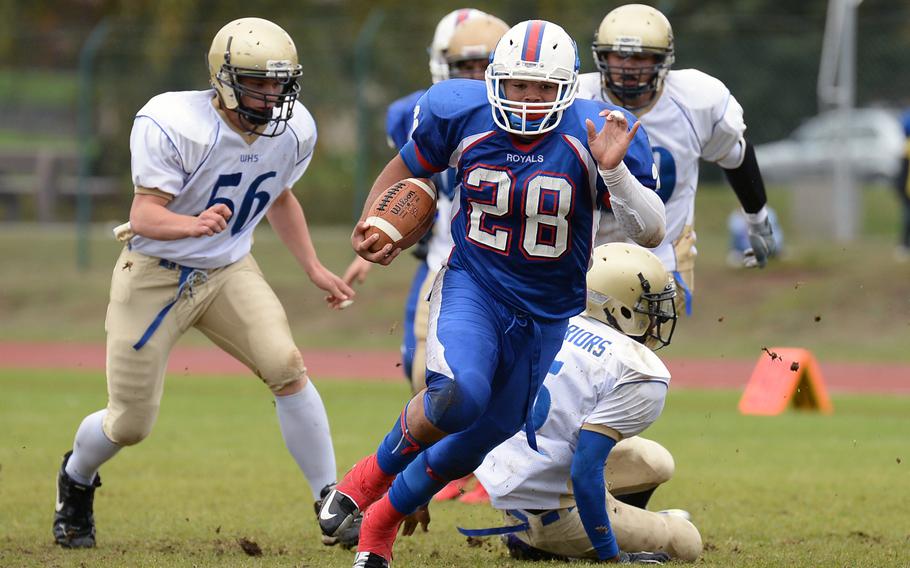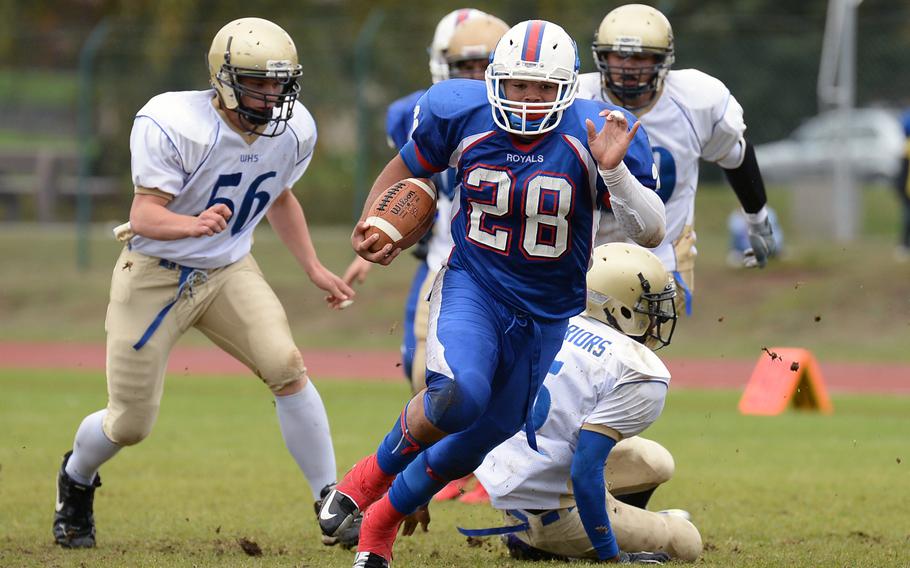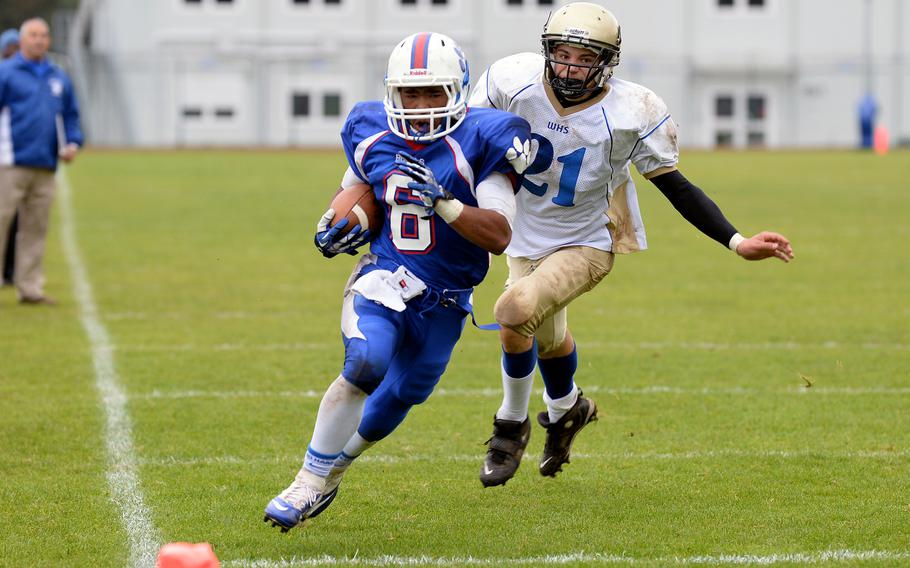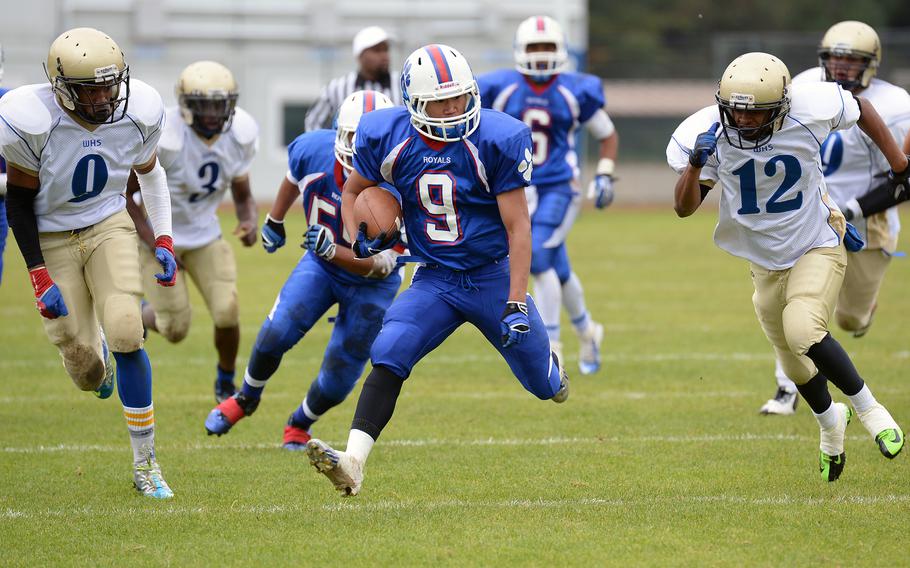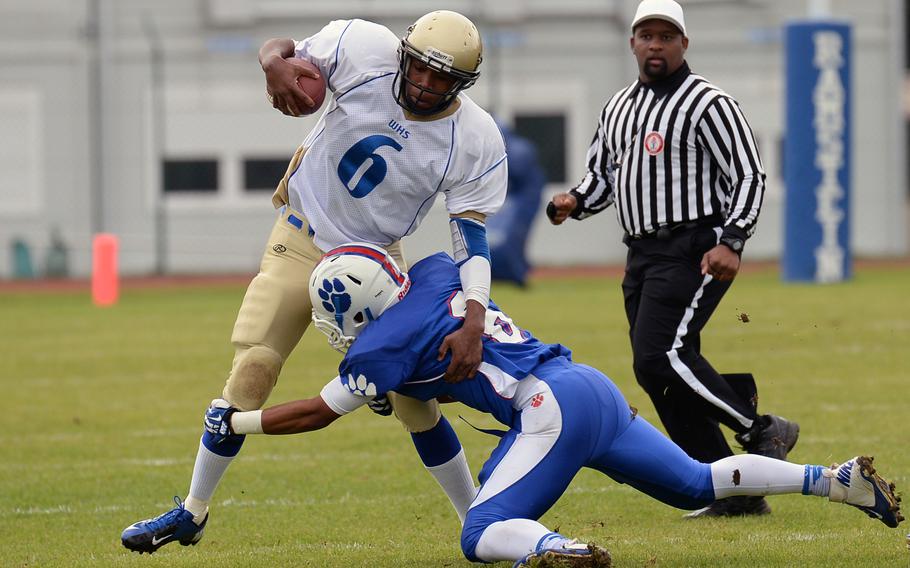 RAMSTEIN AIR BASE – The first-place Ramstein Royals broke loose of an early scoreless deadlock Saturday in a 20-7 victory over Wiesbaden.
The game between Division I's top two contenders carried a postseason feel early as each team came away empty on repeated possessions. Ramstein runner Tevin Johnson finally cracked the scoreboard with a 20-yard touchdown on Ramstein's last drive of the first half.
The Royals broke open the tight game early in the second half when Johnny Pack picked off a Warrior pass and delivered it 37 yards for a touchdown. Robert Navarro scored on a 12-yard run late in the fourth quarter to seal the Ramstein win.
Wiesbaden quarterback Reymoi Lewis found Andrew Murray for a seven-yard touchdown pass on the final play of the game to dodge the shutout. Branden Simonson led the Royal defense with 16 tackles, while Dequan Reed posted 13 for Wiesbaden.
The Royals will take a 4-0 record into their regular-season finale, a Friday night visit to rival Kaiserslautern. The defending champs are assured a home game in the Oct. 26 semifinal round. Wiesbaden is still safely in the semifinals with a 3-2 record and has completed its DODDS regular-season schedule.