Ramstein romps in diamond showdown
---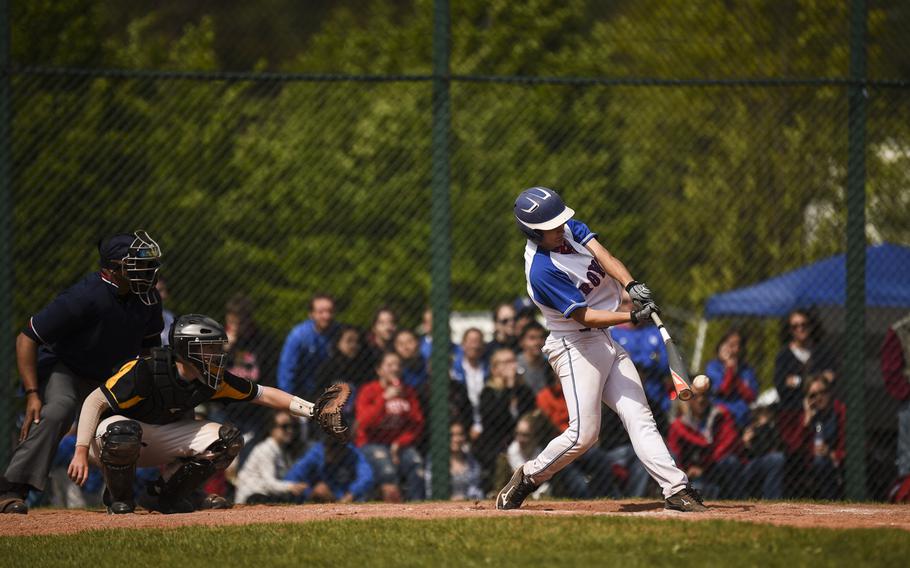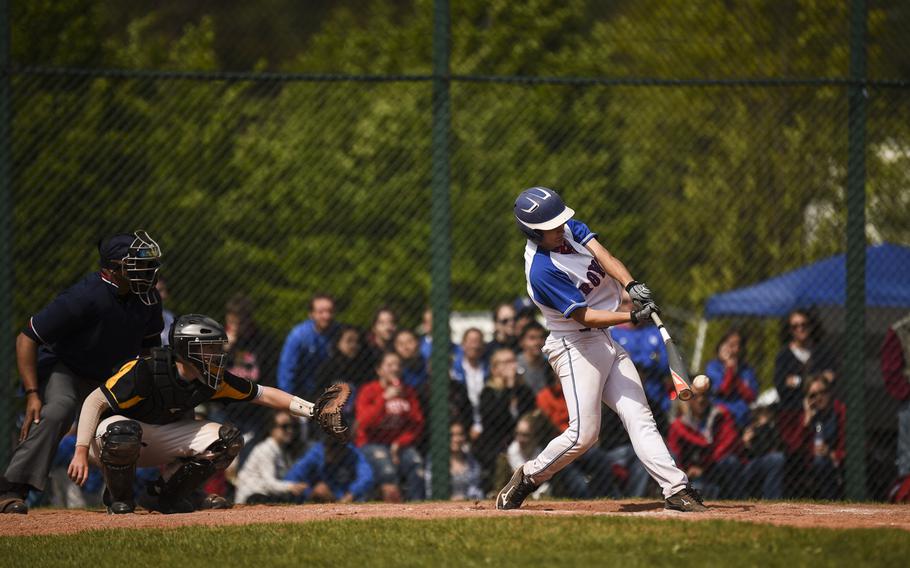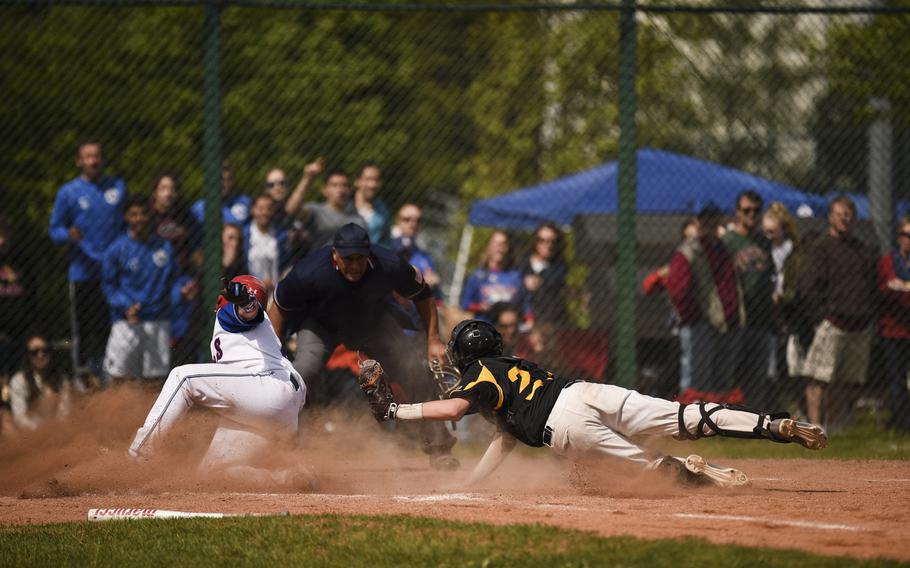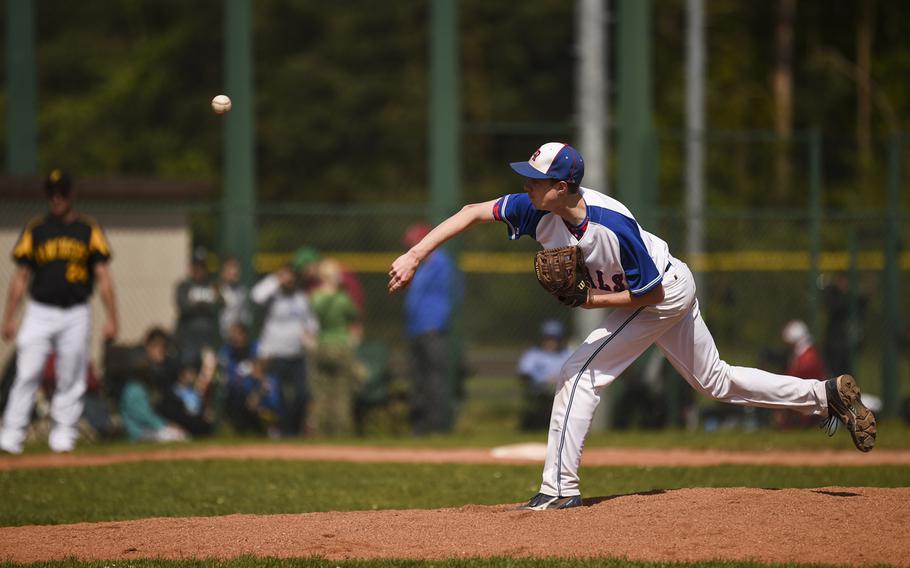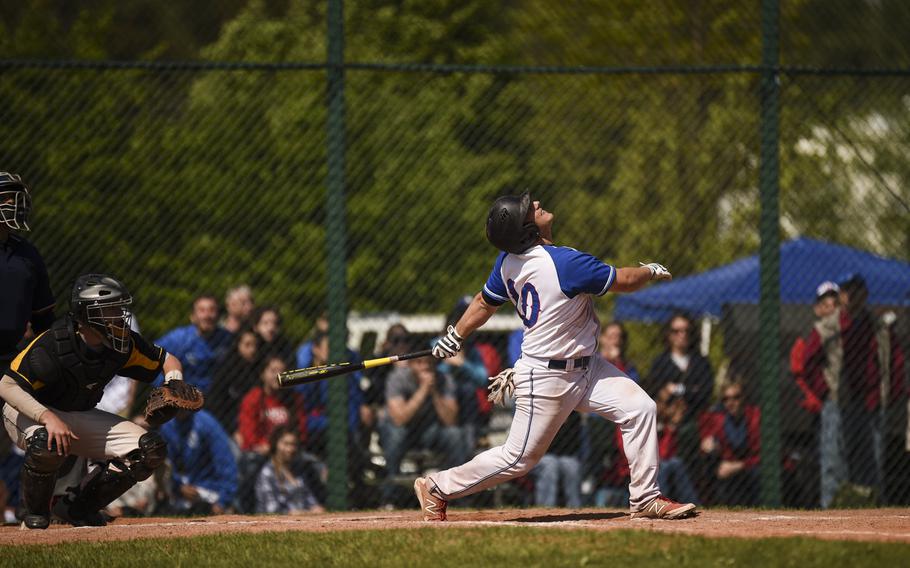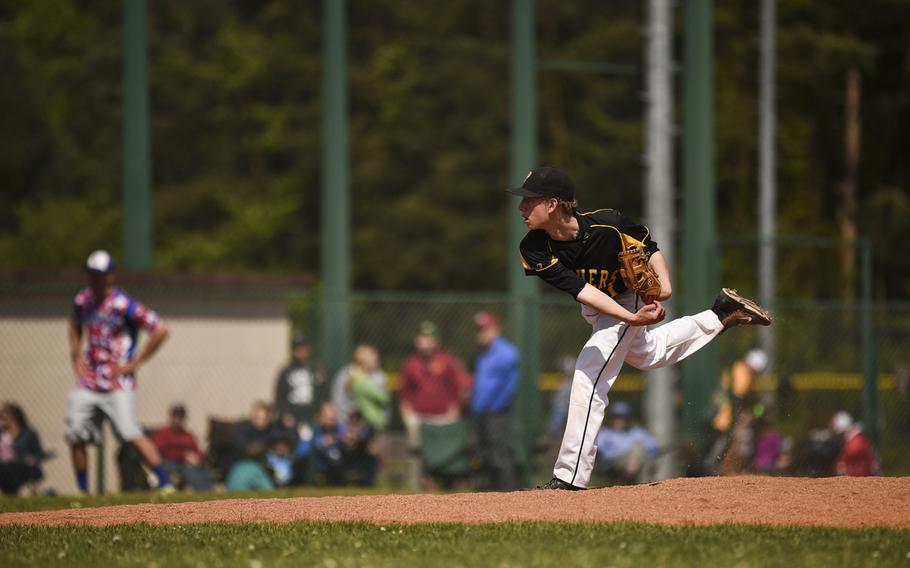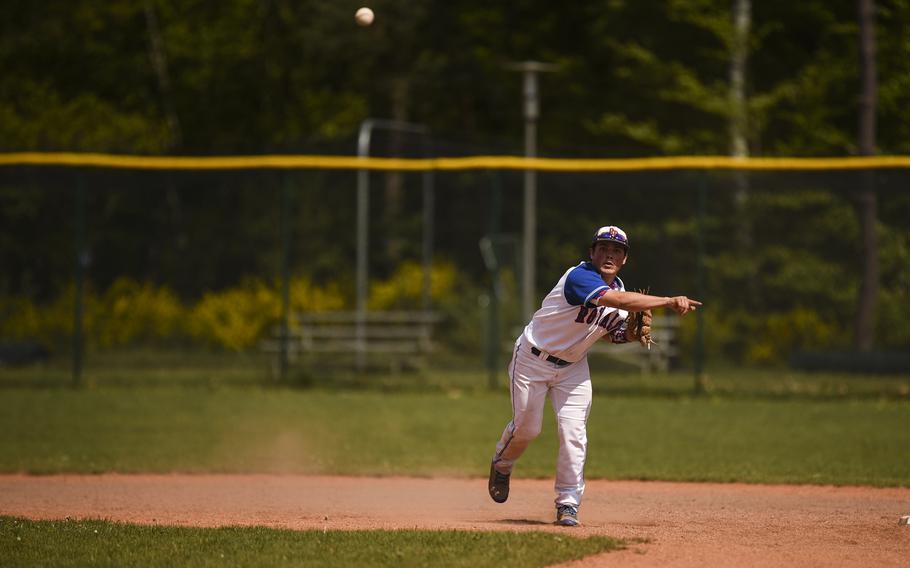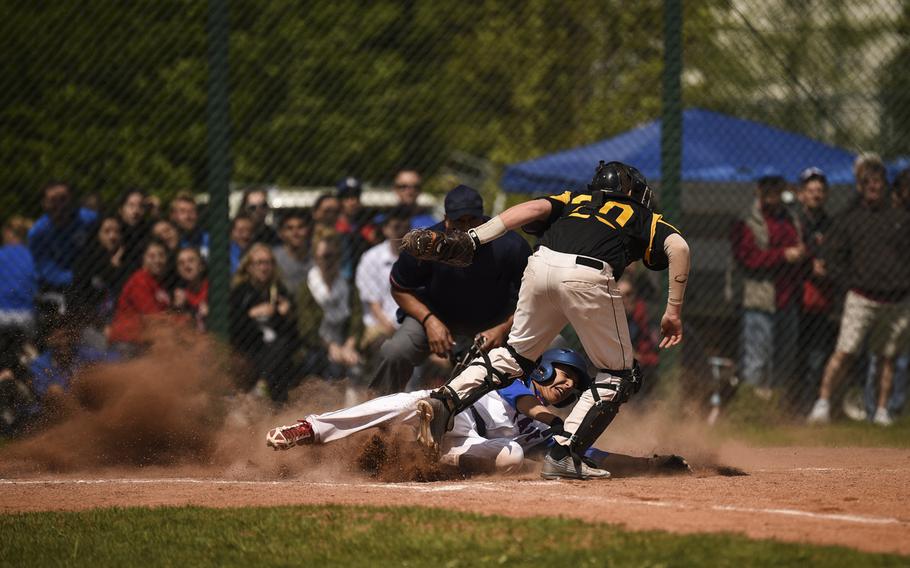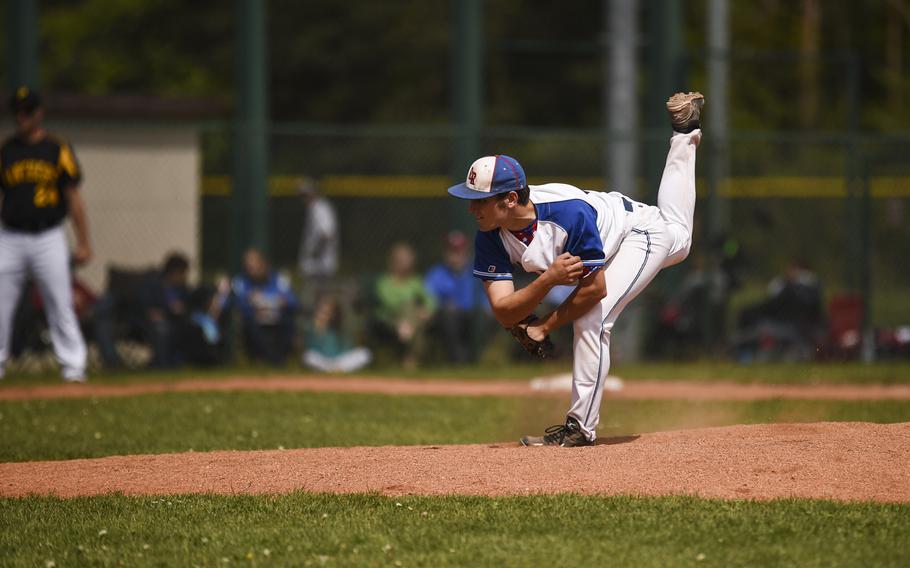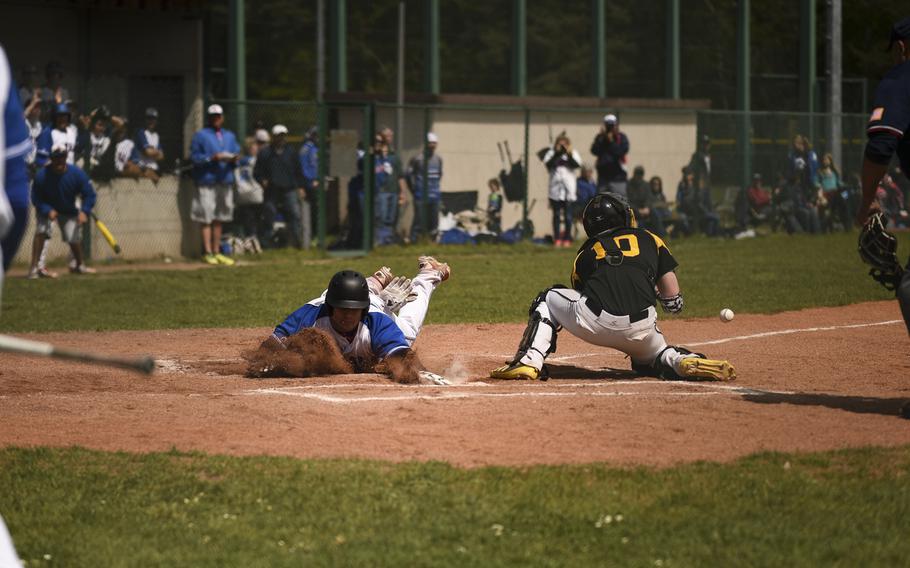 RAMSTEIN AIR BASE, Germany -- Years of history and a season's worth of wins indicate that Ramstein and Patch are the twin juggernauts of DODDS-Europe Division I baseball.
Saturday's results may have suggested otherwise.
Ramstein handed the visiting Panthers 9-1 and 9-2 losses in a thorough afternoon sweep that established the Royals as the clear team to beat as the postseason draws near.
The two-time defending champion Royals followed a similar script in both halves of the doubleheader. They built an early lead with a multiple-run inning, deployed strong pitching and solid defense to stifle Patch's rally attempts and tacked on another big inning late to close the deal.
Those late-game runs, and a penchant for two-strike hits, made the difference for the Royals.
"If we didn't put a couple on there, that left the game still wide open in the last couple of innings," Ramstein coach Tom Yost said. "That was a good way to shut the door."
In game one, Ramstein scored four runs in the first and five in the fifth while pitchers Zach Buhrer and Daniel Thompson and a proficient Royal defense coaxed quick innings from the Panthers. Stan Hurley led Ramstein's offense with two hits and a pair of RBI.
Patch hung around longer in the second game, answering Ramstein's four-run second inning with a score in the third to trim its deficit to 5-2. But another outburst - this time a four-run sixth inning - put the Panthers away for good.
Jon Oswald recorded a complete-game pitching victory and Antonio Ortiz piled up three hits and five RBI in the sweep-clinching win.
"I feel like right now we're hitting our stride," Ortiz said.
Patch's issues came down to the simple matter of putting the bat on the ball, coach Drake Marbury said. The Panthers managed just nine hits over the two games.
"We've got to come out and hit the ball," Marbury said. "That's where our weakness was today."
Though frustrated on Saturday, the Panthers are likely to get at least one more shot at their rivals in the postseason. For the Panthers, the mission between Saturday and that future rematch is clear.
"Learn from our mistakes," Marbury said. "Clean up our game a little bit."
The two teams have played for the Division I title every year since DODDS-Europe introduced baseball. Ramstein is on a two-year streak of championship-game victories.
Both teams came into the game undefeated, and they'll enter the tournament May 21 as favorites to advance to yet another championship-game rematch, though the Division I debut of Naples and Vicenza could complicate things.
Until those Italian teams or another contender officially disrupts the status quo, however, the Patch-Ramstein rivalry will persist, despite Saturday's outcome.
"No offense to Naples or anyone, but this is what we know," Yost said. "It's a great rivalry."
Patch rounds out its season at home against Wiesbaden next Saturday. The Royals will visit SHAPE that day.
Twitter: @broomestripes
---
---
---
---